Some of the best memories I have from my youth are those of playing catch with my father.  No matter how exhausted he was when he came home from work, he would play catch or work on my batting skills or drive me to practices and games.  Sports were a way my father and I connected and Fastpitch Softball was our favorite.   Participating in this project sponsored by Dickies® honoring fathers has brought me right back to those wonderful memories of the sun shining on my face, fingers wedged into my mitt waiting anxiously for my dad to toss the next pitch!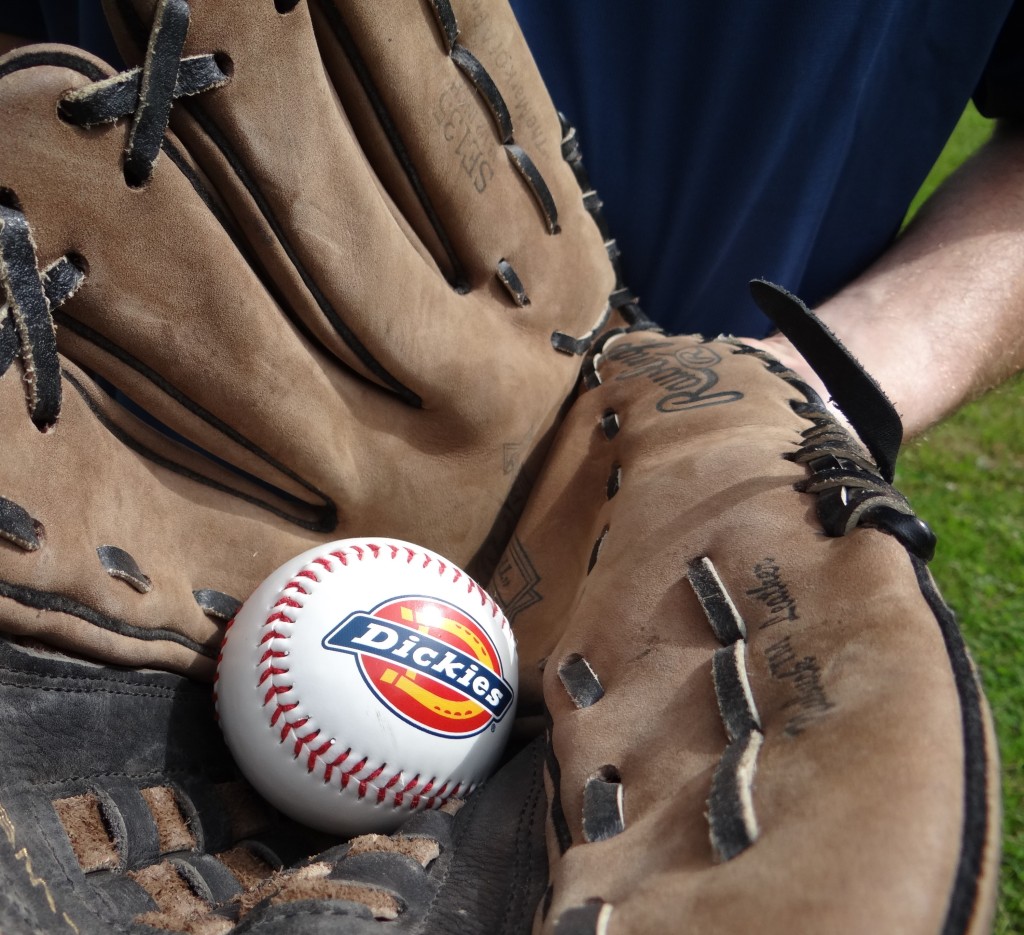 Now that I'm grown with a husband and children of my own, it also warms my heart to see my hubby play catch with our boys.  Just like my father did, my husband helps the boys no matter how tired he is after a long day of work.  It's a way he can help them but also pure fun time for them to bond.
Just as baseball is a part of our everyday lives, Dickies clothing is, too. Over the years we've come to rely on Dickies products for work and play.  We love that the company is committed to supporting dads through all types of labor and all aspects of life, including the important role of D-A-D!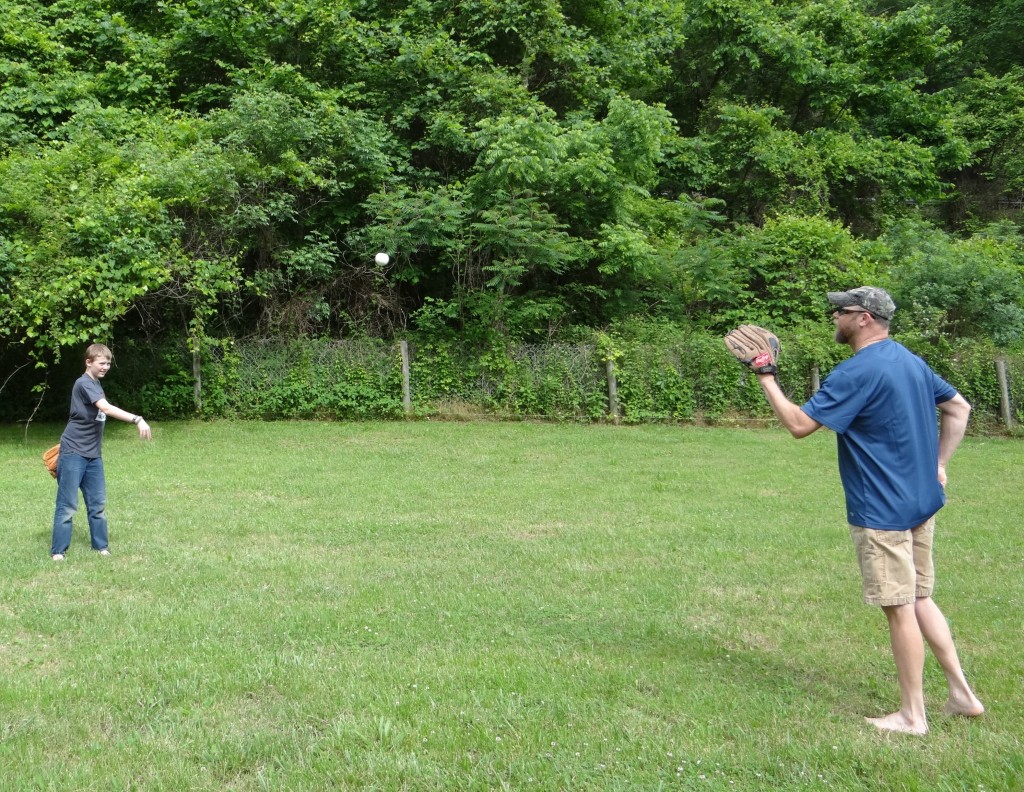 Playing catch can be demanding, not only with constant readjustments in motions, but contending with the heat of the day.  Dickies offered the perfect solution for our guy with the Performance Short Sleeve Cooling Tee.  The clever design of this tee offers Advanced Cooling Technology and breathable mesh side insets to help keep him cool no matter how long he practices with the boys.  I also love that there is built-in UPF 50+ sun protection, he really likes the moisture-wicking properties of the shirt, the tagless neckline and the overall lightweight style of the shirt which is perfect for any sunny or summer day!
PS: If you are looking for a great gift for any active dad for Father's Day, the Dickies Performance Cooling Tees are a terrific gift they'll not only love, but get oodles of use from!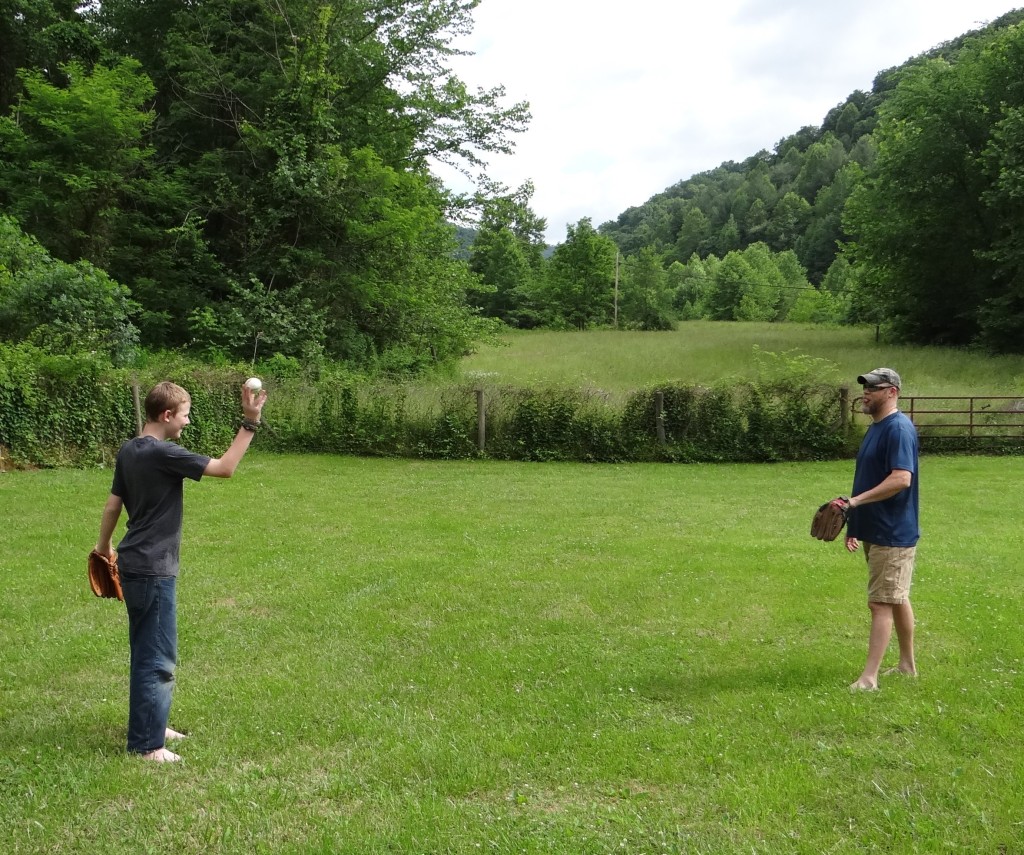 Though I sometimes participate in playing catch with our sons, too, I have to say more-often-than-not, I truly enjoy sitting back and watching their exchange.  The smiles, laughter and even the mild competitiveness warms my heart.  I can easily picture myself in my youth, enjoying the same experience with my dad and that is such a blessing to have those memories relived.
This Father's Day, star-pitcher R.A. Dickey and the Dickies brand are honoring those memories we treasure and recognizing hard-working dads everywhere with the Catch with the Kids Sweeps.  This sweepstakes encourages dads and kids to celebrate and create long-lasting memories by playing catch.  To enter, now through June 21, 2015, fans can submit a favorite photo (or written memory) of playing catch with your Dad or child on Instagram or Twitter using hashtag #DickiesCatch for a chance to win.   Prizes include Dickies Short Sleeve Cooling Tees, cash and merchandise signed by R.A. Dickey!  For complete rules and information, visit http://bit.ly/1IHgPXk
Do you have special memories of playing catch with your father?  How will you celebrate the special fathers in your life this Father's Day?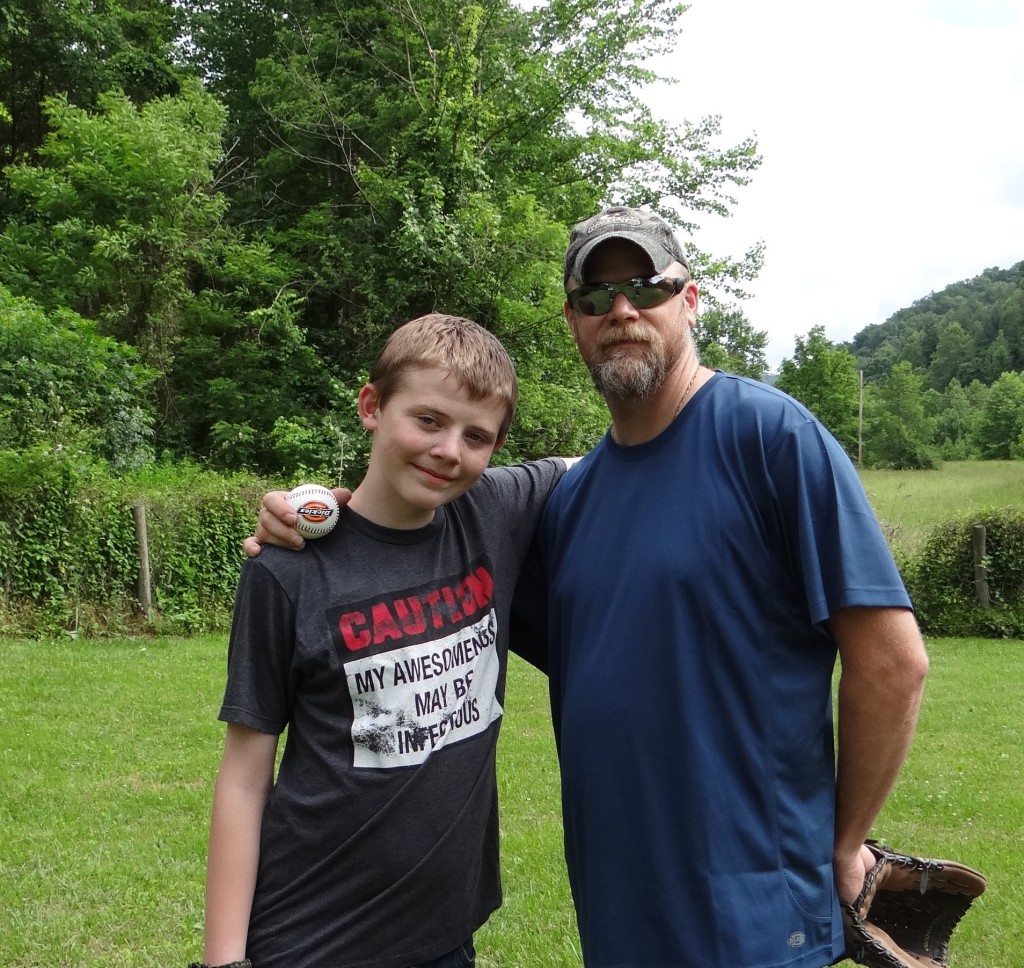 This is a sponsored post written by me on behalf of Dickies®