Likely, you don't purposely wear uncomfortable shoes, but in many cases, we often opt to sacrifice comfort for fashion. The problem is comfort is way more important than fashion and the repercussions for sacrificing comfort can be very painful when it comes to your feet!  In short, discomfort is your body's way of telling you that something's not right, so while it may seem like a small issue now, that sacrifice is likely to cause large problems later in life.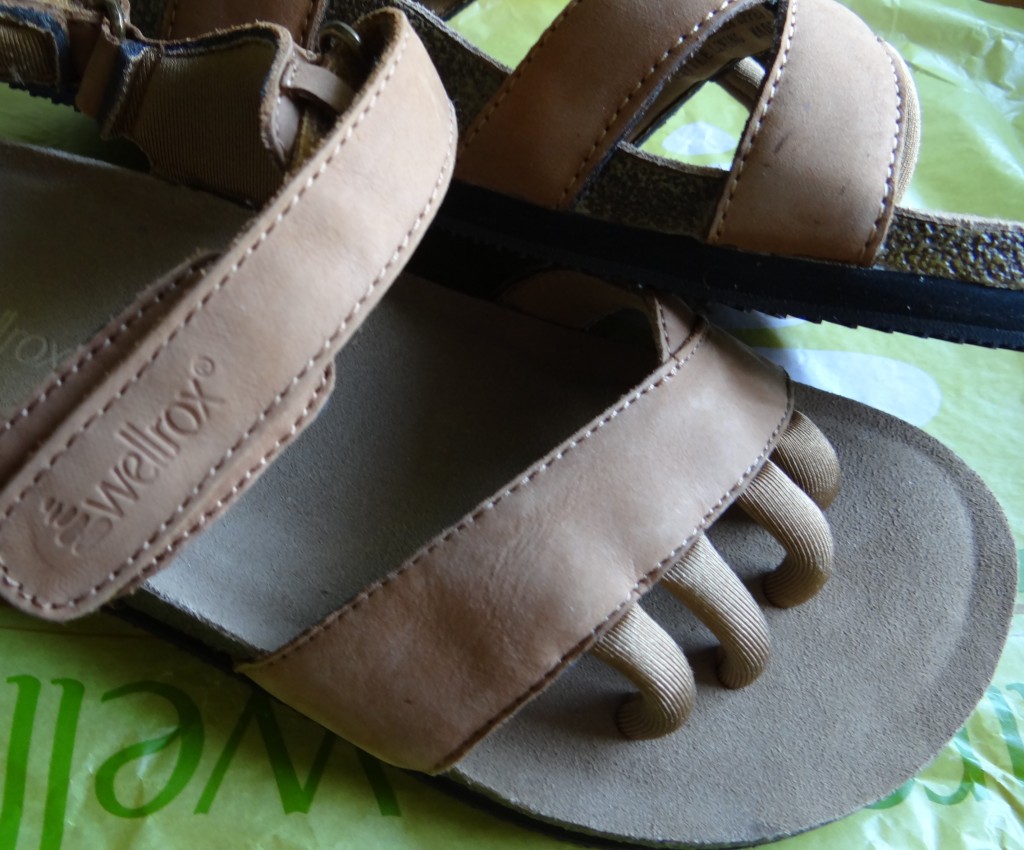 Minor discomfort when it comes to shoe wear may be okay.  Maybe you just want to "wow" your date with a fabulous pair of heels that compliment your dress or perhaps you are more comfortable bringing a cheap pair of flip-flops to the beach so you won't ruin your new sandals.  How do you know when to say "no" to fashion to save your feet?  These are the top five instances where you should listen to your body and ditch the uncomfortable shoes:
1. You can't do anything in them. Sure, stiletto heels are super sexy and they look amazing with that new dress you bought. However, if you plan on doing anything besides sitting, they're not a great idea. Have you ever watched a television interview? Most of the time, you see women with beautiful high heels sitting in a chair. They're not actually walking in those shoes. Chances are they take them off as soon as the camera stops rolling.
2. They're too heavy. Imagine tying watermelons to your feet and walking around all day. That's the equivalent of wearing shoes that are too heavy. Because they're adding weight to your feet, you're more likely to injure your ankle than you would while wearing lighter shoes. This isn't to say you shouldn't wear appropriate and heavier footwear when walking in snow or hiking through the woods, but constantly wearing shoes that are too heavy takes a toll on your body.
3. They give you blisters. Blisters are your body's way of protecting your feet. This means that by the time you get a blister, your foot is already injured. The padding a blister provides protects your foot from further injury. While it's awesome that your body is doing its job to protect you by forming the blister, you're opening your feet up to an easy infection.
4. Your toes are scrunched up. Pointy shoes with small toe boxes can cause bunions and hammer toes. Our toes need wiggle room. With each step we take, they flex and move. If they're unable to, we're faced with a host of problems later that may include severe pain, nerve damage, and even surgery.
5. Your shoes make you "walk funny". If your shoes are uncomfortable enough to make you walk differently to compensate for the discomfort, you're also inadvertently throwing your back, neck, and everything else out of alignment. A misaligned spine can be a major problem later in life. (Not to mention that chiropractic visits are costly!)
The entire point of shoes is to protect your feet. If you're sacrificing comfort for style, you may want to rethink your priorities a bit. Cute is great, but a lifetime of pain isn't!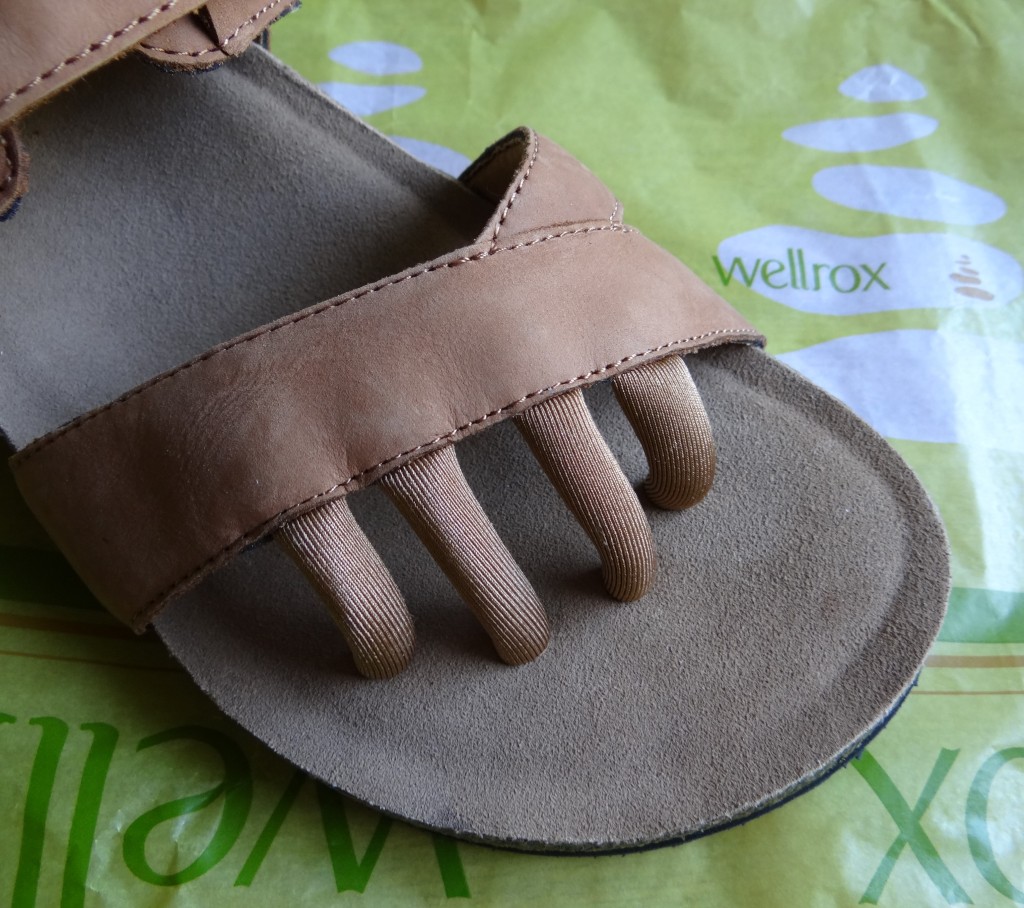 If you are looking for a shoe company that combines fashion with foot health, Wellrox offers a fun and stylish alternatives. Wellrox® is a unique, wellness sandal that combines comfortable five toe-separators with a supportive, European-style foot bed in a fashionable way.
We tested out a sample of one of the most popular styles, Wellrox Dune (pictured) and found them to be the epitome of shoe comfort… while still offering a great eye-catching style that compliments any Spring or Summer casual outfit.  The Dune is equipped with full arch support, a soft cushioned feel, flexible midsole, moulded simulated cork footbed and a layer of latex and suede insole.
Wellrox will certainly help you avoid all of the top five warning signs above!  They are designed to provide proper light-weight support, give your toes plenty of breathing room, and improve your stride with every step – giving you the freedom and desire to do all your favorite activities with ease!  This style does run a little bit narrow in contrast to other Wellrox styles I've tried, but otherwise is simply as divine and beneficial for your feet as a pair of shoes can get!  Be sure to take a look at all the styles on http://www.wellrox.ca/, there's definitely a fun, fashionable pair waiting for you to slip on for comfort this Summer!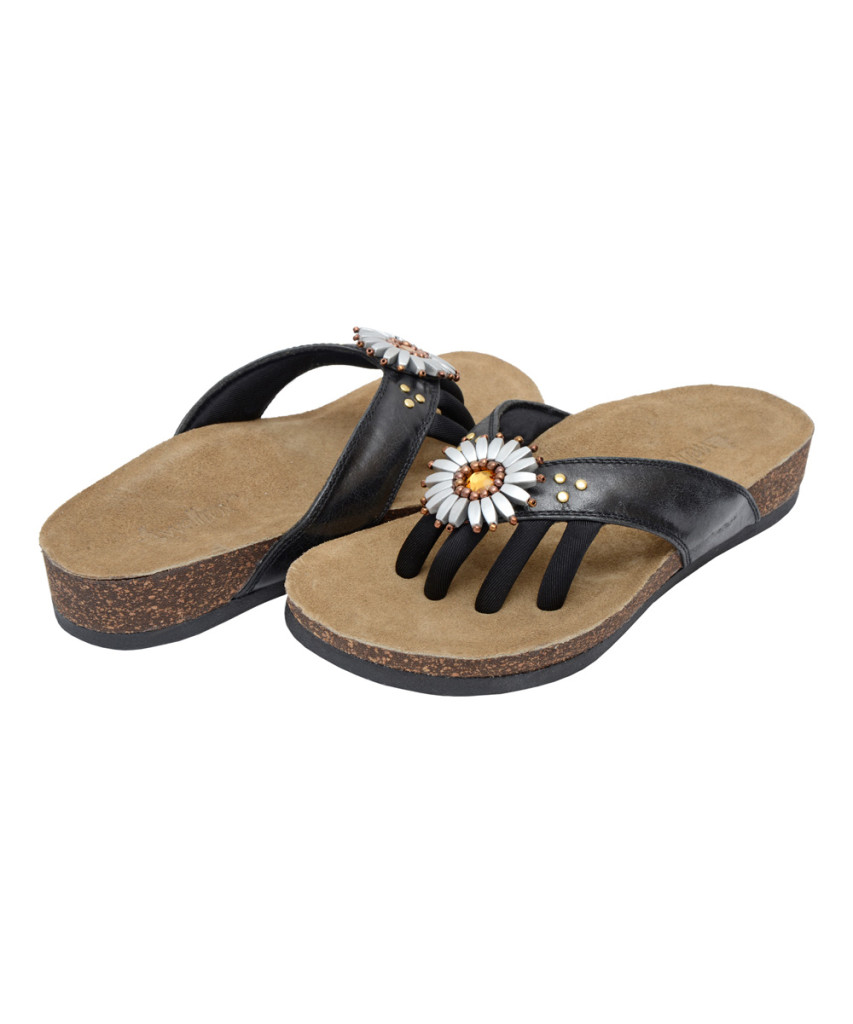 Special thanks to Wellrox for sending a sample pair along to prove to Rural Mom that fashion and comfort can coincide in a fabulous sandal! All thoughts, opinions and joy for Wellrox shoes is that of Rural Mom.