Travel activities can feel a little intimidating with LBL, so I'm happy to share my solution to keep your cool and enjoy every fun moment – Poise Thin-Shape Pads – as part of a sponsored post for Socialstars #RecycleYourPeriodPad
As a 40-something woman who has given birth to three adorable children, I'm quite familiar with the unexpected side effects that can accompany too much physical activity, too much laughter, and too many joy-filled moments that make you want to jump for joy!  When you are traveling, these are moments you totally do not want to miss, but light bladder leakage (LBL) can sometimes make you think twice about how much fun you can handle.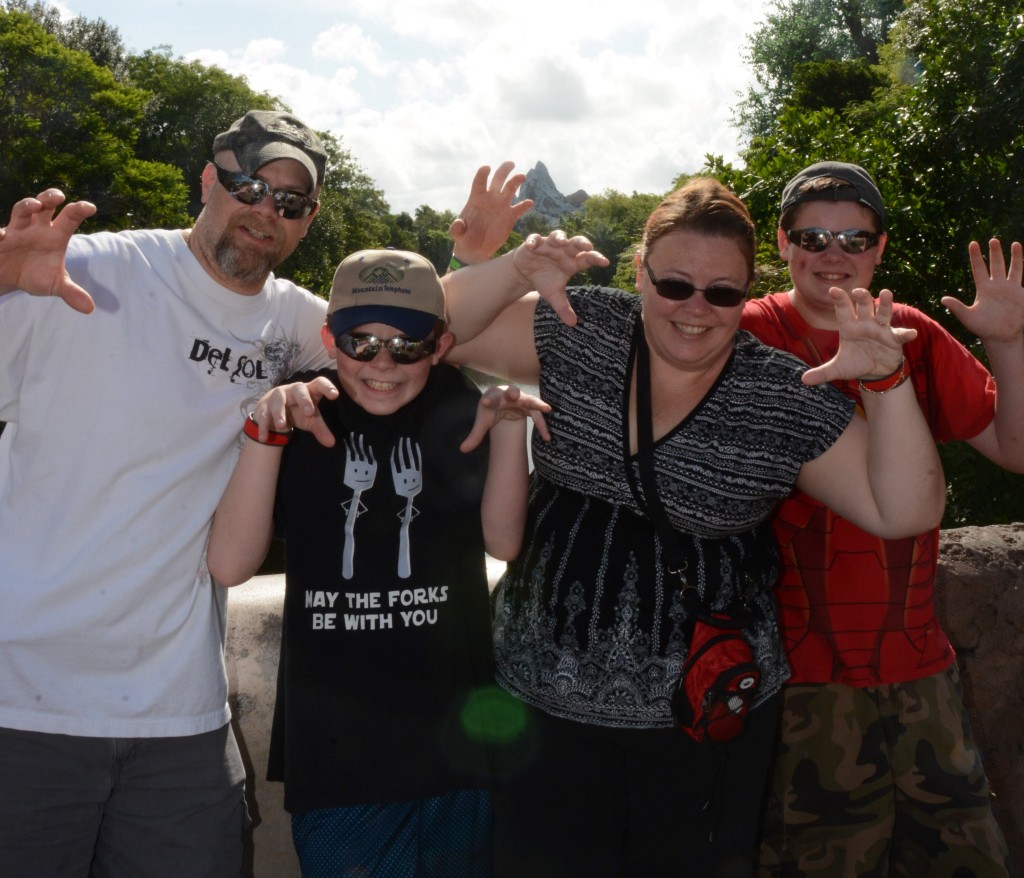 Well, there's simply no need to let LBL interfere with one iota of fun!
Travel and LBL are completely copacetic when you have the right tools on hand.  Really, that's all there is to it.  For me, I just make sure I pack plenty of Poise!  I've been using them for years to help me feel confident in any situation.  With two active teens who want to jump on every roller coaster available or climb every hill we encounter, I want to be prepared to join the fun, rather than sitting on the sidelines.
Now, Poise has new Thin-Shape pads, designed specifically for bladder leaks and they are up to 40% thinner than original Poise pads – a feature that keeps me even more comfortable and confident!  They move with me, thanks to the Thin-Flex® design, so I can handle any situation my sons drag me into or onto!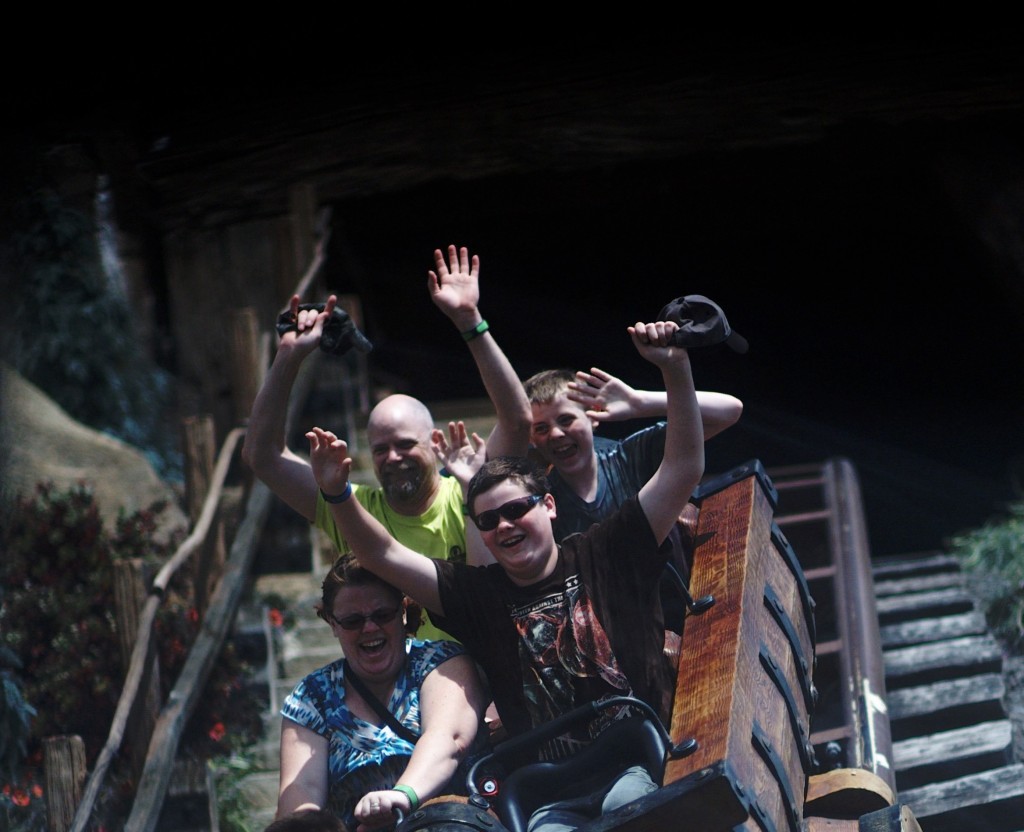 Friends, you're totally not alone with your travel and LBL concerns, but thankfully Poise pads offer a simple solution to give you one less thing to worry about. I've used these super thin, comfortable pads and love the discreet protection.  Honestly, it's the first thing I make sure to pack!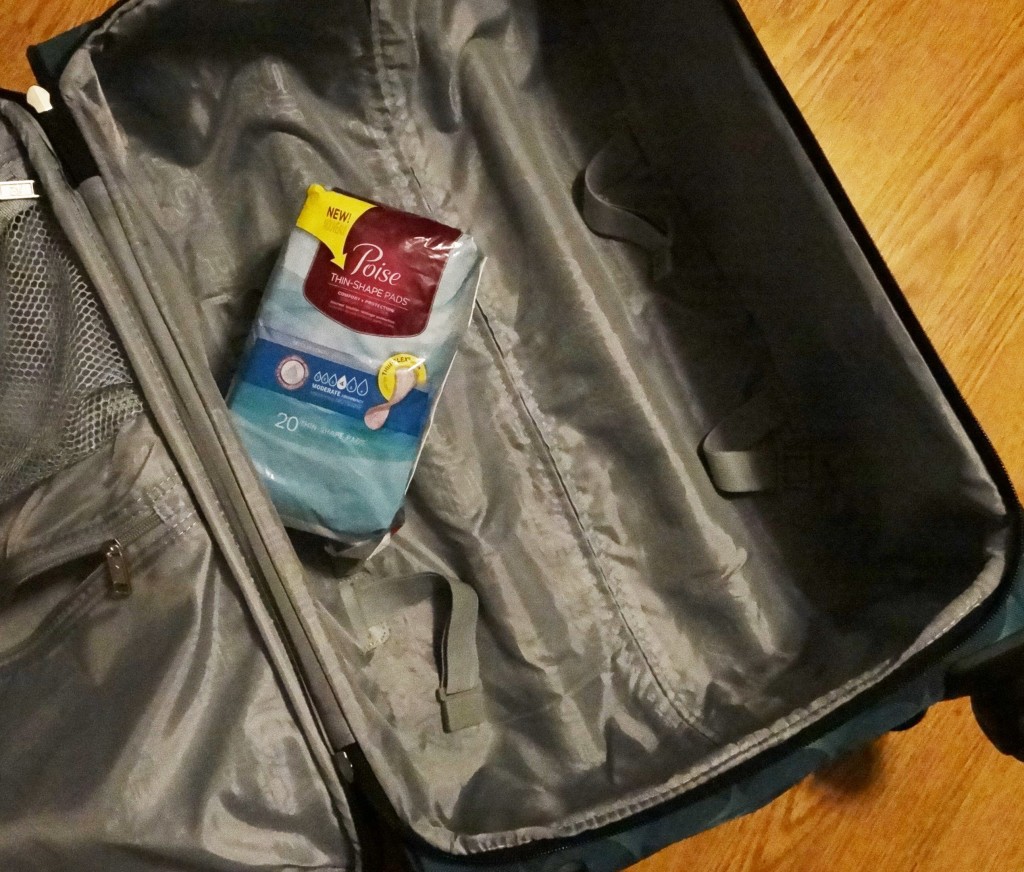 Poise gives me the freedom to laugh, jump, play and even jog without worrying about unexpected leakage.  Last week, I had the confidence to get through my first 1 mile fun run and that great feeling of accomplishment will be something I'll carry with my always.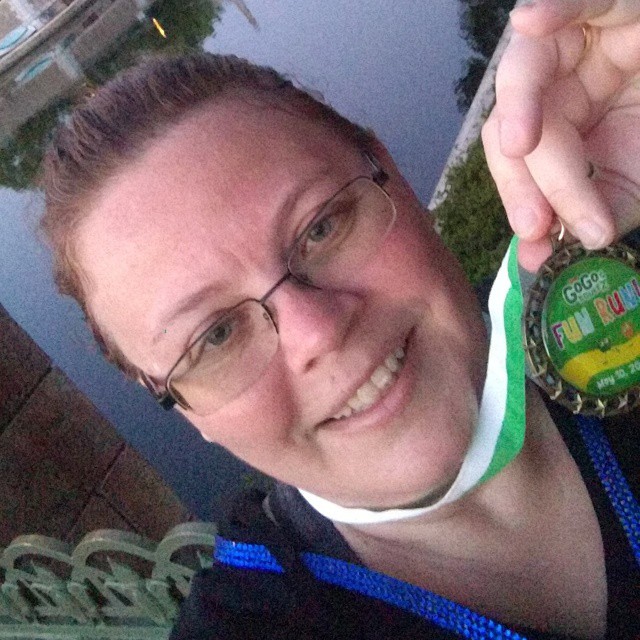 Without Poise to help with any LBL moments, I wouldn't have participated in the fun run and would have missed out on that great feeling!
Without Poise Thin-Shape pads I would have miss so many moments of our vacation which would rob not only me of the joyful memories but my children, too.  I love that they are still at an age where they find it "cool" to have mom join in on rides, dancing, hiking, biking and every ounce of activities they consider worthwhile to try.  I totally do not want to miss out on the opportunity to share experiences with them and make those memories that last far beyond our vacation days!
How do you deal with LBL and travel?
Are you still looking for a little support?  Why not try Poise Thin-Shape pads for yourself? Get free Poise Thin-Shape sample at: https://www.poise.com/samples-and-offers/samples?sn=us_pads
Experience the soft comfort and confidence Poise has to offer… You can find SAM (Super Absorbent Material) in the full line of Poise products at your favorite brick-and-mortar or online retailer for around $5.99-$13.99 per package (price varies by size and per piece count in package.)