On my first trip to Walt Disney World – at the impressionable age of 7 when the whole world was bright, sparkly and full of imaginative adventures – everything in the Magic Kingdom was pure delight!  Beyond the flash and glimmer of the castle and the daring thrill of setting sail with pirates, one area completely captivated and astounded my senses: Tomorrowland.  This section of the theme park courageously transported us into the never-before-seen world of space age fantasy.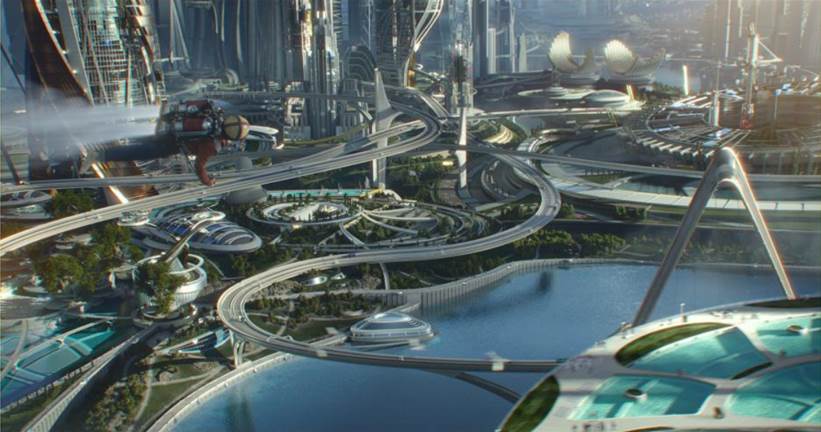 Do you remember what it felt like the first time you stood in front of Space Mountain looking up at the massive white spires climbing upward to kiss the clouds? Or how it felt to clench the bars in your coaster "shuttle" as you jettisoned through a field of stars and planets while wind blasted your hair into a trailing comet?
This the sensation that rushed back to me when I saw the first trailer for TOMORROWLAND.  The same dizzying, mind-blowing exhilarating joy!  Just like I knew in every fiber of my being when I was little staring up at the massive Space Mountain, this ride was going to be something special – one that would change the way I looked at the world and all its possibilities.
About the Film: From Disney comes two-time Oscar® winner Brad Bird's riveting, mystery adventure TOMORROWLAND starring Academy Award® winner George Clooney. Bound by a shared destiny, former boy-genius Frank (Clooney), jaded by disillusionment, and Casey (Britt Robertson), a bright, optimistic teen bursting with scientific curiosity, embark on a danger-filled mission to unearth the secrets of an enigmatic place somewhere in time and space known only as "Tomorrowland." What they must do there changes the world—and them—forever.
Soon, the world (and I) will have the pleasure of seeing TOMORROWLAND in theaters and honestly feel like a little kid again just thinking about it!  I can't wait to see what Disney and the amazing cast of actors (including my of my all-time favorites, Hugh Laurie) bring to life on the big screen!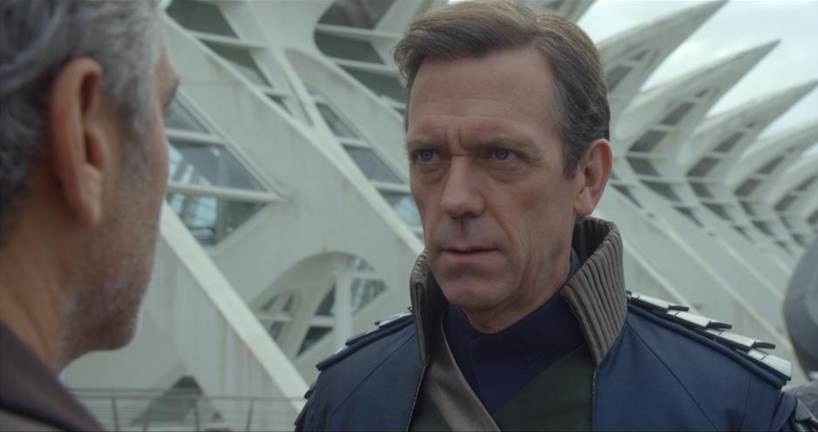 To help celebrate this very special movie, our friends at Disney have provided some incredible TOMORROWLAND activities to enhance your (and my!) enjoyment as we anticipate opening day!  Below you'll find coloring sheets, mazes and even a very cool DIY tool to help you find out what your tomorrow may hold.  Join me on this journey of printable fun and be sure to stop back by to share your thoughts on TOMORROWLAND after you see the film.
Like TOMORROWLAND on Facebook: https://www.facebook.com/DisneyTomorrowland
Follow Disney Pictures on Twitter: https://twitter.com/DisneyPictures
Visit the official TOMORROWLAND website: www.Disney.com/Tomorrowland
TOMORROWLAND is rated PG and is now playing in theatres everywhere!