Isn't it funny how we're attached to our phones? If you told someone 20 years ago what phones would be able to do today, they'd probably laugh in your face. It's really rather amazing if you think about it! As part of a team of really cool influencers, I often receive insider information, service and some fabulous cell phones to test out like the HTC One M9 through Verizon Wireless. No compensation has been received and this post is purely expressive of my thoughts and opinions.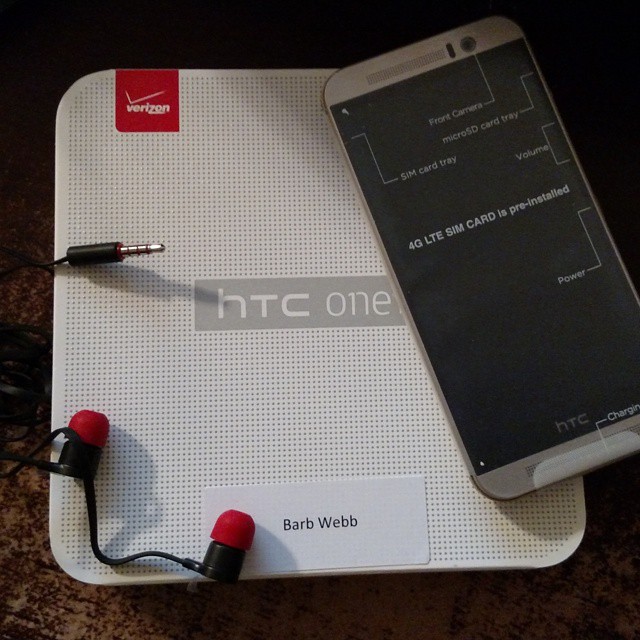 Receiving the HTC One M9 was a little dreamy.  This phone is an uber beauty with a dual-tone metal finish and tapered ergonomic design.  It's truly a work of art!  Reminds me of the same craftsmanship that goes into making a fine watch.
Regardless of its brilliant design, I love new technology so checking out the HTC One M9 was definitely something I wanted to do. It's got so many amazing features, like a 20 MP camera. (That's more than many standalone cameras have!) 20 MP on a phone is surely going to give you a nice clear picture, whether you're snapping pics on vacation, at a concert, or at home in your own living room. I love my camera, but I'm all about having to carry only one piece of equipment rather than two.
The phone's camera also has a scratch resistant lens and works in the front or the back of the phone. The HTC Eye Experience software will even let you apply live makeup to your picture (in case you're having a rough looking day). In addition, you can combine your photos with friends' photos via the Zoe app to get results from multiple points of view. Selfie, anyone?
It's also a fully customizable phone. It comes with its own themes to suit your moods and likes, but you can easily make it even more personal by using your own favorite pictures as backgrounds for your screens. Using the HTC Themes app, you're able to pick colors from your photos and apply them to your icons too! A phone doesn't get much more personal than that.
Another feature the HTC One M9 has that impressed me is the left and right channel sound, mimicking a surround sound experience. Before now, I'd never seen that on a phone before. HTC BoomSound with a built in amp works both from the Dolby front speakers and headphone jack give you a crisp, clear sound for all of your music, games, and videos.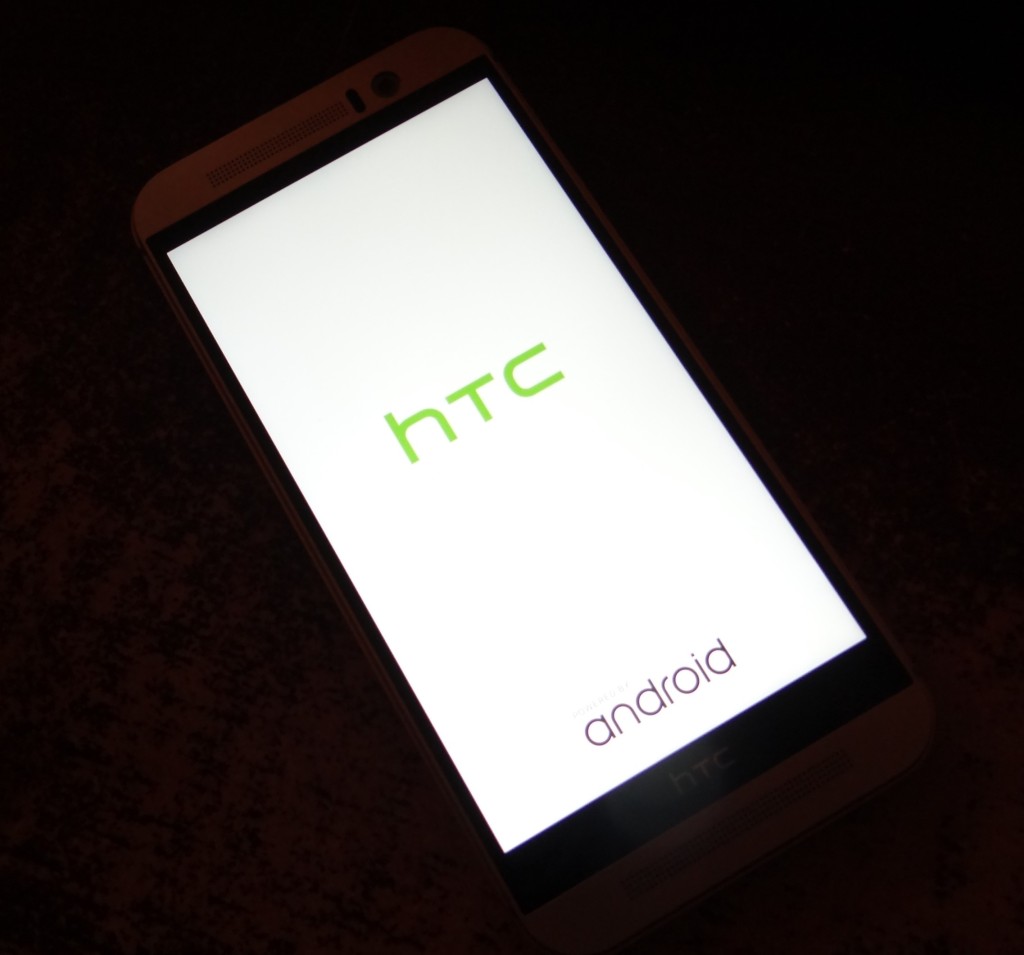 There's certainly a lot to love about the HTC One M9!  The only thing I found that I wish was improved a little is the battery life.  As someone who loves to use cell phone accessories, take lots of photos and video, and uses hot spot tech regularly, I tend to drain my phone batteries quickly.  The last phone I was using stood up to my battery abuse fairly well, but he HTC One M9 lagged a little bit.  On days where I was very active or traveling, I did have to recharge the battery around supper time.  It does have quick charge capabilities, though, so using a standard portable charger easily gets me through the end of the day.
There's so much goodness rolled into this gorgeous powerhouse, but the what really sold me on the HTC One M9 completely is the "Uh Oh" Protection.  Those of you who have messy kids or happen to be a little on the clumsy side with your cell phones (like me,) will adore the Uh Oh protection plan. It's a comprehensive replacement plan that allows you a replacement phone in the event of water damage, cracked screens, or even if you decide to switch carriers. When you have a phone you love as much as I think you'll love this one, you'll want to make sure you protect it. The piece of mind that comes with that is, well, priceless!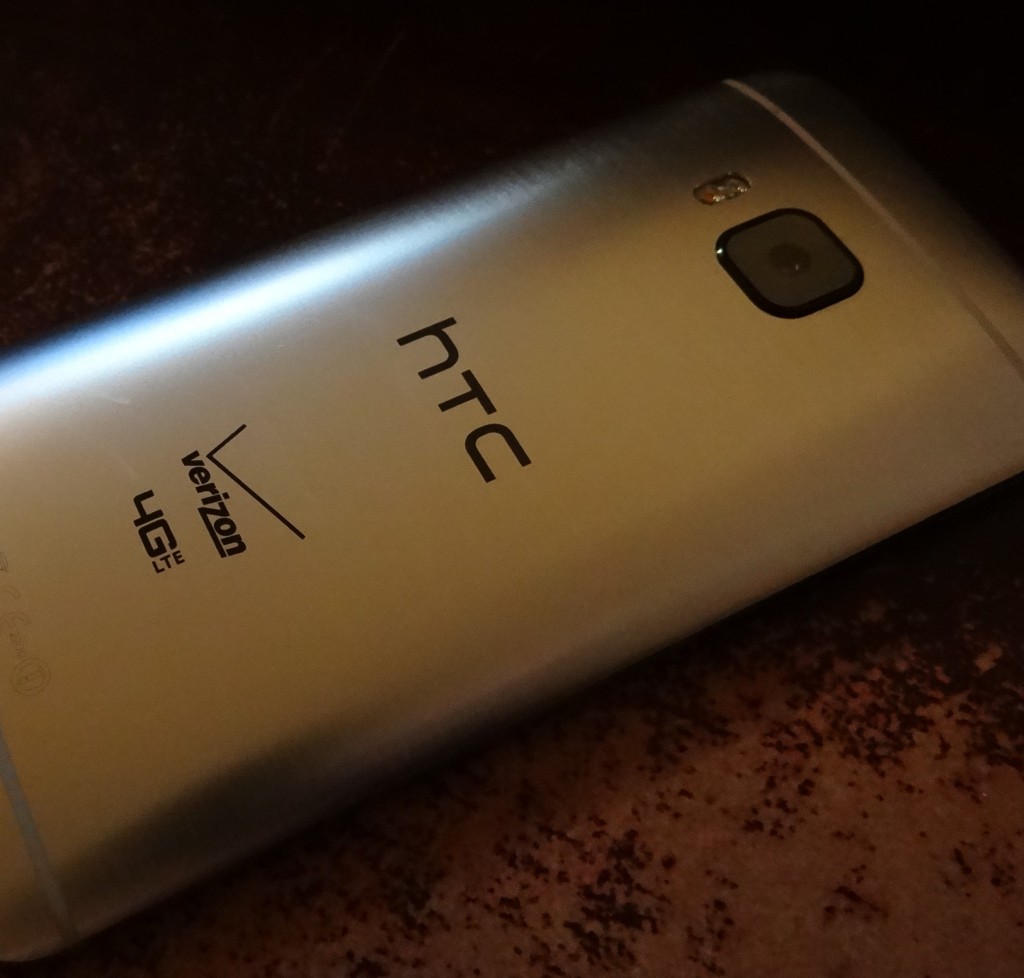 If you'd like to find out more information on the HTC One M9, visit http://www.htc.com/us/smartphones/htc-one-m9/
Are you and your phone attached at the hip? What do you think of the HTC One M9 features?