When areas of landscaping in my yard need a little ground-cover, Sedum is a fabulous solution. For those of you who aren't familiar, Sedum, (defined by Google,) is "a widely distributed fleshy-leaved plant with small star-shaped yellow, pink, or white flowers, grown as an ornamental." For those of us who garden, it's a staple!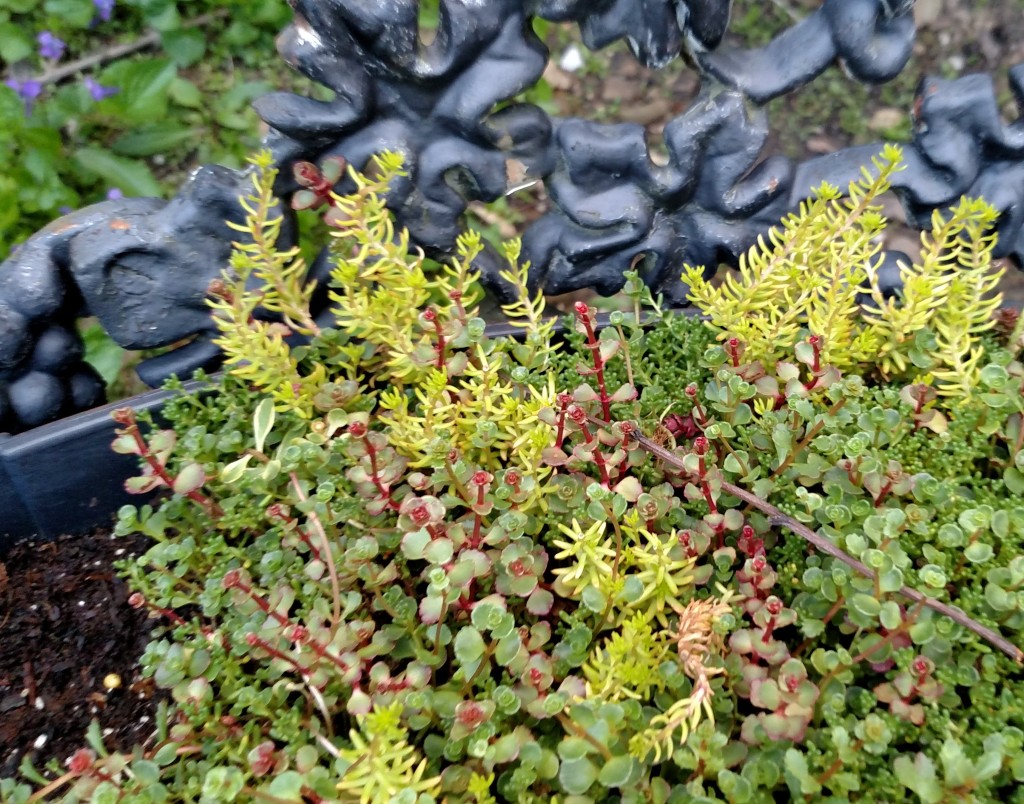 The main reason I love planting Sedum is because it's so easily adaptable. These little flowers are happy just about everywhere, and you can dig them up and move them around without much trouble. As long as you don't plant in a swampy area or leave them in standing water, even those with not-so-green thumbs usually have success.
Sedum is pretty too – even when not in bloom. The foliage ranges in color from green to red to grey from the beginning of Spring till frost. When it blooms in the late summer, you'll find bright red, yellow, pink, and white flowers that attract lots of butterflies, hummingbirds (and, depending on where you live, bees.) You can get Sedum in several different sizes too – from 3 inch ground huggers to three foot high plants.  Another plus to Sedum is that deer and rabbits usually stay away from it for the most part, so your garden is less likely to be invaded by predators.
For these reasons and many more, when Costa Farms offered to send a Drop and Grow Sedum Tile to put to use in my garden, I jumped on the chance to test it out! As we are currently farm-house-hunting, I decided that rather than incorporating the Sedum Tile into my existing landscape, I'd give container planting a whirl to easy transport and re-plant later on in our new location and to see how well Sedum would flourish in a more confined environment.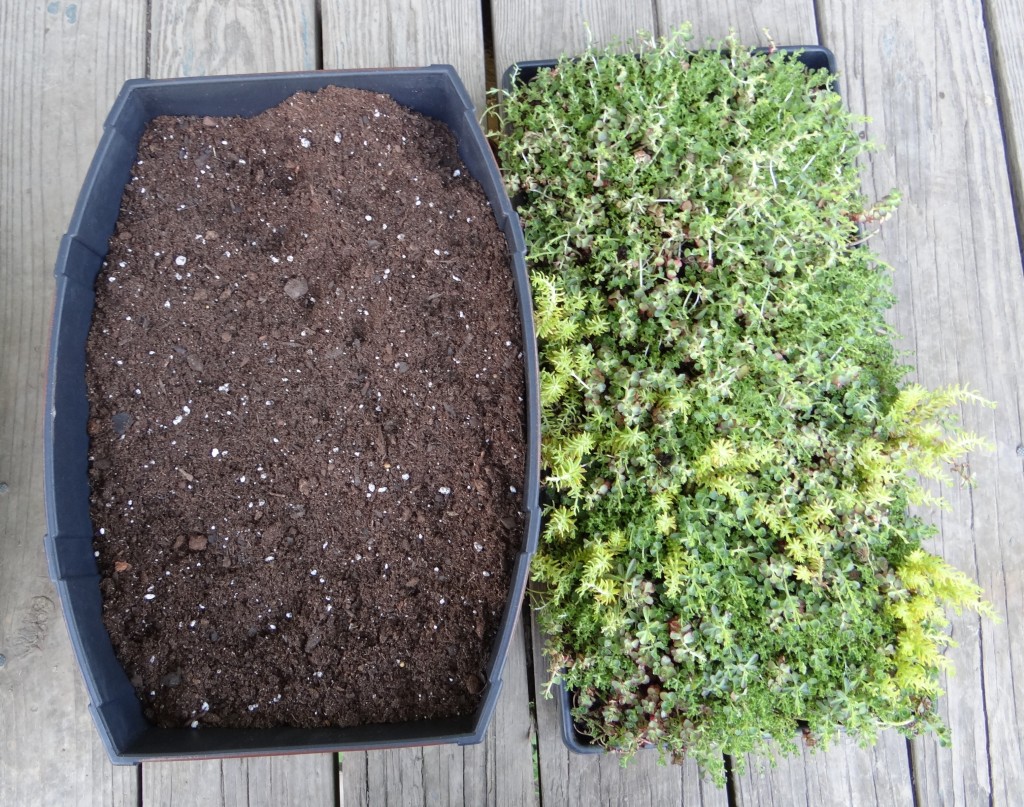 I chose a cute half-barrel planter I had on hand that was capable of housing the entire Costa Farms Sedum Tile.  This planter has great drainage (necessary for successful growth of Sedum and a deep bed to encourage root growth.  Once I realized the Sedum Tile could be easily separated, I opted to cut it in half and use two half-barrel planters.  This way the Sedum Tile will have room to spread out which will encourage new growth while waiting for later transplant.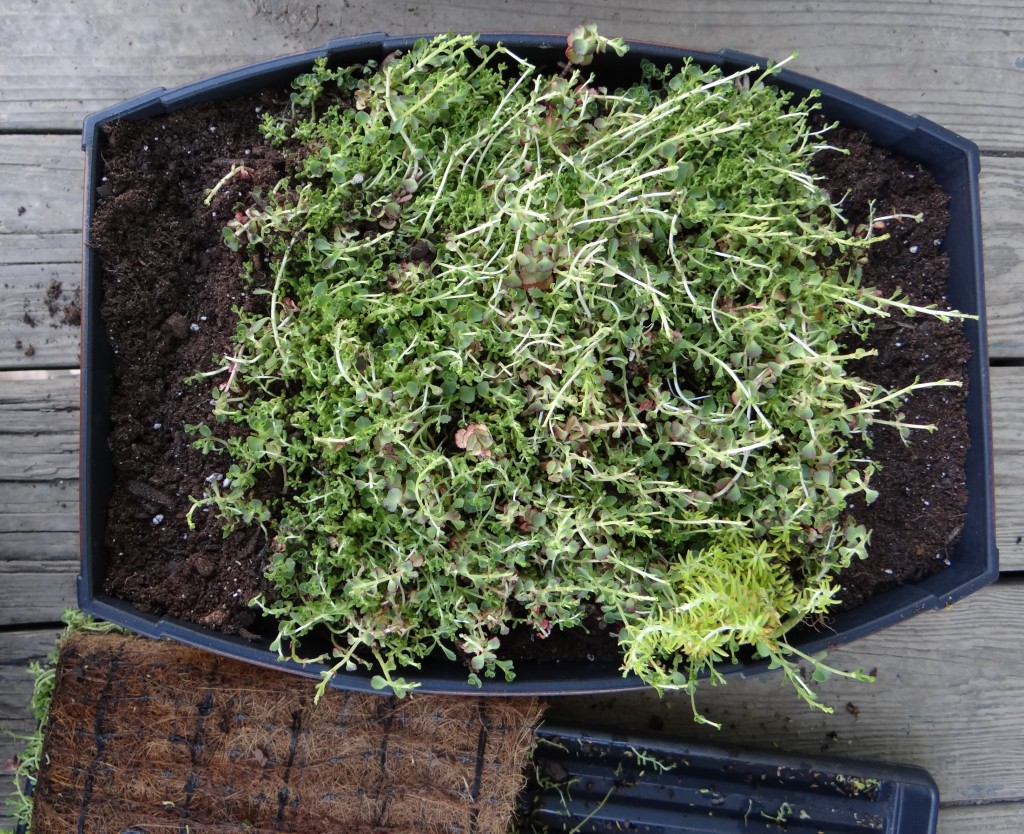 What I love most about the Costa Farm Drop and Grow Sedum tiles is that they are fully customizable. I was able to cut them in half easily with gardening sheers to transplant into duo-planters.  Which got me to thinking about future use.  I could cut the tiles into anything I want – even shapes. For example, you could shape them into your favorite sports team's logo, or if you're a huge Disney fan, you could assemble some in the shape of hidden Mickey face for your yard.  I'm even thinking about how fun it would be to design a Star Wars Rebel symbol!  But, I digress… back to my planting experience…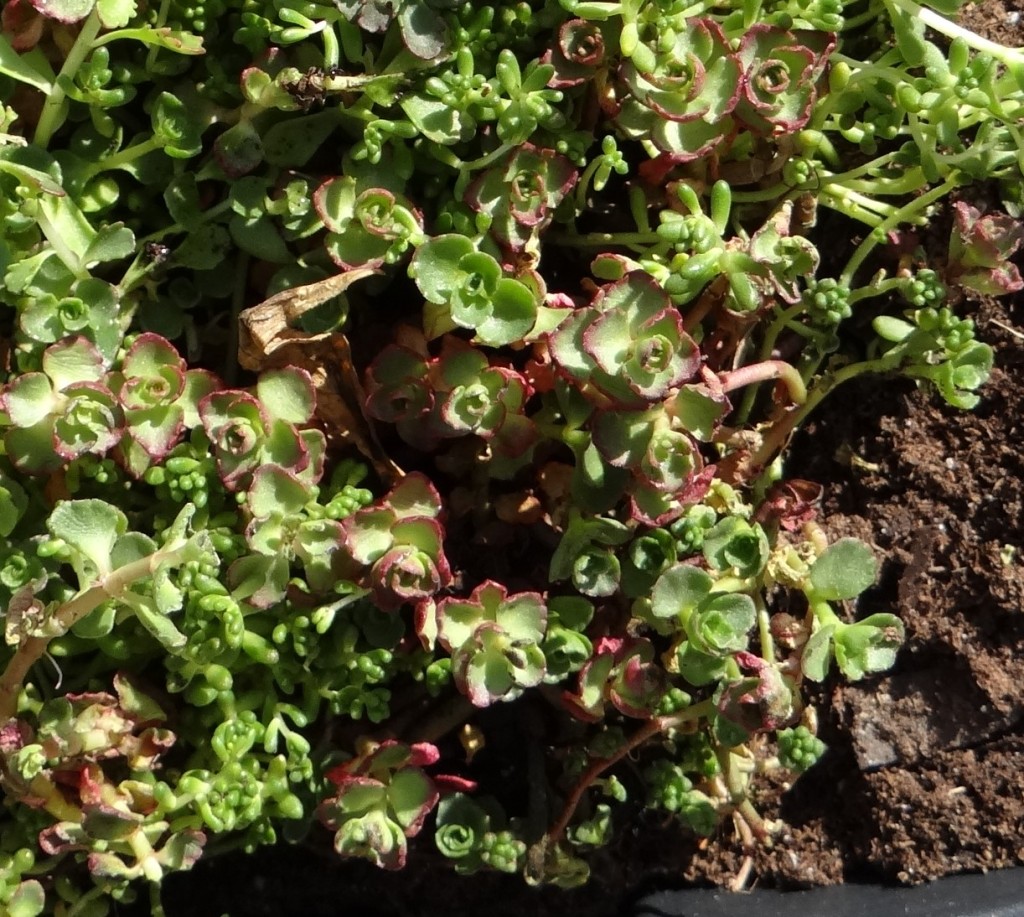 With the Costa Farms Drop and Grow Sedum Tile, you simply plant (or cut to desired shape and plant,) water, and leave them alone.  These tiles will grow and flourish like no one's business. They're the best groundcover I can think of, especially when you consider the Drop and Grow part. It's pretty amazing!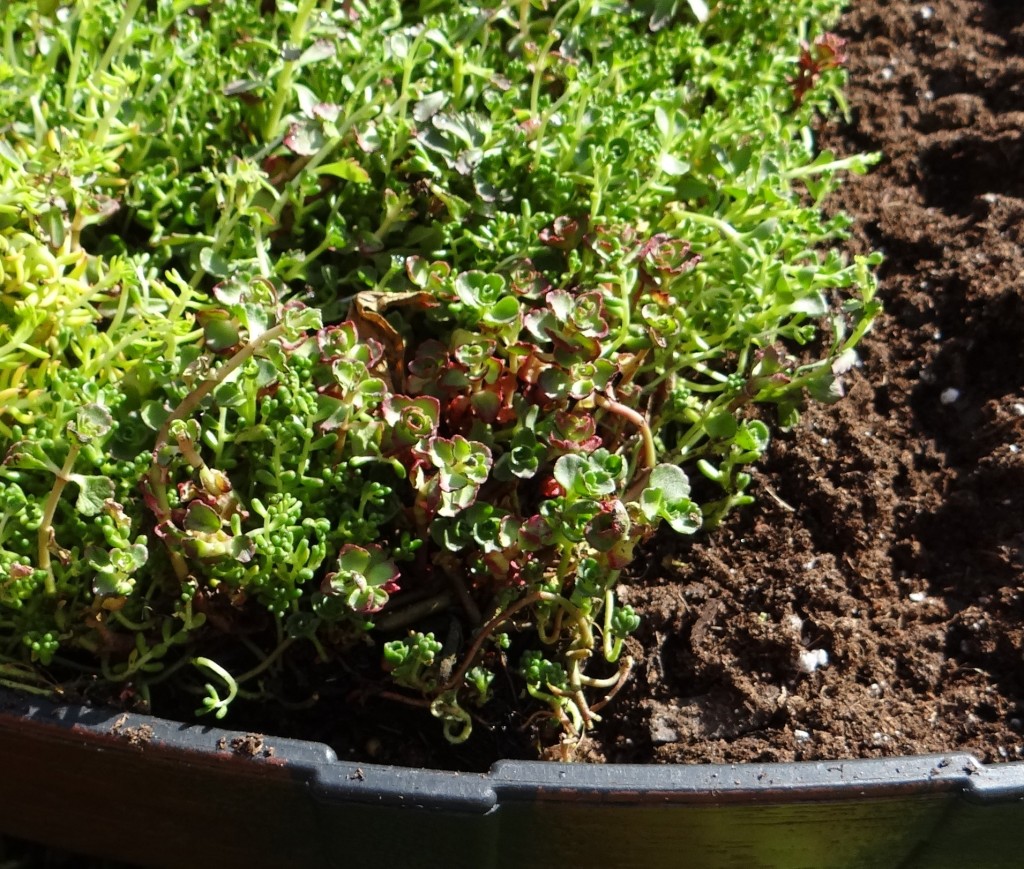 The picture above is the Sedum Tile fresh after planting.  The picture below is taken three weeks later.  No watering, no fussing, no weeding.  I simply left the planters out on an iron bench I rescued and refurbished for three weeks to see how the tiles would fair with just the support of Mother Nature.  As you can see, they are thriving, spreading out and producing some gorgeous color variations.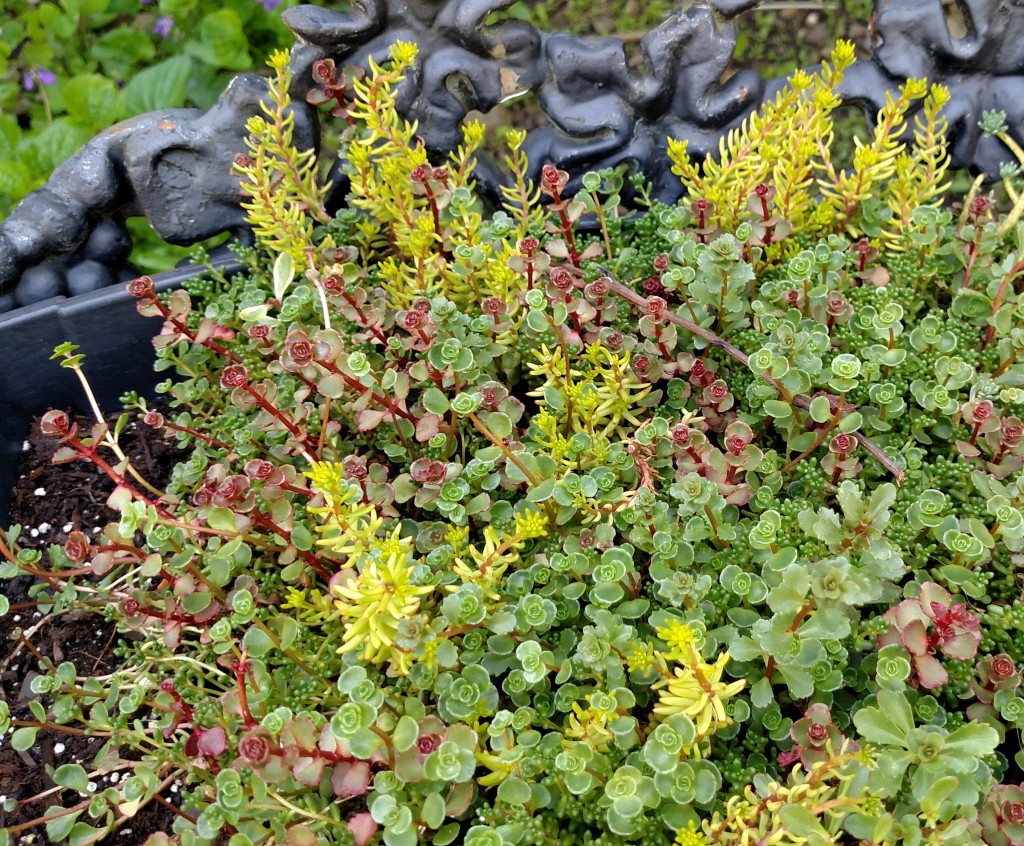 Do you use Sedum in your landscaping?  What other ground-covers have you had success with? 
For more information on Costa Farms Drop and Grow Sedum Tiles, visit http://www.costafarms.com/collections/drop-and-grow