There's a very simple truth when it comes to moms – no two are quite the same.  Every mom is special, with special interests and unique styles that make them the extraordinary mom they are!
The difficulty is, sometimes this uniqueness made it a little more difficult to find the perfect gift for Mother's Day, as there is no "one size fits" all gift.  With this in mind, we searched for products that would appeal to a wide variety of interests but also had the "wow" factor for the gift recipient and in some cases, a little bit of room to customize certain features (like scents or colors) to truly suit the special mom in your life.  Hope you enjoy our unique gift ideas for Mother's Day selection and find the perfect unique gift to give to your mom!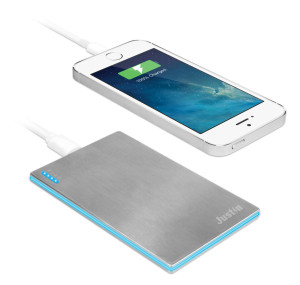 For the mom who travels many roads – 
Whether you are on-the-go from 5 a.m. in the morning to 10 p.m. at night, traveling, working, running errands or playing constant chauffeur, there's one thing every busy mom needs – great cell phone battery life!  And everyone know, when the cell phone battery drains, the panic factor rises.  What are you going to do in case of emergency?  How will you survive another long soccer practice without being able to catch up with your friends on Facebook? What will you read on your five-hour layover to Los Angeles if your Kindle battery dies?
The Justin Slim Power Bank is exactly what every harried mom needs to handle life on the road. With portable power that fits in your wallet, purse or pocket, the chic, sleek design ensures you never run out of juice on your phone while out and about.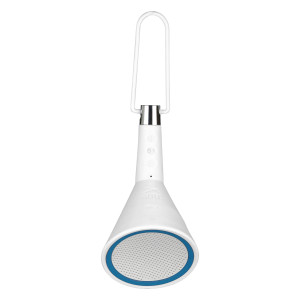 For the mom who loves to sing in the shower – 
Every musical mom needs an outlet to showcase her stardom and while the backyard may be taboo due to nosy neighbors, the shower is always a great spot to belt any Broadway tune out!
The Altec Lansing's Bluetooth Shower Speaker is a colorful, lightweight accessory that's great for playing tunes in the shower, and also for answering important calls. (Because, as every mom knows, the second you step into the bath is when the emergency call from school comes in!) Features include bluetooth wireless pairing; wireless check-in; vocal caller ID; onboard microphone for clear, hands-free communication; built-in lithium battery with 5-hour life and splash/dust resistant surface. The speaker comes with a rubber hanger and is compatible with iPhone and Android devices, tablets and computers.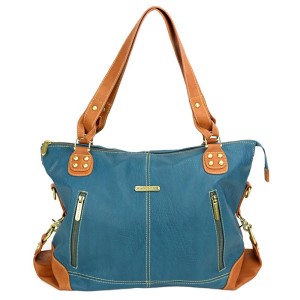 For new and expecting moms –
Pregnancy, for most women, is a glorious time filled with a glowing faces and expectant joy!  It's also the time we trade in our favorite jeans for expandable fabrics to accommodate our ever-changing and growing bellies.  And it's around this time that the average mom begins to feel a little less-than fashionable and out-of-touch with their personal style.  When the baby is born, things tend to be even more frazzled, with sleepless nights and countless hours spent doting on our new arrivals, there's little time to read our favorite fashion magazine or shop for cute accessories to compliment our new mom wardrobe.
When we trade our purses in for diaper bags, it may feel like we've journeyed far, far away from our fashionable days! The truth is, though, with timi & leslie, new moms can have their fashion and also change a diaper lickety-split in stellar style! timi & leslie's designs are inspired by the philosophy that being a parent does not mean sacrificing style to gain function. With timi & leslie bags parents get the best of both worlds. They can look chic and stay organized.  Their bags are so cute and functional, you'll want to own one, too, whether you have a newborn or not!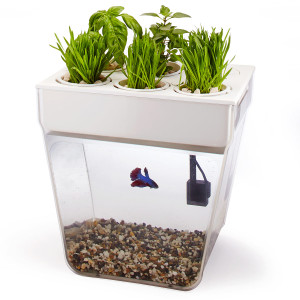 For moms who enjoy playing in the dirt –
When we allow organic partnerships in nature flourish, magical things happens!  For the mom who loves all things green, a aquaponic setup like AquaFarm is an amazing and innovative gift idea.
This double-decker combination of garden and fish bowl creates a symbiotic ecosystem. In the top tray, basil, mint, spinach, baby greens, and other edible or decorative plants thrive as nutrient-rich water is circulated past their roots. That process purifies the water, which is then sent back to the 3-gallon tank below, creating a happy, healthy habitat for a betta fish.  It's a stunning showpiece for any home and a practical one, too!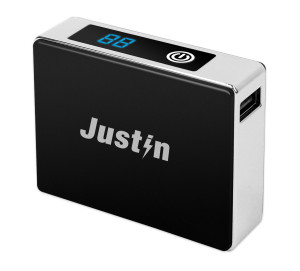 For the mom who has too many "to-do" lists – 
Every busy mom needs a moment to recharge and rest their mind, body and electronics!  When you are super busy and trying to keep up with a million-plus-one tasks, the last thing you need to do is worry about or have to keep checking if your cell phone, laptop or camera is fully charged.  The Justin 5,200mAh Power Bank with LCD Display takes all the guess-work out, making it easy to tell at-a-glance where your power level is at during the charging process.
A bright, easy-to-read LCD power indicator on the Justin 5,200mAh Power Bank with LCD Display makes it simple to tell when your battery is charged and you can plug in the next unit.  You can charge all devices via the USB Port with this portable power solution.  The sleek, compact design makes it ideal for home use or travel.  Fits easily in a purse, pocket, suitcase or briefcase.  Available in a variety of colors, it's fun to customize the unit to the user, too.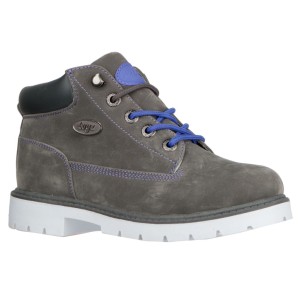 For the mom who loves adventure and the great outdoors – 
When you are constantly on your feet covering variable terrain, you need a function pair of boots that comfortable, but still stylish. Ones that will take you from garden to mountain top to soccer games and back down the path to your favorite nature spot! Lugz Shifter style have the formidable fashion sense to take comfortably down the road no matter where your travels leads.
Lugz has long been a trusted brand when it comes to boots – they offer so many different styles of quality boots for women, men and children. Whether you're looking for something more fashionable, more functional, or a boot that covers both categories, you're sure to find the perfect selection for the special mom in your life (and a pair for you, too!)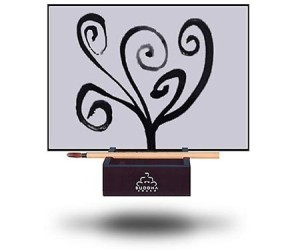 For the mom in search of tranquility – 
Our search for life balance, peace and tranquility is universal, but this can often be a truly daunting task for a mom whose life is often full of chaos and multi-tasking from dusk until dawn.  Help her to find a little moment of Zen with the Original Budda Board.
Calm your mind while creating beautiful images on the Original Budda Board.  It's described as a Zen-like Etch-a-Sketch and that's precisely what it is!. Use the included brush to paint designs onto the board with water. As the water evaporates your image will fade, but will reveal a new perspective on your creative endeavors, encouraging the Zen idea of living in the moment. Stand, board and brush are all included.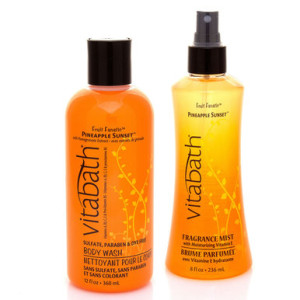 For the mom who loves beach drinks with tiny umbrellas –
If you are most likely to find your mom (or mom friend) outdoors enjoying a good dose of sunshine on a sandy beach with a good book and a fruity drink, the Vitabath Fruit Fantastic Body Wash and Mist will be a smash hit!
Now available in Pineapple Sunset and Raspberry Vanilla Velvet, Vitabath Fruit Fanatic body wash and mist will have you dreaming of cool summer nights on the beach and fun summer days full of delectable fruit flavors! Vitabath Fruit Fanatic Pineapple Sunset is a blend of sweet pineapple, sun-kissed melon and passion fruit laced with lush coconut and rays of golden cashmere musk. Vitabath Fruit Fanatic Raspberry Vanilla Velvet is an alluring blend of lush black raspberry and Mirabelle plum softened with rich warm vanilla, caramel and sensual amber. Both are sulfate and paraben-free and antioxidant rich, designed to leave your skin feeling smooth, refreshed and happy.
Disclosure: We may receive sample products for review for our holiday guides, many of which are donated to local charities after gently testing and inspecting. If it's not a gift we wouldn't love to receive or personally gift to a loved one, you will not find it in any RuralMom.com holiday guide. We do not accept payment for placement of items in our guides. If it made it to our top holiday gift pick list, it's earned a spot based on its high quality, reasonable price point, and overall excellence in durability and/or functionality.