Farm life is totally amazing, but not always conducive to keeping up with the latest culinary trends or being able to quickly interpret menu items when you're spending a night out on the town.  Like when you find yourself sitting at a local sushi restaurant, and as a sushi novice without a sushi guide, you clearly do not know what to order.
Nigiri, Sashimi, Maki…what does it all mean?
Thanks to our friends at RA Sushi Orlando, we have all the answers you need and then-some! RA Sushit has put together this simple sushi guide for beginners to deciphering the menu so you don't embarrass yourself in front of your friends, relatives, business associates or your hot date!
Sashimi is raw fish sliced into thin pieces: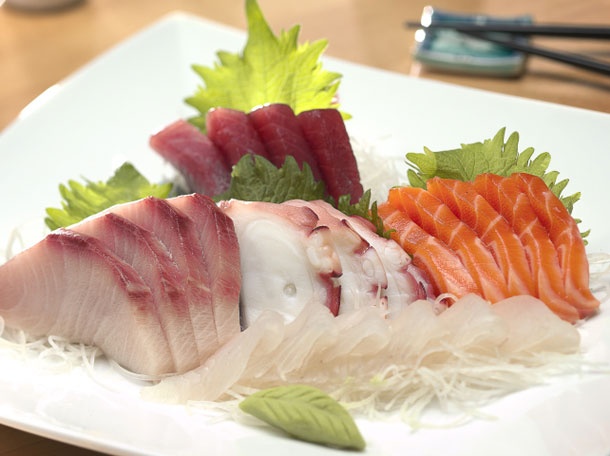 Nigiri is a specific type of sushi comprising of a slice of raw fish over pressed rice: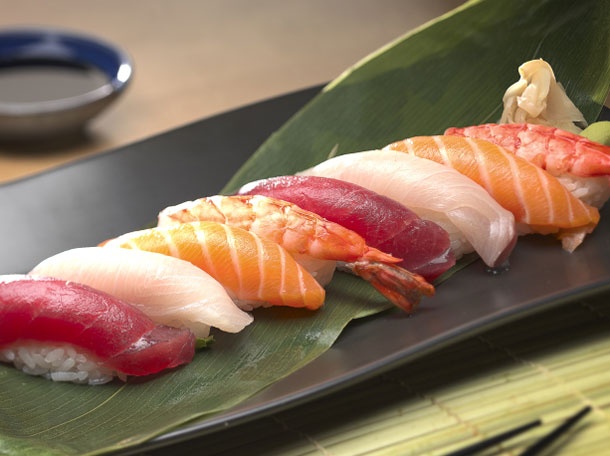 Maki is sushi rolled up using a bamboo mat, typically with seaweed: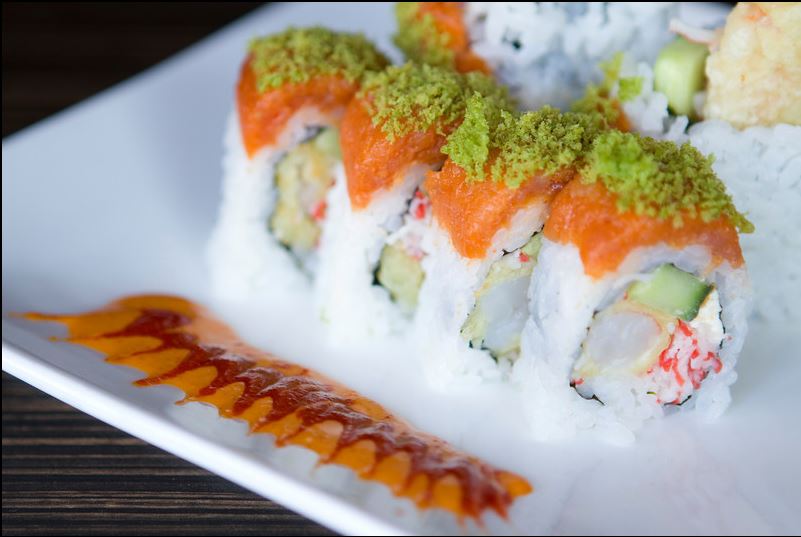 Edamame is a fancy word for soy beans and tempura is a fancy word for fried.  If you're nervous about ordering raw fish, ask for a vegetarian roll, like RA Sushi's Crunchy Yami Roll: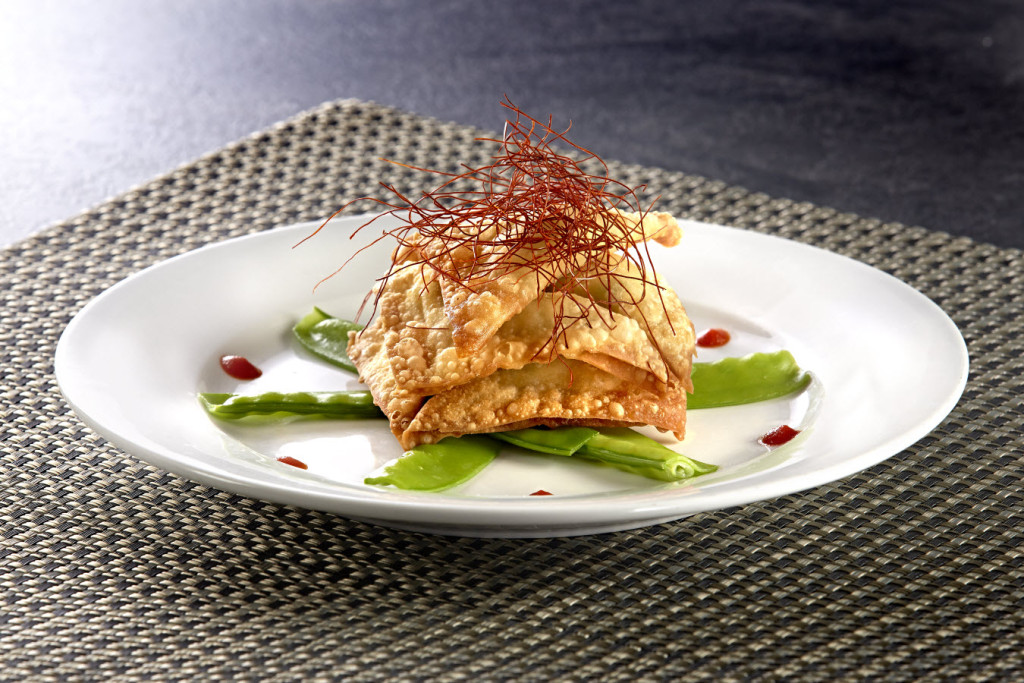 If you really want to impress your dinner date, work in a few of these sushi facts into your conversation:
technically the word

sushi

refers only to the rice and not the fish
the FDA stipulates that all sushi must be first frozen, with the exception of tuna
Sushi Chefs sharpen their knives daily
Sushi actually originated from China, not Japan
Japanese sushi chefs spend 5-10 years training, 2 years alone is spent on learning to properly prepare the rice
Sushi is meant to be eaten with your eyes as well, hence the bright colors
Sushi was originally the equivalent to fast food in price, convenience and quickness
Puffer Fish is the most dangerous sashimi because it contains a lethal amount of poison in its glands and organs
Maki can be rolled with seaweed, soy paper, cucumber, or egg
The correct way to eat sushi is with your fingers, chopsticks are only correct when eating sashimi
Now that you understand the basics of sushi, how about a little Sake 101?
Sake is something you'll almost always find on the cocktail menus at Sushi restaurants, including RA.  It's an alcoholic beverage made from fermented rice, and is sometimes referred to as rice wine.  It can be served hot, cold, or at room temperature and is a component to some of RA Sushi Orlando's cocktails, strawberry saketini.
The SMV number is a measurement of how sweet or dry a sake is, with negative numbers being sweeter and positive numbers being more dry.
With this simple sushi guide for beginners, you can now feel confident walking into any sushi restaurant like RA Sushi and ordering off the menu like a well-seasoned sushi diner.  The best tip of all, though, is to simply kick back and enjoy the experience of trying out some wonderful new dishes and delicacies you're sure to love!