Recently, we chatted about superhero inspired crayon disc crafts and now it's time to take things up a notch with Superhero Scribblers crayon craft and template …. because presentation, after all, is everything.  You have to package the superhero discs well if you want truly superhero-iffic power crayon gifts to give!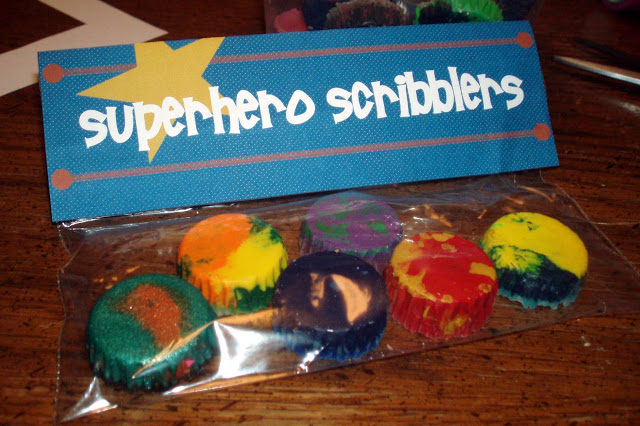 Superhero scribblers (aka crayon discs inspired by superheroes) make a fab gift idea for the holidays (seriously, what superhero fan wouldn't want to find these in their Easter basket or Christmas stocking?)  They also make for great party favors or treat bags for school.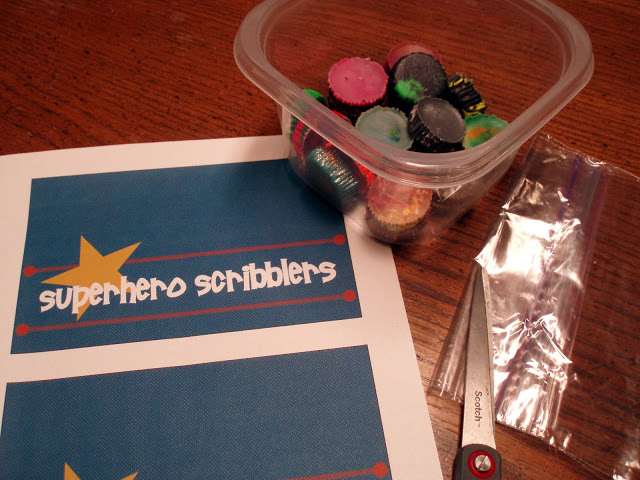 Putting it together is uber simple.  Grab a sandwich bag (I prefer the mini snack bag variety,) some double-sided tape and print off a copy of the template below.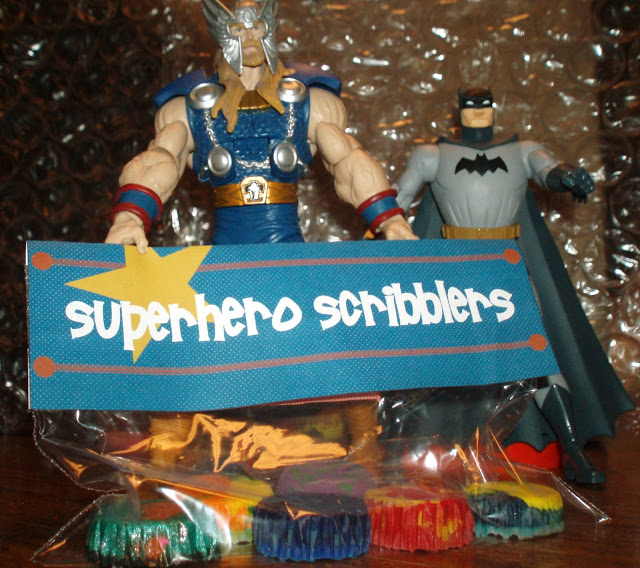 Cut out the template (it's already sized for a standard snack bag,) add crayon discs to the bag, then fold the template paper in half and secure to the top of the bag with double-sided tape.  Easy-peasy and fit for delivery to your favorite super!
Superhero Scribblers by barb_webb_1