Shoes are a funny thing. They can either make your day or entirely ruin it. Anyone who's worn a pair of heels for too long can relate. Now that most of us are getting Spring fever, fashion and shoes are even more so on our minds (is anyone NOT ready to get rid of the bulky boots yet?). I tend to look for the same qualities in shoes of all seasons – cute, functional, and comfortable.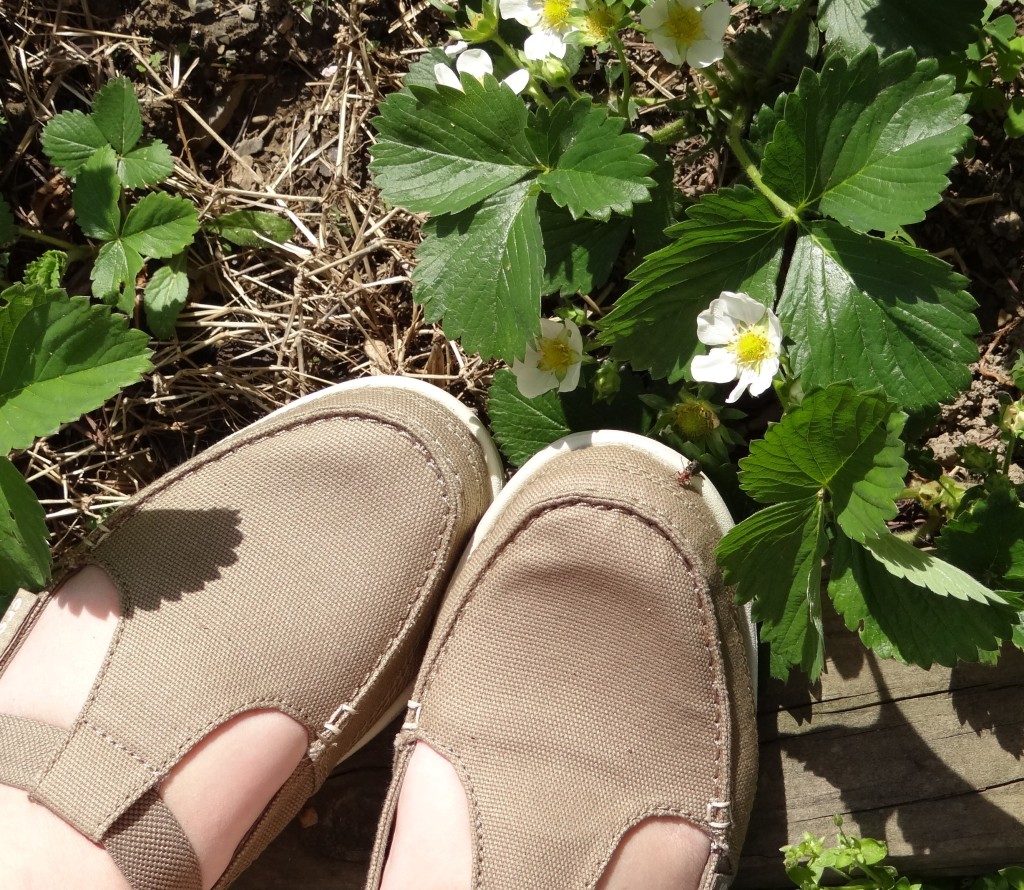 If you've looked at this season's trends, you've probably seen a bunch of pastel colored strappy sandals and heels. If you're like me, just looking at them makes your feet hurt – I know that they're sure to leave me with some nasty blisters at the end of the day. Unless you sit at a desk all day and don't walk on them much, strappy sandals really aren't very functional.  And well, not very helpful when your day is filled with gardening, errands, after-school activities and lot's of walking!
Other types of sandals are really comfortable, and you can get anything from the strappy heeled sandals I mentioned before to gladiator sandals, which aren't nearly as pretty but are certainly more comfortable. I have a couple of different pairs of sandals and I love them. I just don't love them for long periods of time. They're not an everyday kind of shoe for me. I'm pretty active, and wearing sandals to garden or do household chores just isn't an option.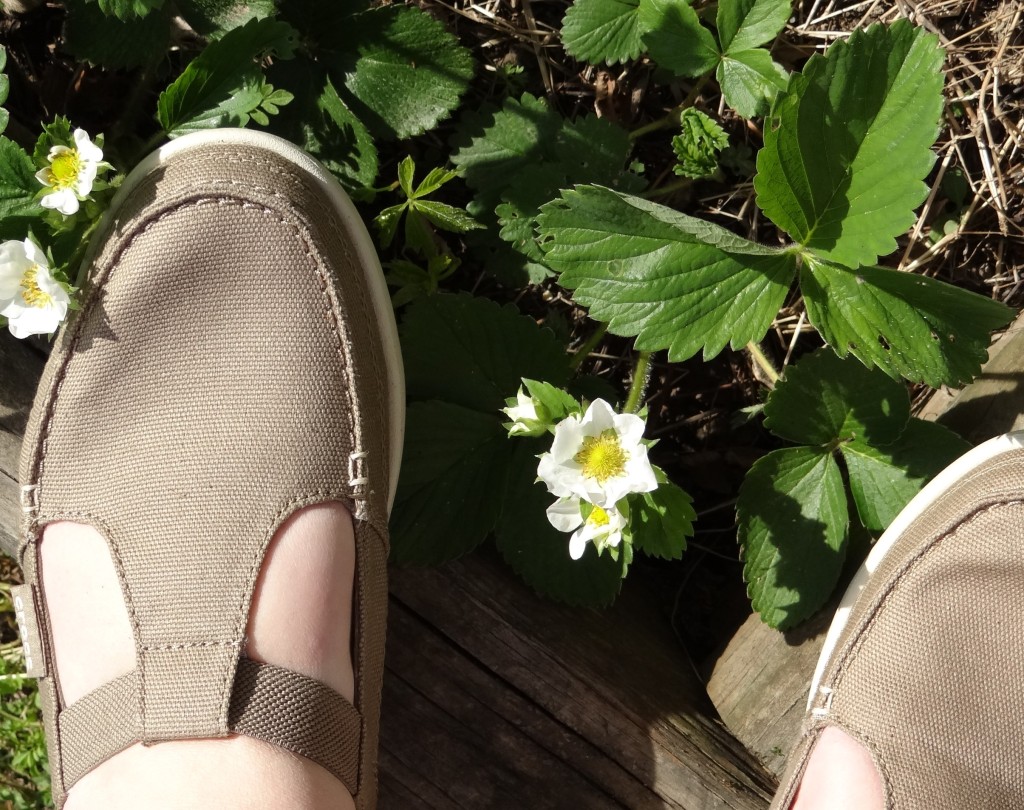 There are a lot of different styles this year that will fit both the comfort and functionality I'm looking for. First things first, sneakers (or tennis shoes, depending on what part of the country you're from), are arguably the most comfortable and functional shoe out there. They come in an array of styles and no matter what your activity level, there is a pair of sneakers for you. They don't really go well with sundresses though, and some sneakers are pretty heavy.
With that in mind, let me show you my CROCS. I'll admit, when they first came out way back, I really didn't love the style. I had friends that swore by them, so I tried on a pair at their suggestion, and I fell in love with the comfort level. Since then, the designers have opened up a whole new world of style and comfort and now my CROCS fill all of my needs for cute, functional, and comfortable. I'm not sure what I ever did without them!
Thanks to the generous folks at CROCS who sent along a few samples to test out, I discovered a new favorite pair to love this season: CROCS Womens' Walu Mule.  This style offers slip-on convenience, all day comfort and will easily transition from Spring to Summer fashion.  The lovely tailored design easily pairs with shorts, jeans, and sun dresses but would easily work with casual business outfits, too.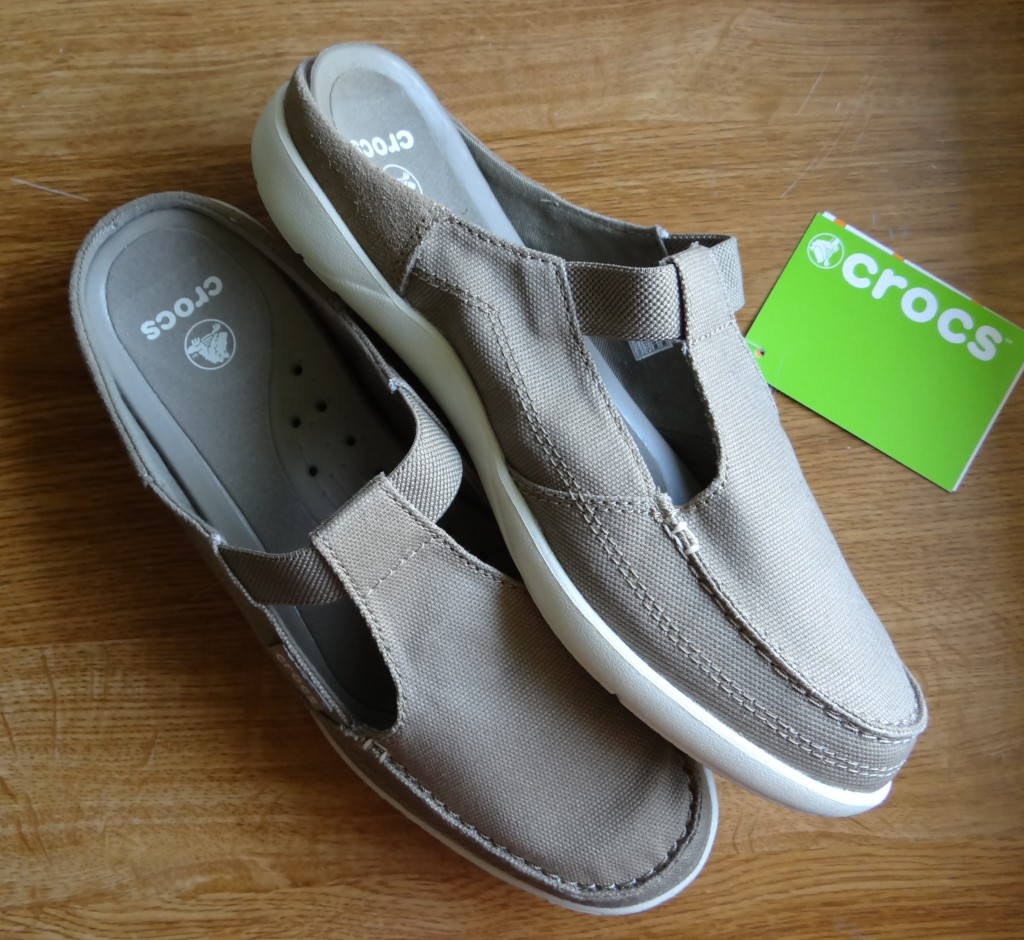 Every time I slip on a pair of CROCS, my feet honestly feel like dancing!
Apparently, my son does, too as I had the darnedest time capturing a photo where he wasn't in motion wearing the CROCS Mens' Walu Express Loafer.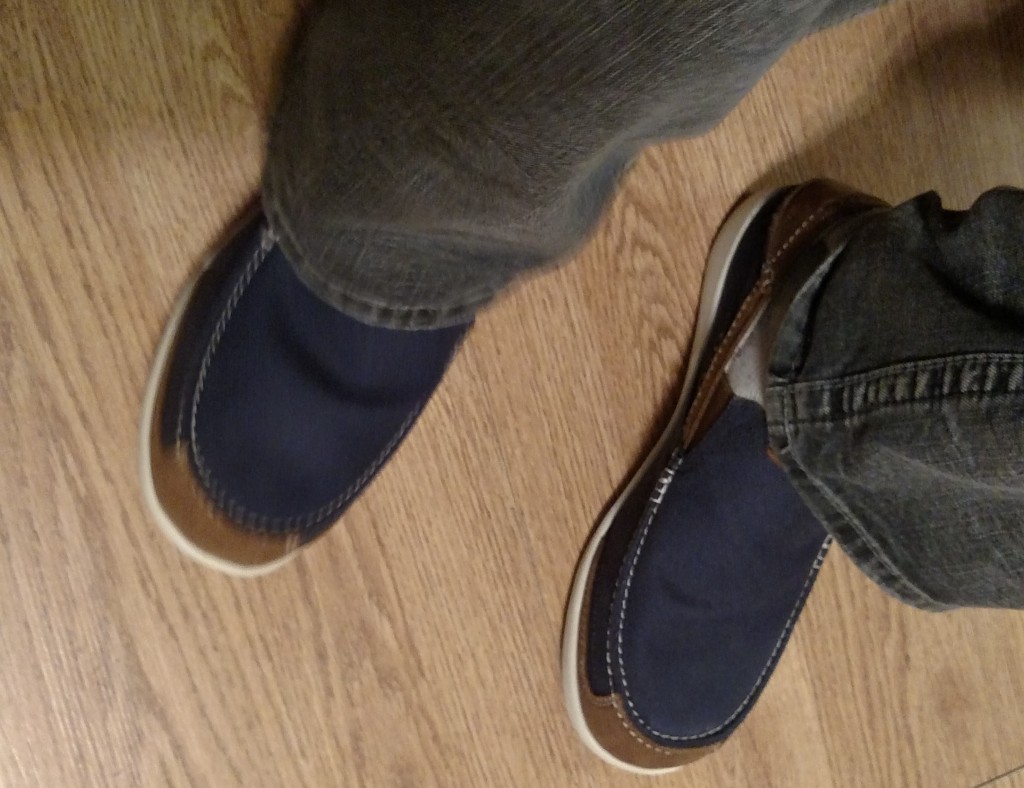 I love the detail on this style and he loves… well, the style! The loafers go great with his jeans and transition perfectly to summer wear, too, paired with cargo shorts.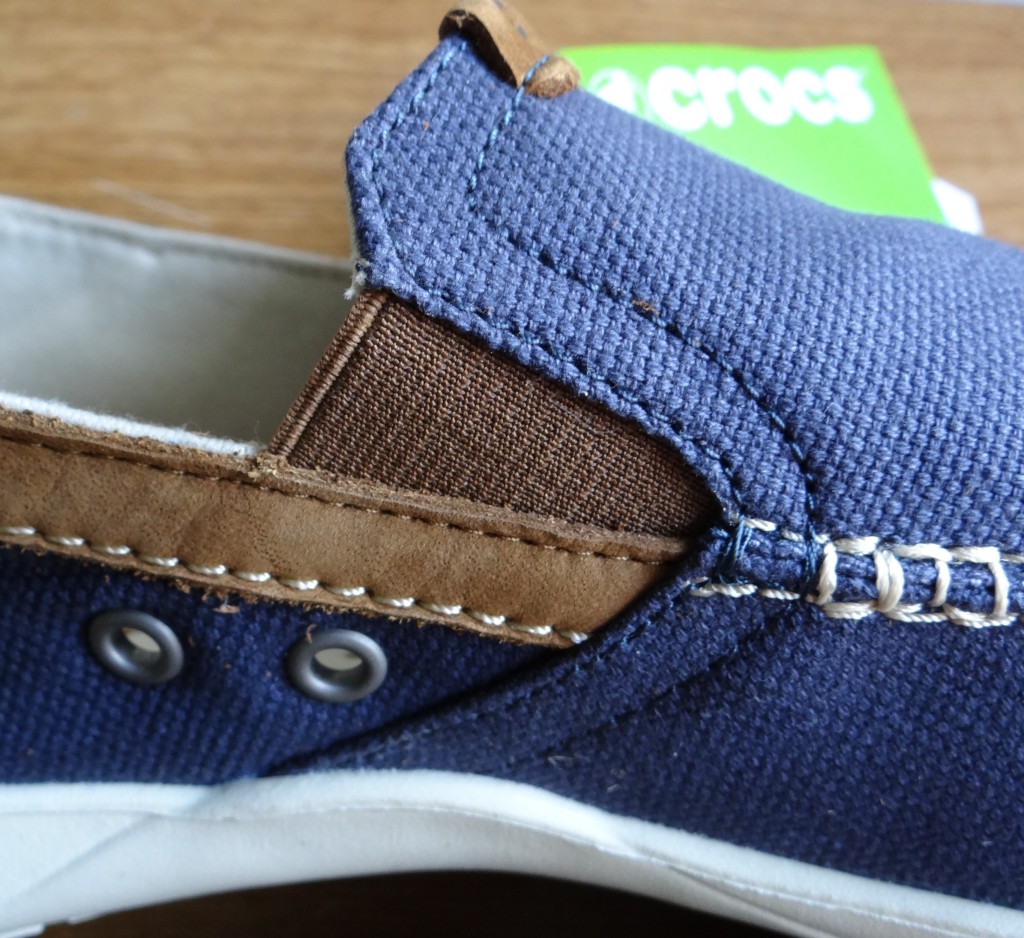 When's the last time a pair of shoes made you this happy?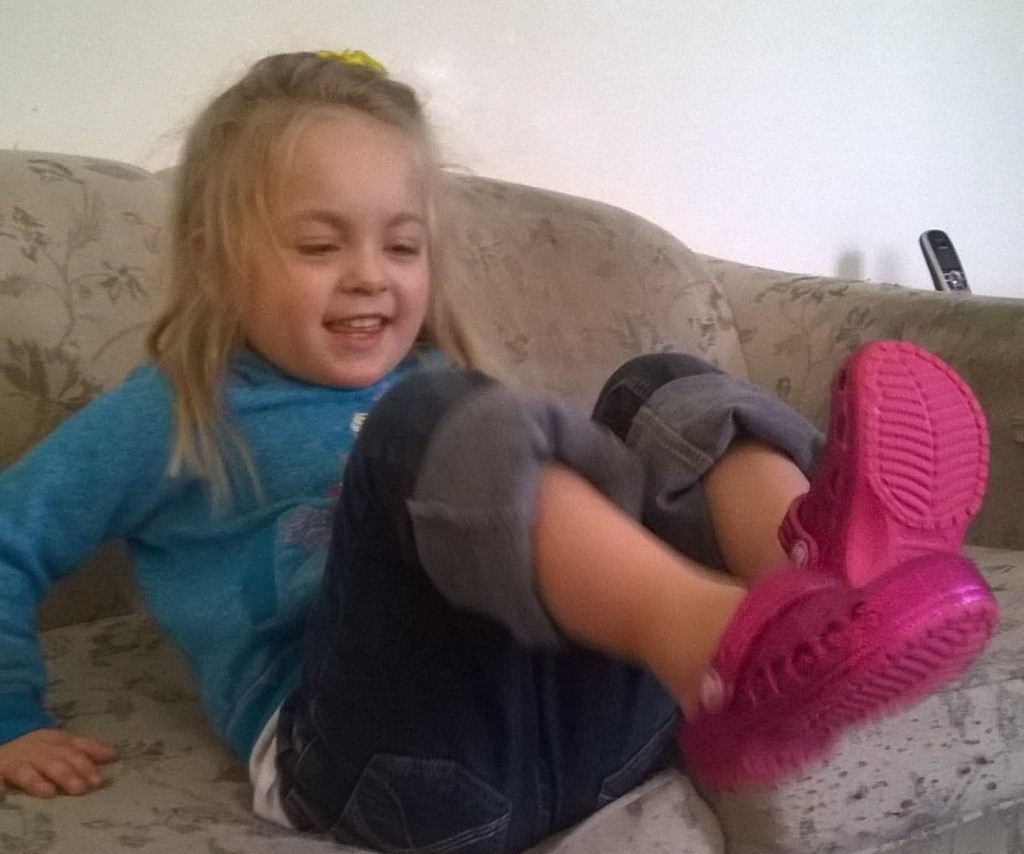 We can't take our eyes off our adorable grand daughter, but she is enchanted with her new CROCS Girls' Baya Hi Glitter Clog.
They make me smile, too, just to look at but her enjoyment really brightens our day!  She loves wearing them and calls them her "pretty princess" shoes.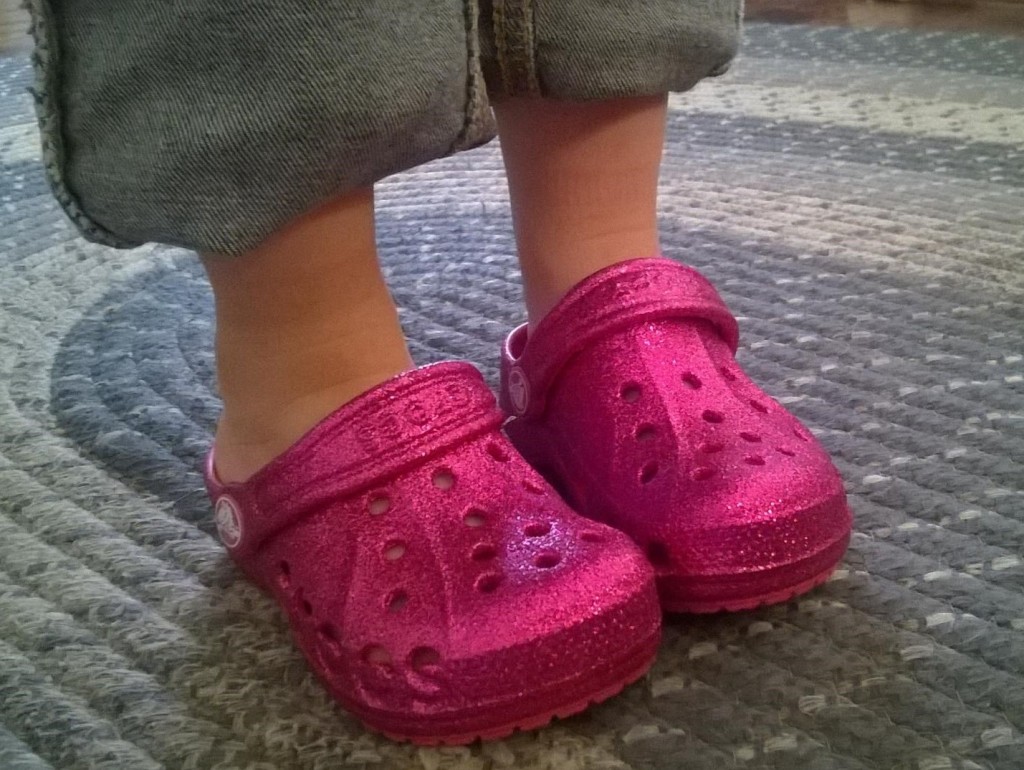 Her mom and I appreciate that while they are high glitter, they don't shed any glitter residue.  They just keep her comfortable and happy throughout the day!
Want to learn more? Check out all the new Spring and Summer CROCS styles at http://www.crocs.com/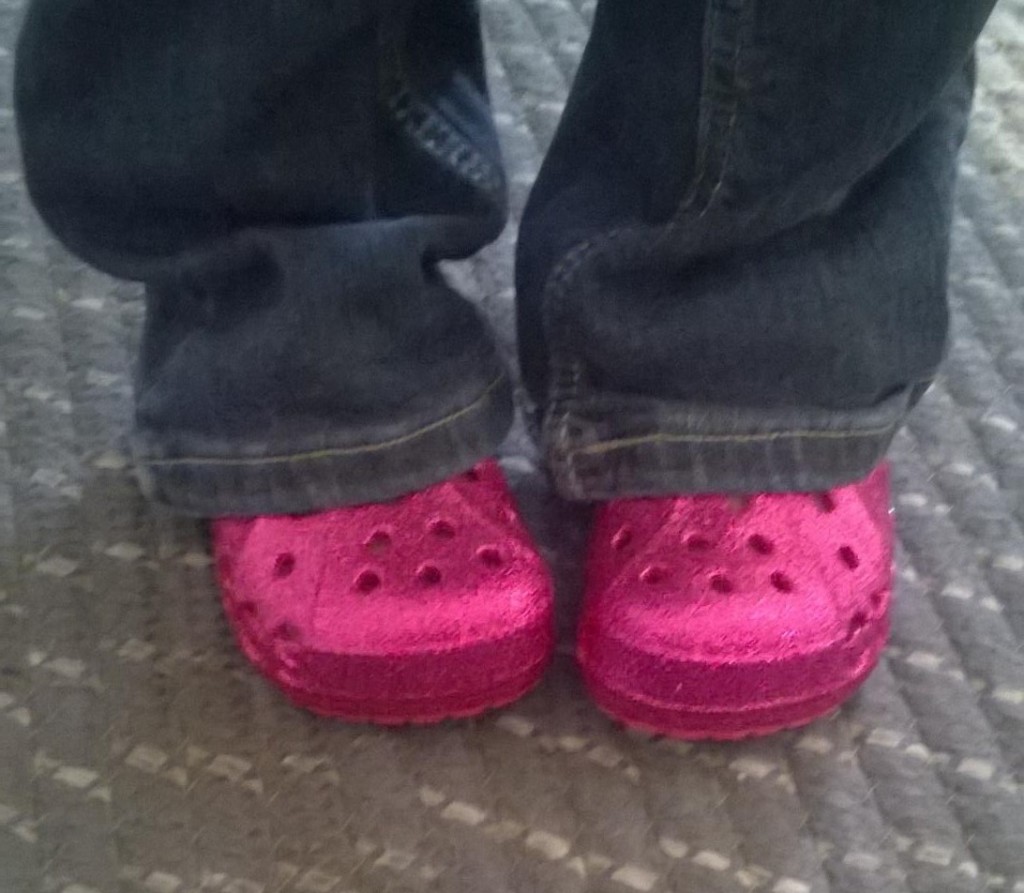 Do you have a go-to pair of Spring shoes? Do you shop more for comfort or for style?