PADDINGTON is coming to DVD and Blu-ray Combo Pack on April 28, 2015! Featuring an All-Star Cast such as Hugh Bonneville, Sally Hawkins and Nicole Kidman this movie is tons of bear-riffic fun for the whole family.  We all enjoyed watching it on the big screen (even my teen,) and know it's a keeper for our movie shelf.  To help celebrate this release, thanks to our friends at Anchor Bay Entertainment we have some fun activity sheets and a beary exciting clip for you.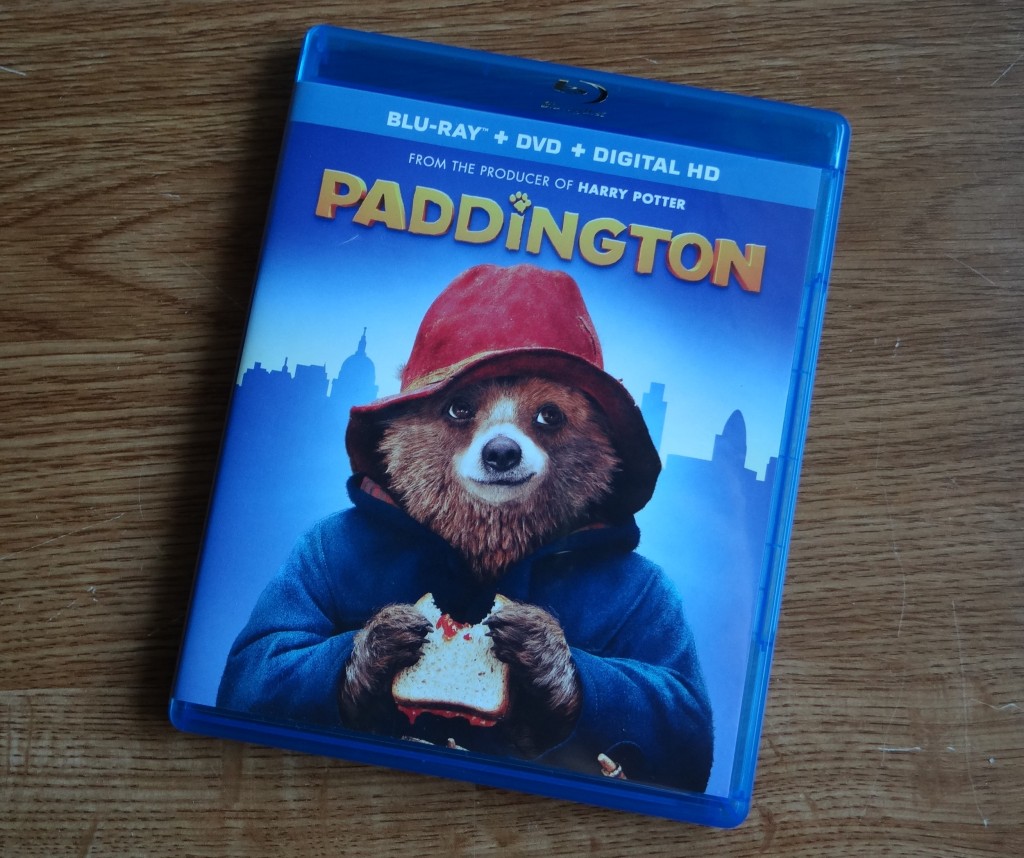 My first memories of Paddington Bear are from Michael Bond's 1958 book, "A Bear Called Paddington."  I received a special edition of the book when I was little for my birthday and instantly fell in love with this marmalade-loving little guy!  It's so fun to watch Paddington come to life on the big screen in a truly magical film adventure.  The story is engaging and full of heart, just what you would expect from the bear who is simply in search of a family and a place to call home.
Now,  Anchor Bay Entertainment and TWC-Dimension are releasing the critically acclaimed, heart-warming family film PADDINGTON on Blu-ray, DVD and On Demand April 28, 2015. (PADDINGTON is already available for early digital download.)  From writer-director Paul King and producer David Heyman, the film features a stellar cast with Emmy® nominee Hugh Bonneville (TV's "Downton Abbey"), Oscar® nominee Sally Hawkins (Blue Jasmine), Oscar nominee Julie Walters (Billy Elliot, Educating Rita), Oscar winner Jim Broadbent (Iris), Peter Capaldi (TV's "Doctor Who," "The Musketeers") with Oscar winner Nicole Kidman (The Hours), and Ben Whishaw (Skyfall) as the voice of Paddington.
Take a look at the special clip below, print off some fun activity sheets for the kids and get your copy of the film for a beary-good PADDINGTON Movie Night !
PADDINGTON tells the story of the comic misadventures of a young Peruvian bear who travels to London in search of a home. Finding himself lost and alone, he begins to realize that city life is not all he had imagined until he meets the kindly Brown family (Bonneville and Hawkins) who take him home after reading the label around his neck. It looks as though his luck has changed until this rare talking bear catches the eye of Millicent (Nicole Kidman), a museum taxidermist.