Encouraging our children to have an active role in dog care has so many great benefits.  This discussion is part of a #ProPlanPet shop compensated by Collective Bias, Inc. and its advertiser. This is my story with my experience and opinions.  #CollectiveBias
All of our farm pets are family and equally loved and cared for, but I've often found that each family member generally has a favorite and for my youngest son, it's our youngest Great Pyrenees, Snowflake.  These two are great buddies, constantly sitting down for a chat, hiking up our hills or just simply hanging around in the yard.  Watching my son interact with Snowflake is truly a joy – I can imagine the secrets and tales those two exchange!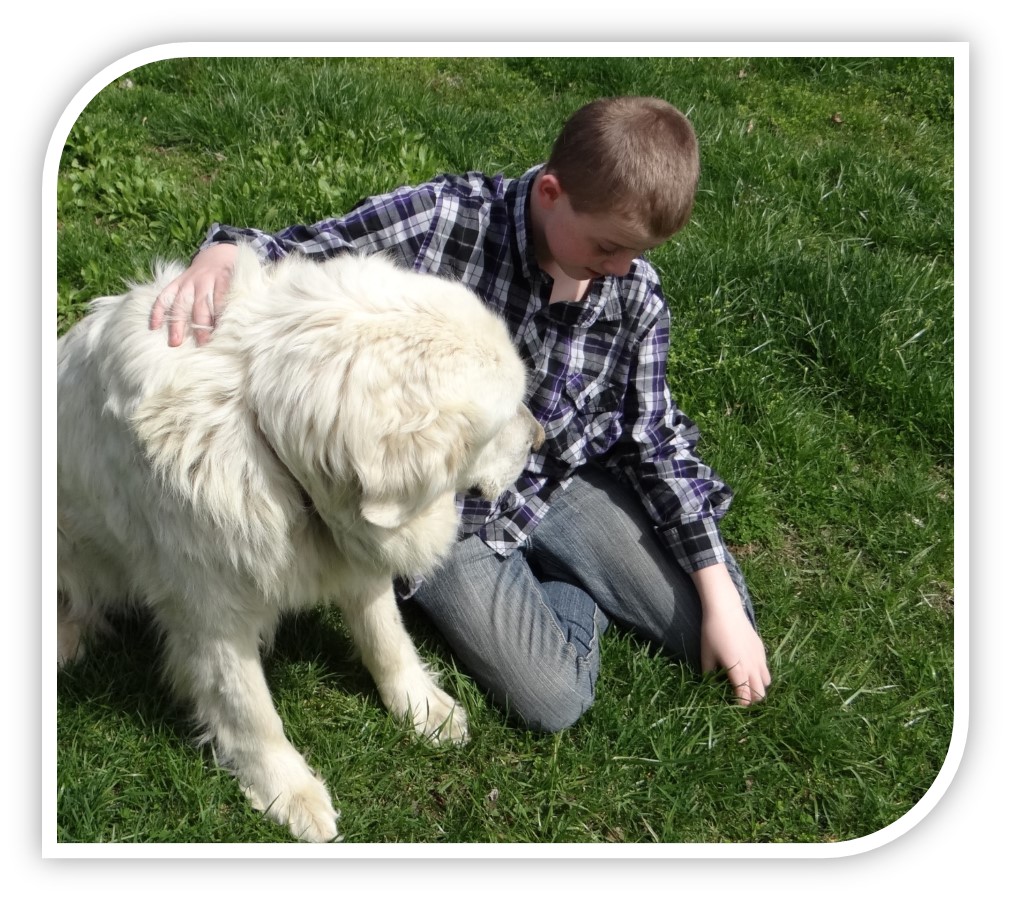 Despite this constant camaraderie, other than feeding her the occasional treat, I realized my child wasn't very involved in Snowflake's daily care.  I'm guessing many moms can relate to the scenario that happens around our farm – everyone wants and dotes on our animals, but it's mom who makes the major decisions and takes care of the daily chores!  Not that I mind, actually, but I also know it's beneficial to have my children more involved with caring for our pets.
Learning about and caring for pets:
encourages your child to understand the importance of responsibility to others
strengthens the bond between pet and owner
offers valuable life lessons about health
sets children up to be respectful pet owners in the future
and generally helps mom out! (But do keep in mind, it's important to oversee the pet's care and all activities.)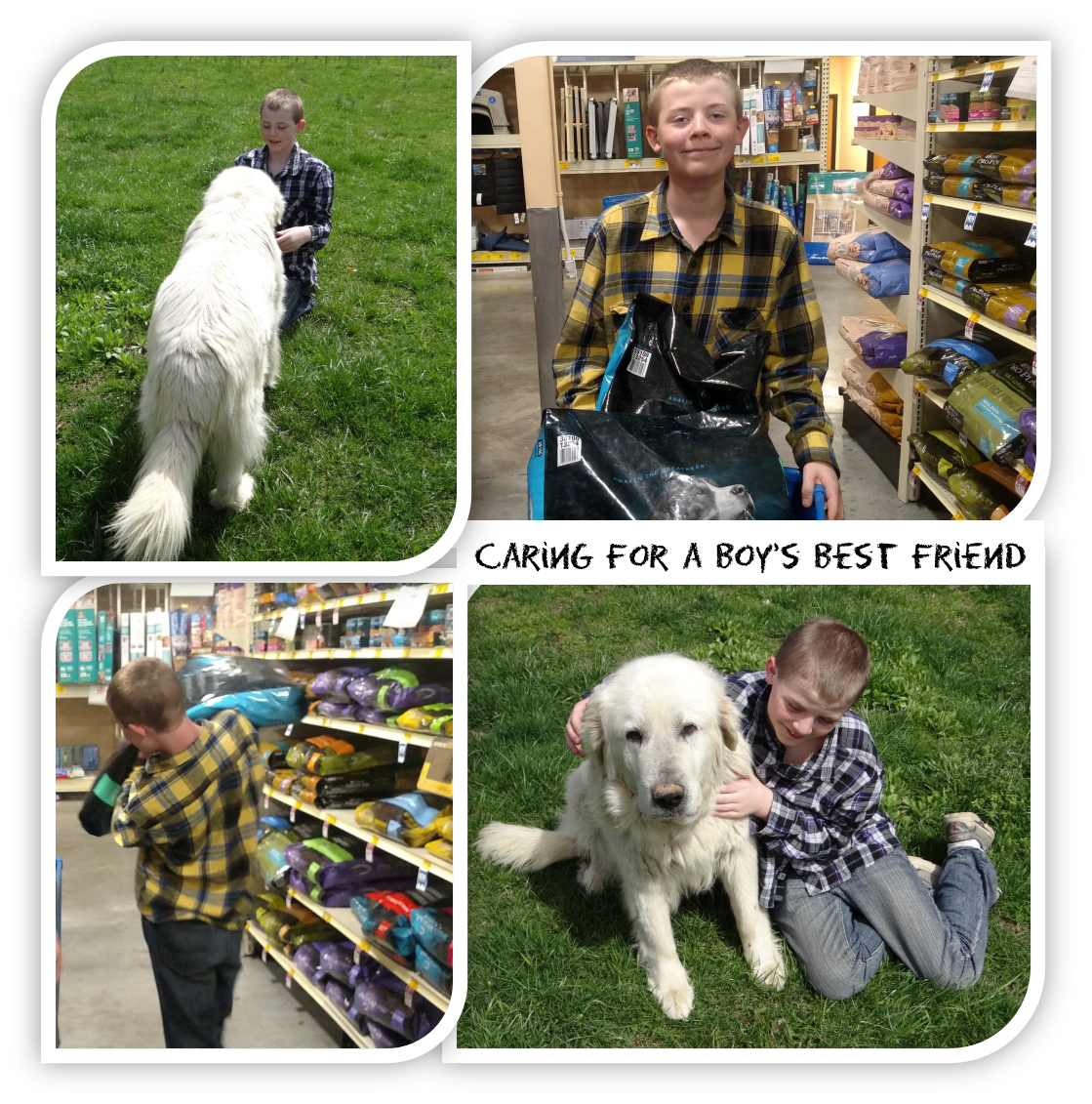 I decided a great place to begin involving my son in daily dog care activities was to have him help out with food selection and feeding time.  As a preteen, he's more-than-ready to take on this daily chore and to understand the importance of and help select the best nutrition for his best pal.  To help with this "pet education session," the best and most beneficial classroom in our area would be PetSmart.  Off we went to explore!  We shop PetSmart regularly, but this time the trip was special.  I could see the sense of pride beaming in my son's eyes and his curiosity was contagious.  We headed for the Purina aisle and scoured the selections in search of the best Purina® Pro Plan® formula for Snowflake.
We totally lucked out during our PetSmart shopping trip as a Purina representative was on-hand helping customers in the aisle.  (One of the reasons I truly love PetSmart, the employees and special representatives are always available to help and always so pleasant and knowledgeable!)  My son and I asked about the differences in the Purina® Pro Plan® formulas and blends and found out oodles of information such as Purina® Pro Plan® is designed to be nutrition that performs.  The dry dog food has real meat as the #1 ingredient and each ingredient is selected intentionally for a specific purpose to promote optimum health for various sizes, breeds and needs of dogs.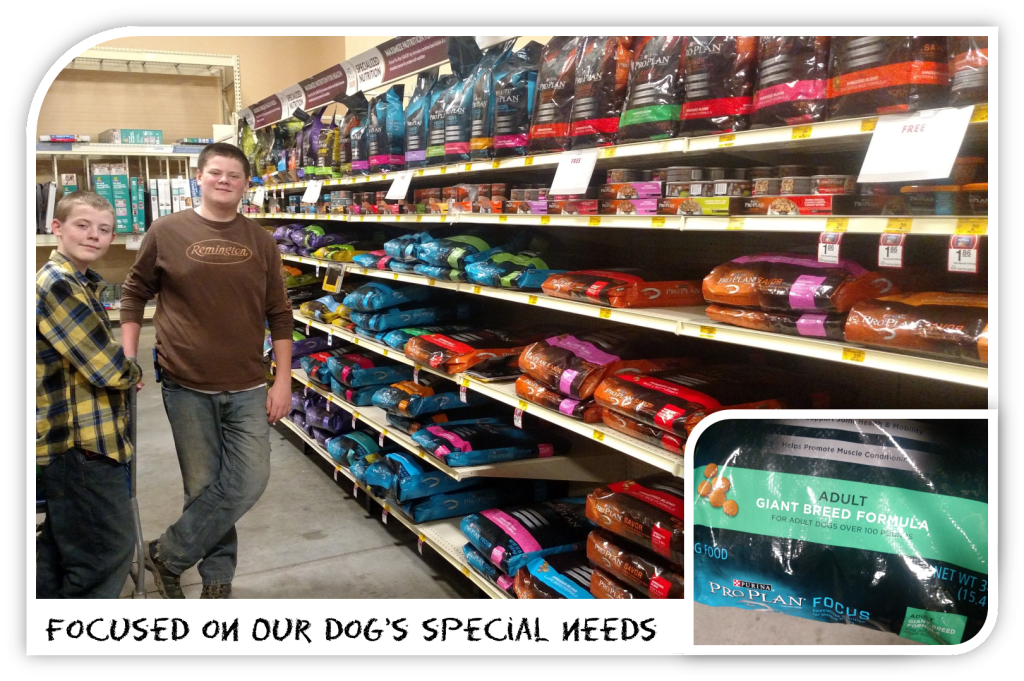 My son was the one who spotted the Purina® Pro Plan® Focus Giant Breed Formula for adult dogs over 100 pounds.  We were thrilled by this discovery as we've purchased large breed formulas in the past, we'd never seen one that catered specifically to giant breeds like our Great Pyrenees Snowflake (who happens to weigh in at 110!) After evaluating the attributes such as chicken as the #1 ingredient and natural sources of glucosamine and EPA, I knew this was totally the formula for our dog.
It was also a highly teachable moment as my son had no idea what glucosamine was and why it may be important for a giant breed dog food to contain sources of glucosamine.  We chatted for awhile about how giant breed dogs tend to deal with joint functionality and mobility issues, particularly as they begin to age a bit. My son decided then and there that his vote was for the Purina® Pro Plan® Focus Giant Breed Formula and I whole-heartedly agreed!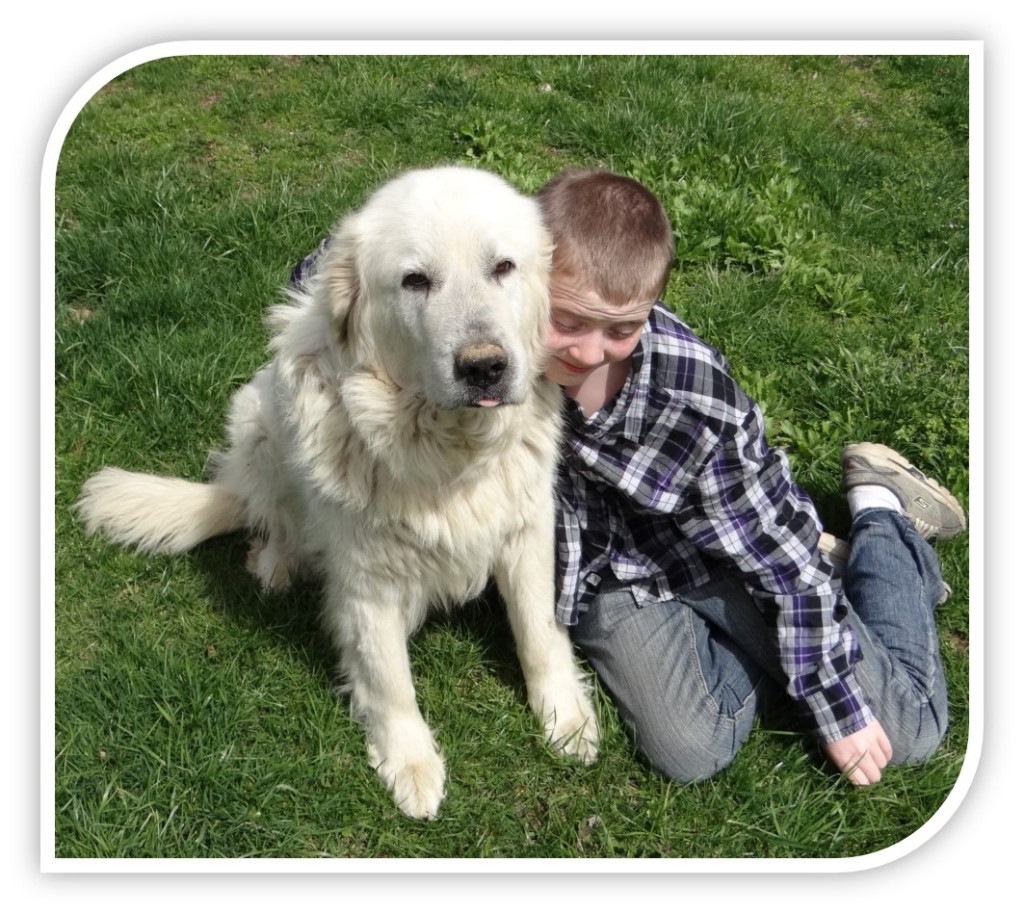 From that point forward, there wasn't one ounce of coaxing to have him help with feeding Snowflake each day.  The fact that he had a say in what food would be in her bowl and felt confident that she was getting quality food made feeding time more a treat than a chore.  Of course as an active preteen, he's not always available to help out when it's feeding time, but he always checks her bowl when he gets home and often asks to make sure that we took care of it.  Lesson of empathy and responsibility like that certainly cannot be bought, and they sure do feel priceless!
My next goal is to get him involved more with grooming, but for now, I think the best beneficial activity is to simply let him take care of the most important part of dog ownership:  showering her with daily doses of affection!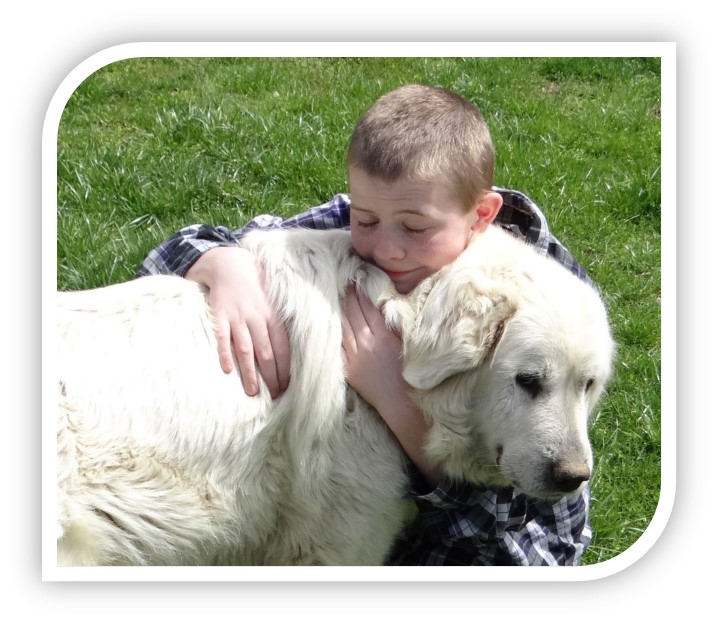 HOT TIP: Visit the Purina® Pro Plan® MyPLAN website to get your dog's MyPLAN recommendation and a rebate offer for a free bag of Purina® Pro Plan® Dry Dog Food (4-6lbs, up to $18.99.) Good only in U.S.A. A.P.O's, F.P.O's. Void where taxed, prohibited, restricted. Allow 6-8 weeks for shipment. LIMIT ONE REQUEST PER INDIVIDUAL, ADDRESS, or EMAIL ADDRESS. Offer expires 04/30/2015. See full terms.
Are your children actively involved with dog care in your home? What are some of your best tips for encouraging their involvement?