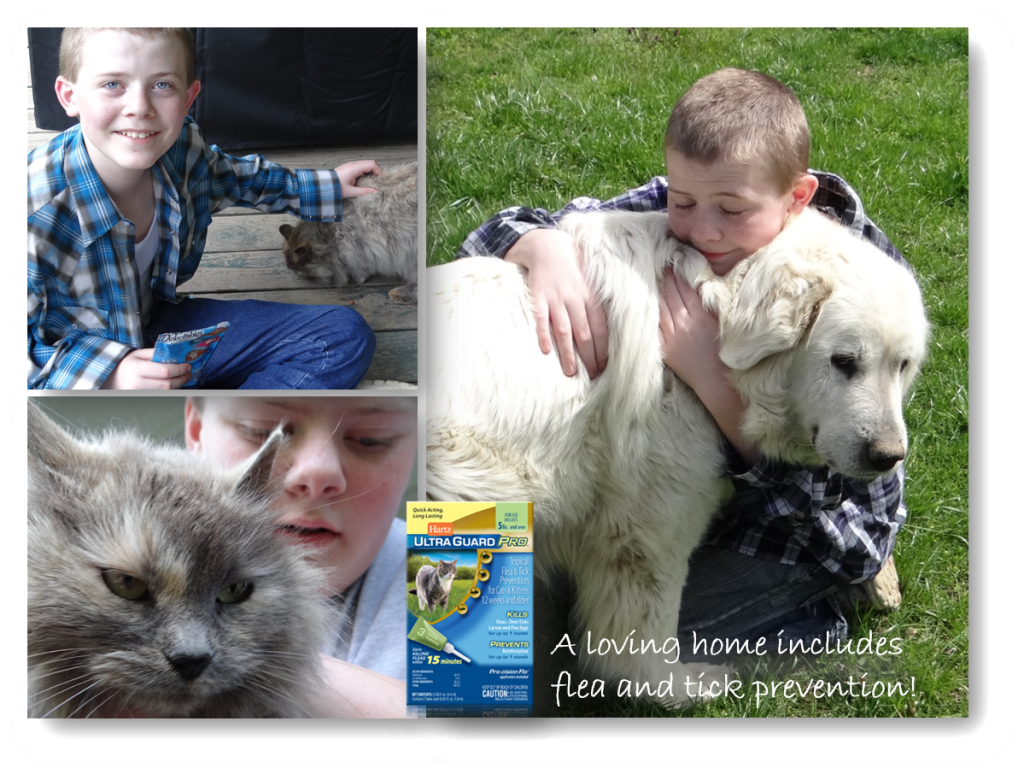 Spring is a time of year I always look forward to.  As the earth springs to life and new baby animals arrive on the farm, it's always a joyful time of rich renewal!
I have to admit, though, despite how beneficial they are to our ecosystem, I'm not a huge fan of way Spring ushers in a brand new set of pests to wreak havoc with my garden and pets.  I particularly feel for our family pets as they are quite defenseless against the fleas and ticks that invade their happy home space.
According to the Animal Health Institute flea bites and tick bites do much more than irritate our pet's skin. Flea bites can lead to pet anemia and tick bites are capable of transmitting life-threatening infections like Lyme disease. While managing fleas and ticks something we should do year-round, Spring is a great time to focus on flea and tick prevention for dogs and cats to keep our animals (and ourselves) safe from these troublesome pests!
Flea and tick prevention and control begins first with stopping infestations before they start.  Protecting your home and your pet are both key as the environment can house just as many pests as your pet.  For this reason, I'm truly thankful to Hartz for sending over sample products to help support this important conversation.  For our home, we've relied on Hartz products to help keep our dogs, cats and family safe from these unwelcome intruders.  With over 55 years of experience in providing products for flea and tick prevention and control for cats and dogs, I trust that Hartz has the expertise and products to effectively protect us.
My new favorite in the Hartz product lineup is the Hartz UltraGuard Pro Flea & Tick drops for cats and dogs.  With it's Pro-cision Flo™ applicator, the drops are easy to quickly apply directly to our cat or dog's skin, even our Great Pyreneess who have super-thick hair to get through.  It dries fast, making it a pleasant experience for our animals and us (no having to hold the pet in place for a lengthy time.)  This monthly treatment kills fleas, deer ticks and mosquitoes, too, to keep your pet pest free and healthy.  It also wipes out flea eggs and larvae to prevent and re-infestation (for 30 days.)
Tip: Offer your dog or cat a special treat while you are applying Hartz UltraGuard Pro Flea & Tick drops or placing a Hartz UltraGuard Collar on.  It will help distract your pet and train them to see the process as a friendly and enjoyable.
Products like the Hartz UltraGuard Collars for dogs and cats and the Hartz UltraGuard Shampoos also offer a great line of defense in combating flea and tick problems.  Plus the deep conditioning formulas help keep our dogs' coats nourished, soft and manageable.
In the home, products like Hartz UltraGuard Carpet Powder and Hartz UltraGuard Sprays help keep fleas and ticks from finding safe harbor in carpets or furniture while they await a live host.  If you've ever had fleas in your home, you know no carpet is safe from those pests and even if you are using a flea collar or drops with your pets, the fleas will lie in wait for their next opportunity to attack, which could wind up being an assault on you!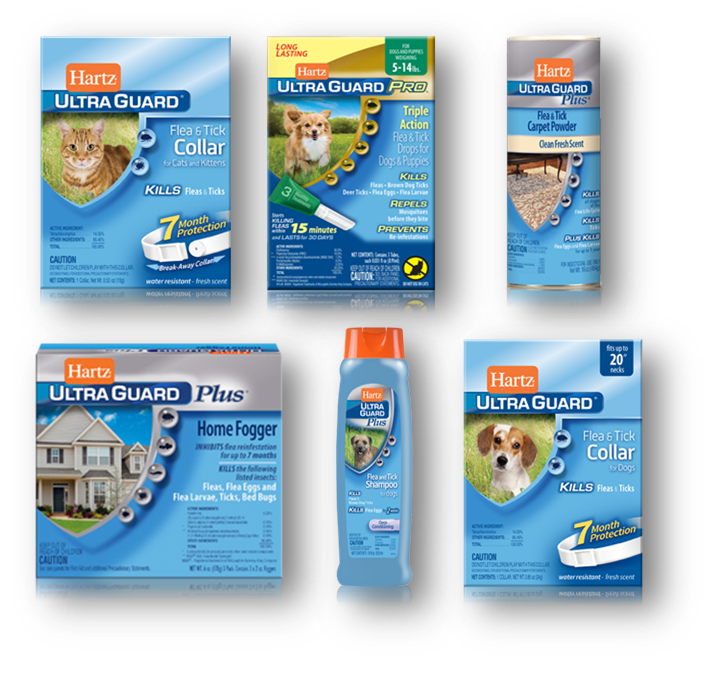 Once you've established a flea and tick prevention routine, the next step is to maintain it.  Consistency in treatments will keep your home and pets under control and free from fleas and ticks.  It's easy to get comfortable, especially if you've done a great job with prevention and fleas and ticks are nowhere to be found.  But don't let the absence of fleas and ticks fool you, they can both move in quickly.  To update the old adage – an ounce of flea and tick prevention is worth it when you have a happy, healthy, pest-free home!
Do you have a flea and tick prevention routine established?  What products help keep your pets safe from fleas and ticks?