It's hard to imagine but it's true. Another school year will be over before we know it! Today's craft is a cute and simple way to show that special teacher (or teachers) in your child's life your appreciation for all they do for our kids!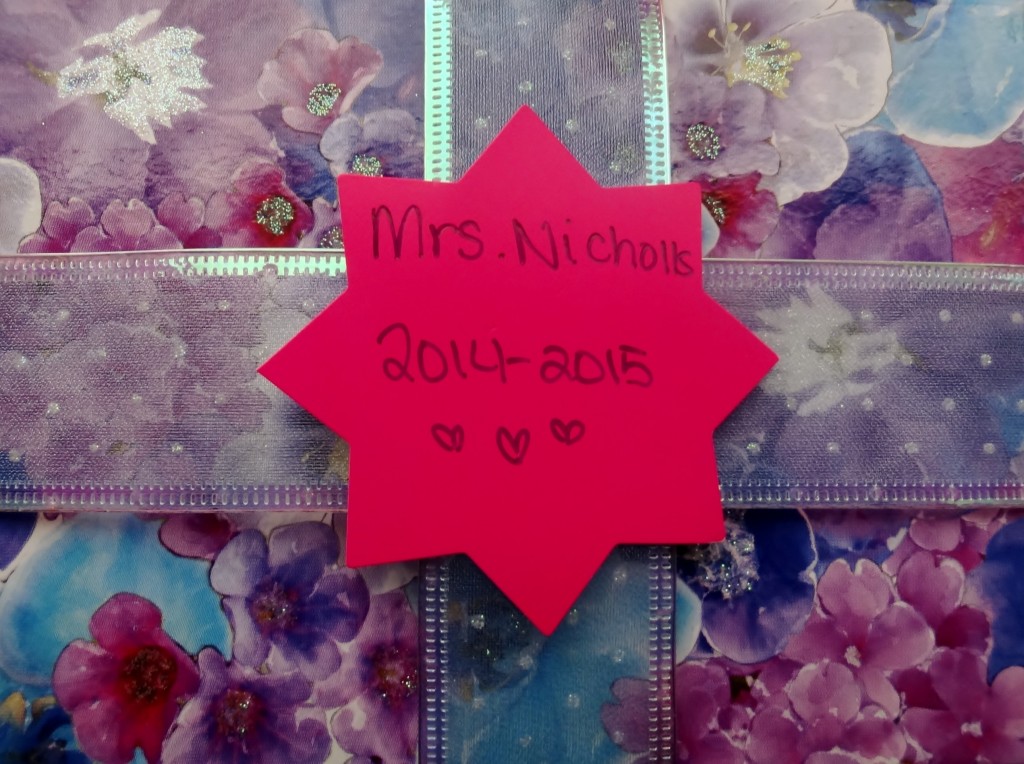 You can find everything you need by visiting your local Dollar Tree store. If you don't have a store near you, don't fret- just shop online with them! I was doing just that when I found the cute blue ribbon I used in today's craft. I would have never thought to look in the baby shower department in the store!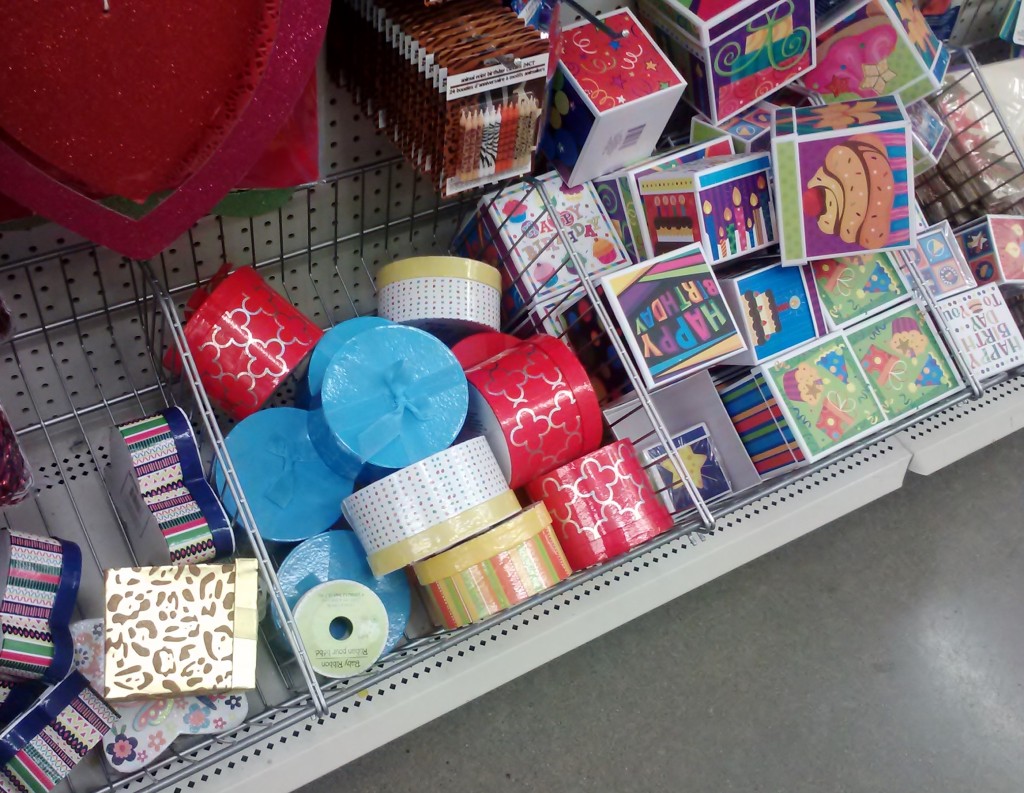 Here's the supplies you'll need. As with all craft projects, double-check your craft supplies before shopping. You'll probably have several items on hand.
Supplies: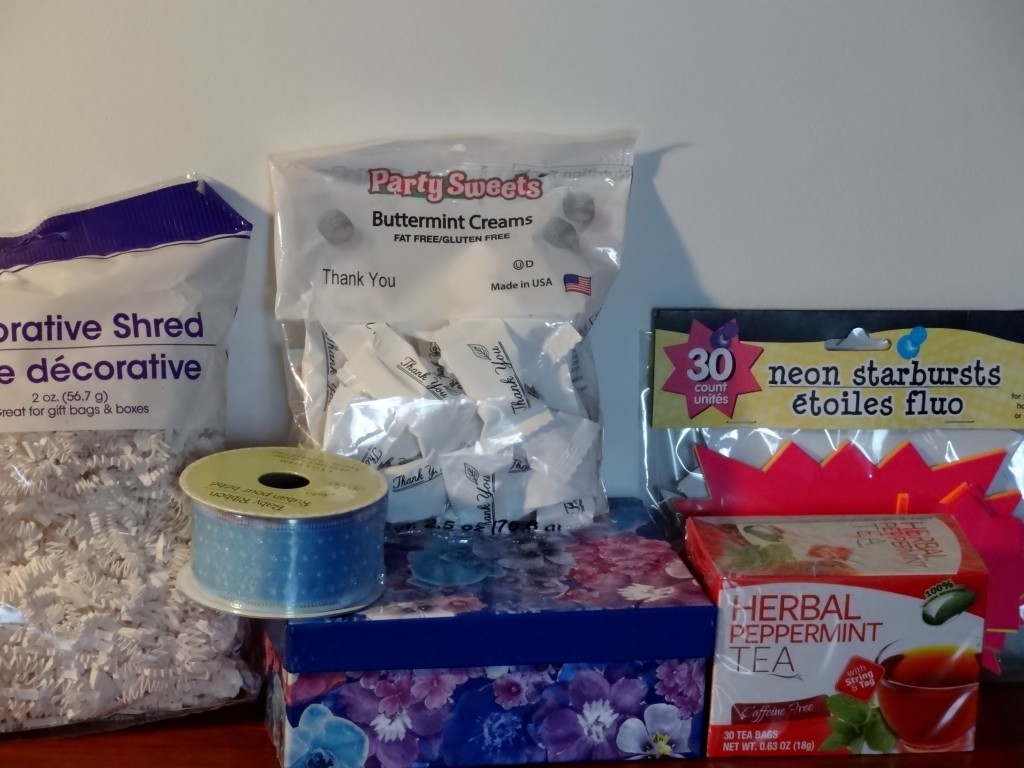 1 decorative gift box
1 spool of ribbon that compliments decorative box
1 bag decorative shredded paper
1 bag Thank you Butter mints
1 box Peppermint Tea
1 package neon starburst card stock
1 permanent marker in color of choice
If possible, take your child with you on this shopping trip. They know their teachers favorite colors and style which will add to the personalized charm of this gift. Double points if you and your child to work on this craft with you!
Directions:
Line the bottom of gift box with a handful or two of the shredded paper.
Line each side of the gift box with 5 Peppermint tea bags
Place 10 Butter mints in the center with Thank you showing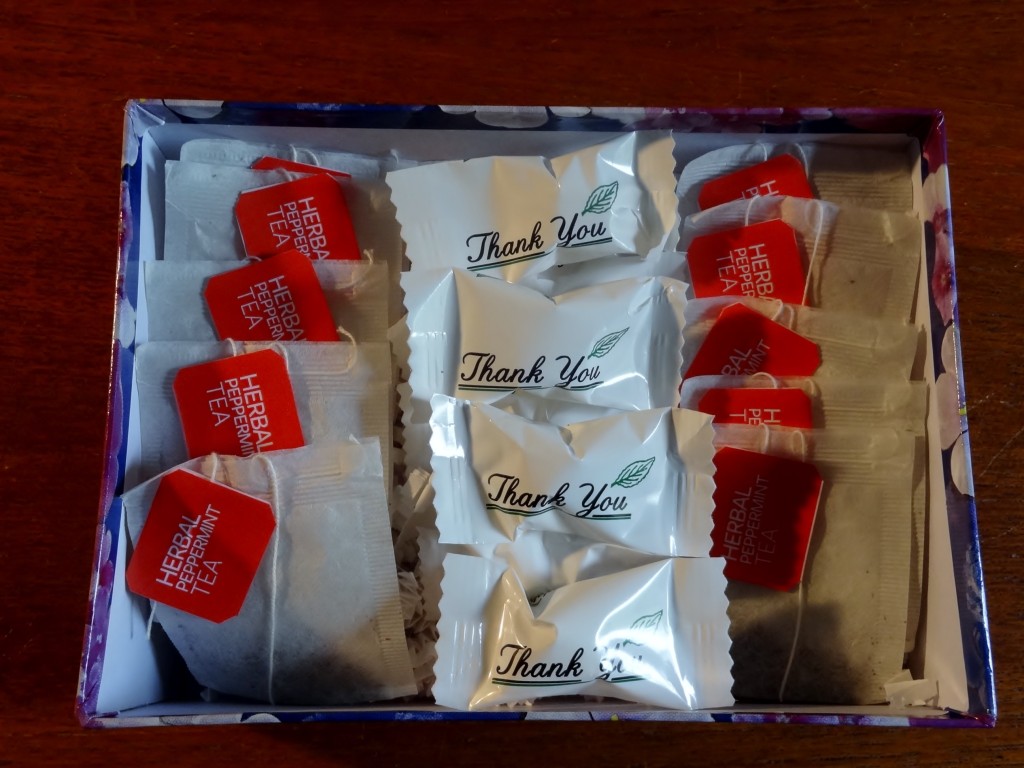 Cut the decorative ribbon needed to go around the gift box
Secure with tape at the bottom of the box – (we chose to stop here, but if you are a crafty bow maker, feel free to make one and secure it to center of gift box.)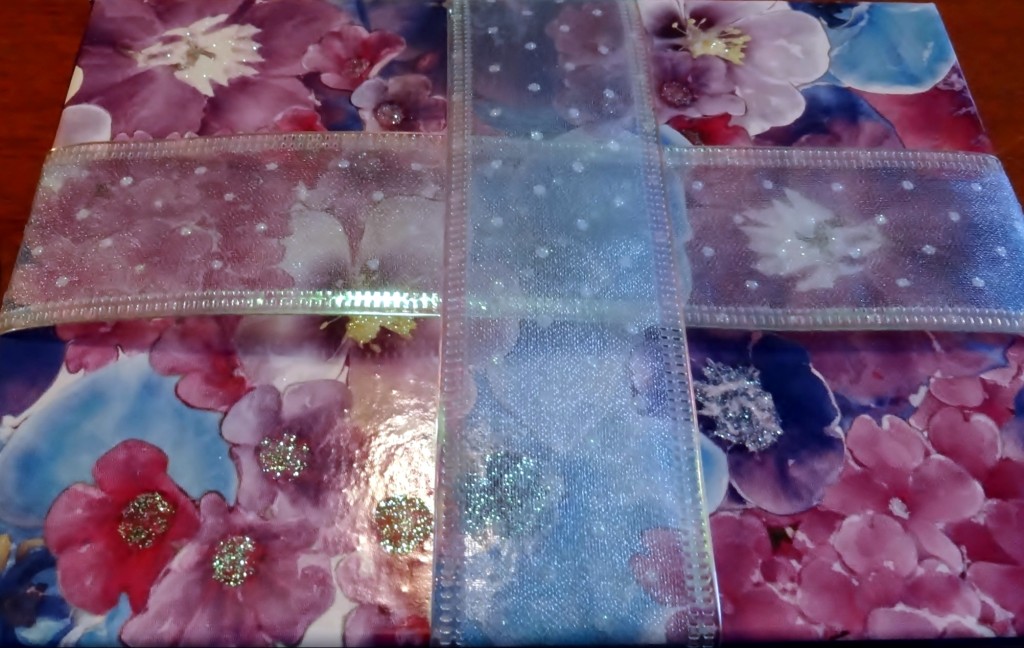 Pick out one large and one small starburst color stock
If your child is old enough, let them write a message to their teacher on the large starburst. We used this phrase to tie in with the tea and mints.
You were Mint to be my teacher because you are Tea-riffic!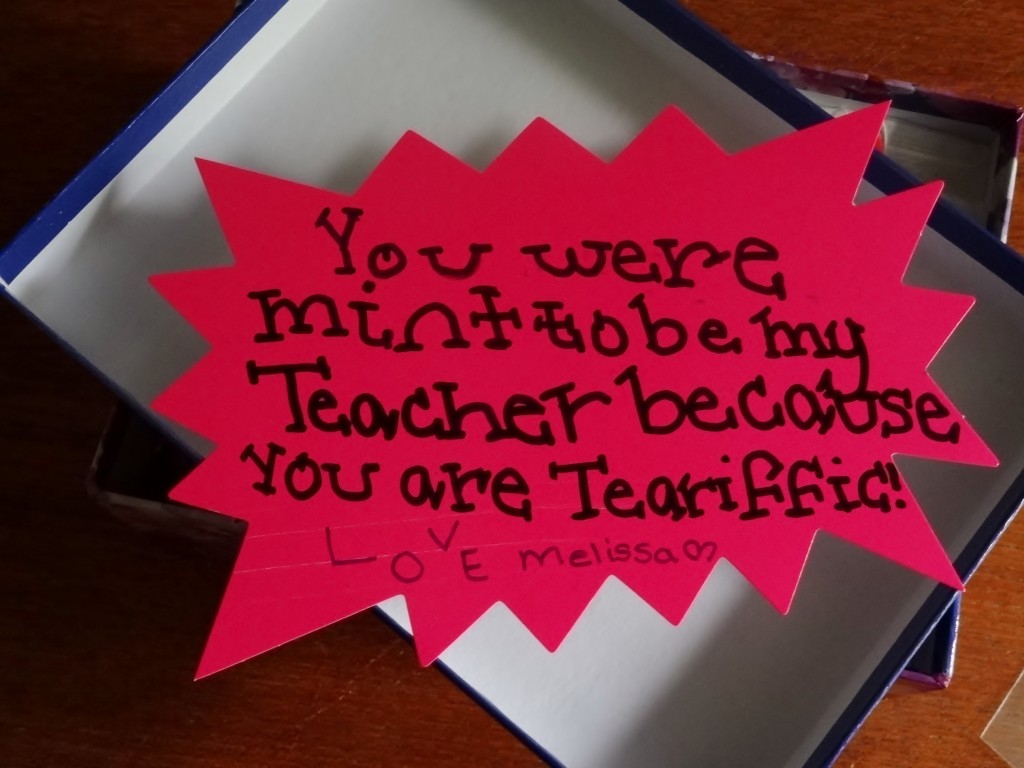 Attach starburst note to the lid of box with tape on the underside of note
Personalize the small starburst note to use as a gift tag and place in the center of the bow on the front of the box
My daughter and I loved working on this teacher appreciation gift together and her teacher was happy to receive it, saying she loved it and was going to share it on Pinterest. That made my daughters day! I'm sure you'll get the same kind of reaction when you show your appreciation to the special teachers in your child's life.