For many years I struggled to find the best gift for my mom.  After all, you get to a certain age and you begin to run out of creative ideas and run-of-the-mill chocolates or flowers just won't do for someone so important to you.  You want to gift your mom something meaningful and something she'll truly enjoy.
When I dug a little deeper and thought of things that my mother would appreciate, the "ah-hah" moment arrived.  One of the great loves my mother and I share is reading and it's also one of the ways we often connect.  Many times we've recommended books to the other to read and so many times, we've come back to these great reads, ruminating on lessons learned or wisdom gleaned from reading them.  What a great gift it would be to give her a book that I found fascinating or enriching, one on which we could connect later sharing our thoughts and notes!
With that sentiment in mind, the editorial team of Rural Mom (Linda Kinsman and I) put together this list of 5 fabulous books for Mother's Day gift giving.  All are titles that spoke to us, enlightened us or enhanced our lives.  We hope you enjoy each of these carefully selected titles to add to your own bookshelf and to share with your mom on Mother's Day!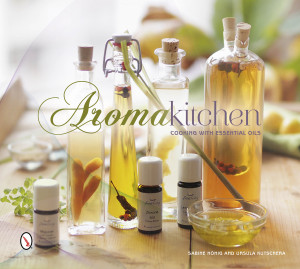 Aroma Kitchen: Cooking With Essential Oils by Sabine Hönig and Ursula Kutschera  www.schifferbooks.com
Did you know the human tongue and palate know only five tastes and our nose complements this rather limited sense. Much of what we think we taste is actually derived from our sense of smell!  The authors in Aroma Kitchen explore how taste and smell work together to complete our eating experience with an innovative approach to cooking, using fresh, local ingredients and scented (food grade) essential oils to nourish your body and your senses!
A great gift for those who are interested in adding more variety and flavor into every-day cooking, who are interested in the benefits of essential oils, or who enjoy learning new and innovative things!  Included are the basics of essential oils, including recipes for creating your own spiced oils, vinegars, butters, salts, syrups, honey, and sugars. Easy-to-follow recipes for warm and cold appetizers, soups, main and side dishes, desserts, and drinks and cocktails will have you cooking with essential oils in no time.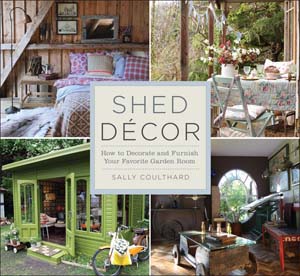 Shed Décor by Sally Coulthard: www.larkcrafts.com
New from home décor and outdoor living writer Sally Coulthard, Shed Décor offers an extensive overview of these small spaces. If you dream of transforming a potting shed, summer house or small garden cottage on your property; Shed Décor offers beautifully illustrated, easy to follow decorating and style tips. If you have a Mom on your list looking to transform a small space or room, this book is a perfect tool to get her started.
Sally Coulthard reveals the right combination of colors, fabrics, furniture and accessories throughout each chapter and style type in her Essential Style Notes. Everything she shared in the chapter is condensed in a visually appealing way allowing you to take quick notes and start planning your next project. Sally covers six popular styles from Rustic to Retro, making it a perfect Mother's Day gift for those who love interior decorating and spending time outdoors.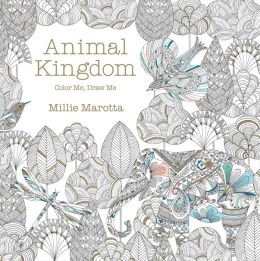 Animal Kingdom – An Adult Coloring Book by Millie Marotta: www.larkcrafts.com
Who said coloring was just for kids? If you have a creative person on your Mother's Day gift list, this book could be just what you are looking for. Animal Kingdom invites you to put down your smart-phone, break out your colored pencils and de-stress! This grown up coloring book features beautiful birds, fish, dragon flies, plants, elephants and more just waiting to be colored.
Each intricately detailed page is a work of art, begging for color to bring it to life. The hardest part will be deciding which page to color first. The pages are thick, matte paper, perfect for making a copy of your favorite's animal or scene prior to putting pencil to paper. There are even blank pages in the back of the book inviting the reader to create their own animal kingdom, or just doodle! Giving this book is like giving the recipient permission to be a kid again and get lost in the joy of coloring.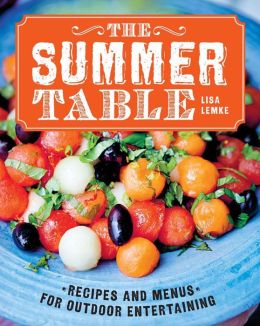 The Summer Table by Lisa Lemke: www.sterlingpublishing.com
The Summer Table is full of recipes, menus and cooking tips for casual outdoor entertaining making it a perfect gift idea Moms who love the slower pace of summer. Whether she's a foodie, or the one who can pull together a neighborhood cook-out in record time, this book will be well received and appreciated.
In The Summer Table, Lisa Lemke invites us to share good food with family and friends. She makes organizing meals easier by grouping her delicious recipes into eleven menus for a variety of occasions like a Mexican Grill Party, Summer Brunch Buffett to an End of Summer Picnic.
Part cookbook, part entertaining inspiration and guide book, each page is feast for the eyes and will have Mom's ready for the summer entertaining season in no time.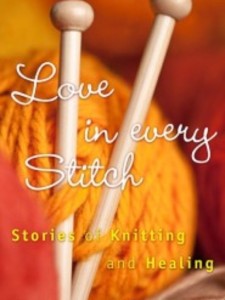 Love in Every Stitch: Stories of Knitting and Healing by Lee Grant www.vivaeditions.com
Whether you are an avid knitter, novice or someone who never picked up a knitting needle, the stories in Love in Every Stitch speak straight to every craft-lover's heart.  This deeply moving book explores how knitting can trigger tremendous change in one's life or even—as in Lee Gant's case—save it.
Knitting teaches us that mistakes can be undone. It allows us time to mend our minds while offering us comfort in knitting circles everywhere. The real-life stories of Love in Every Stitch reveal how knitting and crocheting can calm, restore and renew.  You will find yourself rejoicing in the triumphs of this inspirational book, which totally uplifts the soul!  In Love in Every Stitch, Gant reminds us all of the power of our hearts and hands.
What books have you recently discovered that you would add to the list?