There's plenty of excitement brewing for the AVENGERS: AGE OF ULTRON in our home right now.  With two teen boys at home and a family love of all things comic books and superheroes, this should truly come as no surprise, right?  How about you?  Are your kids as anxious to see their favorites hit the big screen on May 1?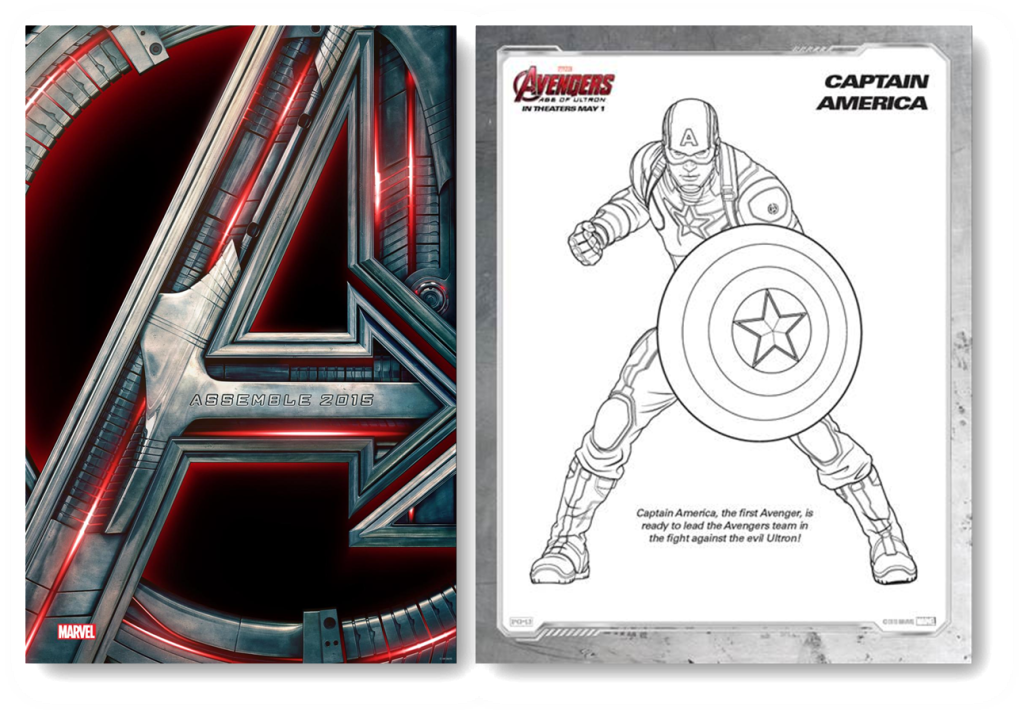 Well, thanks to our friends at Disney and Marvel, we have just the thing to help fuel the excitement and keep them busy with exciting activities, too! First check out our ideas for a great Avengers Family Movie Night party you can duplicate to get everyone ready for the big family movie theater outing to see AVENGERS: AGE OF ULTRON.  Next, print off these super cool AVENGERS AGE OF ULTRON activity sheets for you and your children to enjoy with Captain America, Iron Man, Black Widow, Thor and more – 15 pages of your AVENGERS favorites old and new!
And round things off by checking out one of the newest previews:
Like THE AVENGERS on Facebook: https://www.facebook.com/avengers
Follow THE AVENGERS on Twitter: https://twitter.com/avengers
Visit the official website:
Marvel's AVENGERS: AGE OF ULTRON will hit theaters everywhere on May 1st!