I'm totally excited that Spring has arrived!  I can get back to all my favorite warm weather activities like gardening, boating and hiking.  Yet, along with the joy of this season of renewal comes the realization that swim suit season is quickly approaching.  If you are like me and perhaps let the winter months take their toll on your health efforts, thinking about donning a bathing suit can be a little-less-than-thrilling idea.  After all, you want to look your very best at the beach and certainly don't want any lingering winter "storage" hanging out with you.
My plan of attack includes renewing my commitment to achieving my health goals, which includes incorporating daily exercise, time for meditation and pulling out my favorite healthy Spring recipes like Asian Egg Drop Soup to help me get back on track in a delicious way.  While I'm working towards feeling comfortable in my swim suit this summer, I'm also conscientious of staying within my budget, which makes my number one health and budget-friendly secret shopping at ALDI.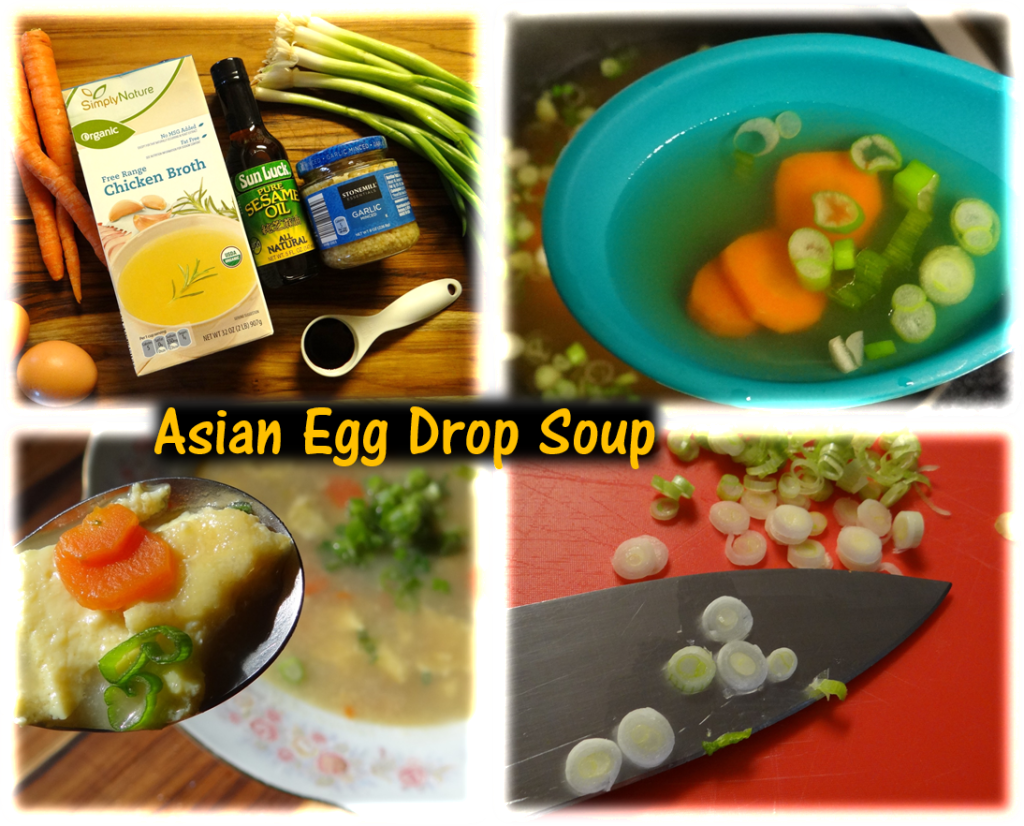 ALDI's commitment to "fresh and delicious low prices everyday" is visible throughout every aisle of the store.  From weekly specials to special buys and their regular price drops on products, I always know I'm going to save a bundle on the quality fresh and healthy ingredients I need.  Whatever you are looking for – fresh produce, gluten free goods, low-calorie options, or organic products, it's there waiting to be discovered.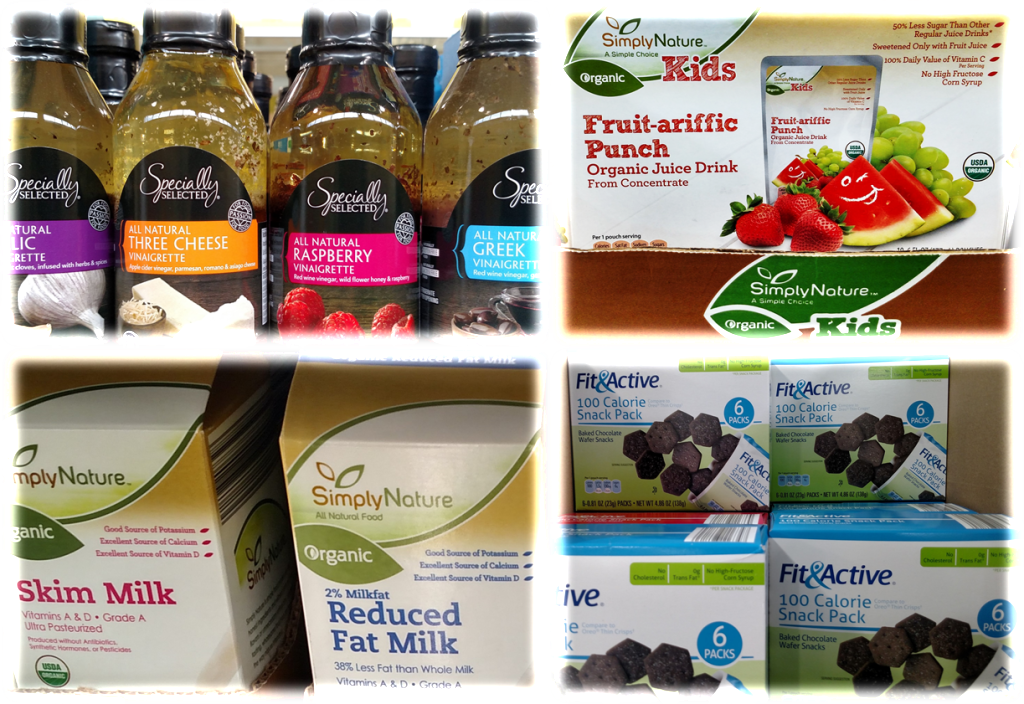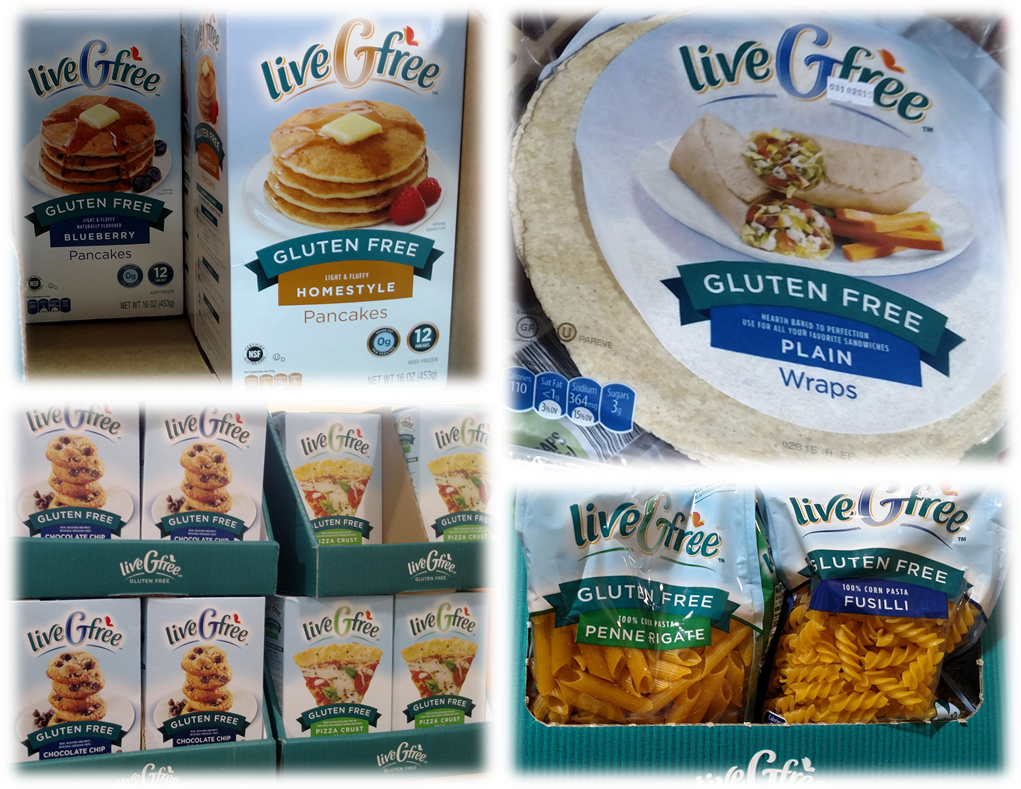 My favorite section is the produce aisles, where I feel like I'm shopping at a farmer's market chock full of fresh veggies and fruits, ripe for the picking!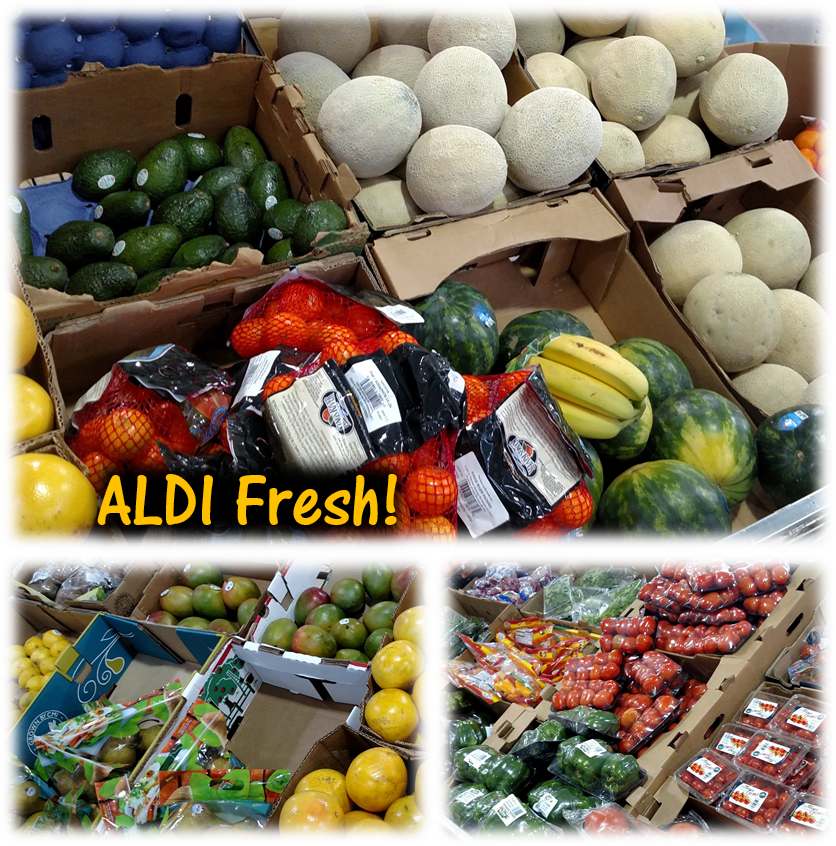 ALDI may be "no frills" but they are full goodness! If you are new to shopping at ALDI, you may notice that the store is a little smaller and the hours of operation a little lighter than other retailers, but it's all designed to keep the costs down as low as possible and the food the freshest for you to enjoy.  I love how eco-friendly the store is in its ideals, right down to encouraging reusable bags for shopping.  There's no denying, I'm a huge fan of this retailer as they cater to all the things that are important to me: convenience, recycling, energy conservation, fresh foods, organic and budget-friendly goods!
One of my other favorites is creating healthy versions of restaurant dishes I like to enjoy, like Asian Egg Drop Soup.  After a little trial and error years ago, I came up with a very quick and easy version of egg drop soup that's very tasty and utilizes ingredients I'm likely to have on hand.  Whatever I don't have in the pantry or cellar, I can easily find at ALDI.  This recipe utilizes most of it's ingredients, directly from the shelves at ALDI: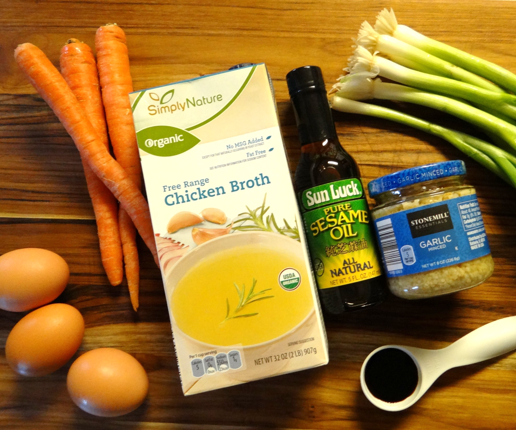 I hope this Asian Egg Drop Soup recipe inspires you to kick-start your health goals for swim suit season or simply delivers a tasty treat to your table!
For more information on ALDI stores, visit: http://www.aldi.us and for more healthy recipe ideas, be sure to check out the ALDI Better-For-You Recipes at https://www.aldi.us/en/recipes/better-for-you/
Ingredients
4 C Chicken Broth
3 Eggs
1/2 tsp Garlic Cloves, minced
1 tsp Soy Sauce
1 tsp Sesame Oil
2 Carrots
1 Scallion
1 dash Sea Salt, ground
Instructions
Peel carrots, slice thin and set aside.
Remove roots from scallion, using the entire scallion (white and green sections,) slice thin and set aside.
In a large saucepan, add chicken broth, garlic, soy sauce, carrots and scallions. Cook over a medium-high heat until liquid is brought to a boil. Reduce heat to medium-low and cook until carrots are tender (about 10 minutes.)
In a small bowl, add eggs, sesame oil and sea salt. Whisk until fully combined.
Pour eggs into soup broth.
Cook eggs for 1 minute, then use a spoon or spatula to gently break up cooked eggs.
Stir soup gently, cook for 1 minute.
Remove soup from stove and serve immediately.
Optional: Garnish soup with dried chow mein noodles and/or sliced scallions.
Notes
Soup may be stored after cooling in the refrigerator for up to 3 days. Slowly reheat on stove-top for serving, microwaving may make the eggs "rubbery."
https://www.ruralmom.com/2015/04/asian-egg-drop-soup-aldi.html
copyright 2018 by Barb Webb, RuralMom.com