I expect by now, you've heard the buzz about Disney Pixar's upcoming animated adventure INSIDE OUT.  If you haven't you are certainly in for a treat and a fun way to "get to know the film" with the amazing set of INSIDE OUT Family Activity Sheets we have for you from our friends at Disney!  Take a sneak peek at the film and then scroll down to print coloring sheets, Easter egg decorations, spot the difference activity, door hangers and more!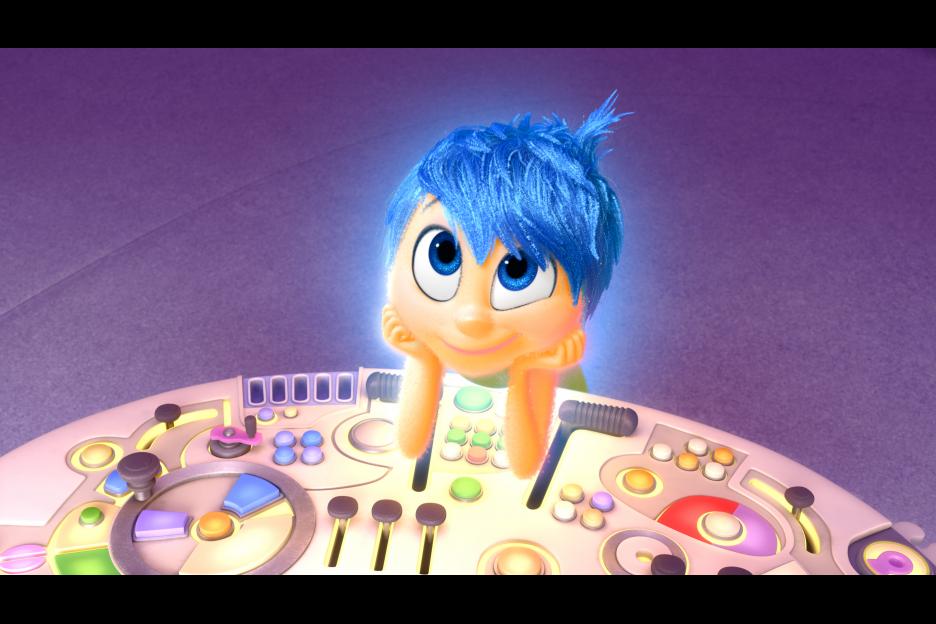 The Academy Award®-winning director Pete Docter ("Monsters, Inc.," "Up") certainly has brought us to lively, unique and highly-entertaining worlds.  In INSIDE OUT, viewers will embark on a journey into one of the most amazing destinations of all – inside the mind!  With a colorful array of characters and the heart-warming, enchanting animated story we've come to expect from Disney Pixar, INSIDE OUT will quickly become a family favorite this summer!
SYNOPSIS: Growing up can be a bumpy road, and it's no exception for Riley, who is uprooted from her Midwest life when her father starts a new job in San Francisco. Like all of us, Riley is guided by her emotions – Joy (Amy Poehler), Fear (Bill Hader), Anger (Lewis Black), Disgust (Mindy Kaling) and Sadness (Phyllis Smith). The emotions live in Headquarters, the control center inside Riley's mind, where they help advise her through everyday life. As Riley and her emotions struggle to adjust to a new life in San Francisco, turmoil ensues in Headquarters. Although Joy, Riley's main and most important emotion, tries to keep things positive, the emotions conflict on how best to navigate a new city, house and school.
Like INSIDE OUT on Facebook: https://www.facebook.com/PixarInsideOut
Follow INSIDE OUT on Twitter: and
Follow INSIDE OUT on Instagram: https://instagram.com/PIXARINSIDEOUT/
Follow INSIDE OUT on Pinterest: https://www.pinterest.com/disneystudios/inside-out/
Follow Disney/Pixar on YouTube: https://www.youtube.com/user/DisneyPixar
Visit the official INSIDE OUT website: http://www.wdsmediafile.com/walt-disney-studios/InsideOut/
INSIDE OUT opens in theatres everywhere on June 19th!
InsideOut_pdf_551330a267521 by Barb Webb
InsideOut PDF 551330f28f911 by Barb Webb
InsideOut PDF 551330c7dfb2f by Barb Webb
InsideOut PDF 551330deb11d7 by Barb Webb
InsideOut_pdf_549883257a238 by Barb Webb