Who says the bunnies should get all the attention this Easter season?  Our feline friends could certainly use a little spoiling every now and then and Easter is a great time to shower your cat with affection.  Check out our top ideas for building the "purr"-fect Easter basket for your cat!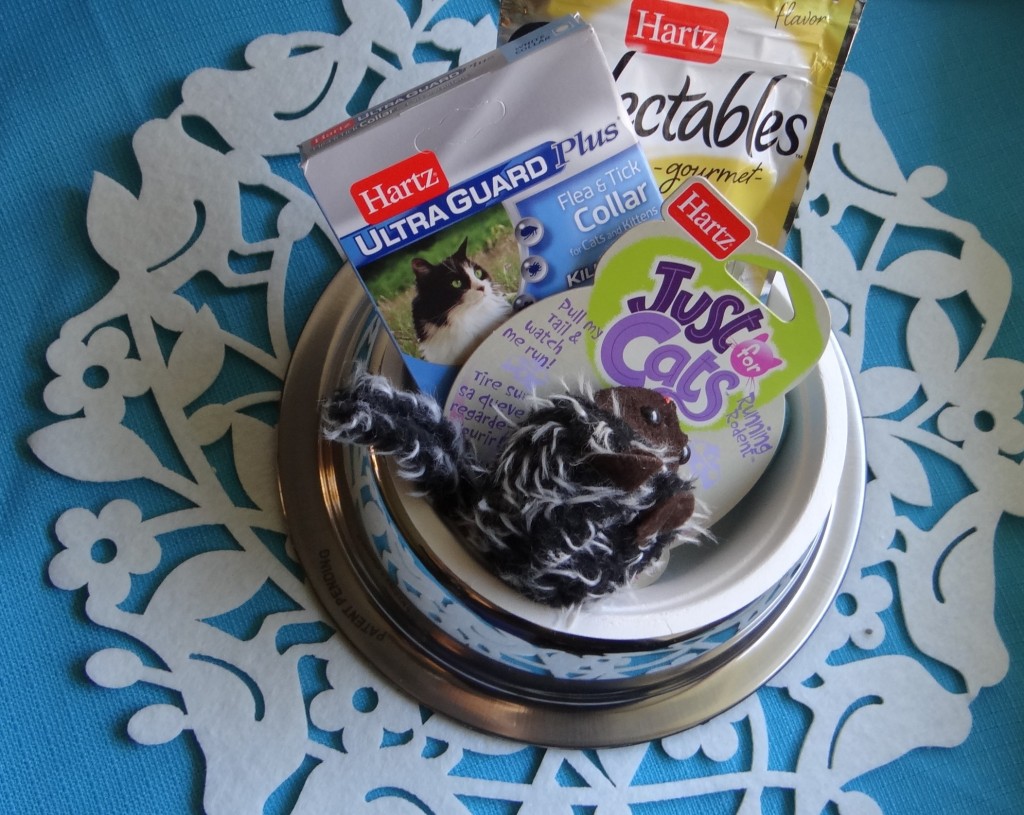 Find a new vessel.  Instead of a traditional Easter basket, purchase your pet a collapsible bowl for traveling or a new water bowl for home use and use it as your basket.  A new cat bed is another terrific option or if you are encouraging crate training, use the crate to place the new Easter goodies in.  You could also simply use a cardboard box tilted on its side to place your Easter basket items in.  If your cat is an explorer, chances are the box will become a play toy, too!
Use a little cat nip.  Want to get your cat instantly interested in their Easter basket surprise?  Sprinkle a little cat nip inside or place a catnip toy in the bowl.   Your cat will be dizzy with excitement!
Catch their attention with moving toys.  Every cat loves a good jingle ball to bat around, but if you really want to get their attention try a moving toy like  Try Hartz® Just For Cats™ Running Rodent™  that stimulates your cat's natural predatory instincts.  Pull the toy's tail and sit back to watch the fun!
Update their wardrobe.  New collars, leashes and even a nice cat grooming brush are excellent additions to your Easter Basket for your cat.  Your cat has style, and so do you, so why not let it shine?  For a little extra flair, personalize the collar or leash with colors, embroidery or other (cat safe) embellishments.
Enhance their smile.  An often over-looked health concern for cats is dental care.  With the variety of products including dental chew treats, it's easier than ever to help your cat keep their pearly whites in good order.
Renovate their home.  Spring is a terrific time for home improvement for your house and also for your cat's environment, too.  Along with (or instead of) the Easter basket for your cat, create a DIY scratch pad or pole or play tunnel for your feline.  Both are easy projects to complete and you likely have all or most of the items needed on hand.  If you don't have time to renovate on your own, you can always pick up new items from your pet store.
Protect them.  Now that spring has arrived, the ticks and fleas are not far behind!  Show your cat how much you care by gifting them items like the Hartz® UltraGuard Plus®Flea & Tick Collar for Cats and Kittens.  Keeping your cat safe from pests is a wonderful Easter present!
Don't forget the treats!  All of the ideas above are great gifts for your favorite feline friend, but certainly one of the things your cat may enjoy the most is a favorite or new gourmet treat.
Do you create an Easter basket for your cat?  What would your cat love to find in their Easter basket?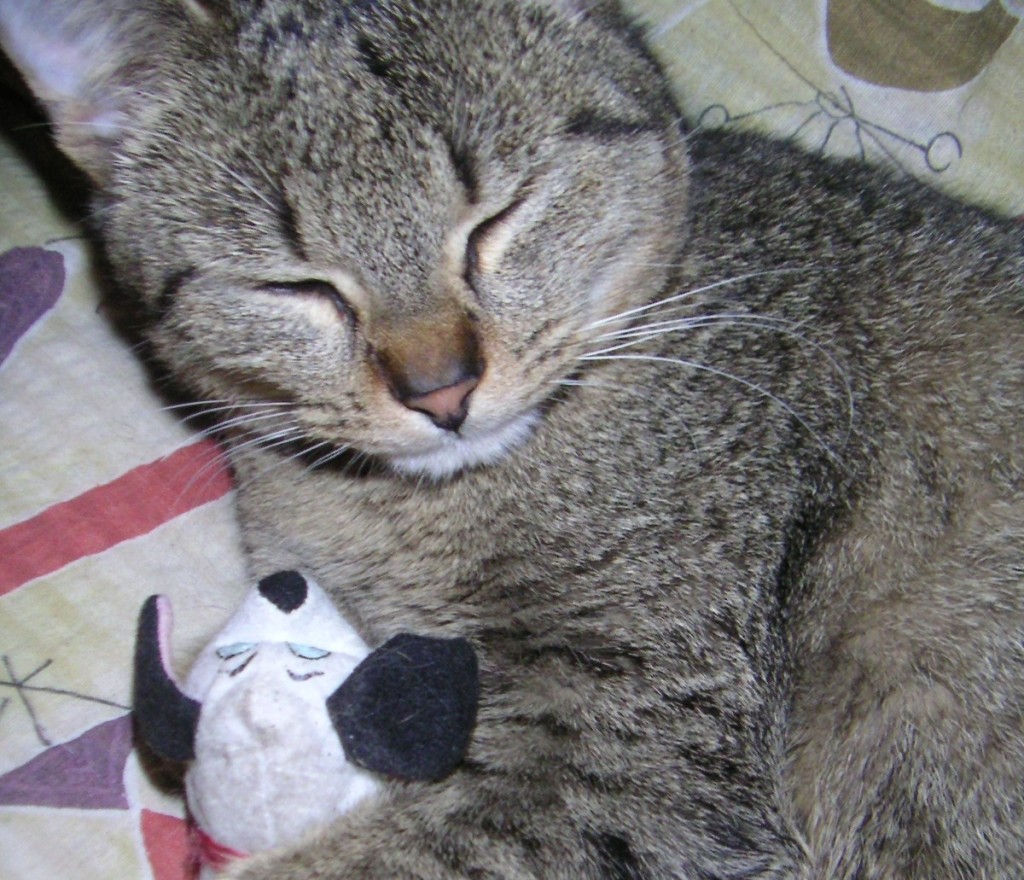 Special thanks to Hartz for sending along some samples to help facilitate this conversation!  This is not a sponsored post, all thoughts and opinions are that of Rural Mom.