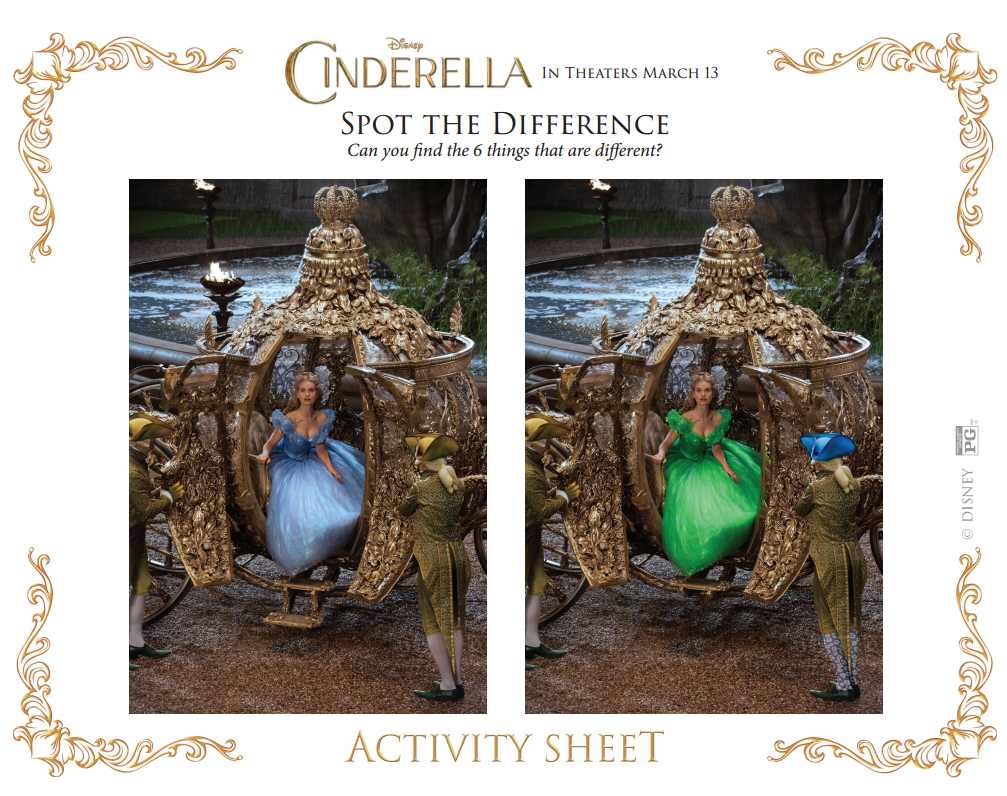 I have to admit, I'm much more Disney Pirate and Star Wars Jedi than Disney Princess, but I'm still excited to see CINDERELLA this weekend.  Like all Walt Disney Studio films, I expect it will be a spectacular, action-packed and heart-warming romp-of-a-film!  There's definitely a top-notch cast and the costumes and cinematic scenery (from what I've seen so far,) are breath-taking.  Take a look:

Now, thanks to our friends at Disney, you can experience some CINDERELLA magic at home, too, with a bundle of fun printable activities including word searches, mazes, and a make-your-own Cinderella slipper craft.  Scroll down and print off a few pages for your little princess or prince!
For more information on CINDERELLA:
CINDERELLA is now playing in theaters everywhere!