Spring is such a lovely time of renewal and I think, one the best times to check in on your New Year's health goals or to start a fresh plan.  Whether you have been struggling or if you just need a little boost towards working on a healthier-better-you, it's always great to assess where you are at, determine where you want to be and set yourself up for success.  Change doesn't have to be difficult either, simply adding in some healthy meal choices to your diet, like this tasty Asian Cashew Turkey Salad, can make a huge difference towards getting you closer to achieving your health goals!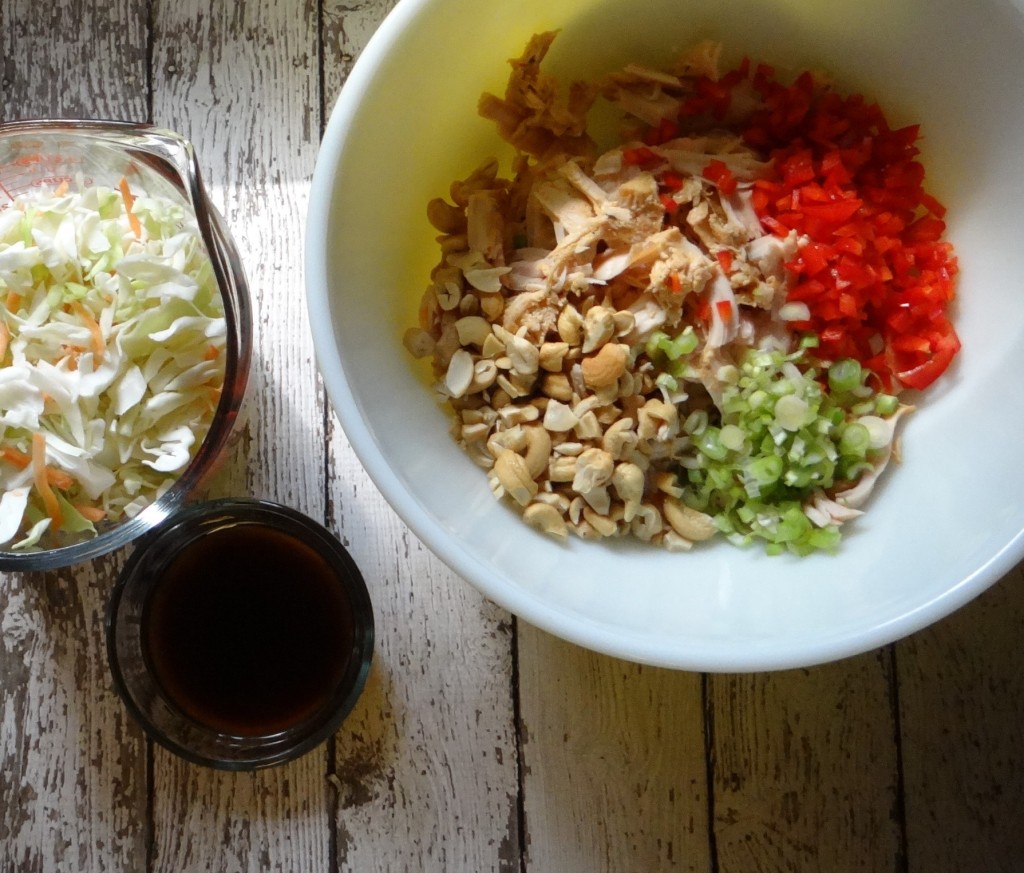 In the past, I have to admit I thought of ALDI more as my go-to store to stock up and save big, not as my ultimate health food destination, but I was totally missing the boat on that note!  With ALDI Fresh produce and meats, Better-For-You brands like SimplyNature, LiveGFree and Fit&Active, it's so easy to get all the healthy ingredients I need and save a pretty penny in the process!
Take a look at the ingredients I used for my Asian Cashew Turkey Salad recipe – (all but three of them I picked up at ALDI, the hoisin sauce, oil and slaw mix, I already has on hand):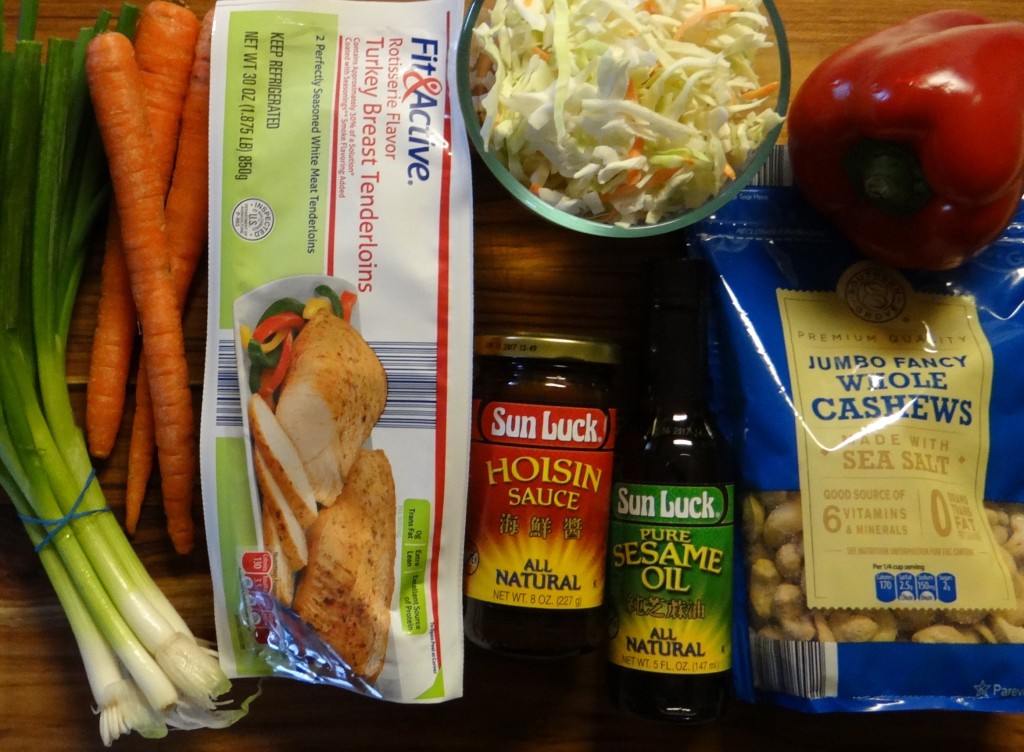 I often use leftover rotisserie chicken to create my favorite Asian salad, but when I spotted the extra lean, zero trans fat Fit&Active Rotisserie Flavor Turkey Breast Tenderloins, I knew I had to give it a whirl.  The turkey was an excellent swap in with a great blend of rotisserie flavor.  The fresh produce aisle offered all the great veggies I needed to complete the dish and Southern Grove Premium Quality Jumbo Whole Fancy Cashews with Sea Salt were a few steps away in the baking section.
Making Asian Cashew Turkey Salad is quite simple (full recipe and instructions are below,) but so tasty, I'm sure it will become one of your favorite healthy go-to recipes, too!  You begin with shredding the turkey tenderloin…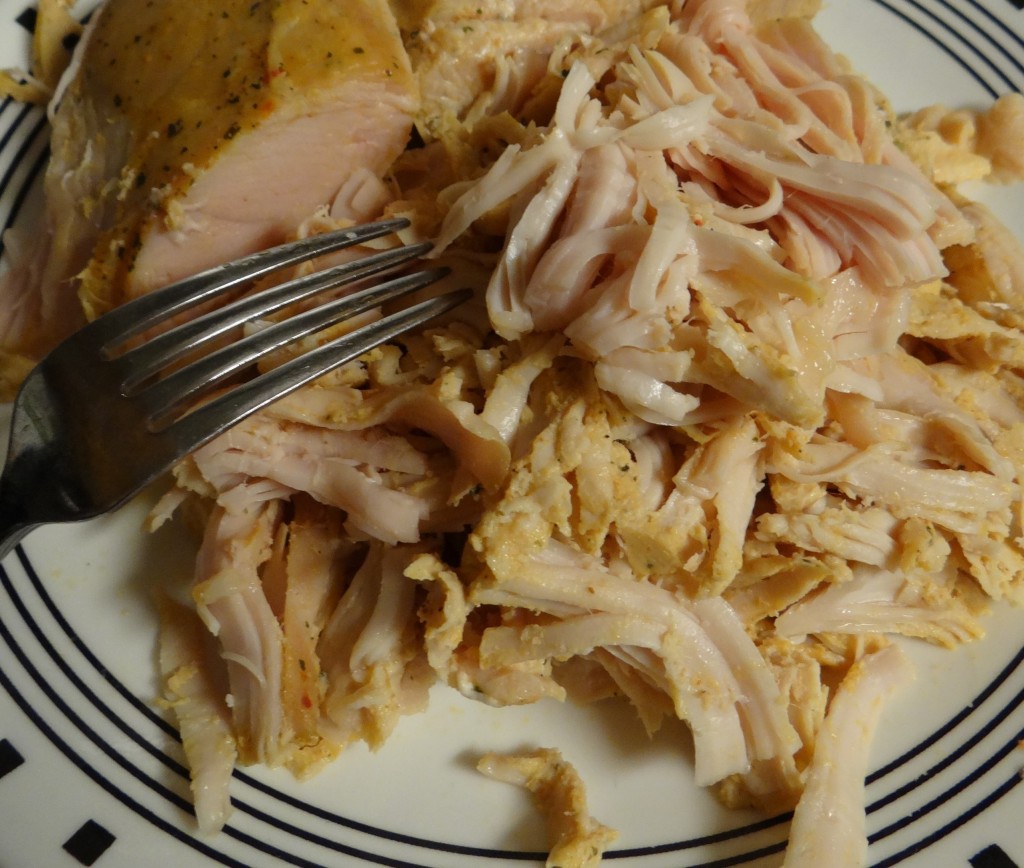 … toss in a few veggies and sesame-hoisin sauce, and end with a wonderful meal for lunch or dinner.  Asian Cashew Turkey Salad is also great for potluck parties, too (an easy way to ensure you have a healthy dish there that you love!)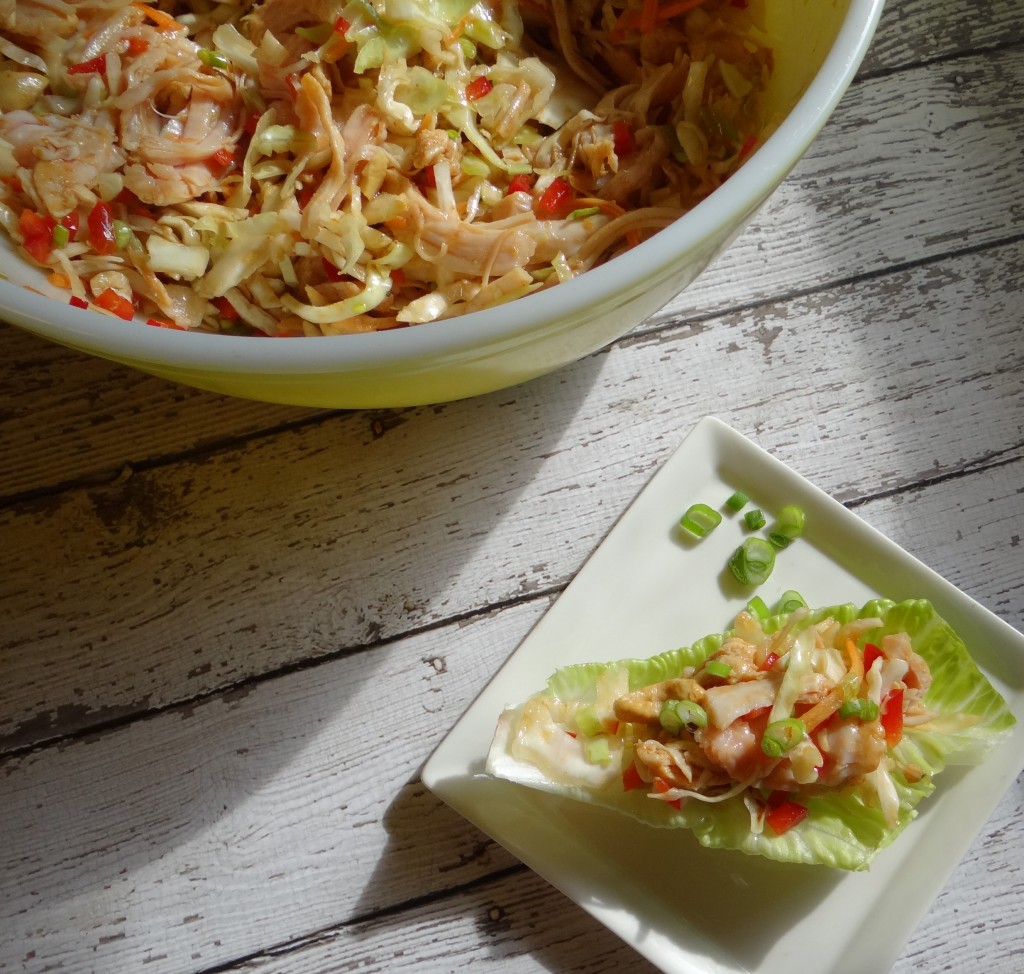 I like to serve the Asian salad on lettuce leaves for extra crunch (plus it's a super low-cal way to enjoy a bite!)  It may also be served in a bowl (just sprinkle a few cashews and scallions on top for garnish.)  Or try serving it sandwich style on whole grain bread or a wrap.  I found these great liveGfree Gluten Free Plain Wraps at ALDI. Perfect for lunch time or for enjoying your Asian Cashew Turkey Salad on-the-go: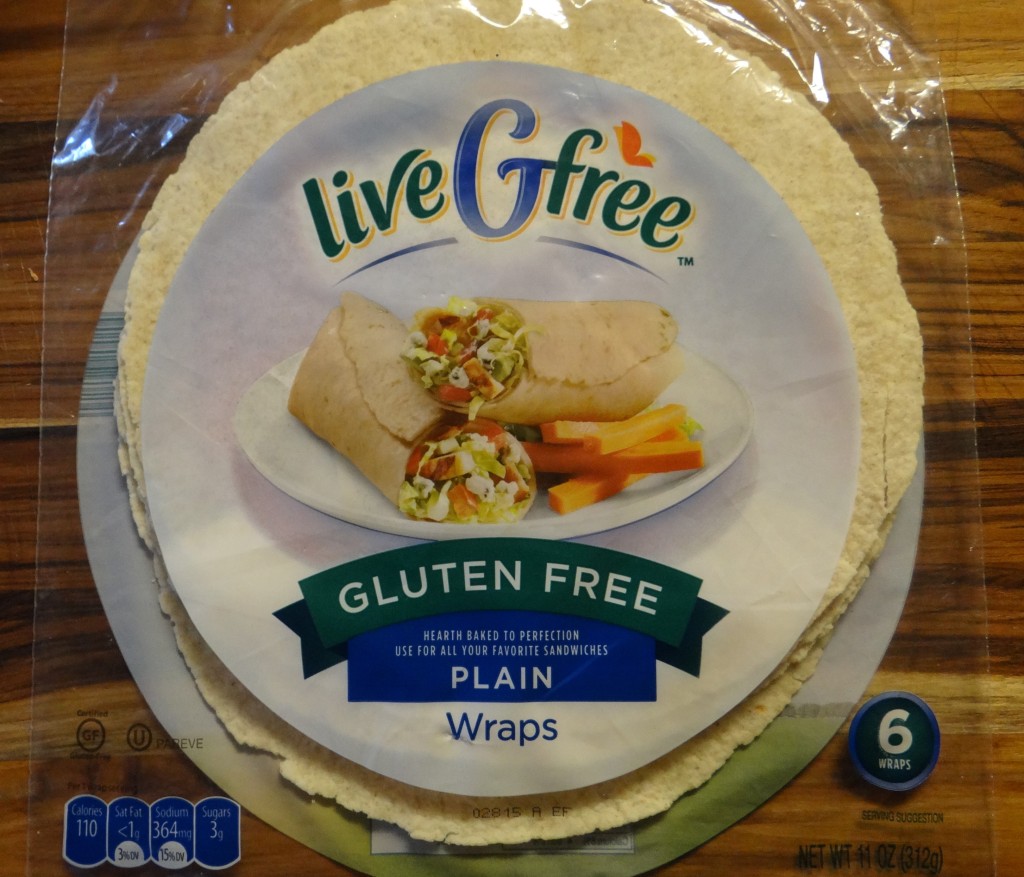 Asian Cashew Turkey Salad
Ingredients
2 cups rotisserie turkey breast, cooked and shredded
1/2 cup cashews, chopped
1/4 cup sesame oil
2 tablespoons hoisin sauce
3 cups shredded coleslaw mix
1/4 cup red pepper, diced
2 scallions, sliced thin
Instructions
Prepare ingredients as indicated.
In a extra-large bowl, add turkey, cashews, slaw, red pepper and scallions.
Toss to gently mix ingredients.
In a small bowl, add sesame oil and hoisin sauce. Mix thoroughly.
Pour sauce over turkey salad mix. Toss mix to coast all ingredients thoroughly.
Serve Asian Cashew Turkey Salad in a bowl, atop a lettuce leaf or in a wrap sandwich style.
Notes
Asian Cashew Turkey Salad is fabulous prepared fresh, but if you have time to spare, refrigerate salad after mixing for 2 hours. This allows for maximum flavor blend. Leftovers may be refrigerated for 2-3 days.
https://www.ruralmom.com/2015/03/asian-cashew-turkey-salad-recipe.html
copyright 2018 by Barb Webb, RuralMom.com
What's your favorite go-to healthy recipe?  How will you re-visit and revise your health and fitness goals this spring? 
For more information on ALDI Fresh including tips, product information and recipes, visit: https://www.aldi.us/en/grocery-home/aldi-fresh/