Every year for the holidays, I love to make fresh cranberry sauce preserves.  It's amazing how simple it is to whip up and how wonderful fresh sauce tastes!  To spunk things up a bit, I add a very simple flavor touch of dark spiced rum that always leaves my guests wondering what that little extra-delicious perk of flavor is.  You can opt to not add the rum if you prefer, this sauce is fresh and terrific with or without.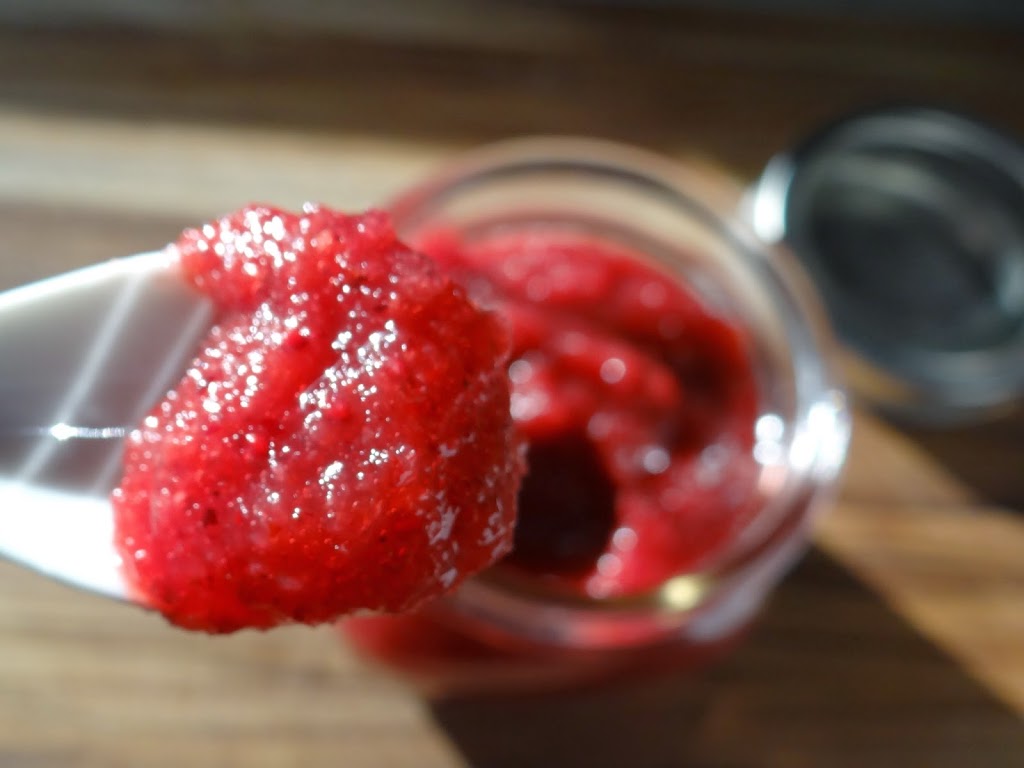 Of course, I always have plenty of extra sauce when whipping up a large batch, so canning is in order to preserve the left-overs to enjoy throughout the winter months.  It's also great to pull out a jar for the Easter holidays as an unexpected surprise on the dinner table that everyone loves to see!
Spiced Cranberry Sauce Preserves
Ingredients
8 C fresh cranberries
3 C sugar
3 C water
1/4 C grated orange peel
1/4 C dark spiced rum
Instructions
Prepare jars and boiling water bath canner for use.
In a large saucepan, over a medium-high heat, add sugar and water. Stir until sugar is dissolved. Increase heat and bring to a roiling boil for 5 minutes.
Reduce heat. Add cranberries and return water to boil for 1 minute. Reduce heat to low boil, stirring regularly for 15 minutes (or until all of the cranberries have burst opened.)
Add orange peel and dark spiced rum. Continue to cook for 5 minutes, stirring occasionally.
Remove cranberry sauce from heat. Leave sauce "as is" for whole cranberry sauce or puree sauce in a food processor mill. I prefer the sauce pureed (as pictured,) but whole cranberry sauce is quite good, too!
Pour sauce into pint jars leaving a 1/4-inch headspace. Remove air bubbles and seal jars with band and lid (refer to your canning manual for proper process.)
Process jars in boiling water bath canner for 15 minutes.
Gently remove jars from canner and set aside for 24-hours to cool, keeping at least 2-inches of space between jars during cooling period. Check lids for proper seal. Wipe down jars and store in pantry (cool, dark place.)
Notes
If you are new to canning, for complete food safety standards and advice/instructions on canning techniques, always check with the National Center for Home Food Preservation http://nchfp.uga.edu/
https://www.ruralmom.com/2014/12/spiced-cranberry-sauce-preserves.html
copyright 2018 by Barb Webb, RuralMom.com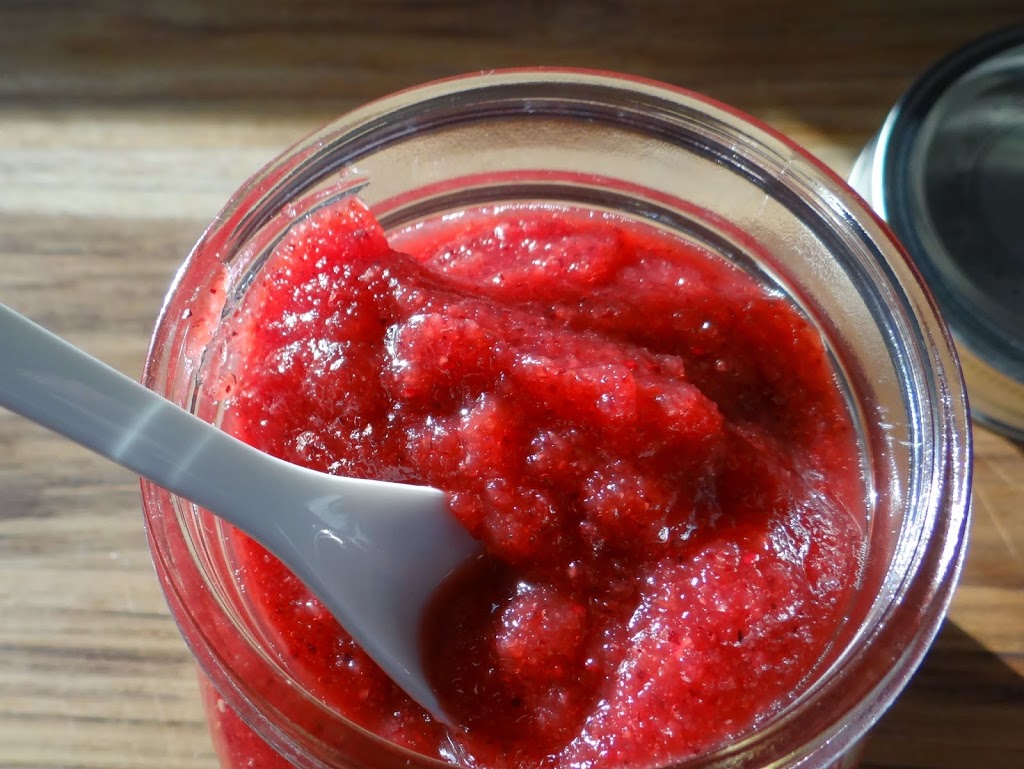 Looking for more cranberry recipes?
Check out these favorites:
Christmas Cranberry Fruit Salsa
Cranberry Bacon Pecan Crostini with Gorgonzola Appetizer
25 Delicious Cranberry Recipes for the Holidays