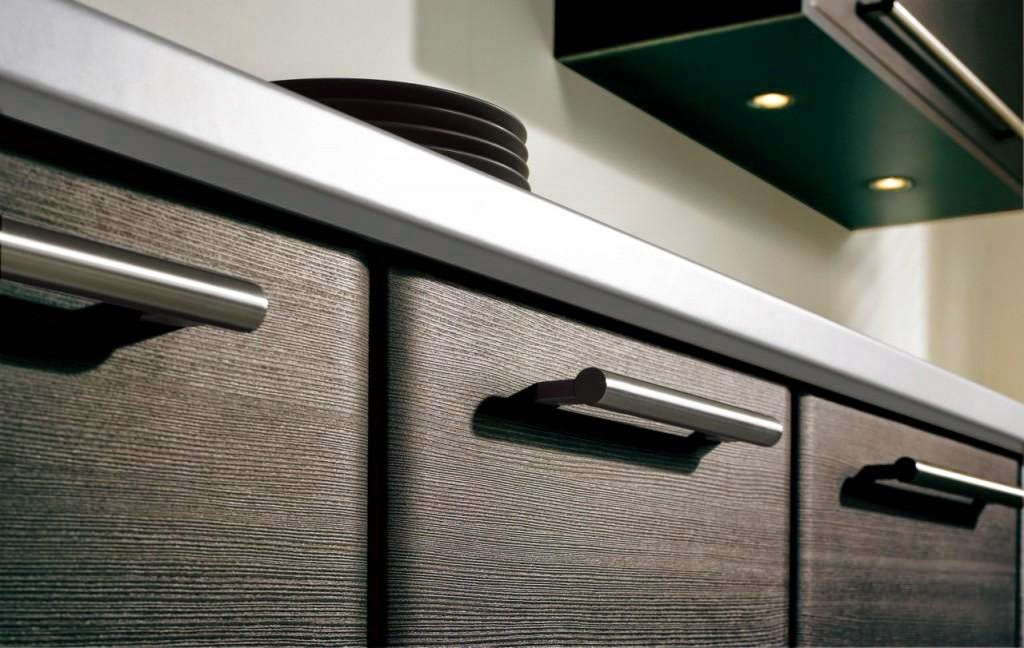 A kitchen remodel with beautiful new cabinets can cost thousands of dollars, but your cabinets have a huge impact on the functionality and appearance of your kitchen. Here's a few design tips to help you find cabinets that meet your design requirements, storage needs and budget.
When selecting kitchen cabinets, look closely at the basic cabinet boxes which make up the spine of your cabinets. They need to hold all the weight of things you store in the kitchen like small appliances, heavy pots and pans, dishes and food items. Cabinets and doors should be anchored with a strong strap hinge that will securely hold things is place. If hinges and braces aren't strong enough, your cabinets will break down faster and fall apart.
Most kitchen cabinets are available in plywood and MDF materials. Which material is the best fit for your kitchen needs?
Plywood
Most quality, upper-end cabinets are made of 11-ply or 13-ply plywood which is very strong and durable. Plywood cabinets hold up well over time in a busy kitchen. They are sturdy enough to hold heavy storage items without warping, cracking or chipping with everyday wear and tear. Plywood cabinets are more expensive than MDF cabinets, but they provide a strong base if you want to reface the cabinets with new fronts and doors.
MDF (Particleboard)
MDF cabinets are made from a medium-density fiberboard, a type of particleboard. They are a cheaper alternative to plywood cabinets, but they may not hold up as well over time. The smooth, dense core of particleboard is not likely to warp, but the face material can swell or peal when subjected to humidity, steam, moisture or water. This can result in cabinets that begin to warp and sag. Although particleboard is actually heavier than plywood, it can crack and chip easier and faster with everyday wear of drawers and doors.
Because of certain glues and adhesives used in making kitchen cabinets, most all tradition sheet wood building products contain some formaldehyde, a known substance that gives off toxic gases. Over time, breathing these off-gases can cause health problems for some people. Among all of the sheet wood products on the market, MDF emits the greatest amount of formaldehyde gas.
To choose the best quality cabinets for your home, it's best to choose plywood for cabinet boxes, doors and drawers. Although MDF is suitable for cabinet boxes and shelves, MDF mounting strips should be avoided because they don't offer the same strength and support as plywood.