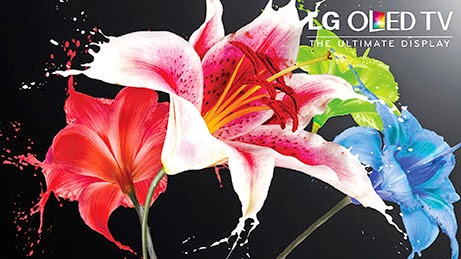 Remember in the 90's when high definition televisions (HDTV) came out and utterly amazed us?  Well, LG OLED TV has taken that same breath-taking appeal, raising it to a superior level of stunning imagery that will captivate your senses and have you re-thinking everything you ever thought you knew about the capabilities of television!
LG's new technology, the LG OLED TV features an infinite contrast ratio and rich color that delivers an unprecedented realism and depth to television picture quality.  The exclusive 4 Color Pixel technology delivers bright, vibrant colors creating a picture that truly demands to be seen.

The design of LG OLED TV is super thin, only 0.21 inches thick at it's thinnest point. In contrast, a standard pencil is .25 inches thick. That's certainly one slim machine!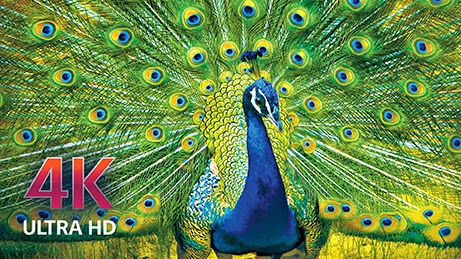 Your first kiss. A baby's first steps. The majesty of a desert sunset. Some things in life defy all explanation and must be experienced to be believed. Such is the case with LG's latest display technology. With deeper and richer colors, stunning contrast and ingeniously curved screens, it is unlike any technology you've ever seen, and it delivers a picture that exceeds your wildest imagination. Learn more here: LGOLEDatBestbuy.com
Best Buy has always been one of my very favorite holiday shopping destinations and the chance to see the LG OLED TV is action is all the more reason for me to head there! I know without a doubt, my family would love to have a LG OLED TV as the focal point of our home entertainment system.  I also know that when I stop in the store to take a peek, there'll be plenty of knowledgeable staff on hand to answer my questions and to help with all my holiday technology gift giving needs.
You might think this amazing technology is out of reach, but though it is a luxury purchase, you'll find Best Buy's everyday price of $3499.99 (savings of $500) to be an affordable option.  You can splurge a little to make this a family gift for the holidays or save up a bit and start your new year off with a fabulous, lifelike television viewing experience!
Be sure to stop by your local Best Buy store to experience LG OLED in person and visit LGOLEDatBestbuy.com for more information.
Are you excited about the new LG OLED technology?  What's on your family's tech wishlist? 


Disclosure:  The reviewer has been compensated in the form of a Best Buy Gift Card and/or received the product/service at a reduced price or for free.