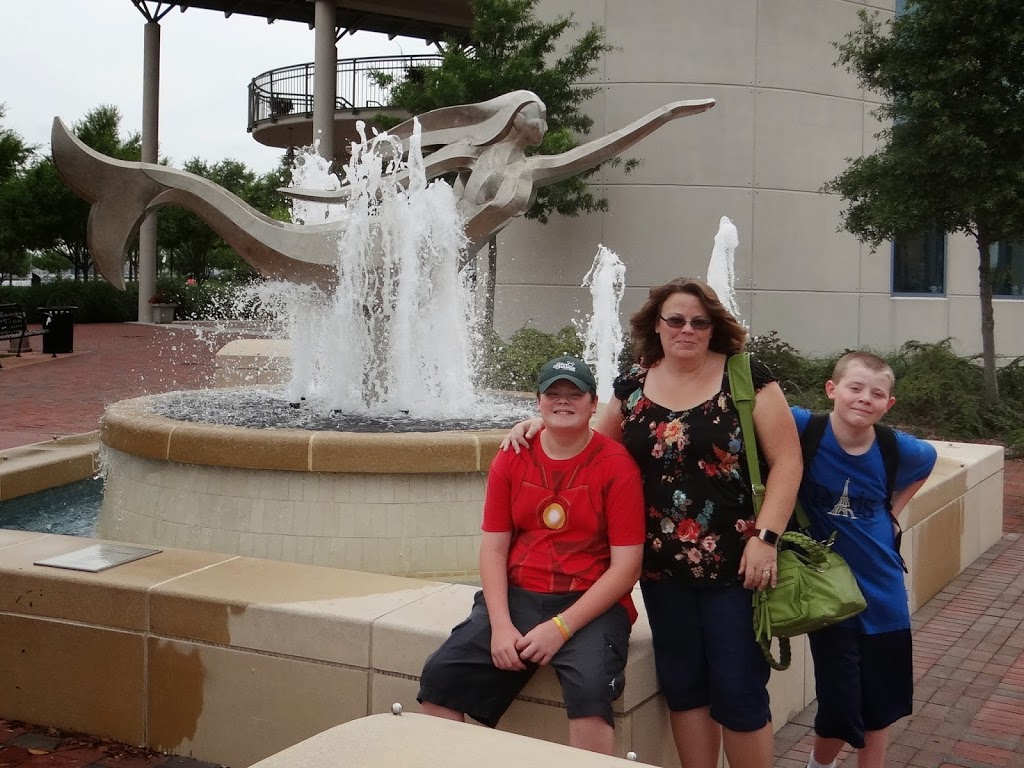 Most of the fashion you see covered on Rural Mom pertains to practical things like footwear and beauty supplies.  Truthfully, my daily fashion consists mainly of Star Wars t-shirts, jeans and a comfortable pair of cute, but durable shoes.  When I travel, though, I like to step out of my comfort zone and show off some personal style.  I still opt for comfort, quality, and practicality but also want to have pieces that are fun to travel with.
When it comes to camera bags, Epiphanie has all of my requirements met and a whole lot of fashionable personality-to-boot! These cleverly designed camera bags come in all types of sizes, styles and colors to match any wardrobe or personal vision of what you wish to have in a fabulous travel bag.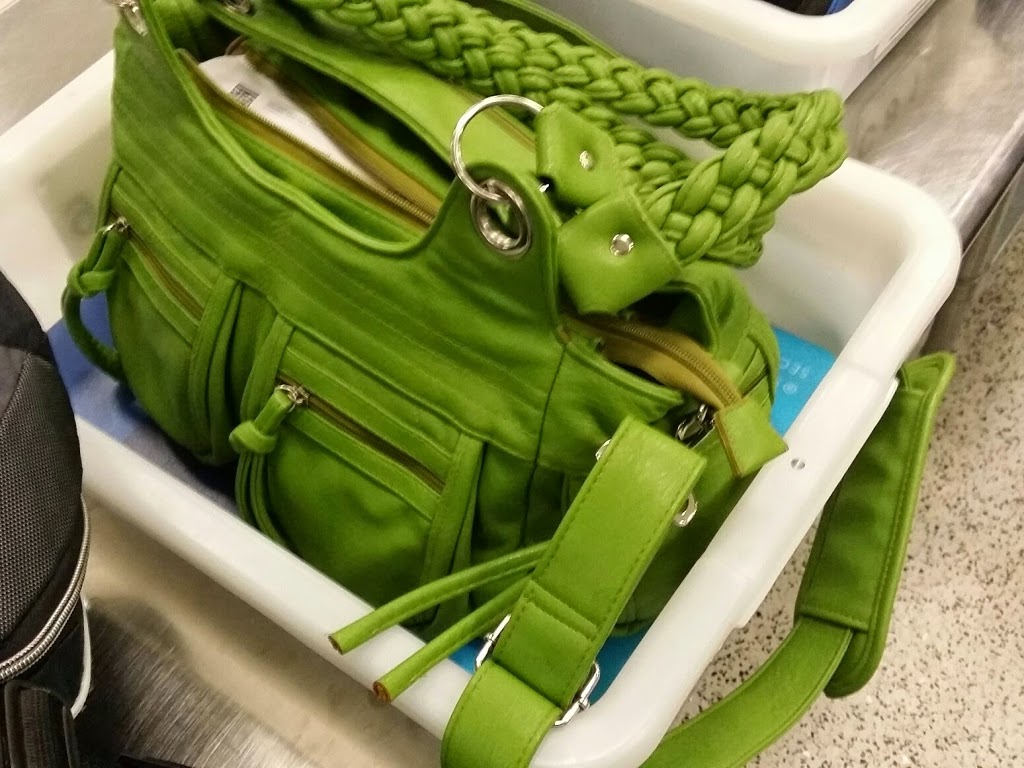 Typically, I gravate towards neutrals like black, brown and navy blue for purse or camera bag selections but as a nature love who fancies green as her favorite color, the Epiphanie Stella Bag in Olive screamed "you really must wear me!"  Occasionally, I make a very smart fashion choice and listening to my inner instinct on this paid off, I've gotten oodles of compliments everywhere I go and everyone is amazed that this lovely purse-like style is actually a functional, padded camera bag.
My Epiphanie joined me along my journeys from East Coast to West Coast this summer, comfortably housing my camera, SDHC cards, wallet, makeup, tickets and more.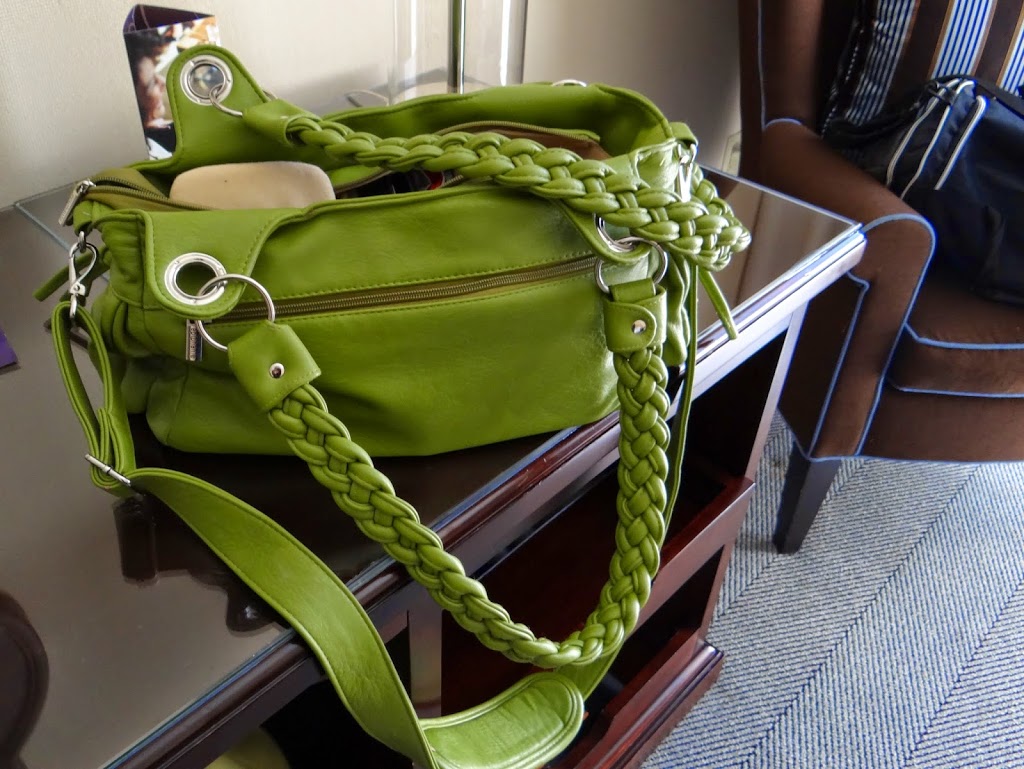 No matter where I landed or what outfit I wore, the Epiphanie Stella Bag with it's boho-chic vibe was a brilliant accessory to have.  And one that certainly compliments my laid-back fashion style.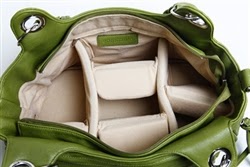 The Epiphanie Stella Bag is designed to accommodate a camera body and attached lens, 1 long lens, 1-2 short lenses, flash, wallet, battery pack and all the essentials you need throughout the day. Features include:
five exterior pockets giving you easy access to small items like business cards, cell phone, keys and memory cards
six Velcro panel dividers that can be fully removed, so you can use the bag as a regular purse, as a transport for your tablet or as an overnight bag, too
water-resistant, high-quality synthetic leather with shoulder straps and a detachable, padded cross-body strap
ultra-soft beige lining crafted with extra padding for maximum equipment protection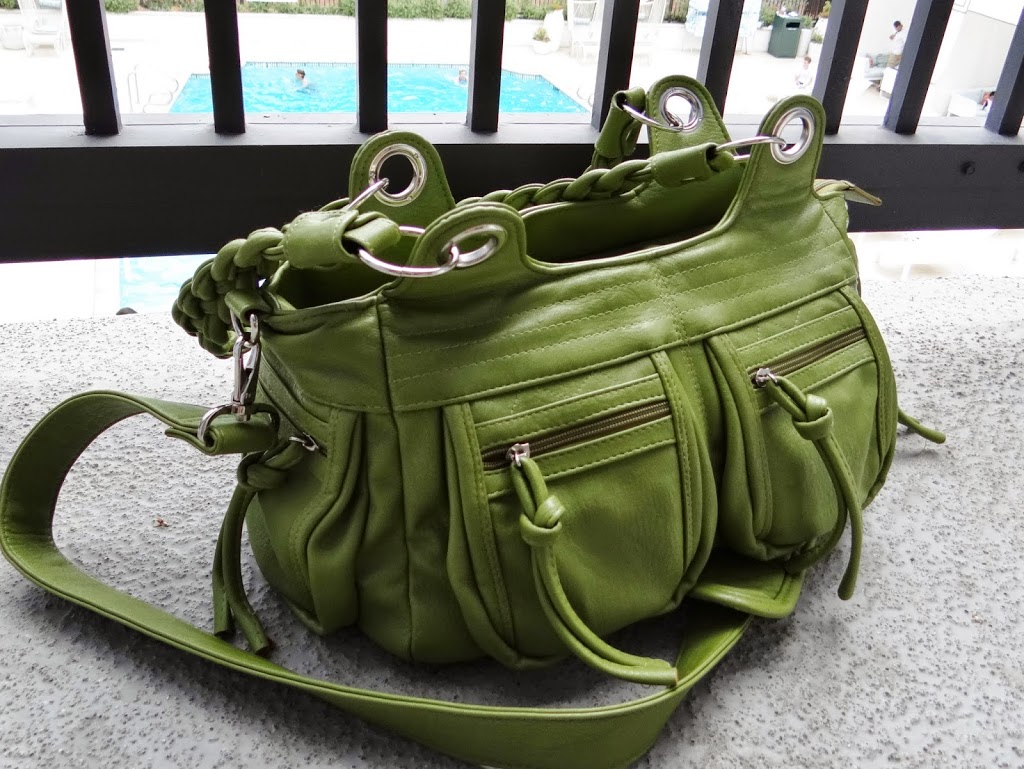 In addition to a roomy, adjustable interior and fashionable eye-catching exterior, the Epiphanie Stella Bag has well-stitched quality workmanship including sturdy grommets, hooks, zippers and other hardware.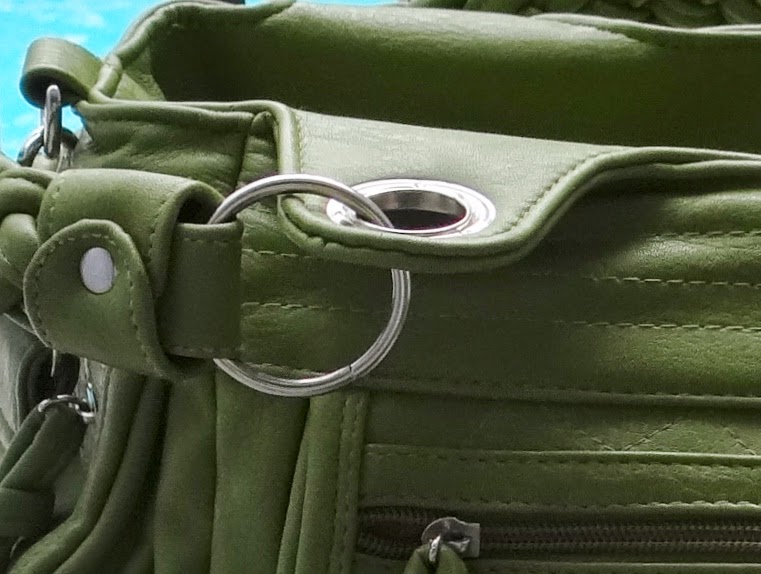 The only drawback I found so far is that while the purse is water resistant, the top zipper design leaves gaps on the end where, in extreme weather conditions, water can reach the interior.  We were caught in a major downpour in the middle of the Norfolk Zoo when this came into play.  As a solution, I hugged the bag close to my stomach with the zipper side facing in, but in the future, I have tucked a plastic bag in one of the pockets should I encounter this type of situation again.  If you live in a wet climate, though, you may want to check out a different Epiphanie Camera Bag style, though, there are certainly plenty of fabulous alternatives.
Epiphanie offers women's and men's styles including backpacks, messenger, laptop and purse styles to suit both expert and ammeter photographer needs.  With a very reasonable price point (most styles are around $99) you can pick up several to suit your every fashion and travel need.  Check out the entire collection at: http://www.epiphaniebags.com/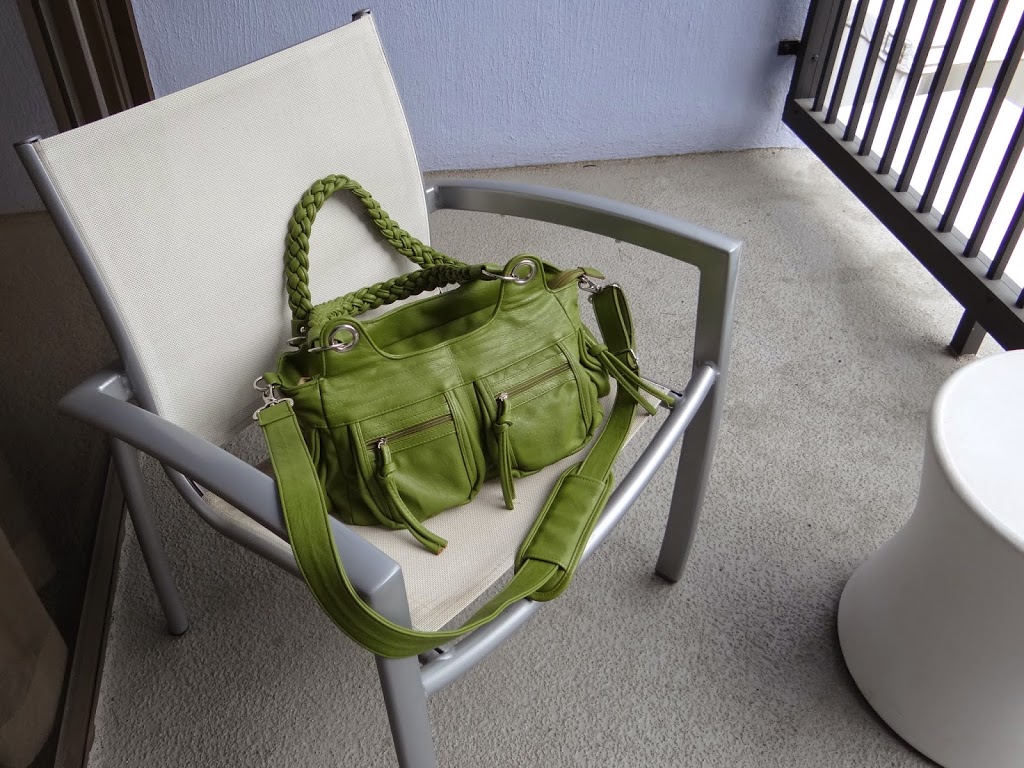 Special thanks to Epiphanie for providing sample product to test out.  All thoughts, opinions and overall satisfactory experience is that of Rural Mom.