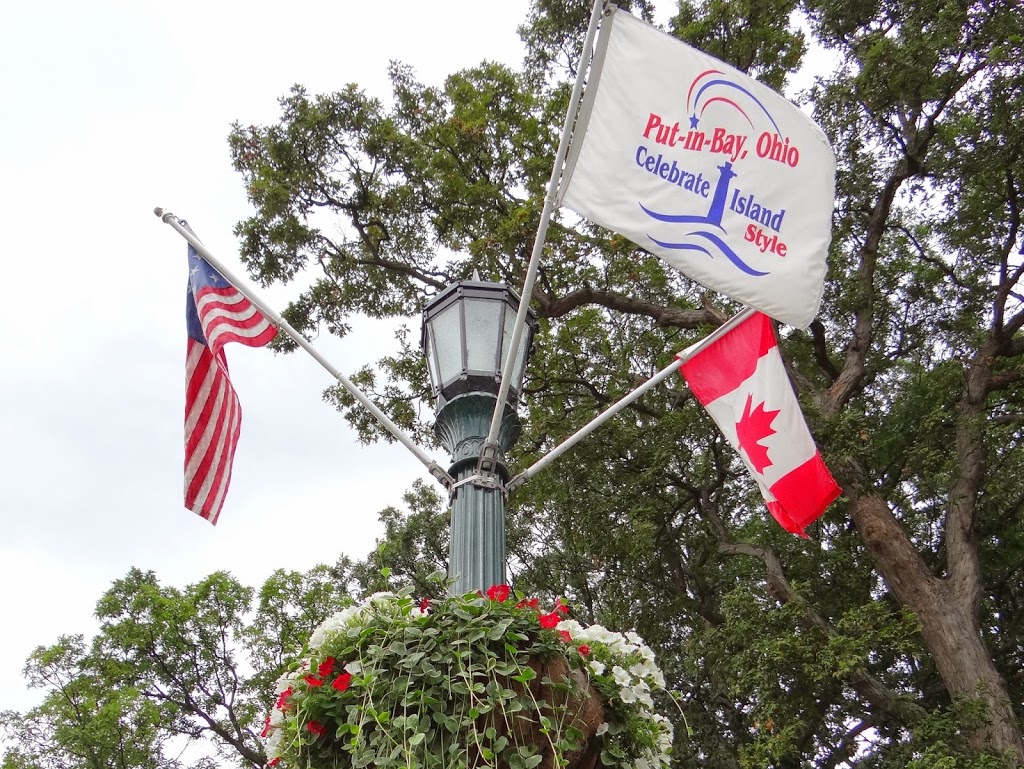 Despite having spent half of my lifetime living near two of the Great Lakes (Lake Michigan and Lake Superior) and having visited Cedar Point near Lake Erie, I had never visited one of, nor really knew about the existence of Put-in-Bay, Ohio or other fun Great Lakes islands.  Good-golly-almighty, we were certainly missing out!
Put-in-Bay, Ohio is referred to as the "Key West" of the North and I have to agree with the assessment.  This 403 acre island is a mini paradise chock full of relaxation, gorgeous views, adventure, delectable foods and plenty of family fun activities.  It's a must-stop for your family vacation bucket list and a terrific way to extend your time in Ohio after a trip to Cedar Point.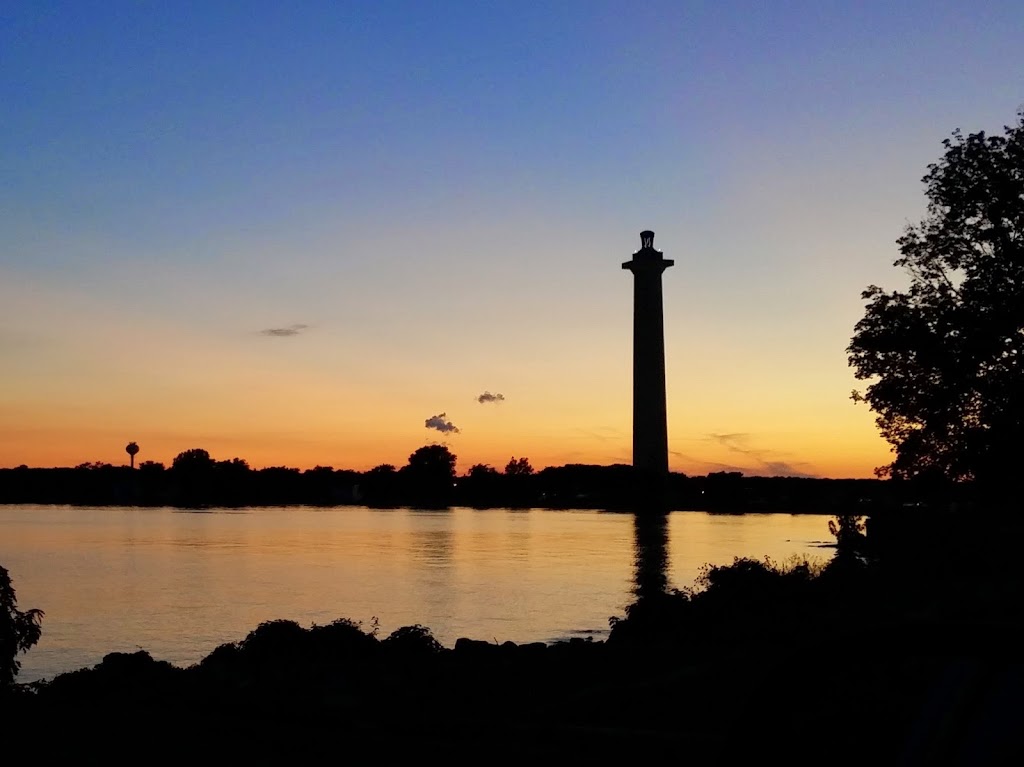 Breath-Taking Views
Depart Put-in-Bay on the Miller Ferry and the scenic wonders begin.  The ferries offer upper and lower deck enclosed or open air views of Lake Erie and the picturesque Put-in-Bay as you edge closer to the island.  Cars may be transported by ferry, too, but you can also rent golf carts or mopeds when you reach the shore which will easily zip you around on your small island adventure.
The Victorian-era village of Put-in-Baby on South Bass Island offers beautiful architecture and views of the lake.  Though the island is small in relative terms, it seems vast in its sleepy laid-back nature that offers amazing nature's amazing eye-candy around every corner.  Over 150 years of ambiance and landmarks like Perry's Victory and International Peace Memorial make lovely photo backdrops and beautiful gazing points for relaxing picnics by the bay.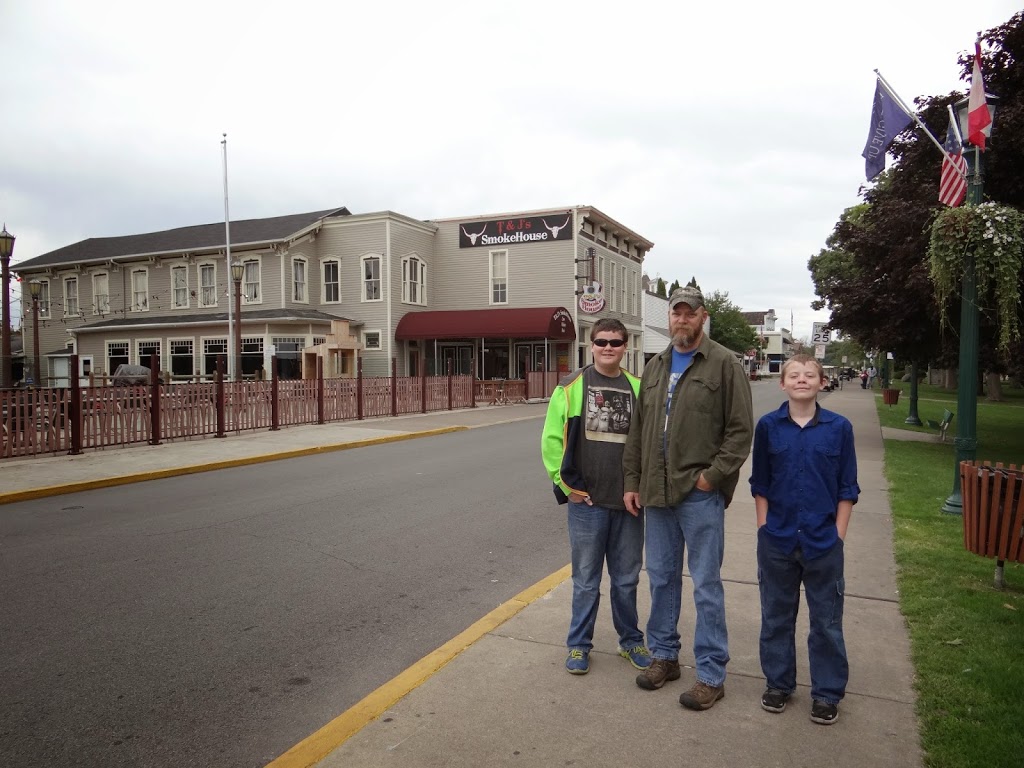 Day Life
We visited off-season on our trip, but found there was still so much to do and explore.  Just walking along the waterfront and downtown exploring the town park, art galleries and colorful shops is a breezy way to spend the day.  There's also a butterfly house, miniature golfing, caves tours, arcades, historical landmarks, and plenty of outdoor activities like swimming, fishing and watercraft rentals.
During the summer season you'll also find go-kart racing, para-sailing, kayaking, festivals, music in the park and many other fun activities.  Families can also have fun renting bicycles to ride around the island and explore.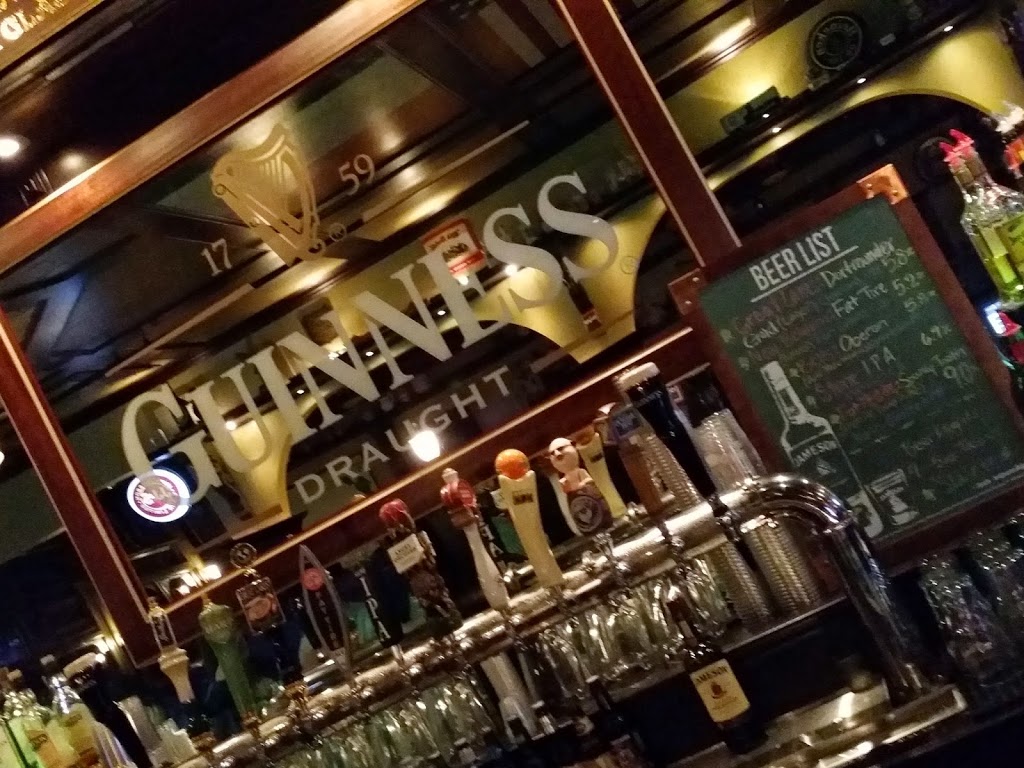 Night Life
Put-in-Bay comes alive at night in the downtown area, boasting a wide-selection of pubs and two wineries and a microbrewery. It's is also known for its exciting and varied music scene, and more than a dozen establishments offer daily entertainment.  Most of the pubs also offer food court areas or restaurant sections making it a great place to enjoy a family meal, too.  Our favorite nighttime stop was Hooligans Tavern on Catawba Avenue (pictured above,) a traditional Irish pub with remarkably reasonable prices and a gorgeous interior.
Just walking along the shore line is a romantic adventure at night, with the ways lapping on the shore and the boats docked in the bay.  Young children will enjoy watching the ships come into port.  Nighttime is also a great time to take a swim (if your hotel offers a swimming pool) while relaxing and gazing at the star-filled skies above.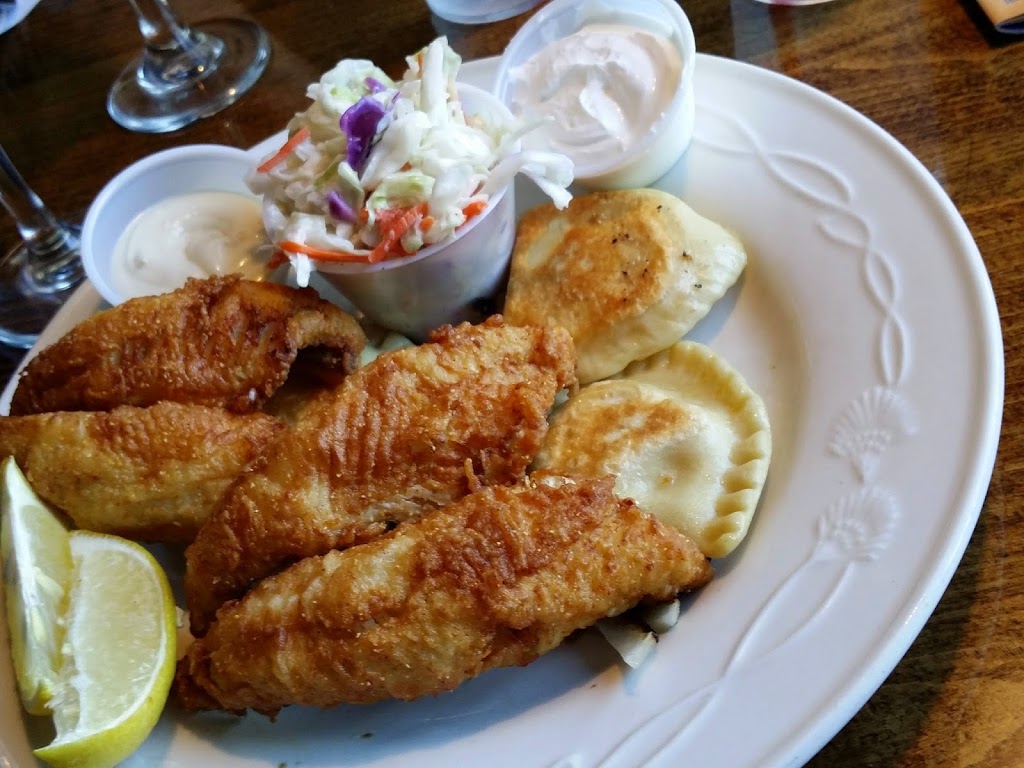 The Food
The island is filled with wide variety of restaurant selections with pricing and cuisine to suit every budget and taste pallet.  Of course, if you are fish lover, you'll discover plenty of fresh Lake Erie selections prepared daily including walleye and perch.  Our favorite seafood dish sampled was the Perch & Pierogies from Mossbacks Island Bar & Grille (pictured above)– a perfect pairing of fresh, lightly-breaded Lake Erie Perch and crisp, rich hearty pierogies.
Pasquale's on Delaware is an excellent selection for breakfast or lunch.  When we asked the locals where to find the best breakfast, they all pointed to Pasquale's and for good reason.  Every dish we ordered arrived in a heaping plateful of goodness.
You'll also find steak joints, pizzerias, snack bars, a village bakery and plenty of bay-side dining.  If you aren't headed to the island for the scenery and activities, it's still well worth making a trip just for the food!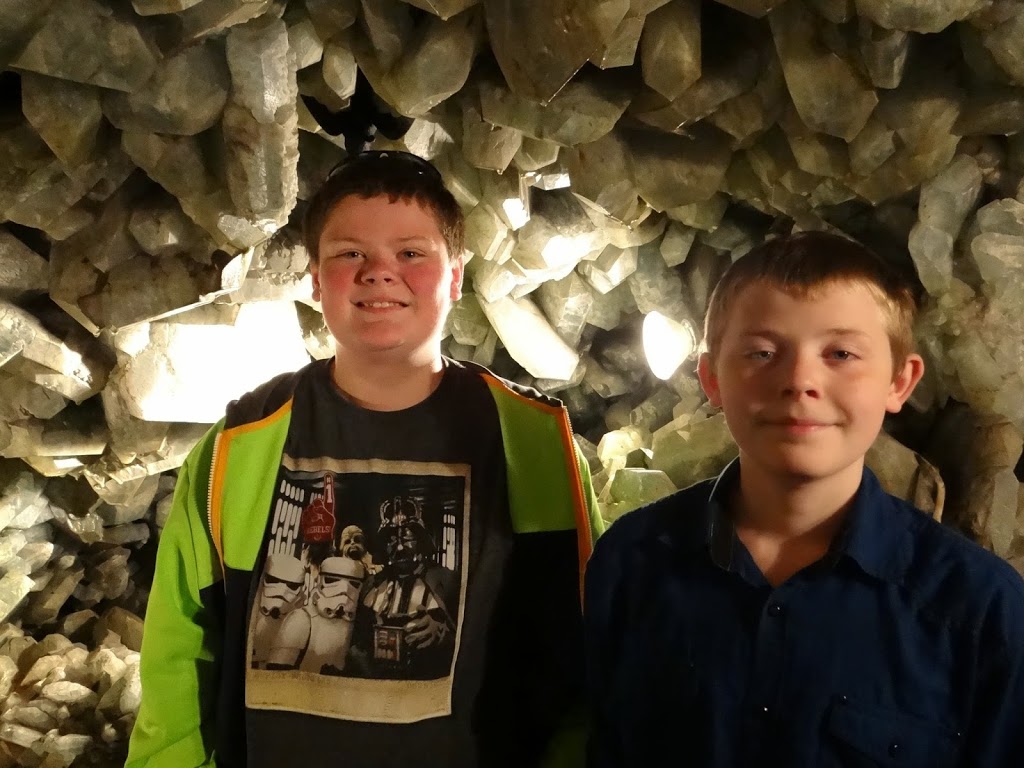 The World Largest Geode
Who knew in the middle of Lake Erie on a small island existed the world's largest geode?  Not I!  But certainly look it up and sure enough, in the Guinness Book of World's records it is!  It's even more amazing to stand inside it and admire the crazy-cool facets and features of what Heinman's Winery calls the "Crystal Cave" (pictured above.)  After climbing down in and experiencing this amazing wonder of nature, our family felt like we'd crossed off a major bucket-list item!

Where to Stay?
Put-in-Bay is not lacking in hotel, motel or bed and breakfast accommodations.  You'll easily find an affordable spot for a family trip or a weekend escape.  If you are looking for convenience and lake-side views, though, the Bayshore Resort offers the best of all the island life attractions.  With balconies overlooking the lake, heated swimming pools (pictured below,) deluxe room accommodations, and on-site restaurant and a tiki bar, you could spend your entire trip never having to take a step away from Bayshore Resort.  But if you do venture out (and you certainly want to see the rest of this amazing island!) you'll be a minute walk from the go-karts, a two minute walk from downtown, a ten minute walk from the harbor and a quick golf cart ride away from everything else.
Thinking about creating your own adventures in Put-in-Bay, Ohio?  Visit Lake Erie Shores & Islands to learn more about what do and where to stay: www.SHORESandISLANDS.com