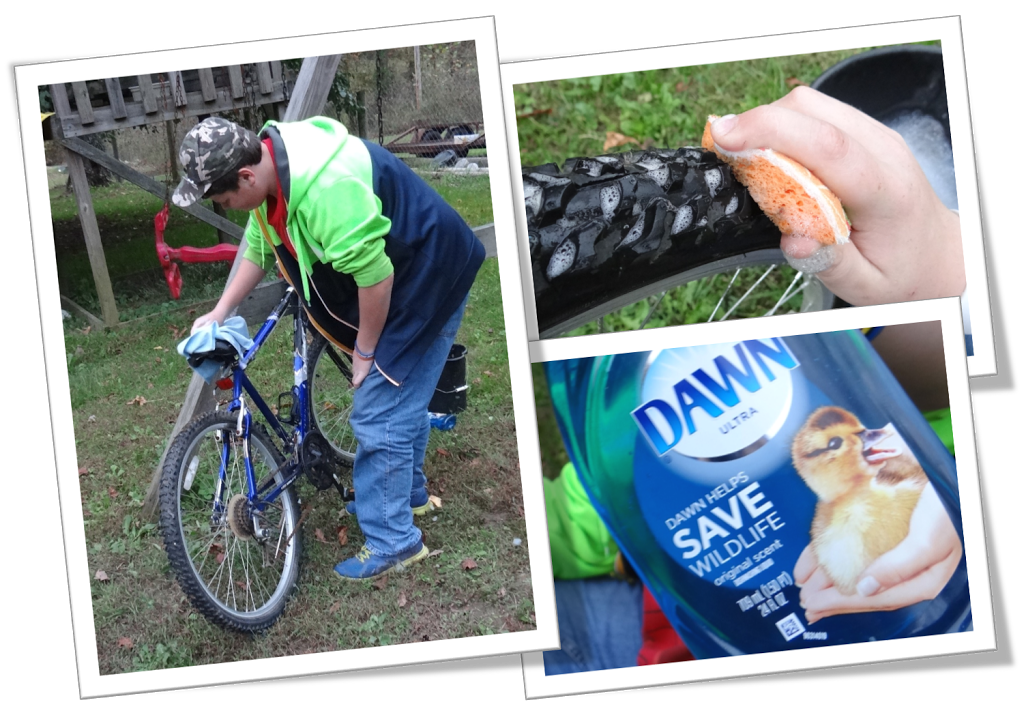 Thanks to the folks at Dawn via Double Duty Divas we're getting our bicycles ready for winterization!  This is a sponsored post but all thoughts, opinions and experiences are that of Rural Mom. 
Leaves are falling faster than the raindrops and frost has already begun to settle each morning in Kentucky.  As the day grow colder and winter looms, it's time to garage and winterize all our vehicles including bicycles.  Properly cleaning and storing our bikes ensures they will not degrade over the winter and will be ready to ride come spring!
A good scrub down will remove dirt, grease, grime and organic materials that may decompose over the winter month.  To help with our weatherization, we turn to our trusted kitchen pal Dawn to help out.  In the same way Dawn cuts through greasy messes in the sink, it zaps away dirt and grime from our bicycles, too.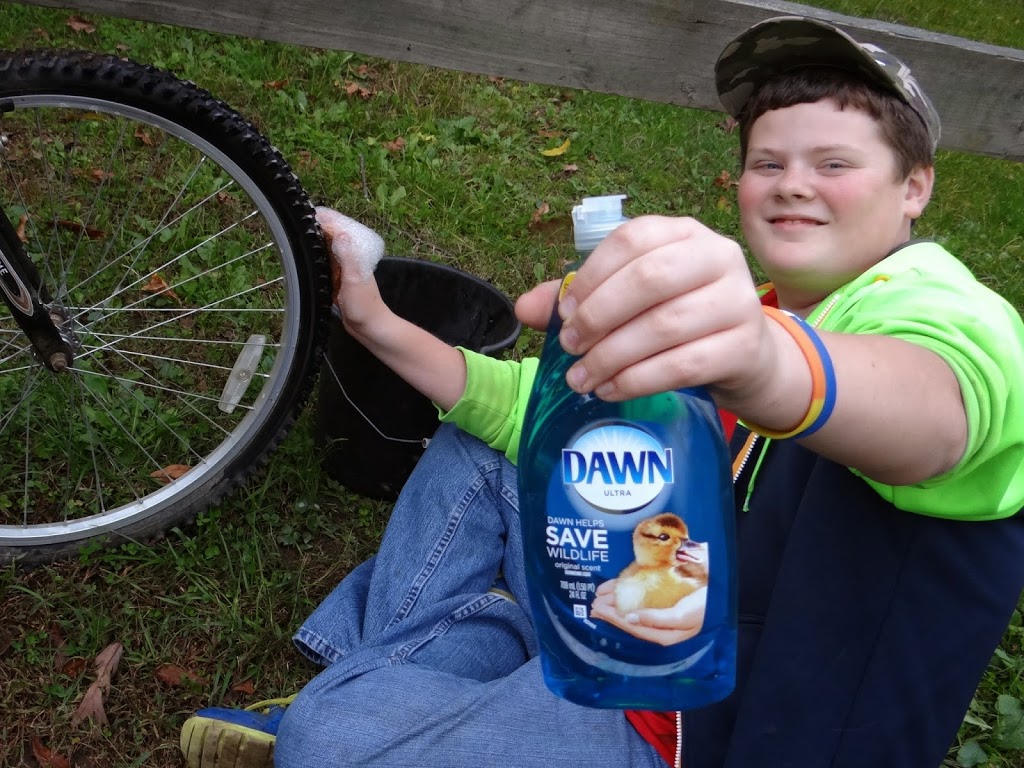 To get the job done and remove grease, oil and dirt from car or bike wheels, simply add a teaspoon of Dawn to a gallon of hot water.  Grab a sponge, dip it in the water, squeeze out excess suds and water and gently scrub the tires and hubs.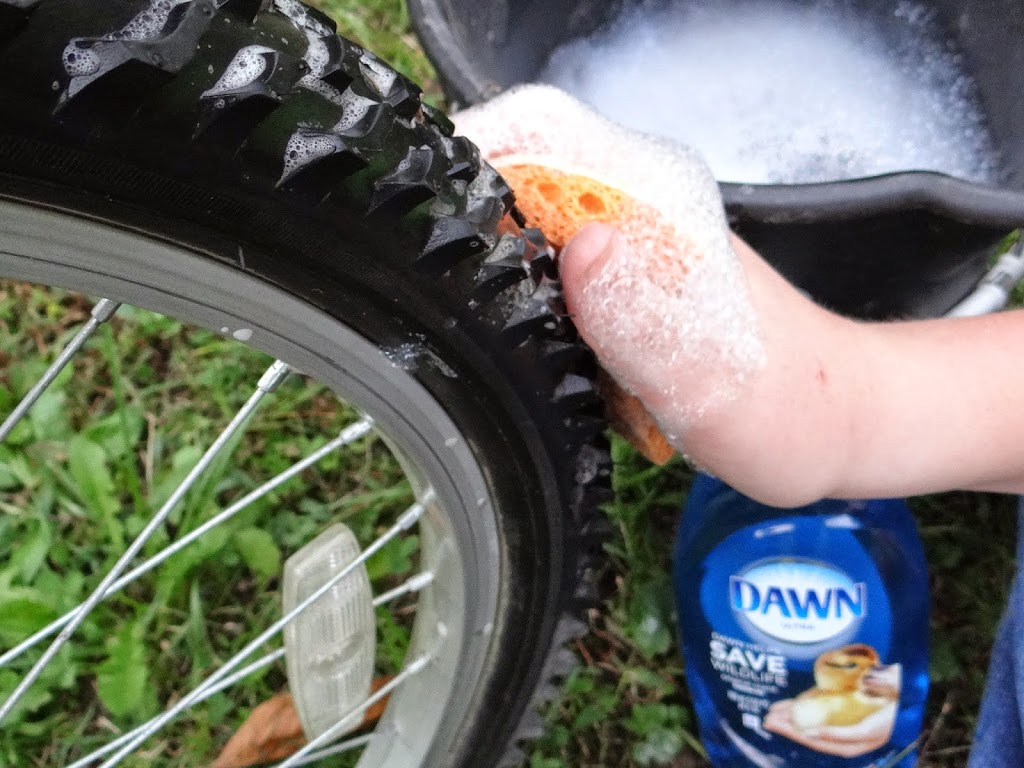 Lickety-split those little Dawn bubbles go to work to power away the dirt and grime.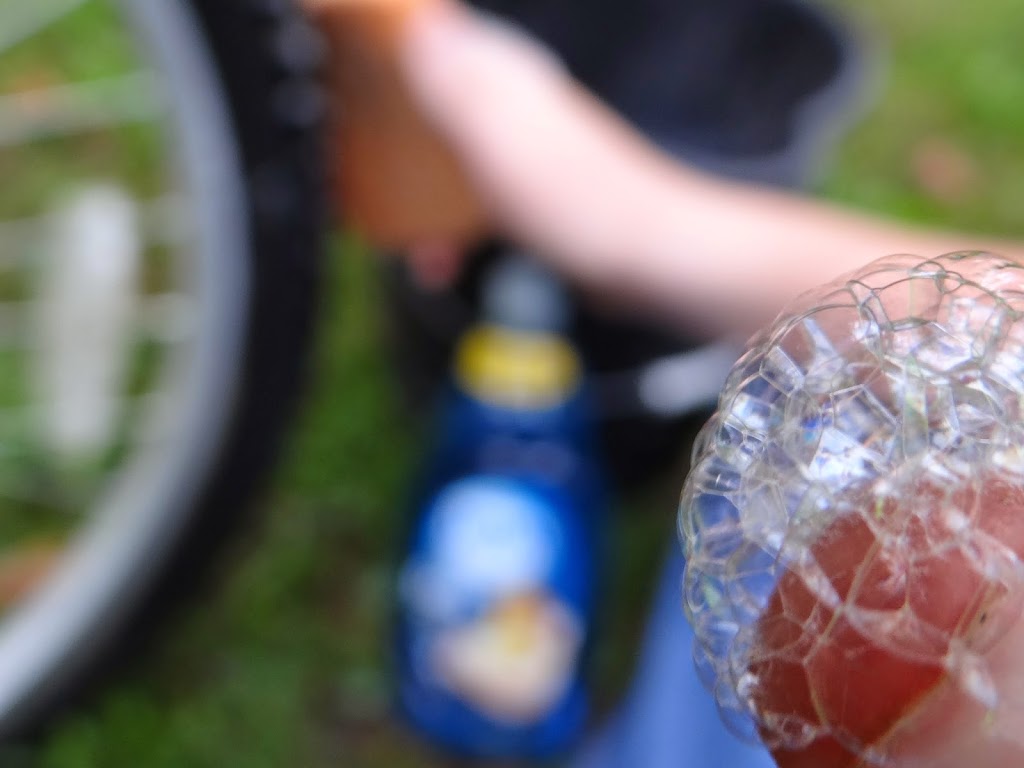 You can see the dirt and grease lifting off the tires instantly.  When the tires are completely clean, rinse with clean warm water and then dry them with a soft towel.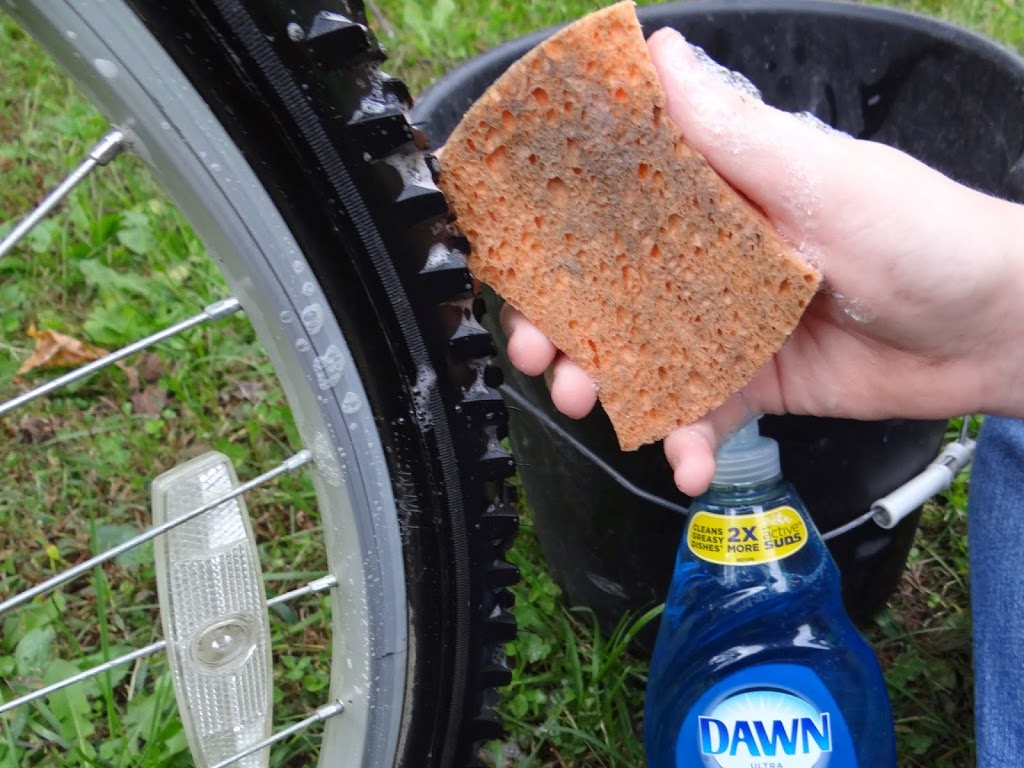 We use the same process for the rest of the bike, making sure to dry it thoroughly when finished to help prevent any rusting on the vehicle.
After thoroughly cleaning the bike, we also inflate the tires, lubricate the chains and hang the bikes up for storage.
I love when every day products have multi-purpose capabilities.  Dawn is not only great for cleaning up tires for weatherization but can be handy for cleaning up other garage items like tools, too.