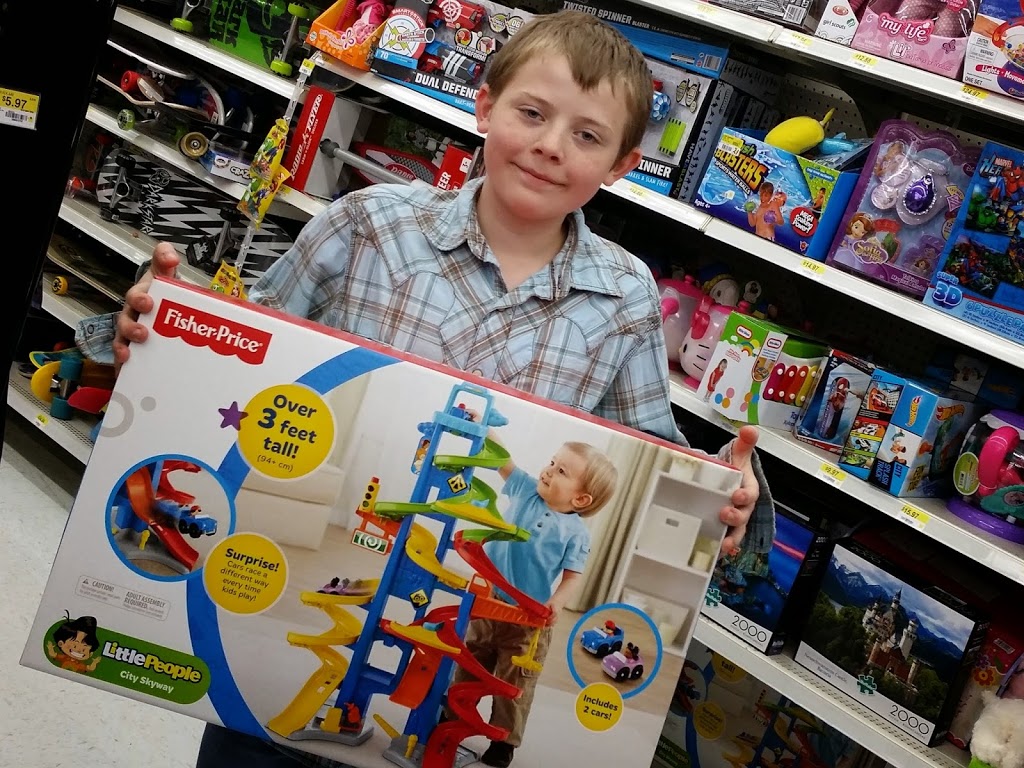 Thanks to 
Walmart
 though Sverve for sponsoring this post and giving me the incentive to get a head start on my holiday shopping and discover the hottest toys of the season!  
Last month we chatted about the 5 surprising benefits to getting a head start on your holiday shopping and this month, we're putting our simple tricks for spending wisely and avoiding stress during the holiday to practice!  Last weekend we attended the Holiday Toyland Event at our local Walmart to interact with this year's hottest holiday toys and start shopping for all the loved ones on our list!  

At the Holiday Toyland Event, we discovered the hottest holiday toys and picked up the  Fisher-Price® Little People® City Skyway for my grand daughter.  There's no doubt she's going to love this action-packed toy and I've saved a ton of time, hassle and crowded stores by picking it up early. You can discover this super-fun playset and more of the hottest holiday toys at your local Walmart Holiday Toyland Event, just check the flyer here for more information: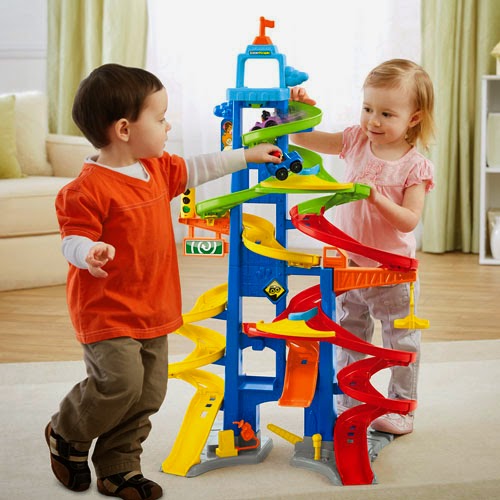 The Fisher-Price Little People City Skyway designed for ages 18 months to 5 year-old, features an over 3-foot tall series of ramps for plenty of playtime fun!  You can send your Little People vehicle and rider down the ramp at the top of the set.  Each race has a different finish as the car will come down from the ramp in one of three spots.  Children can flip different switches along the way to cause the cars to change paths or let the toy surprise them with automatic changes.
Want to see it in action?  My sons were eager to assemble the set and test it out for their niece, I suspect their motivation was a wee bit more than quality control!:
All of my children have grown up playing with Fisher-Price Little People playsets and I'm tickled to gift them now to my grand child, too.  What I've come to expect from Fisher-Price Little People sets over the years is durability, quality and oodles of exciting playtime to be had! The Fisher-Price Little People City Skyway is exactly as expected and then-some!  I know my grand daughter will have endless hours of fun for many years to come.
For more information on the Fisher-Price Little People Skyway, visit http://www.fisher-price.com/en_US/brands/littlepeople/products/86203