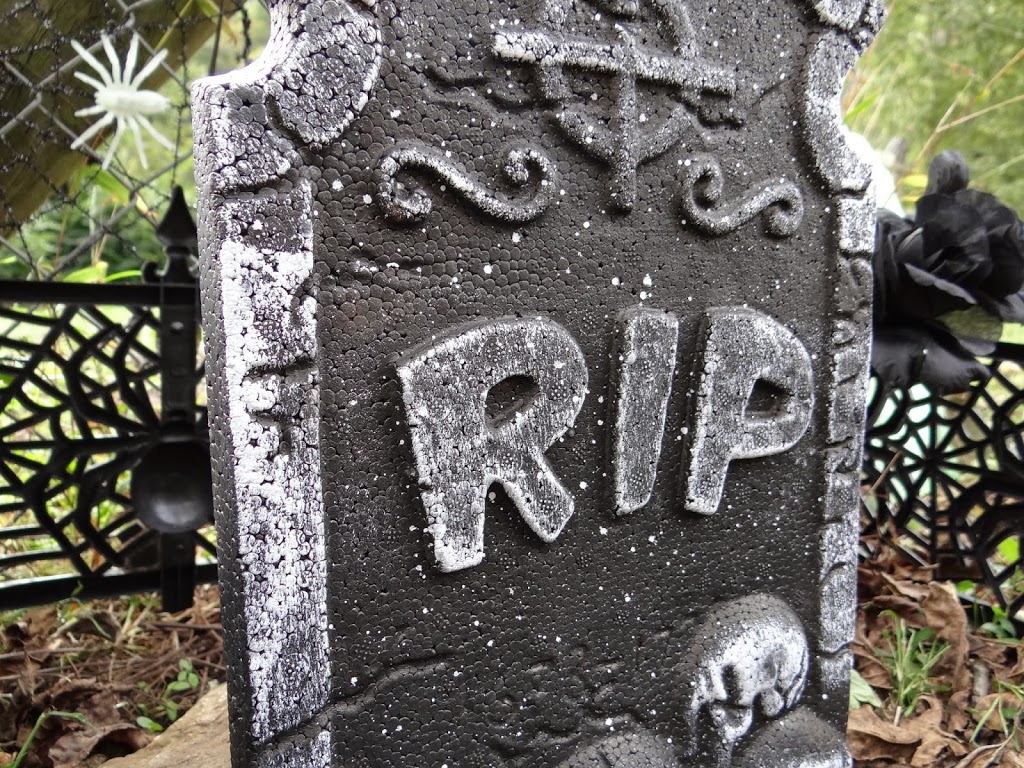 We're having a spooky-good time creating Halloween outdoor decor with a little help from Dollar Tree this fall! #sponsored
Halloween is my family's favorite time to create outdoor decorations.  The kids really love carving pumpkins, making leaf-stuffed scarecrows and zombies and generally turning our entire yard into a huge, spooky-fun Halloween celebration!
This year on our trip to Dollar Tree (where we always find lots of Halloween goodies for inspiration,) the Halloween Fence caught my eye and I immediately knew I had to create some type of dark garden to set outside our gate.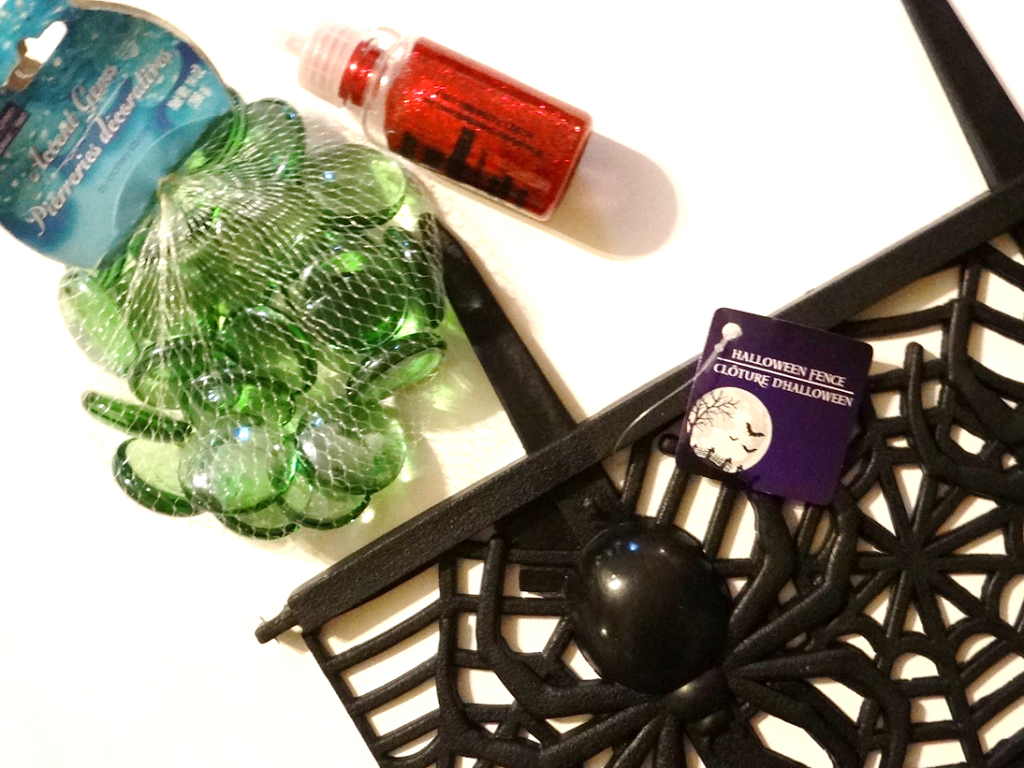 Materials Used from Dollar Tree:  
Halloween Fence
Crafters Square Jumbo Green Accent Gems
Polyfoam Tombstone Decorations
Plastic Ping Pong Eyeballs
Black Rose Bouquets
Red Tapered Column Vase
Crafters Square Glitter Glue
Halloween Spider Web with Glow-in-the-dark Spiders

Materials Used (Other): 
Scissors
Hot Glue & Glue Gun
Gardening Wire Twist Ties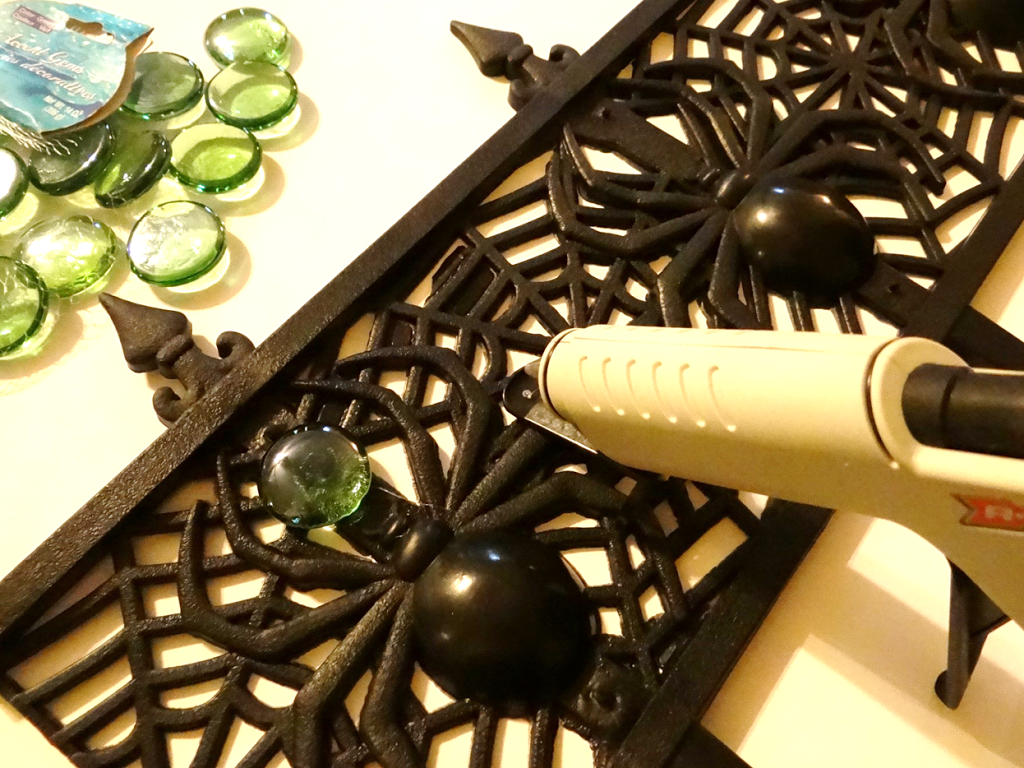 The first thing I decided was that the fence needed a little more dark garden flair, so first thought of grabbing some glitter to give it some sparkle, but as I wondered over to the floral department for some foliage and a vase, I spotted the Crafters Square Jumbo Green Accent Gems and knew they would add that extra dark, creepy Halloween pop-n-sizzle I was looking for.
A little hot glue secured each gem above the spiders and then I added a simply glitter glue diamond shape to the back of each spider.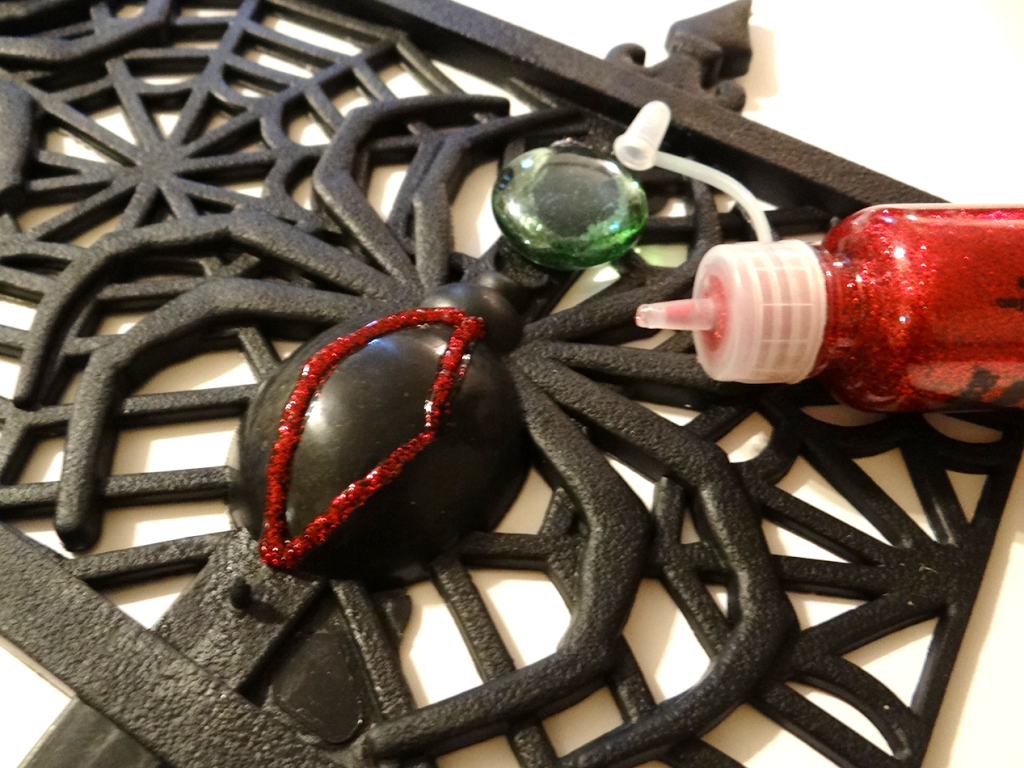 These additions made my fence a stand-out show-piece all on it's own.  As I set it down in the location I wanted to place the garden, I felt like I could have actually just left it just "as is" and still would have had a great decoration piece.  A pumpkin could easily be placed in the spooky garden as a centerpiece or even a lovely pot of mums.  Once you have the framework in place, the possibilities are endless.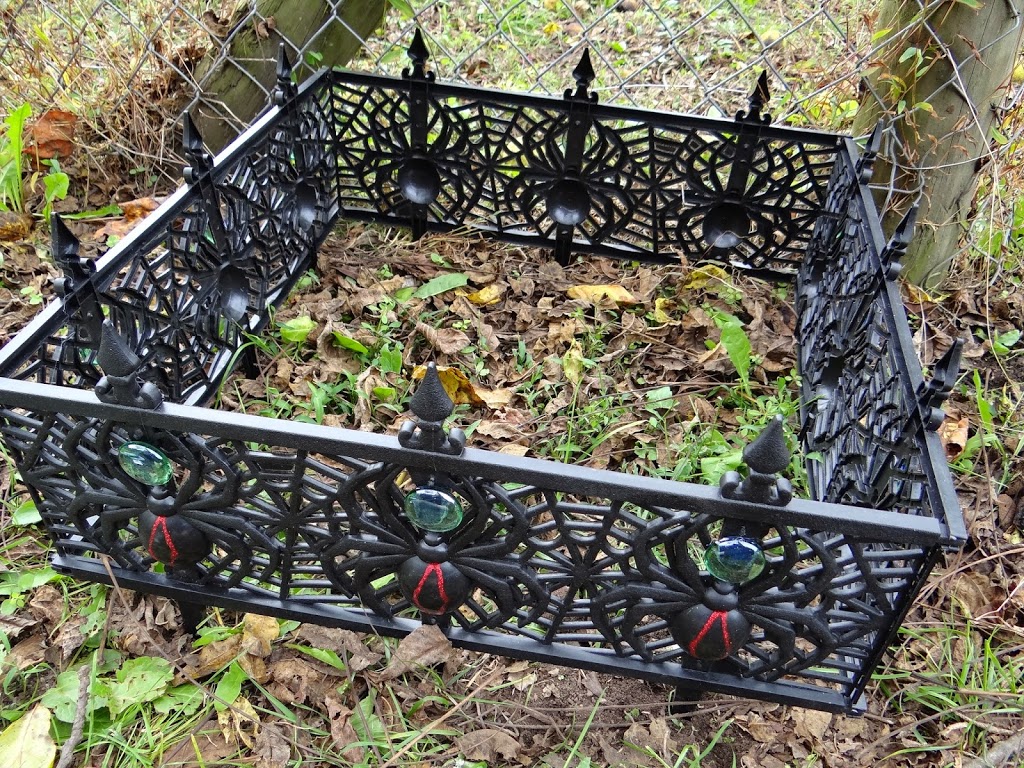 For my dark garden though, I wanted to create something a little more "deadly" with grave stones and other creepy accents like eye balls and black roses.  More of cemetery garden look that would go with our glow-in-the-dark ghosts and tombstones we also picked up from Dollar Tree.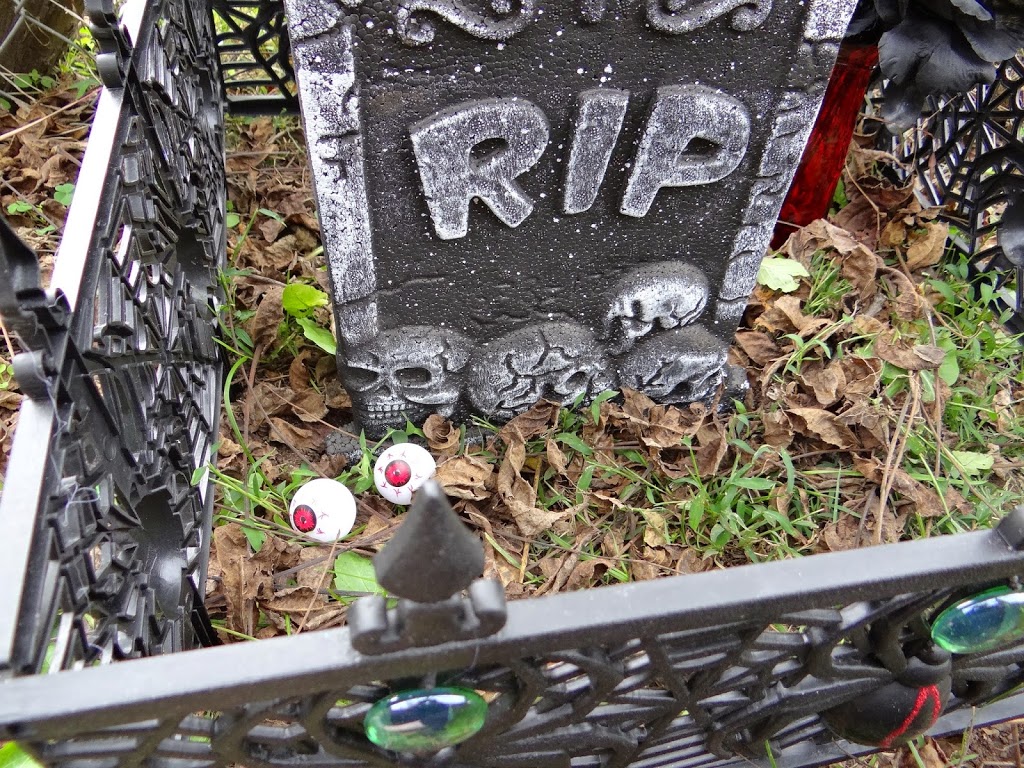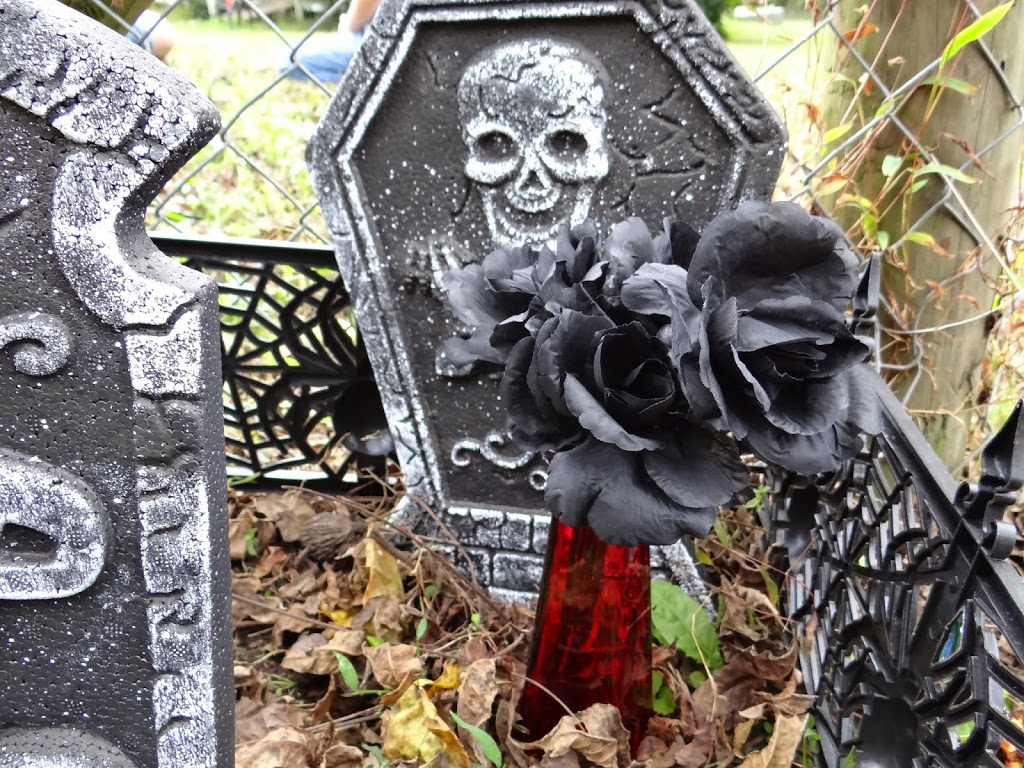 With the addition of two Polyfoam Tombstone Decorations, a couple Plastic Ping Pong Eyeballs, two Black Rose Bouquets in a Red Tapered Column Vase, and a Halloween Spider Web with Glow-in-the-dark Spiders set in the background my dark garden came together nicely.  I left nature "as is" with the leaves on the ground which I feel contributes to the authenticity of design.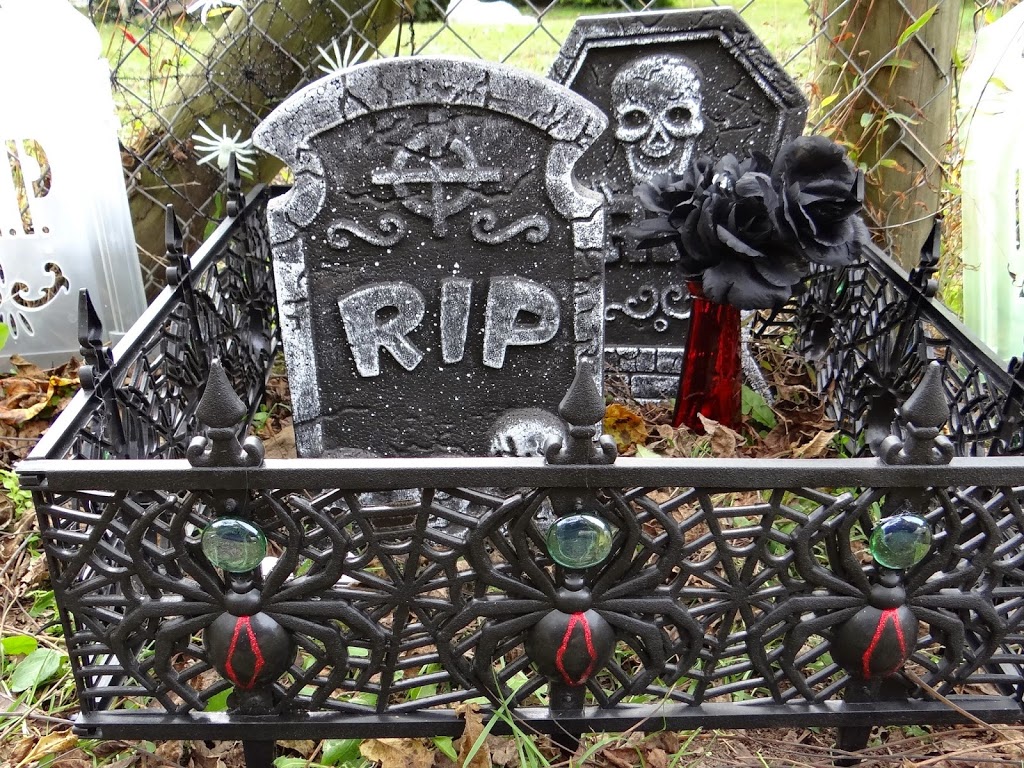 Around the garden I placed some Glow-in-the-dark Plastic Tombstones and Ghosts we also found at Dollar Tree and secured them to the fence using gardening wire.  The ghosts appear to be rising out of my garden giving it a very playful appeal.
Plus, with the glow-in-the-dark cutouts, we'll have decorations that change throughout the daytime and nighttime for Halloween fun 24-7!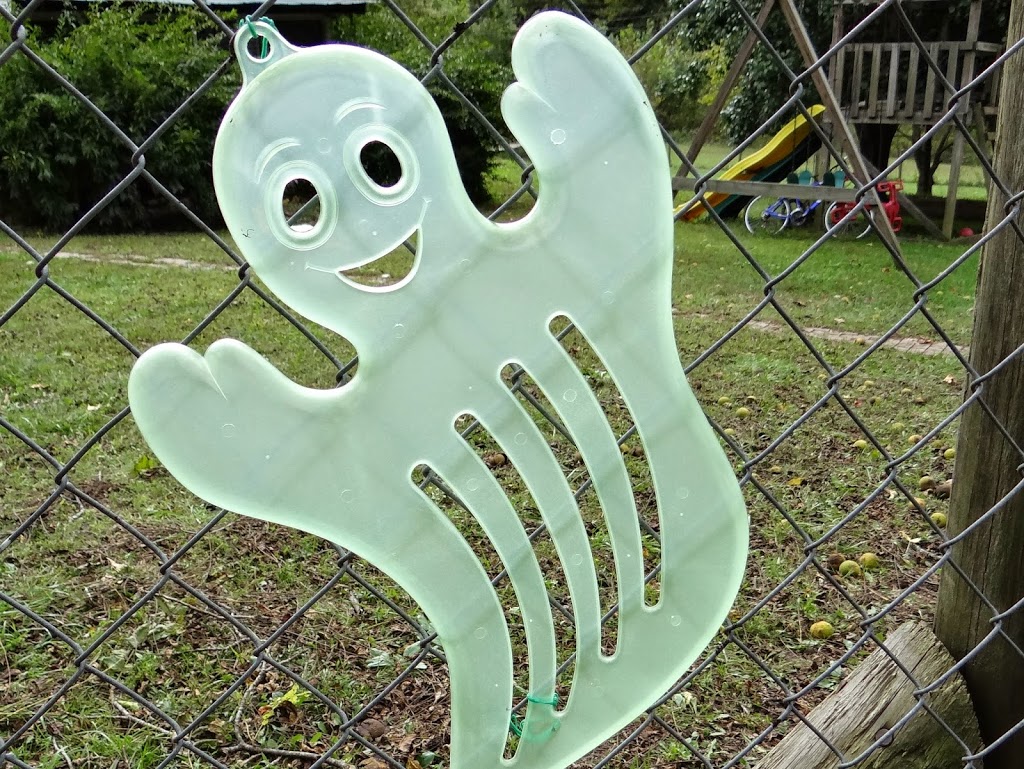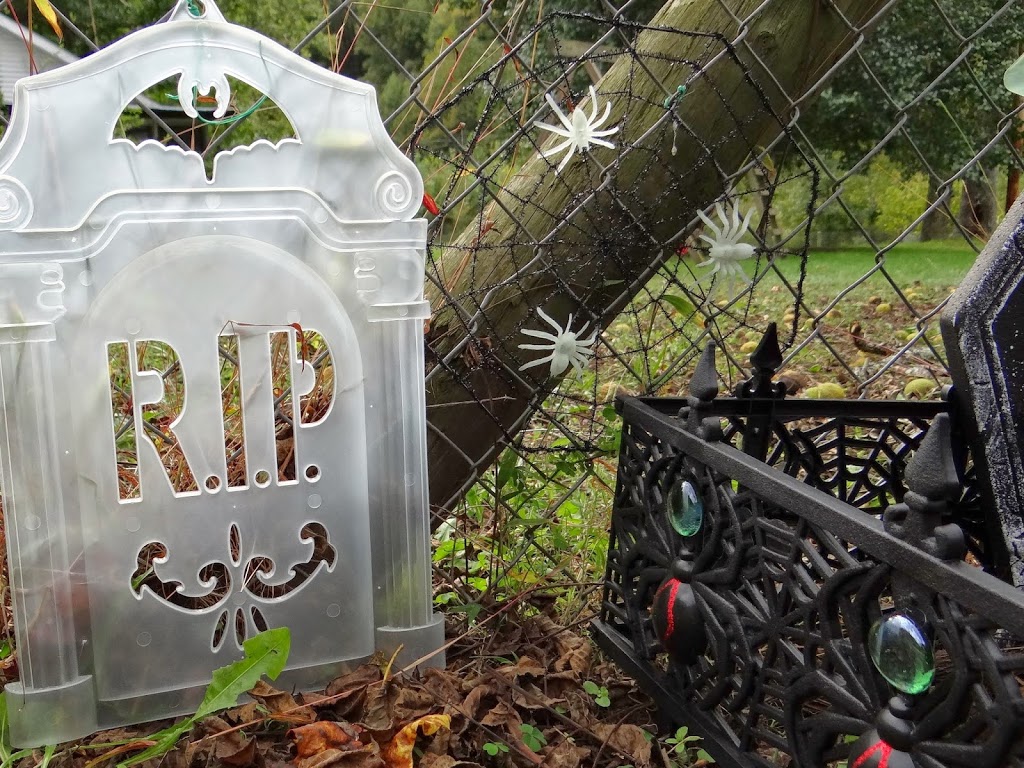 We're still adding new decorations, like this fun Dead End Tape (also purchased at Dollar Tree.)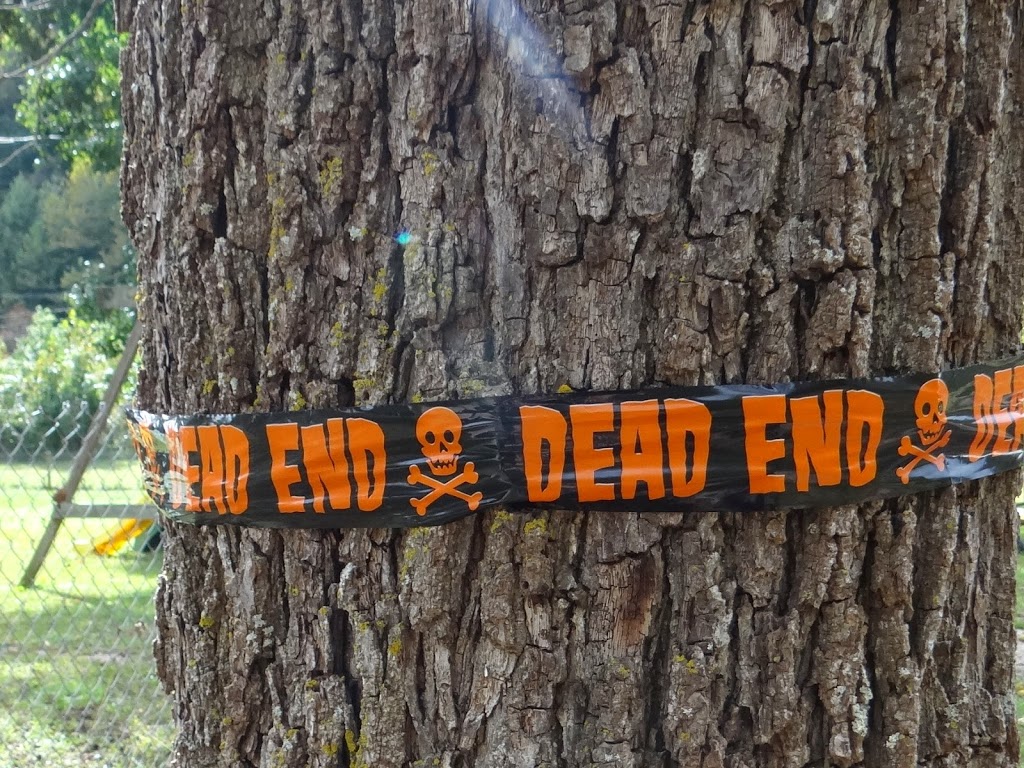 Guests and neighbors have already commented on how much they love our Dark Garden and are looking forward to our continued Halloween decoration efforts.  We will certainly not disappoint!  Pumpkin carving is up next on our Halloween to-do list!
Do you decorate for Halloween?  What would you put in your Halloween Dark Garden? 
For more information on Dollar Tree and to locate a store near you, visit http://www.dollartree.com/