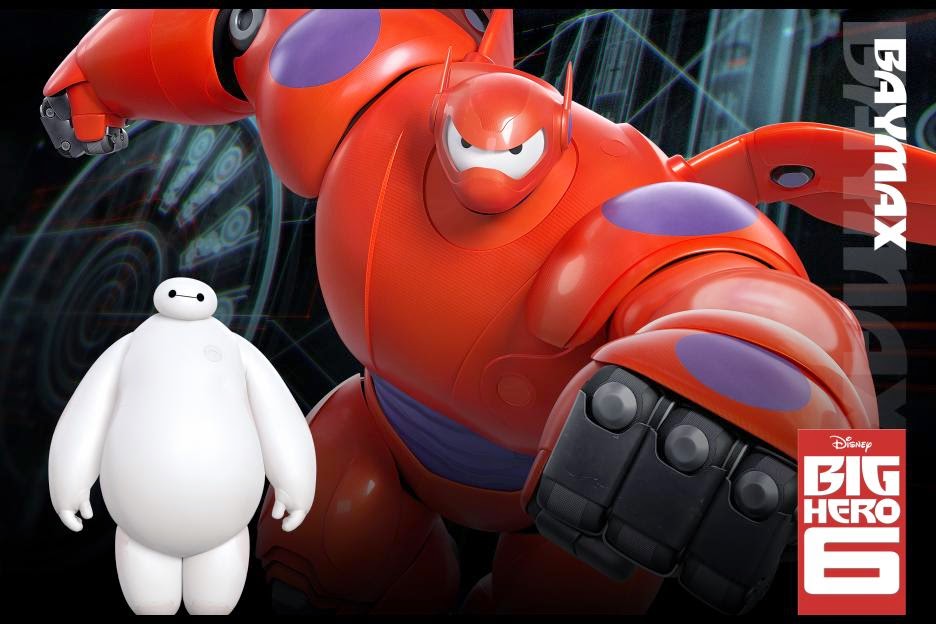 The buzz had barely started about this new 3D computer-animated super-hero film when we stepped inside the Walt Disney Animation Studios to get a preview of the movie and meet with Directors Don Hall & Chris Williams and Producer Roy Conli.
My sons hadn't even started talking about BIG HERO 6, so I had no reference on what to expect or even if we'd be interested in the film.  From the second I saw Baymax on screen, though, it was love at first huggable-inflatable-robot sight.  This action-filled, exhilarating film is absolutely going to capture the imaginations and hearts of audiences everywhere!
Synopsis:
Big Hero 6," an action-packed comedy-adventure about the special bond that develops between Baymax (voice of Scott Adsit), a plus-sized inflatable robot, and prodigy Hiro Hamada (voice of Ryan Potter). When a devastating event befalls the city of San Fransokyo and catapults Hiro into the midst of danger, he turns to Baymax and his close friends adrenaline junkie Go Go Tomago (voice of Jamie Chung), neatnik Wasabi (voice of Damon Wayans Jr.), chemistry whiz Honey Lemon (voice of Genesis Rodriguez) and fanboy Fred (voice of T.J. Miller). Determined to uncover the mystery, Hiro transforms his friends into a band of high-tech heroes called "Big Hero 6."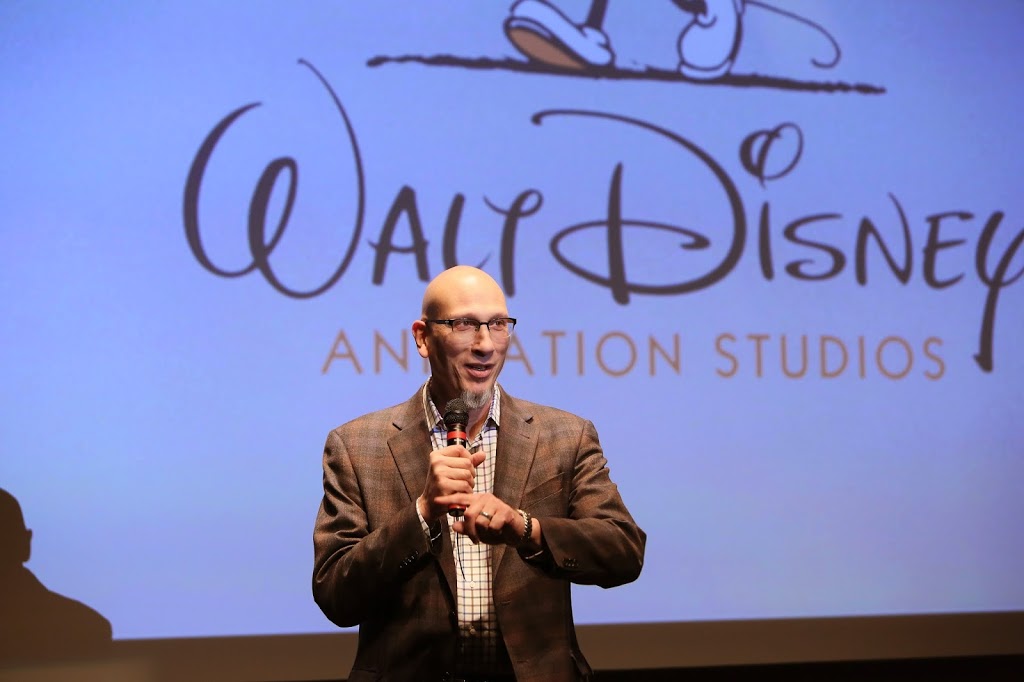 BIG HERO 6 Producer Roy Conli
Producer Roy Conli said the crew is tirelessly working to complete the film.  Plenty of man hours go into the creation of this collaborative work of art.
"Right now there has never been a more creatively vibrant time at Disney Animation," said Conli. "We keep pushing ourselves to make each and every film unique and engaging.  At the same time, we want to make sure we are filling it full of the heart and humor that audiences expect.  This film has that heart."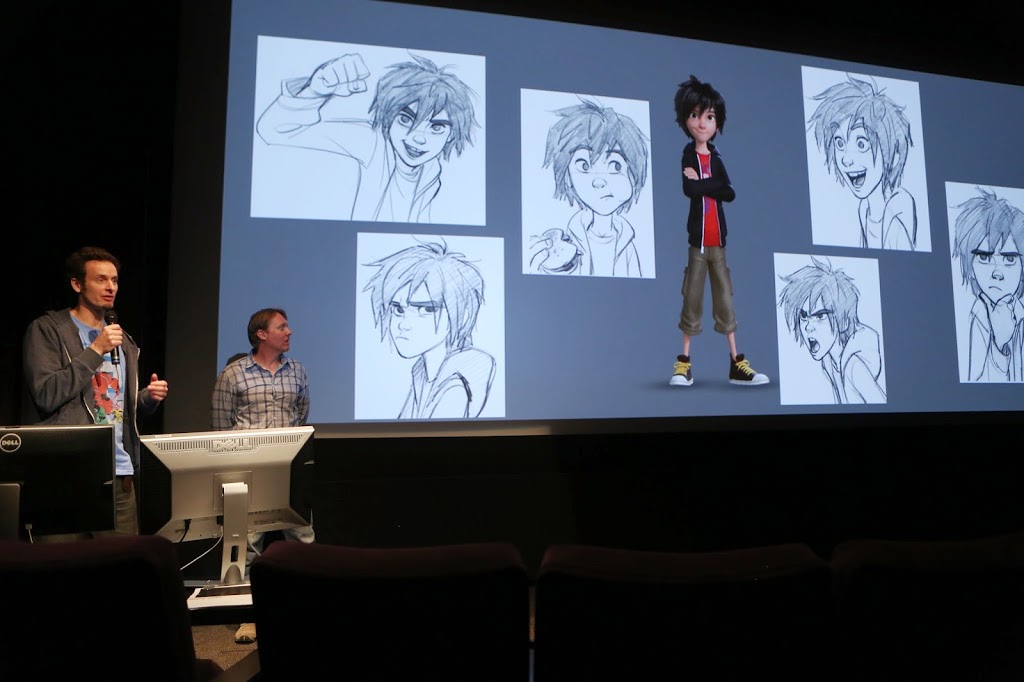 BIG HERO 6 Directors Chris Williams and Don Hall
Directors Don Hall and Chris Williams found inspiration for BIG HERO 6 from the Marvel comic book series with the same title.  The names of the characters were kept intact but they wanted to create an original story in a new, unique world.
San Fransokyo, the city of the future in BIG HERO 6, (as you may have guessed) is a blend between San Francisco and Tokyo with a lot of Disney Animation magic tossed in. BIG HERO 6 is the first movie from Disney Animation to use a new technology called Hyperion, a rendering lighting package that gives a more natural, cinematic lighting look and feel to the animated film.
The directors also wanted Baymax, the plus-sized inflatable robot in the film, to be unlike any other robot and fashioned the character after soft robotics, a new field of research in bio-inspired designs. They took exploratory "field trips" to gain first-hand knowledge of the technology to incorporate it in film.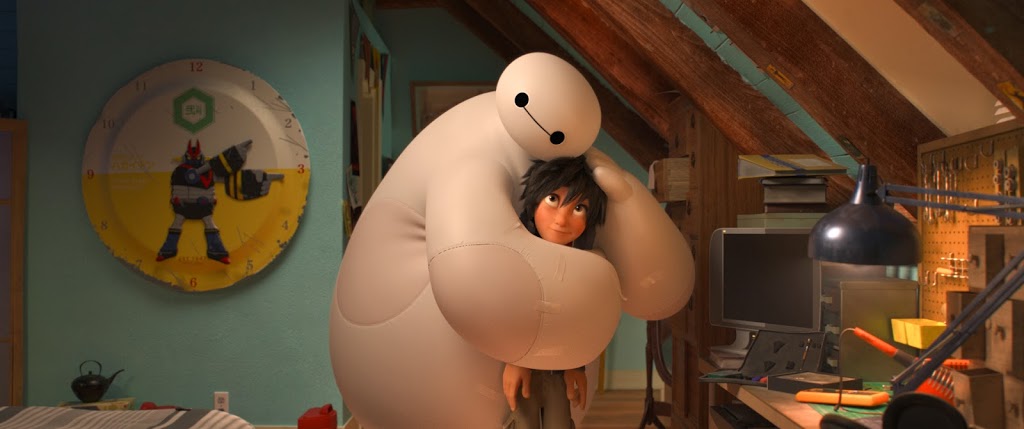 At the heart of BIG HERO 6 is the relationship between Hiro Hamada and Baymax.  The directors felt that if the movie were to become a timeless film, it all boiled down to the emotion and realism of the interaction between characters.
From what I have seen so far, the crew that has worked on BIG HERO 6 has created a brilliant work of art and a film that will certainly capture the imagination and hearts of all who see it!
~
BIG HERO 6 opens in theaters everywhere on November 7th!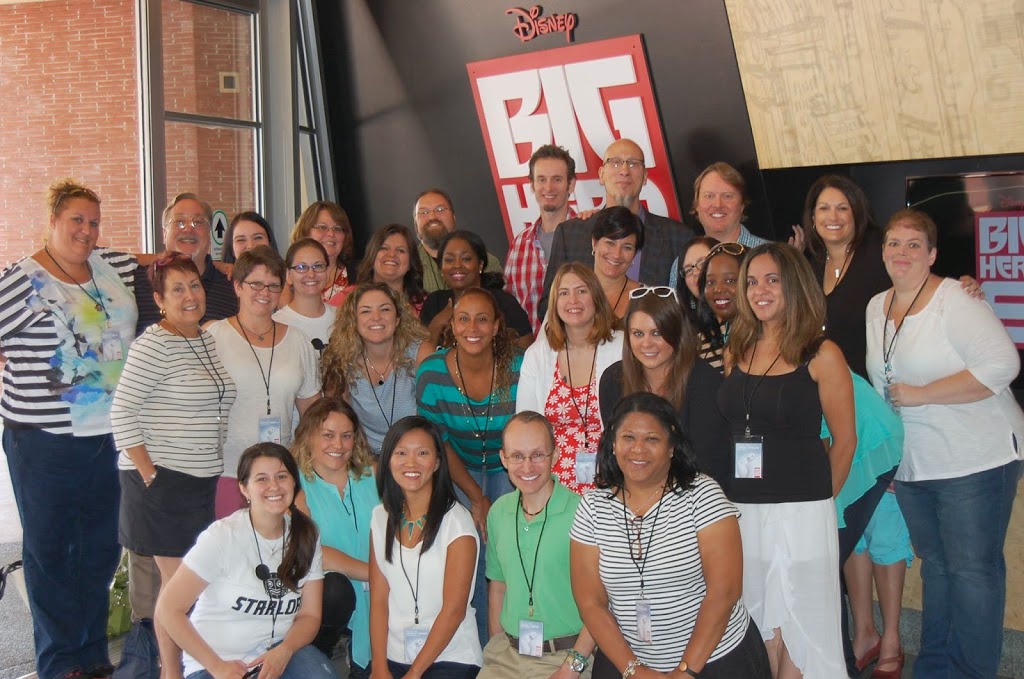 BIG HERO 6 Preview – Blogger group shot with 

Directors Don Hall & Chris Williams 

and 

Producer Roy Conli.  (In case you were looking for me, I'm 4th from the left in the back row.) 
Disclosure:  I received an exclusive trip courtesy of Disney to attend various events including the preview of BIG HERO 6.  I'm under no obligation to report anything other than my personal experience, thoughts and opinions.