How can one little bear's birthday cause so much excitement in my home? Because it's Snuggle Bear's 30th! I had to say YES when asked if I'd like to help this cute little guy ring in this milestone birthday the whole month of Septem-bear.  While I did receive complementary Snuggle products as a thank you for sharing this major event, all opinions and true love of Snuggle products are my own.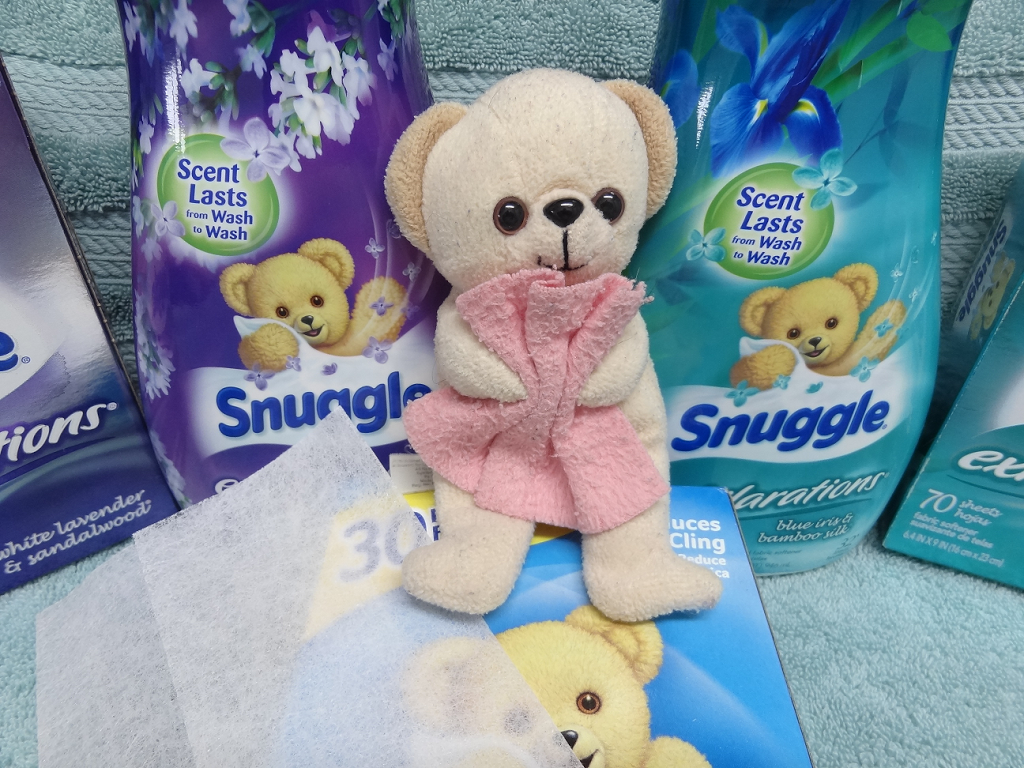 Snuggle has been helping me keep my laundry smelling fresh and cling free for decades now. My Mom was the first to give me a box of the classic Snuggle Blue Sparkle dryer sheets and I've been hooked ever since. 
I always buy Snuggle products and have wanted to try the new Exhilarations line, so I was delighted to receive Snuggle liquid fabric softener and dryer sheets in both Blue Iris and Bamboo Silk and White Lavender and Sandalwood, along with a box of my favorite scent- Blue Sparkle.
I wish you could smell my laundry room! Any Snuggle product smells good in my book, but combine all three scents and I'm in heaven! While I am using the liquid fabric softeners strictly for laundry, the fabric softener sheets are going to be placed throughout my home to help keep things fresh.
The new Snuggle scents are not overpowering in any way, but they still are long lasting assuring that your laundry will stay snuggly soft and fresh for 30 days.
I've used both scents now and can't pick a favorite! My girls are leaning towards the White Lavender and Sandalwood and my husband prefers Blue Sparkle but doesn't mind either new scent because to him, they just smell clean and fresh. 
Now before you start thinking you don't have time to attend a "bears" birthday bash, I'd like to share some fun facts about our birthday bear:
Snuggle Bear was created by the Jim Hensen Company to represent snuggable softness and fabric freshness.

Snuggle Bear became a pop culture icon over the past three decades appearing in 80's TV compilations, social media memes and sitting alongside Wonder Woman's outfit and Jeannie's bottle in the Museum of TV Memorabilia.
That's pretty impressive for a bear.
An Invitation to Snuggles
Twitter Birthday Bash: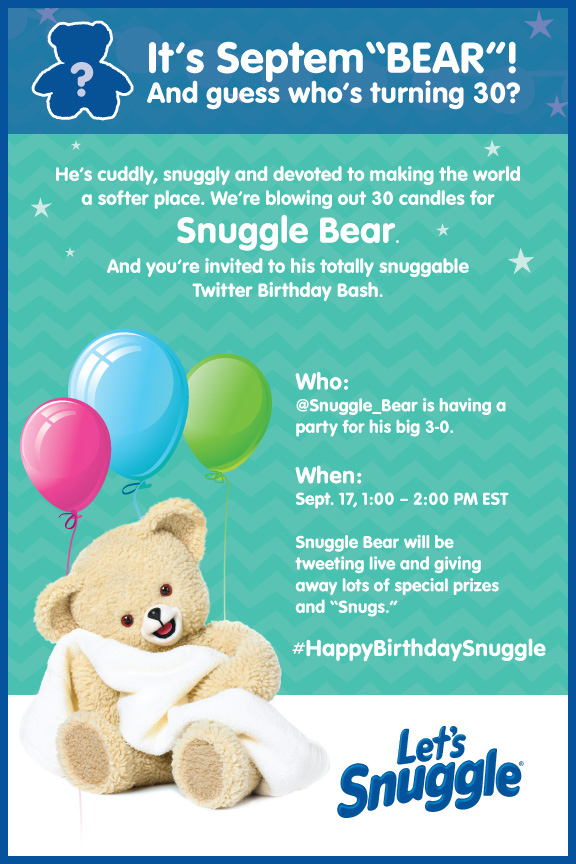 You can bet I'll be in attendance on Wednesday, when Snuggle Bear will be tweeting live and giving away lots of prizes and "Snugs". 
I know my daughter's would love to win anything from the Snuggle-Bear. They have both been super fans since they were little. See that little Snuggle-Bear in the first photo? This baby has been a member of our family for over a decade.


I hope you'll join us over on Twitter this Wednesday for Snuggles birthday bash, I think it's going to be lots of fun! Head on over and follow Snuggle on Twitter now.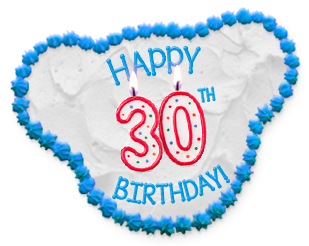 Before the bash, you can learn more about all the Snuggle products on their websiteand like them on Facebook too.