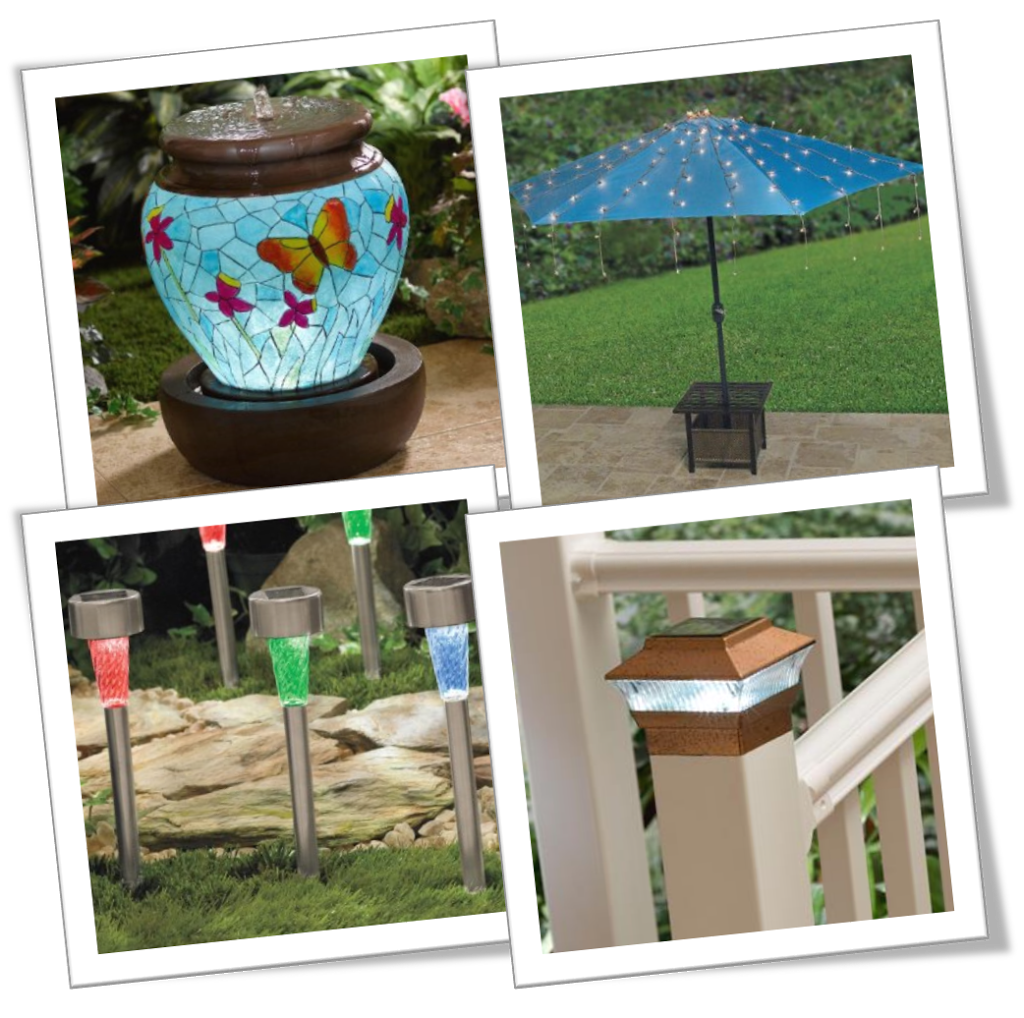 Translucent Lighted Fountain with Floral Design | Cascading Umbrella Top String Lights | Set of 6 Mini Color-Changing Solar Lights |  Solar Fence Post Light
All summer long, you've tried to hide nicked table-tops under flimsy plastic cloths.  Prayed fervently that your 10-year-old chairs would hold up to your five-year-old nephew's propensity to jump on them.  Cringed every time you served chips and dip from trays that had taken one-too-many spins in the dishwasher.  Wondered for the thousandth time why your garden looked so drab.
We all "make do" when the pocket book strings are tight and it doesn't seem like hope is on the horizon for affording updates to our current backyard decor and set-ups for entertaining. There's nothing wrong with wanting to spruce up your furniture, decorations or serving items – after all, they add great joy to your gatherings and the right, bright tools are always a bonus to have on-hand.

The good new is, there are ways you can afford updates, like capitalizing on the end-of-summer deep discounts from BrylaneHome.com to help you see your backyard dreams come true!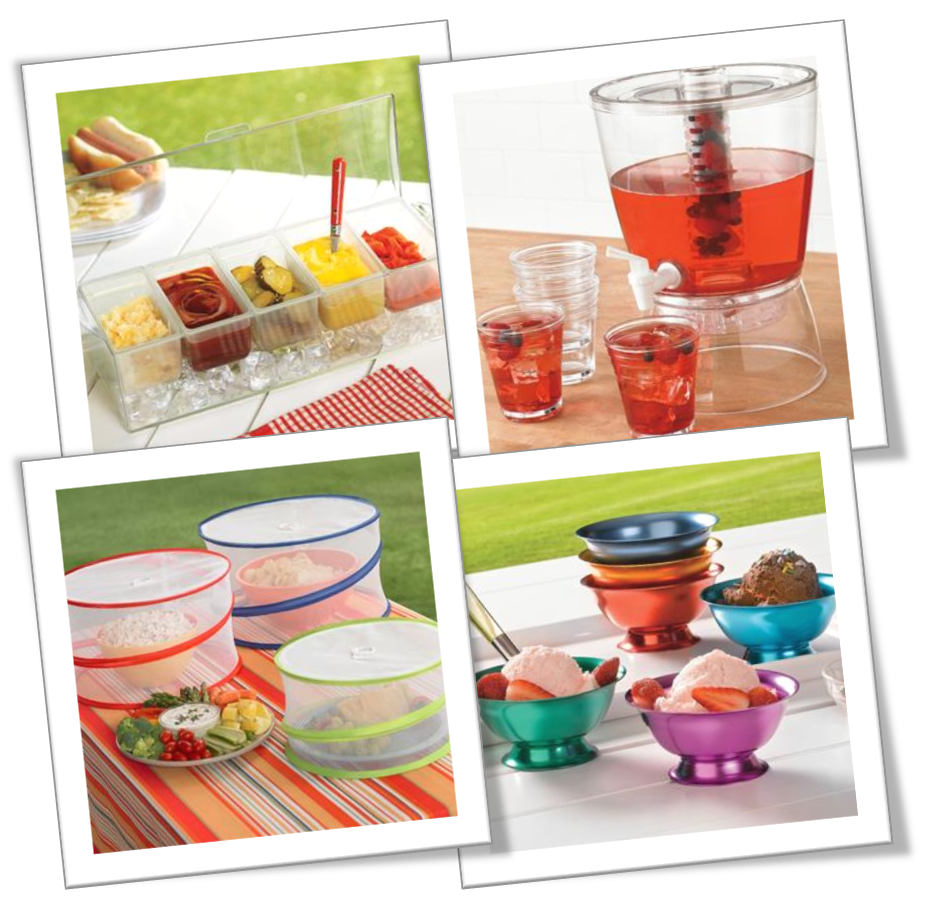 Chilled Condiment Server | Drink Dispenser with Flavor Infuser | Set of 3 Food Tents | Ice Cream Bowls, 6 Piece Set
Think you can afford a free-standing bar to serve drinks with style at your next backyard gathering?  Think again!  BrylaneHome.com currently has the Free-Standing Bar Table (pictured below) for $39.99 – a discount of 75 percent off retail! (price as of 9/1/14) 
Want a pretty drink dispenser with a popular option for flavor-infusion to perch atop your bar table?  Check out the Drink Dispenser with Flavor Infuser (pictured above.)  It's on clearance for $9.99! (price as of 9/1/14)
The list goes on and on and on and the saving add up and up and up, until you are sitting pretty with all the brand-new furniture, decor and items for entertaining that will make your next get-together the one that leaves guests talking about how lovely everything at the event was.  What I really love the most is how you can feasibly decorate your yard and add much-needed furniture for less than the cost of food for your next party!
There's no need to stop with summer items, though, Brylane Home offers a terrific selection of items for all your home needs, always at great prices, including plus-size furniture lines with more comfort and space to suit your relaxation needs.
And the deals even get sweeter with special shipping and coupon offers from BrylaneHome.com like their current Labor Day promotion offering Free Shipping on orders over $99 (check BrylaneHome.com for more details.) 

For a Rural Mom, the convenience of having a great selection of items available at your fingertips for a highly affordable price delivered straight to your doorstep is also a dream-come-true. The money saved on trips to the city where you are met with the frustration of not being able to find what you want at the price that you need can be exhausting.  It's the reason I truly love finding companies like BrylaneHome.com to share with you and to utilize for my own needs.
What would you love to put in your dream backyard? 
Stay tuned, we'll soon be delivering more ideas for creating your own backyard oasis with Brylane Home!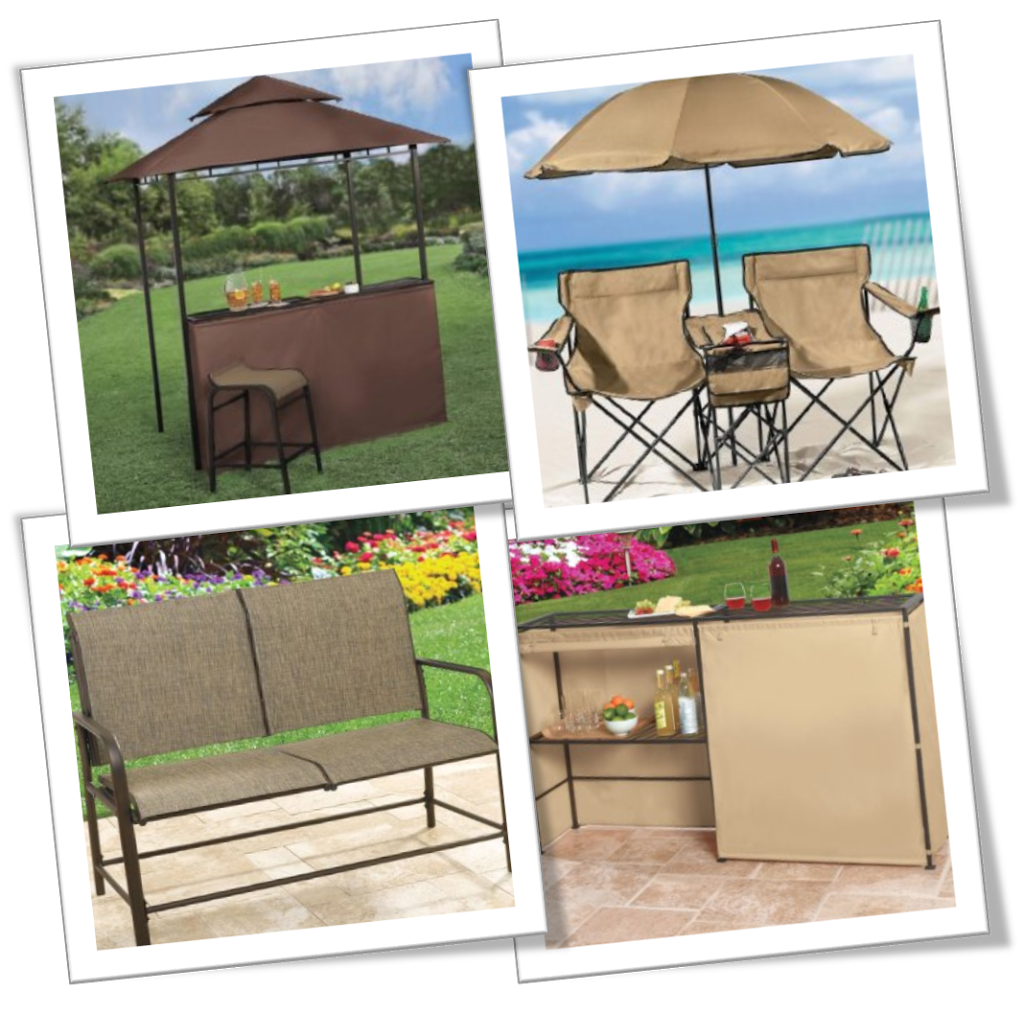 Bar-Zebo | Outdoor Furniture Over-sized Furniture 5-piece Set | Extra-Wide Textured Vinyl Loveseat | Free-Standing Bar Table
Disclosure:  We will soon be reviewing items from BrylaneHome.com and sharing our thoughts and ideas with you.  No monetary exchange has occurred.  All thoughts, opinions and giddiness over the exceptional savings at Brylane Home are solely that of Rural Mom.