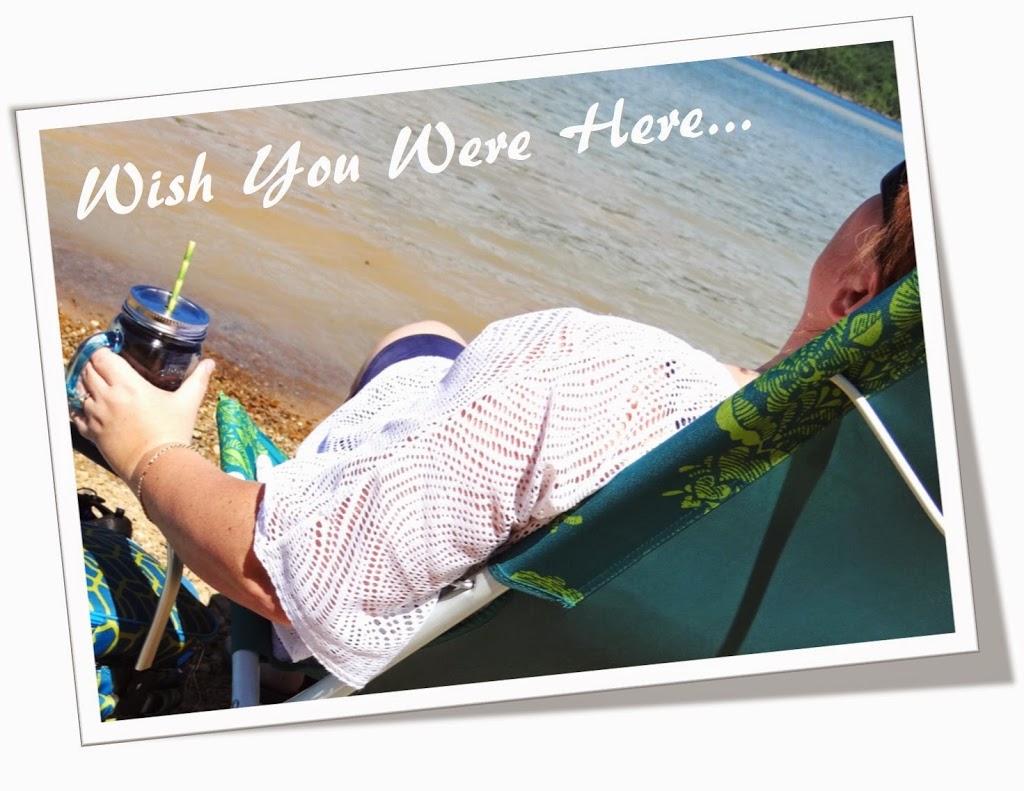 We're creating a little bit of paradise at home thanks to Cost Plus World Market.  
It's such a privilege being a
World Market Ambassador and I'm excited to share new ideas and product selections with you. 
Maybe you can't dash off to the nearest Caribbean island this summer, but there's plenty of local camp grounds, lakes, swimming pools and even your own backyard ready for your relaxation.
It's easy to put together a few essentials to have a grab-n-go picnic, perfect for taking advantage of any day you have a few hours to escape. Plan your picnic paradise with these simple steps: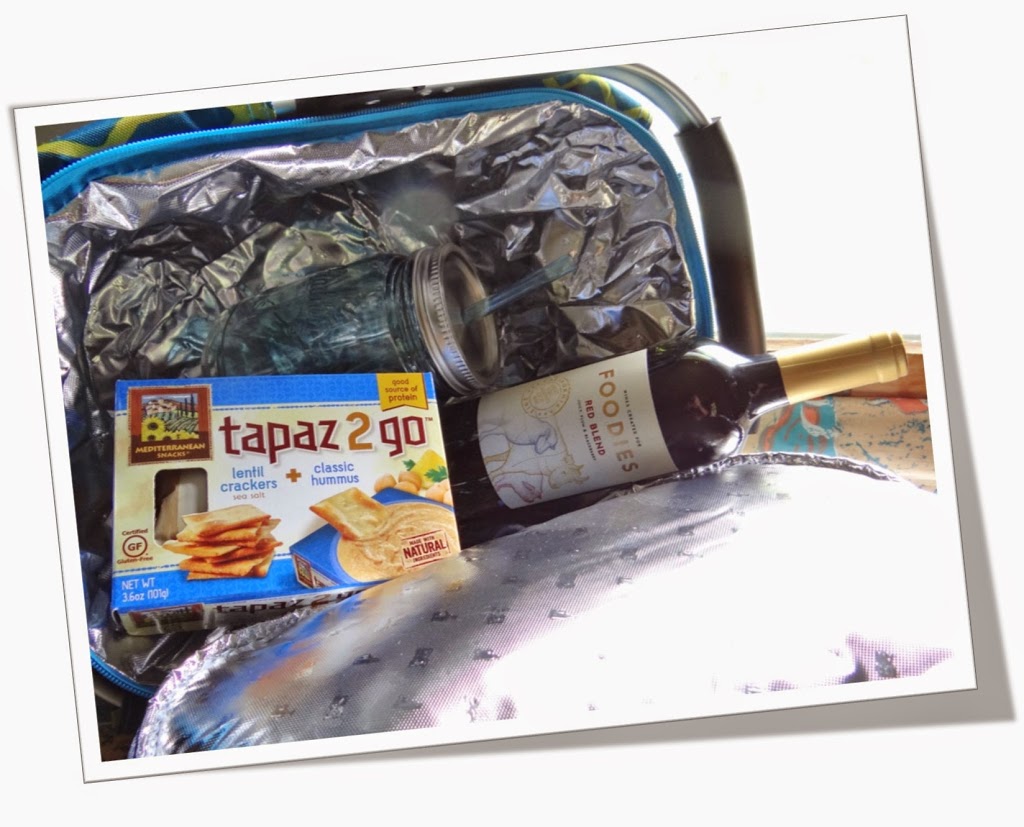 First, consider the essentials.  For me, any time I think about sitting lakeside or even picnicking in the park, I'm always concerned about seating.  Since I've entered the 40+ range, park benches simply are not my idea of comfort, nor is sprawling out on a blanket over rocky or sandy terrains (too hard to eat and often hard on the back!)  I want something comfortable, yet portable that will be suitable for any idyllic setting… which is why I adore the Beach Chairs I found at Cost Plus World Market recently (pictured above and below.)  They are light-weight, easy to pack and carry, provide great support and even have a cushy head rest.  Regardless of the rest, put me in that chair, near a body of water and I'm totally in paradise from the get-go!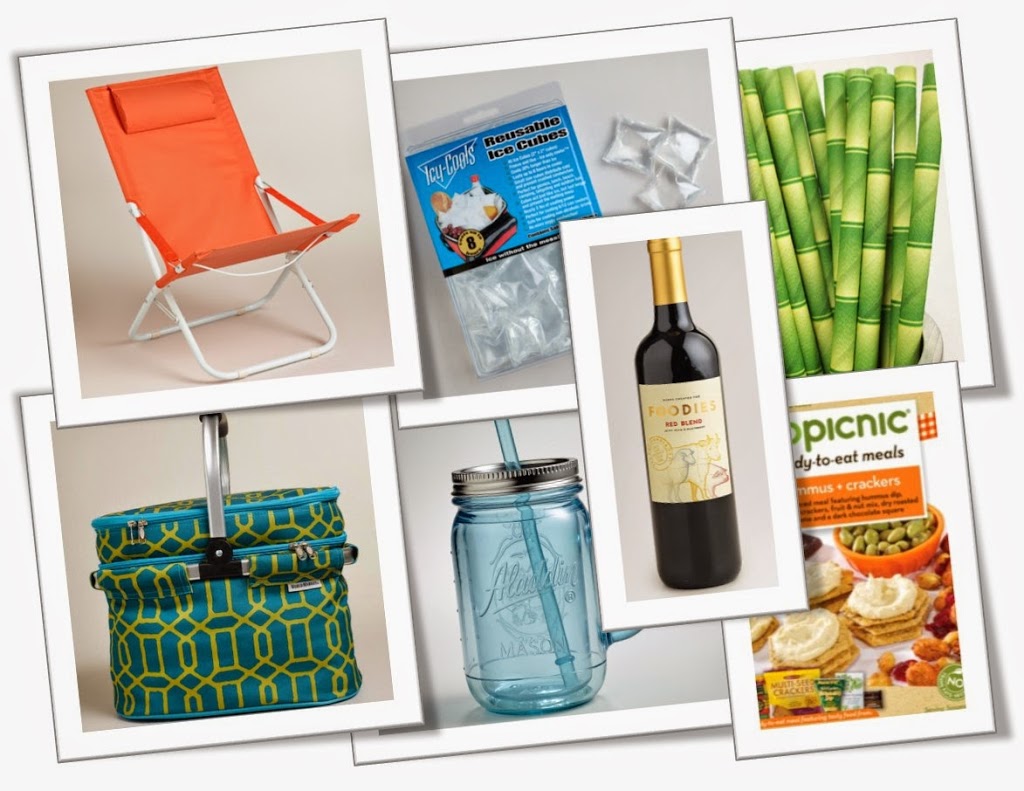 Pictured (top row): Koi Orange Beach Chair | Icy Cools Reusable Ice Cubes | Bamboo Paper Straws
Pictured (bottom row): Window Print Insulated Double-Decker Tote Bag with Blanket | Blue Mason Jar Tumbler | Foodies California Red Blend | Go Picnic Ready-To-Eat Meals Hummus & Crackers
However, a chair cannot sustain me through the day, so one must also plan goodies for their getaway.  A good cooler is first and foremost.  A great choice is the Insulated Double-Decker Tote Bag from Cost Plus World Market.  It has ample room for lots of goodies and a built in compartment that holds a picnic blanket with a mat backing for easy-clean-up.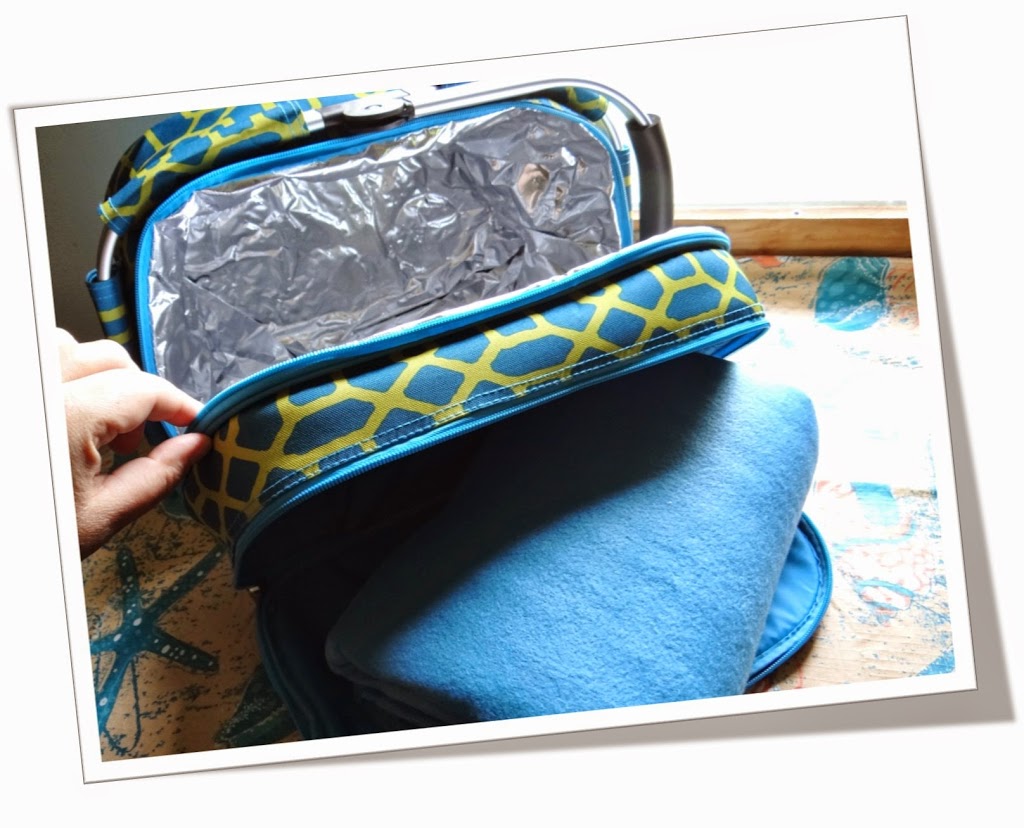 Filling your cooler is a matter of personal choice.  When I'm planning a mini-escape I gravitate towards pre-packaged items that offer sustenance and great taste like the Go Picnic Ready-To-Eat Meals or the Tapaz-2-Go Lentil Crackers and Classic Hummus.  You'll find both of these and plenty of other terrific options at Cost Plus World Market.
For refreshments, I'm partial to creating concoctions like the Mangosteen Blackberry Summer Tea Sangria recipe recently featured or keeping things simple with a good bottle of wine, juice or soda of your choice.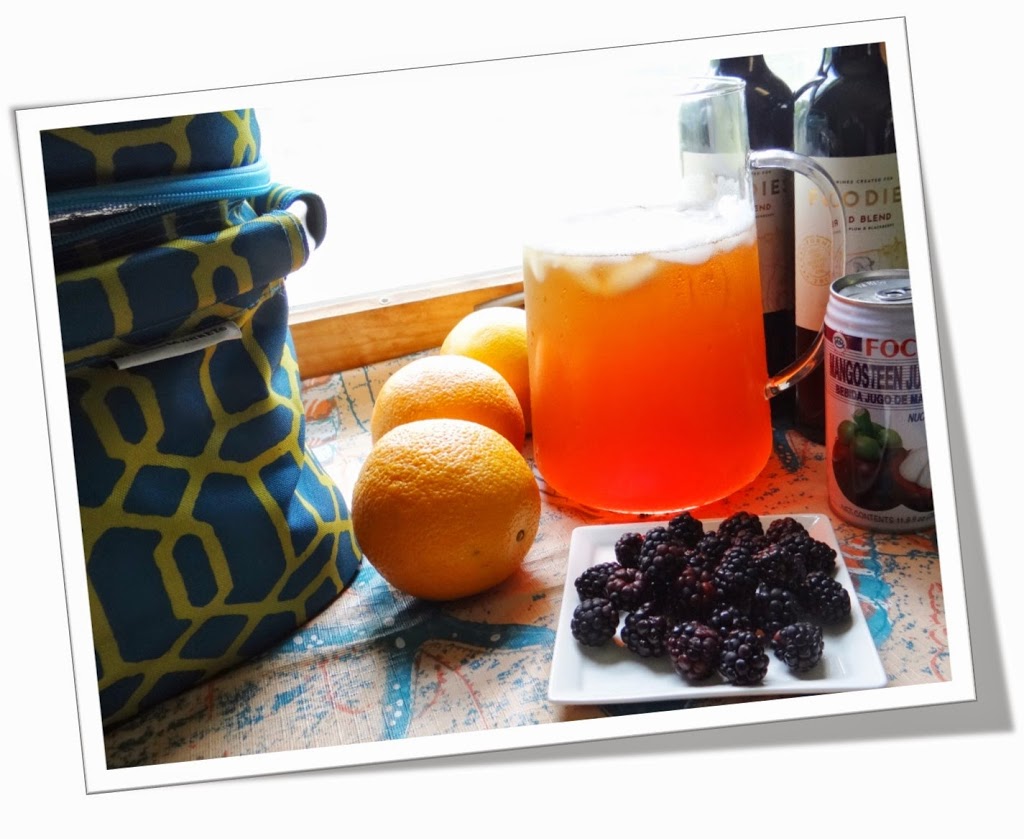 To help keep items cool, try finding duo-purpose products like the Icy Cools Reusable Ice Cubes that double as ice cubes for your drinks.  As a bonus, these ice cubes will not dilute your drinks so no watered-down soda or sangria!
 Also helpful in keeping refreshments cool is a container like the Blue Mason Jar Tumbler which has a double wall.  The lids and straws also help keep the cool in and the sunshine and bugs out.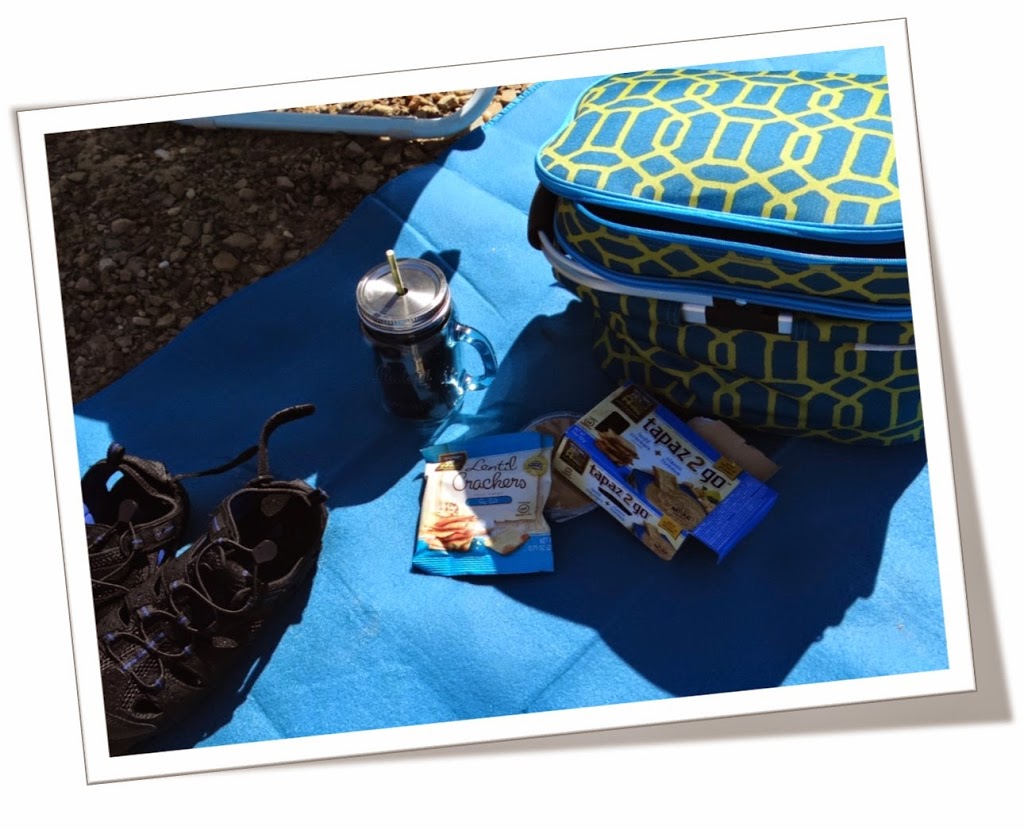 Having a few key essentials on hand makes planning your picnic paradise a breeze.  Simply grab and go on your way to your relaxation!
Where would you like to plan a quick picnic escape to?