Everywhere you turn right now, the bunnies are, well… multiplying just like rabbits do!  Easter and spring colors, flowers and characters have use reaching for the egg dye, rustling up baskets and planning our family feasts.
An addition we've made to our Easter festivities is to add a simple day-after-Easter brunch for our out-of-town guests.  It's a wonderful way to extend the holiday and making an Easter Breakfast Pie is a great way to use up some left-over ham.
The key to putting together a a quick and easy brunch for the day after a celebration is to keep things super simple.  After preparing a huge Easter meal the day before, slaving away in the kitchen and spending hours on a mid-morning meal is not my idea of fun!  You want to be able to relax, enjoy your company and still offer them a memorable meal.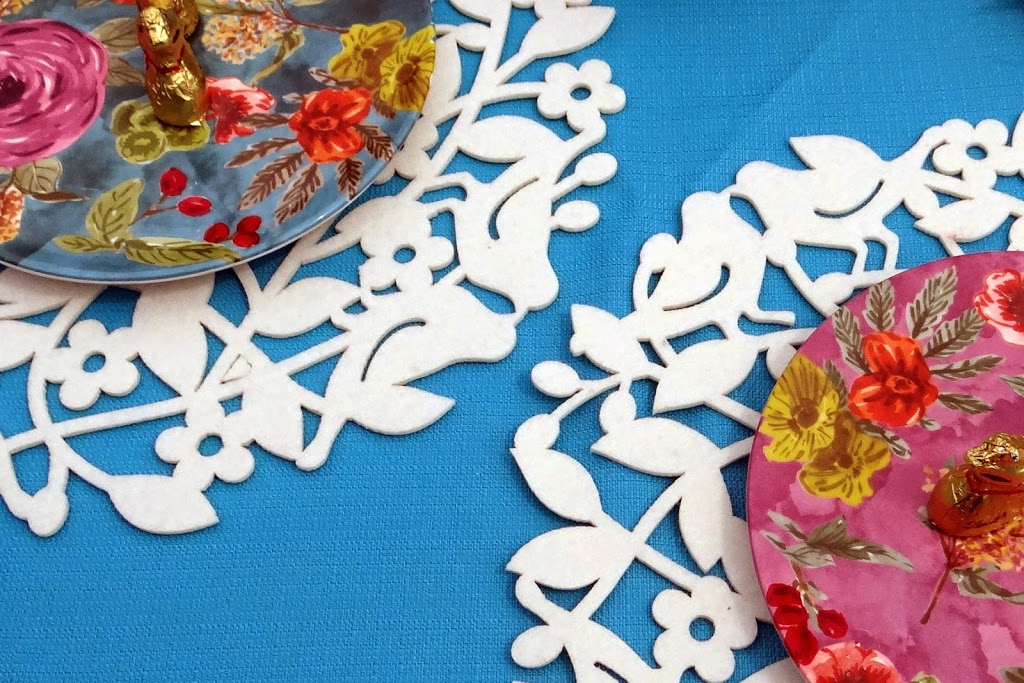 Focus on color.  Easter and spring are times of rebirth, occasions that offer us bright colors, cheery skies and gorgeous blooms.  Use this as the inspiration to put together a bright table setting with just a few special accents.  When you are using bright colors as a base, a few special pieces of tableware and small accents will do.
This year, I found a gorgeous set of garden Plates and Garden Mugs to be the showpiece of my table.  Paired with Ivory Felt Bird Placemats and an aqua tablecloth, spring quickly arrived on the table!
Use left-over Easter candies and grass from baskets to add a little extra low-key flair.  Chocolates like Lindt Gold Mini Bunnies are an elegant choice, but even a small nest of jelly beans will do.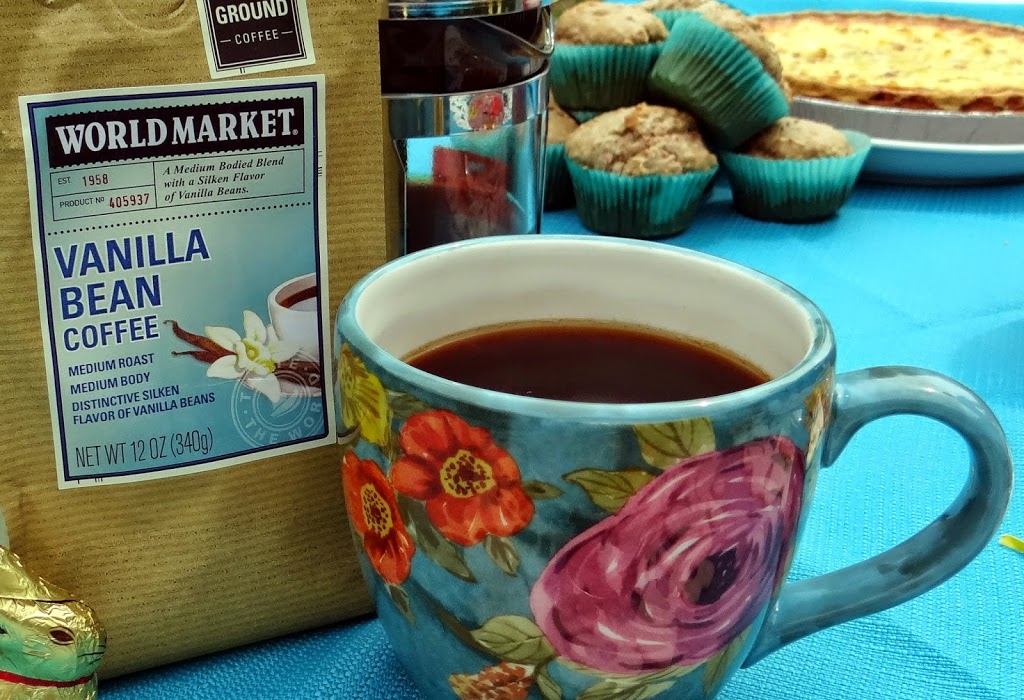 Select a short prep menu that's full of flavor.  Easter Breakfast Pie (recipe below) is a crowd-pleaser that makes use of items you already have on hand like eggs, potatoes and left-over ham.  Scones are an excellent compliment (try our recipe for Sweet Irish Breakfast Scones !  Instead of making the scones on a baking tray or in a scone pan, bake them with a liner int muffin tins instead for easy clean-up and storage after.
Serve a little cream cheese and fruit, too, and viola! a dazzling Easter brunch is on the table in no time.  Tea, juice and coffee will round out your menu. For a little extra pizzazz, brew up a flavored coffee like vanilla or hazelnut.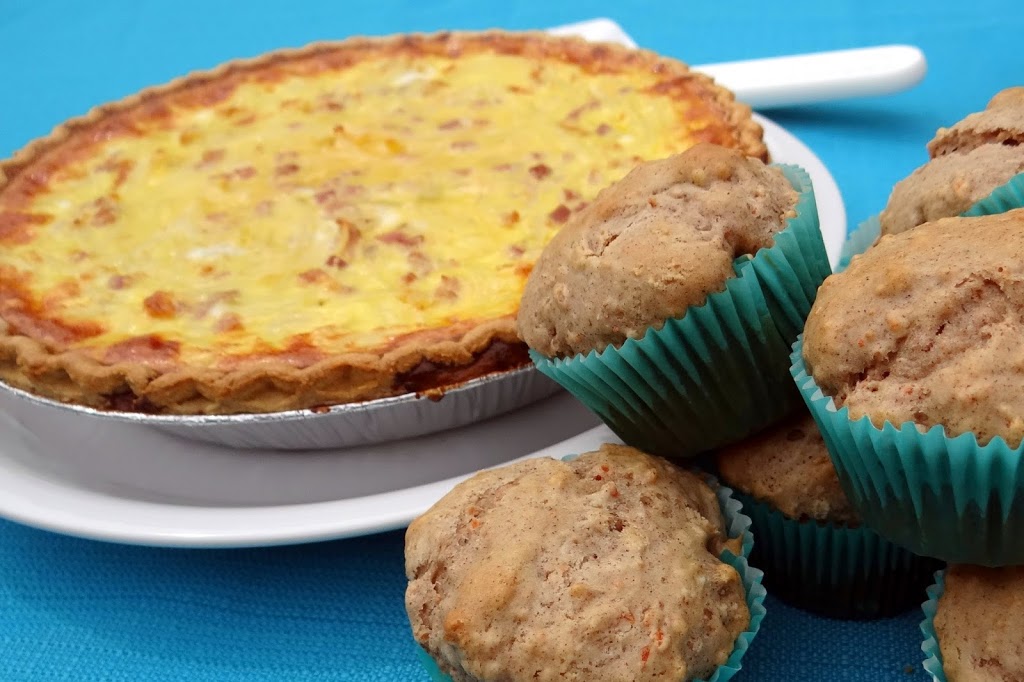 Ingredients
6 eggs
1 cup milk
1 cup potatoes, peeled and shredded
1 cup baked ham, chopped
1/2 cup Northwoods Tomato and Basil Cheese
1 (9-inch) deep pie crust, uncooked
1/2 tsp salt
1/2 tsp pepper
Instructions
Preheat oven to 375 degrees Fahrenheit.
In a large mixing bowl, add eggs and milk. Whisk until fully mixed and frothy. Add potatoes, ham, cheese, salt and pepper. Stir until fully combined.
Pour mixture into the pie crust, distributing in an even layer. Transfer pie shell to a baking sheet. (Hint: for super easy clean-up, line the baking sheet with aluminum foil.) Bake for 45 minutes or until center is fully set and crust is lightly browned. Remove from baking rack and allow to cool for 10 minutes. Slice, serve and enjoy!
https://www.ruralmom.com/2014/04/easter-breakfast-pie-recipe-and-spring.html
copyright 2018 by Barb Webb, RuralMom.com