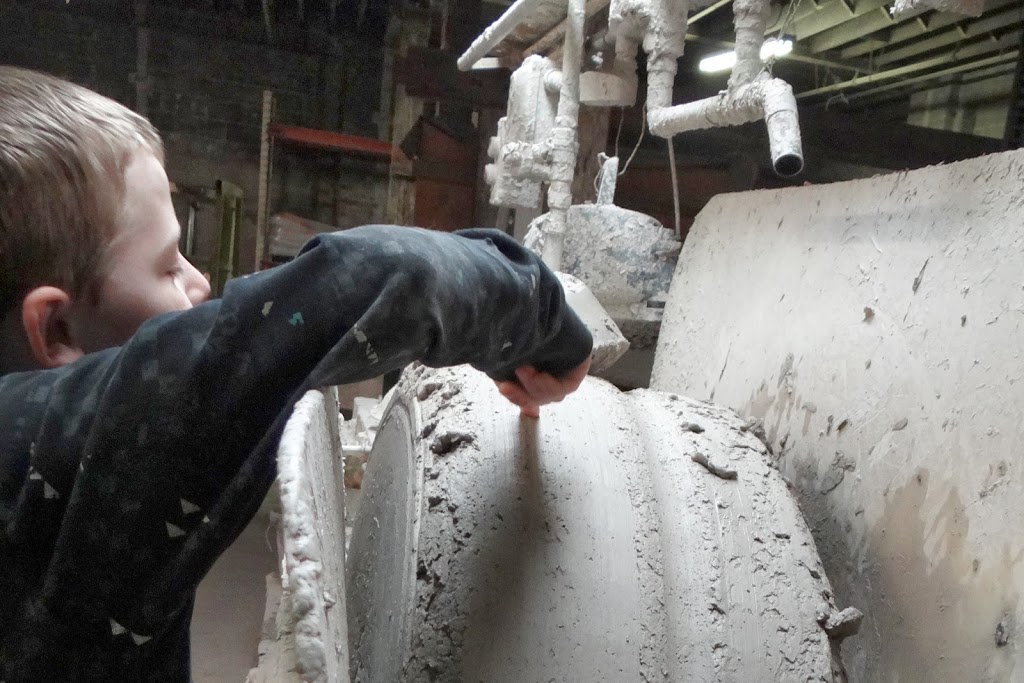 In every city, there are hidden gems.  The buildings you walk past, drive past or even shop at often hold treasures begging for your discovery, if only we blow the dust from our busy lives and stop to explore.  On Brent Street in Louisville, creativity and inspiration await your arrival at the Louisville Stoneware Company.
Known world-wide for their excellence in craftsmanship, with roots steeped in filling bourbon jugs, Louisville Stoneware is one of the oldest stoneware manufacturers in the U.S. Today, the company continues to produce pottery with respect to the same artistry, care and traditions the company was founded on.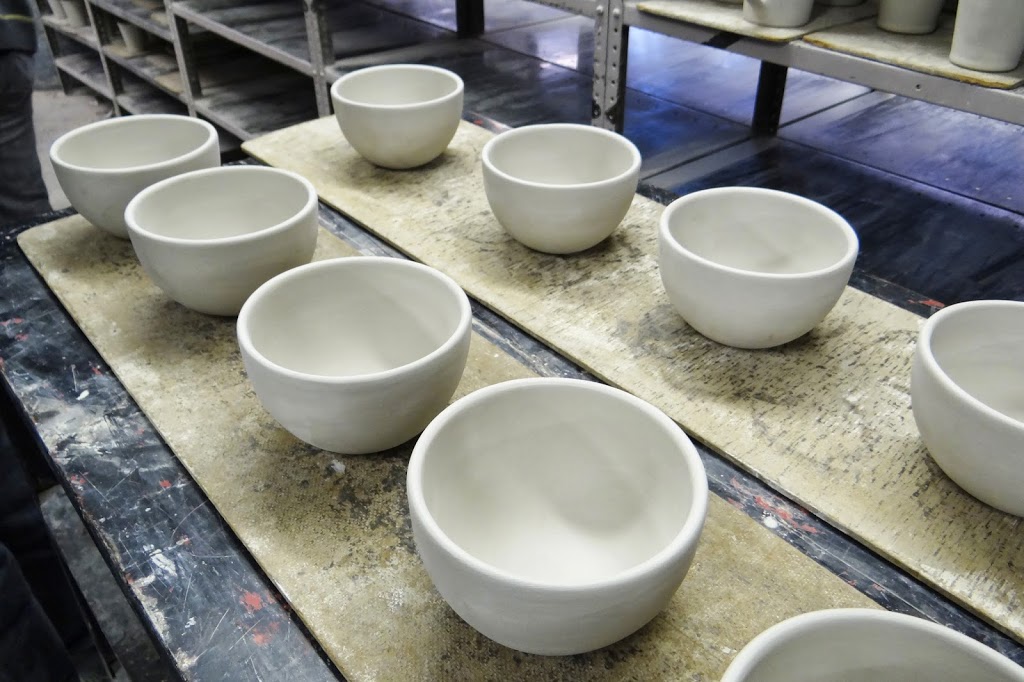 Louisville Stoneware factory tours are offered weekdays, providing exceptional insight into the production process from raw clay form to completed stoneware.  The informative and lively tour is peppered with hands-on experiences where users can touch the clay in its various states and interactive opportunities to discuss the process with the skilled artisans who create these amazing pieces.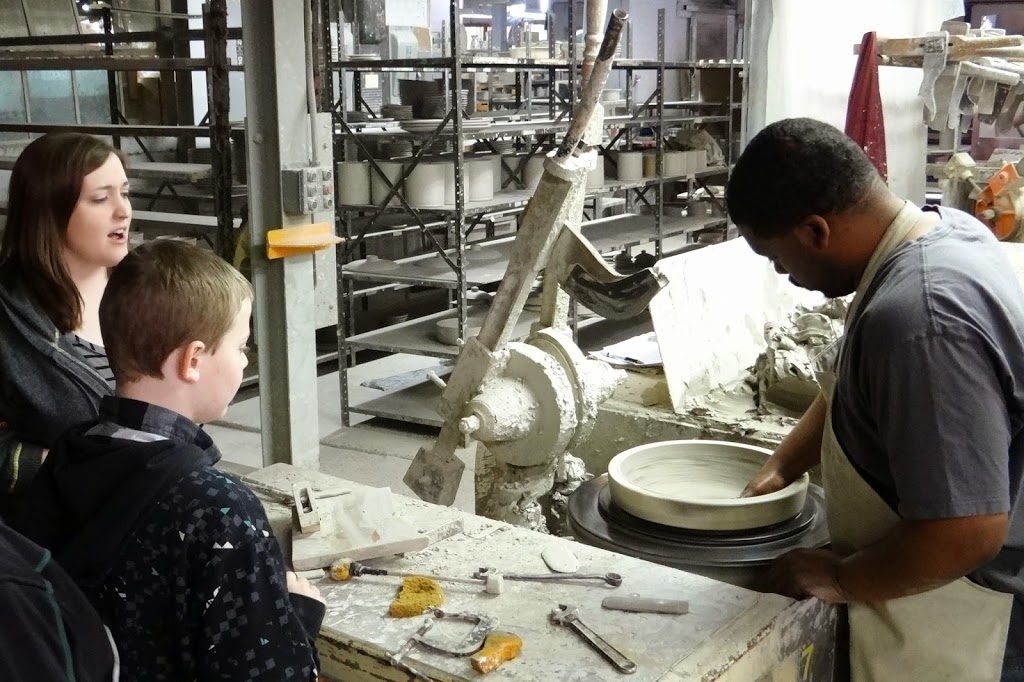 Though many of the pottery pieces are pre-formed with the aid of stoneware molds, the pieces are perfected and personalized by hand, giving each one its distinctly unique character.
On average, Louisville Stoneware produces 45 mugs each day that will be tended to be by an average of 8 artisans.  Mugs are created, prepped and smoothed by hand.  A protective seal of wax is applied to the bottom by hand and artists hand-paint and glaze the design.  All of this occurs before the mug hits the kiln and after which it is sanded and inspected for quality.
After viewing the process from its batch of clay origin to finish, you will gain a full appreciation for the intricacies of the incredible expertise and craftsmanship that goes into forming each piece.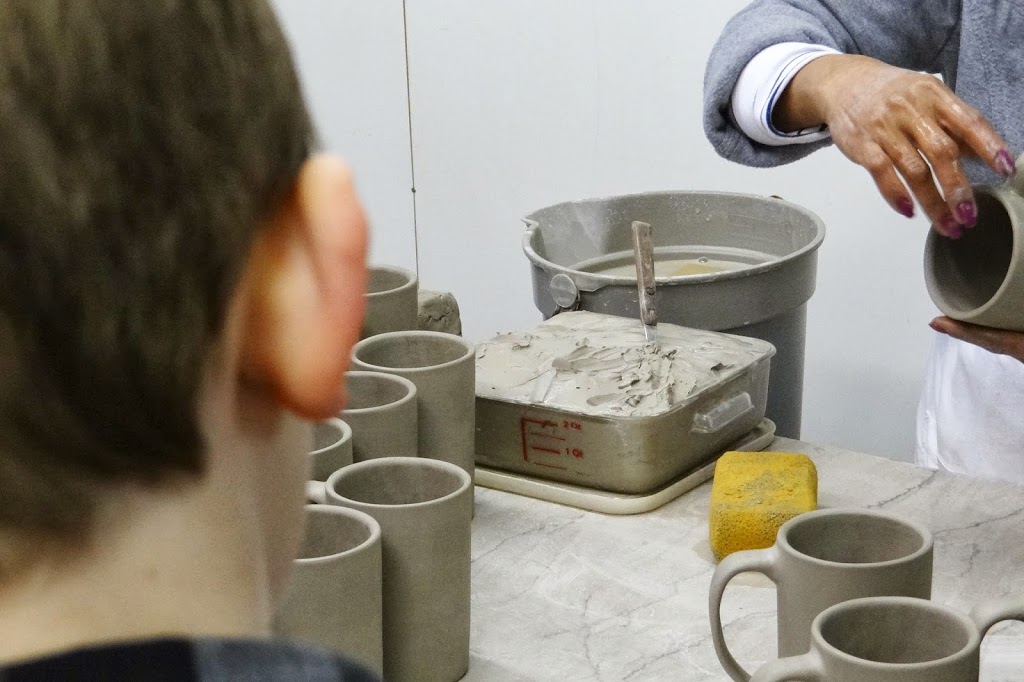 In addition to factory tours, Louisville Stoneware offers a Paint-Your-Own Pottery Studio experience.  Using the same pottery pieces, tools, paints and glazes that the artisans do, along with a variety of stamps and creative touches, you can create your very own personalized stoneware.  A fun family activity that certainly inspires creativity!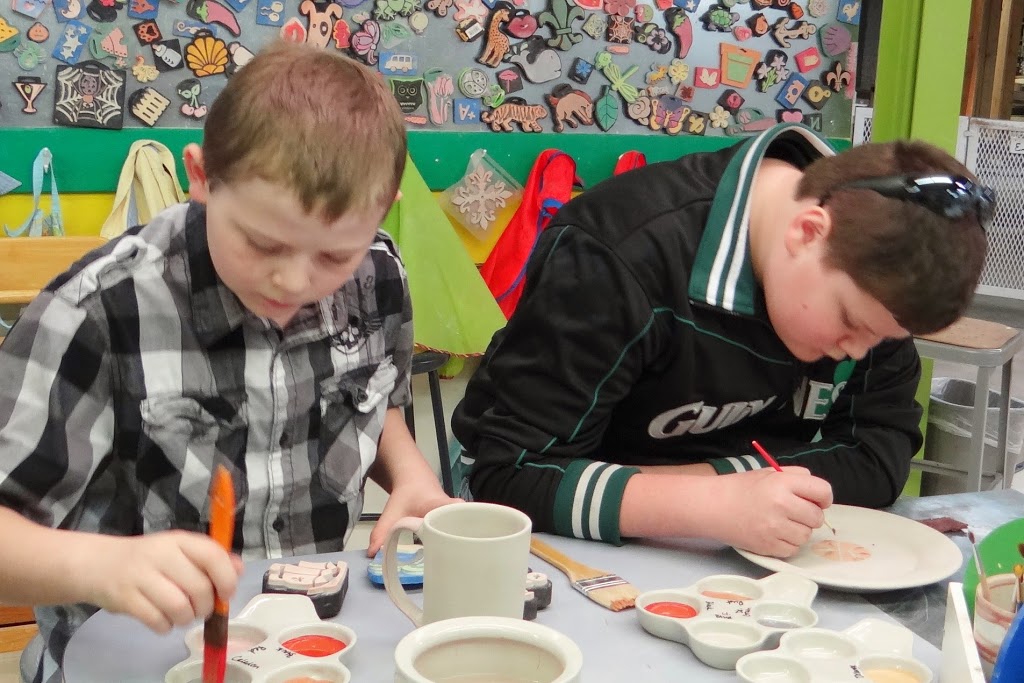 A wide selection of pottery pieces await your personal touch including mugs, plates, ornaments and bowls.  In all, there are over 80 different shapes, sizes and patterns of greenware available to customize.  Budding artists can also upgrade to medium or large pieces such as platters and planters for an additional fee.
When you have finished creating your masterpiece, it's glazed and fired by the stoneware staff, then ready for pick-up in about a week.  Shipping options are also available for those visiting from out of town.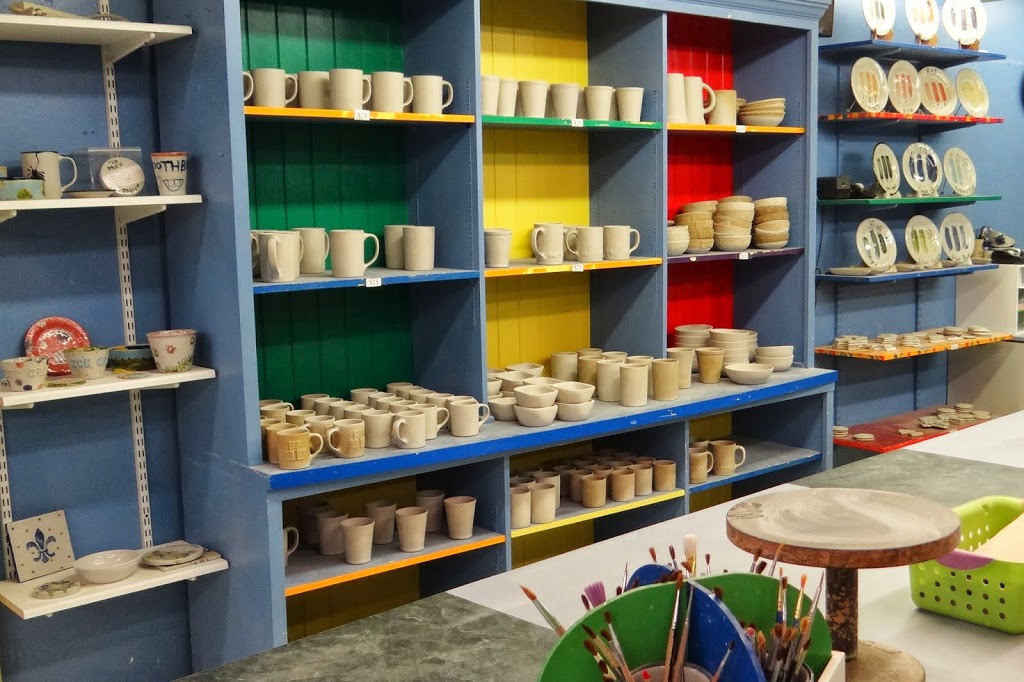 Louisville Pottery also offers a showroom full of unique pieces for purchase, an onsite museum room where you'll discover the history of the company and a local artist area where one-of-a-kind custom pieces from Kentucky artists are displayed and available for purchase.
Louisville Stoneware is currently open Monday through Saturday.  Factory tours are available Monday through Friday or by appointment for groups of 12 or more.  The Paint-Your-Own Pottery Studio is open Monday through Saturday.  Be sure to check the website for current times of operation and rates http://www.LouisvilleStoneware.com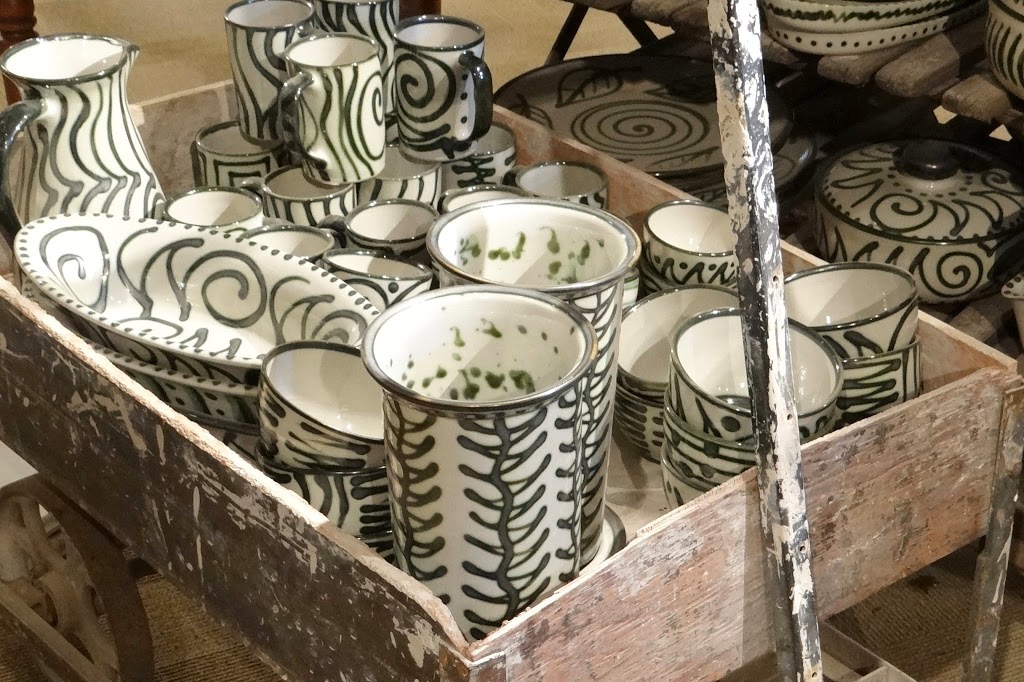 Disclosure:  The Rural Mom family received a complementary tour of the Louisville Stoneware facility.  All thoughts and opinions are solely that of Rural Mom.  At the end of the tour, both Rural Boys were convinced they wanted to work in a pottery factory and excited about the love and labor that goes into creating a personalized stoneware piece.  I think that says plenty! This is a top-notch gem to visit in Louisville!