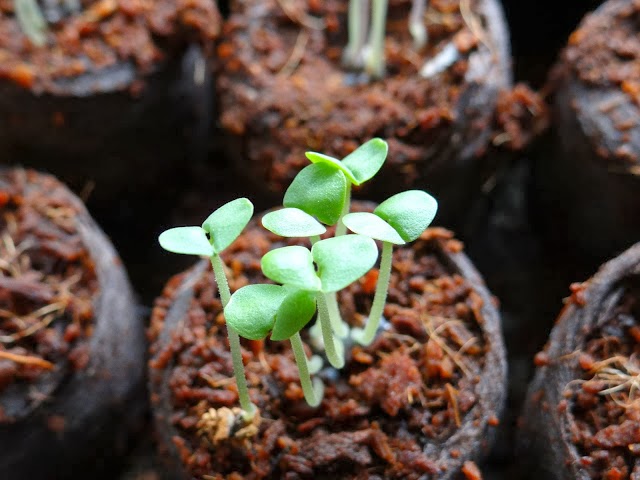 The sun will soon be shining and the dirt ripe for digging.  For nearly every zone in the U.S., March and April are key months for gardening.  Before slipping on garden gloves, ensure a successful growing season with the following checklist.
Determine your USDA Plant Hardiness Zone.  Consult the USDA zone maps to determine

which plants are most likely to thrive in your location.  Once you've determined your zone,

consider consulting your local Farmer's Almanac for favorable planting and harvesting dates.
Plan for spring frosts.  In many regions, frost dates can extend into mid-May.  Contact your local Cooperative Extension office for the average frost date to help guide your planting efforts.  Be certain to also ready materials, such as fabric coverings, to help protect seedlings in the event of a surprise frost. 
Inventory garden supplies.  Gather, clean, repair, and if necessary, purchase primary garden tools.  If your plans involve plants like tomatoes or pole beans, remember to include tomato cages, stakes, and twine in your inventory efforts.  
Work the soil.   Till under cover crops and incorporate fertilizer to enrich the soil.  If the ground-breaking is complete and you've already begun to seed, now is the time to begin tackling the weeding process.
Start indoor seedlings.  Set-up a spot for seed-starting with adequate light and heat sources.  Ready or purchase containers, labels, and soil for indoor planting.  Suggested starter seeds for March – April include eggplant, sweet and hot pepper, tomato, basil, oregano, thyme and sage

. 
Sow outdoor seeds.  If the ground is workable, the time may be right to sow or transplant rhubarb, broccoli, cauliflower, beets, radish, lettuce, spinach, cabbage, potato, green onion, and strawberry.    
Ready the beds.   When plants like asparagus, strawberries or garlic are on your gardening agenda, plan to compost new beds or attend to established beds.  If signs of new growth are present remove mulch and weed to help support optimal growth. 
Gather summer seeds.  When spring planting has started, summer sowing is right around the bend.  Make sure you have the seeds you need for planting such as corn, cucumber, squash, melon, okra, bush and pole beans.  Don't forget to prepare for a second round of spinach and lettuce, too. 
Harvest crops.  In some regions, near the end of April it's time to reap some gardening benefits.  Check horseradish, mustard greens, rhubarb, asparagus spears, spring peas, lettuce, and garlic for potential harvest.