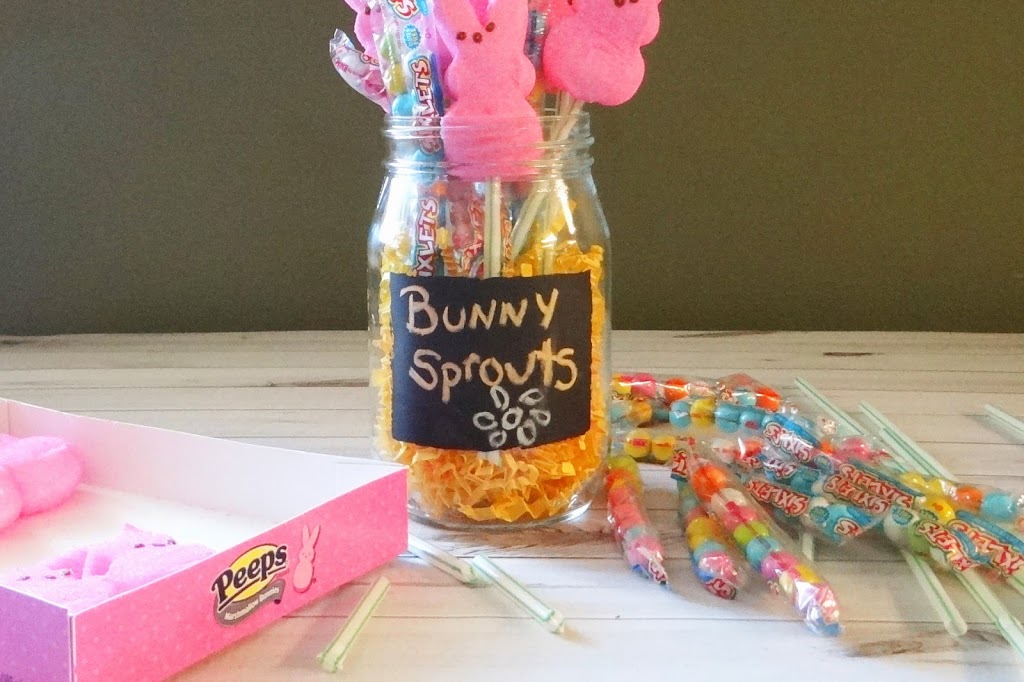 Every Easter I look for a fun little spring time gift to bring to my neighbors.  After seeing various super-cute Peeps crafts on Pinterest, I was inspired to make a little bouquet with them.
As I'm making many of these bouquets for all my friends, I also didn't want to break my budget, but still wanted to have something charming to deliver.  This is a time when I absolutely love dollar stores for crafting!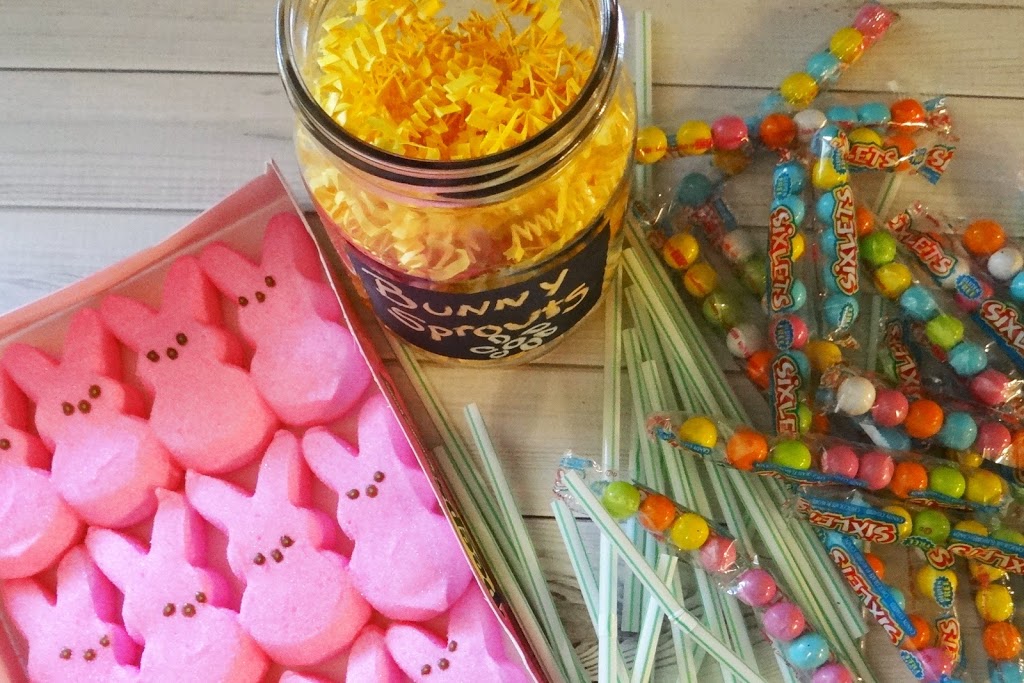 I found little mason jars with a chalk paint square.  If you cannot find mason jars with the chalk square, you could spray paint your own (chalkboard spray paint is available at most general retail stores or home improvement and craft stores,) or you could use stickers or paper shapes to decorate the jar.  I really like the chalk square as the jar can easily be re-purposed for a new holiday, used as a storage container or even as a cute planter later on.
The other materials I used were shredded crinkled paper, bunny Peeps, green striped drinking straws and a bag of Sixlets Easter candies.  I used 6 bunnies for each bouquet, so a 12 pack made two bouquets.  I used about 4-6 Sixlet strips for each bouquet, so the bag made 6 bouquets.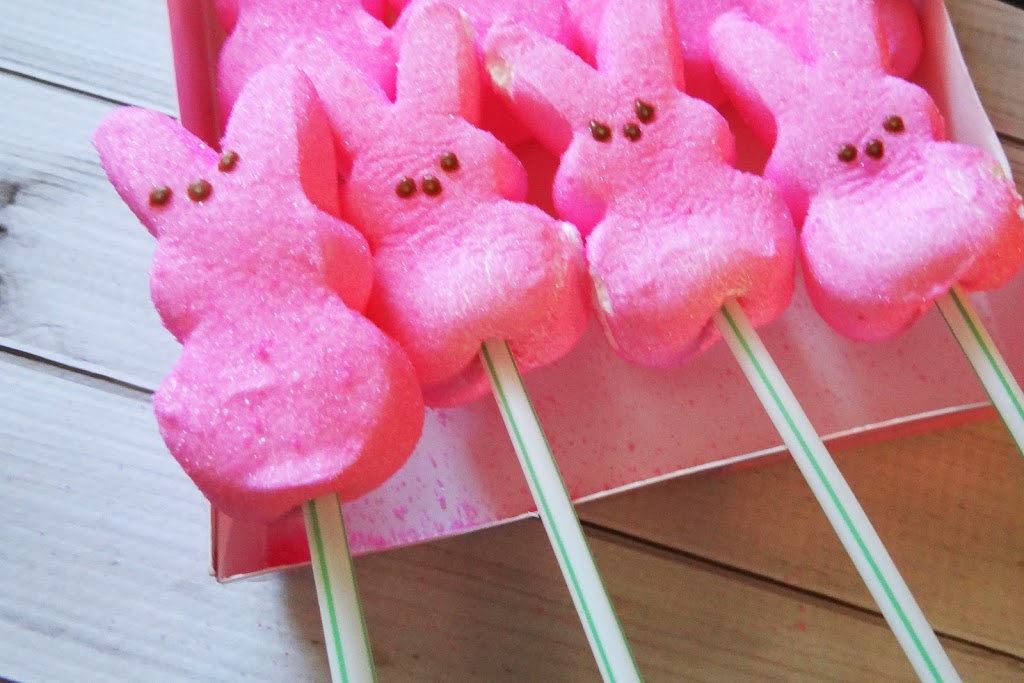 As I already had the shredded paper and chalk on hand, each bouquet averaged out to a cost of about $1.90 each.  If you had to purchase shredded paper and chalk, the cost would move to around an even $2 per bouquet.
To save the bunny bouquets from getting stale or to make transport easier, use a bit of saran wrap around the top or a sandwich bag, secured with a rubber band around the rim of the container.
My only extra word of advice… be careful when you take the bunnies outside to catch a glow for your photos…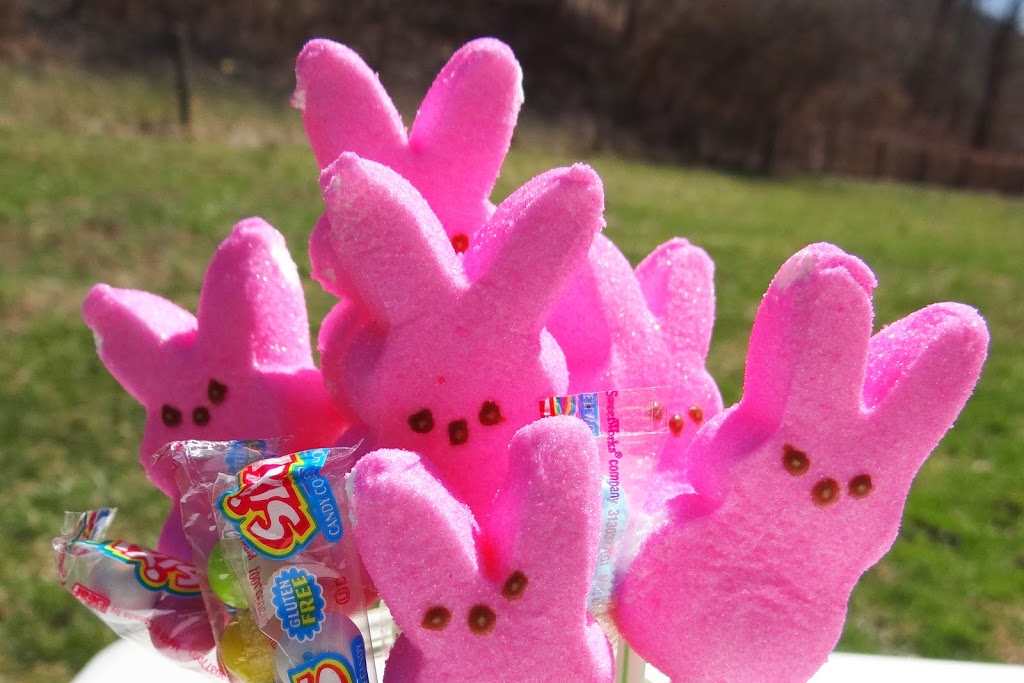 …because they soon wonder off!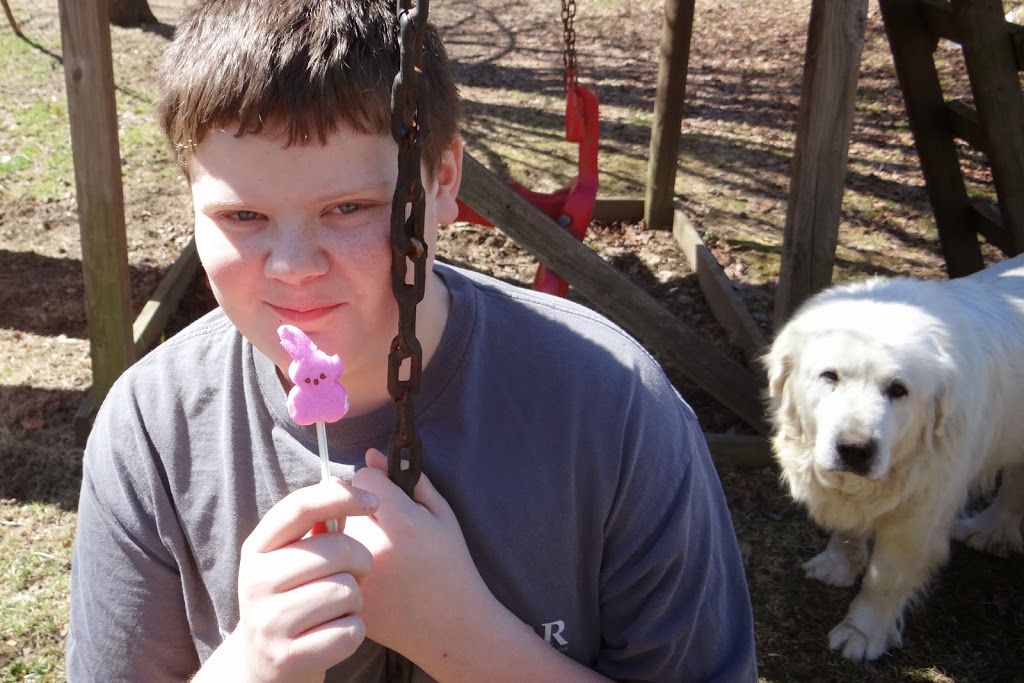 Though the smiles are totally worth making a few extra bouquets.