I'll be the first to admit, I'm seriously behind on App discovery.  My old phone didn't have a large enough memory bank to host more than the basic apps I wanted to use, not to mention the limited service options that didn't allow for much connection time.
Thanks to Verizon's unlimited data service and the ample storage space (32G) of the Samsung Galaxy 3 Note, I have everything I need and then-some to explore… and my goodness, I have totally been missing out!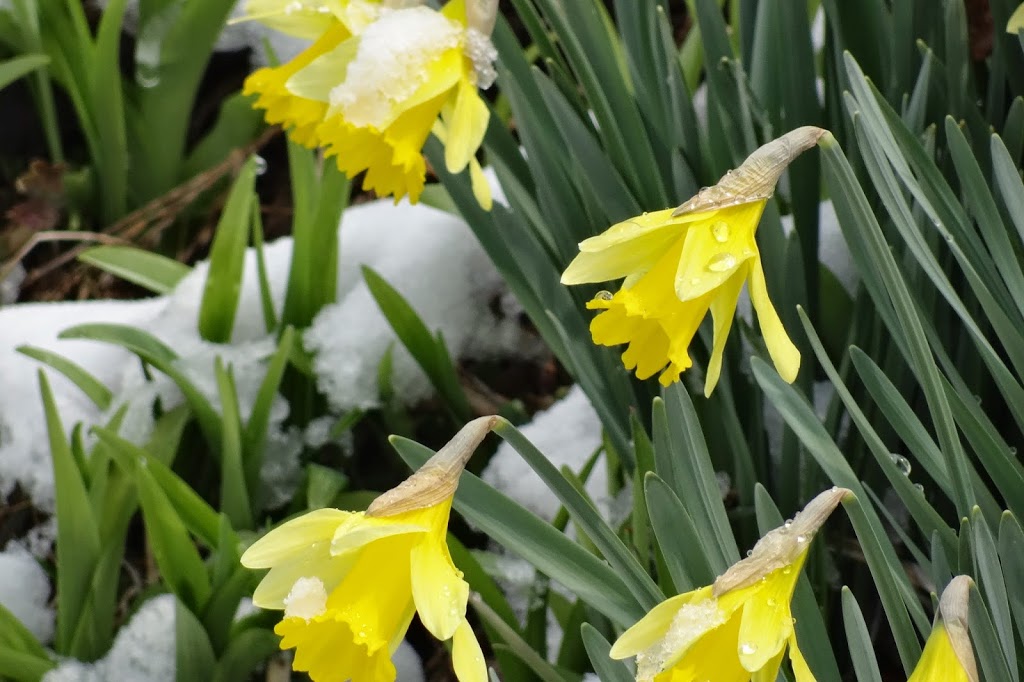 Spring trying to bust through the crazy weather here! 
Of course there's fun and games and all kids of interesting stuff to capture your attention, but what I'm most impressed with are all the Apps that have truly upped my productivity level by keeping in tune with what is important, keeping me on task and helping me to capture magical moments.
The most important Apps I keep on my front page to provide me quick access every time I reach for my phone.  These are probably the same "vanilla" Apps everyone reaches for, but as far as flavors go, that's the one that stands the test of time, right?  So, naturally it makes sense that the stand-by's deserve top-billing.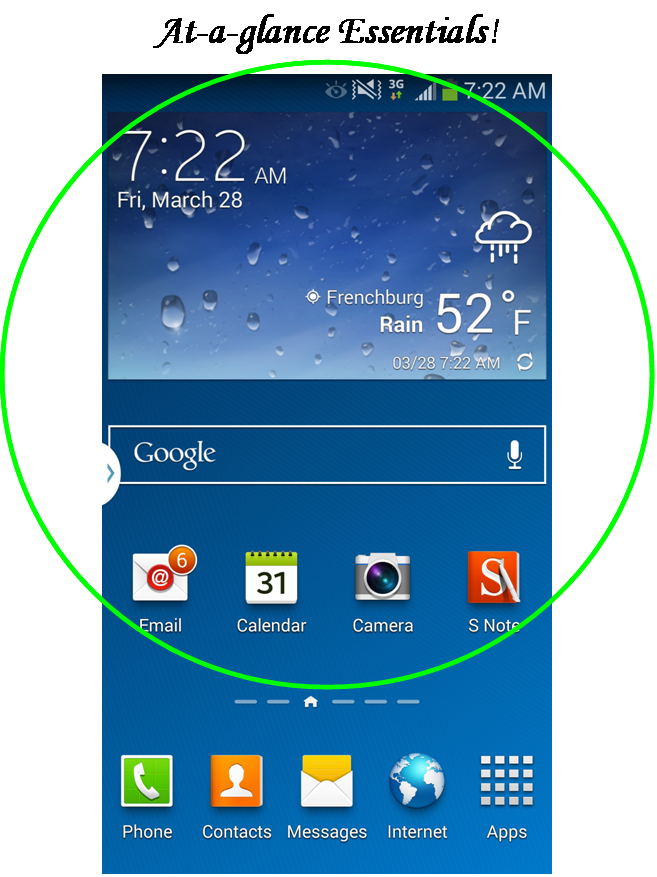 Screen shot capture from Samsung Galaxy 3 Note
All of the first 5 Apps I use constantly throughout the day, for obvious reasons:  Weather, Email, Google Calendar, Camera and S Note.
The camera on the Galaxy Note 3 (as you can see from my flower photo above,) is simply phenomenal!  Though I downloaded a few camera Apps to play with, I never use them as the pictures taken with the Galaxy Note 3 camera require no touch-ups.  Truly amazing how far cameras on smart phones have developed, the Galaxy Note 3 camera is on par with many professional cameras I've used.
S Note I've talked about before in my introduction to the Galaxy Note 3 as being super cool… now I find it super invaluable, as well.  From jotting down random thoughts or items I need to add to my shopping list to quickly recording phone numbers or making travel check-lists, S Note, plain and simple, keeps me highly organized.
Scroll to the next page on my phone and you'll find my next 5 favorites plus a few more productivity goodies are readily accessible: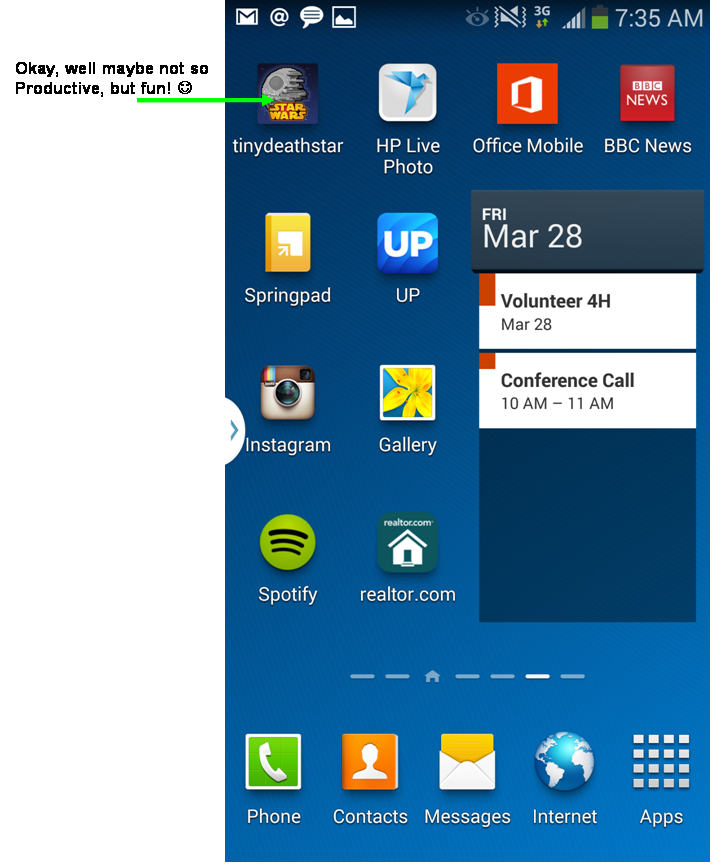 Screen shot capture from Samsung Galaxy 3 Note
The top 5 that I access on this page daily are: BBC News, Office Mobile, Realtor, UP, and Springpad.
BBC News updates me with all the important happenings in the world including science and environment, two areas of particular interest to this sustainable chick.  Of all the news Apps I've encountered so far, this is the most concise with impartial coverage and up-to-the-minute reporting.
Office Mobile keeps me connected to all of my work on my desktop, which is way helpful in giving me the ability to stay productive in down-times such as while in the waiting area for an appointment or the airport waiting on my plane to arrive.
As we are currently searching for a farm closer to my husband's work, the Realtor App is an amazing tool to have, offering a quick view of what is on the market, a wealth of search options, maps, and oodles of other handy stuff that I need right now.
UP connects my Jawbone UP, offering me insight to sleep patterns, diet, exercise and other motivators.  I'll be covering this amazing accessory soon and sharing even more accolades.  For now, I'll just say it's simply wicked-cool and offers me information that is truly important to my overall health and well-being.
Springpad is dear to me, not only because you'll find the Rural Mom  Garden Planner on it, but because it's an innovative way to keep all of your interests in one place, categorized and quickly accessible.  Best of all, the resources are free!
Additional, an extended view of my calendar allows me to quickly see what the day will bring without having to click into the full calendar.  

Spotify keeps me dancing through the day with access to free music (never under-estimate the productivity power of music!)  
HP Live Photo is a crazy-cool App that lets you embed video into your photos, print directly to your HP Envy (and other HP printers) and then can be viewed by anyone with the HP Live Photo App.  This allows me the opportunity to not only send photos to friends and family afar, but a personal message from our family, too.  Amazing!
Instagram, of course, I use like most people do, to share bits and pieces of our lives with friend and family.  Gallery is fairly standard, as we;;, allowing me to quickly access photos stored on my phone, Instagram or G+ to share or print.

TinyDeathStar… well, if you've known me long enough, I've probably established my total love of all things Star Wars, and if not, there you have it!
Those are my top go-to's every day, but I'm certainly continuing to explore… and doing so without worry of over-loading the Galaxy Note 3.  Anytime I want to, I can also see at-a-glance how much internal memory I'm using up and where it's allotted to: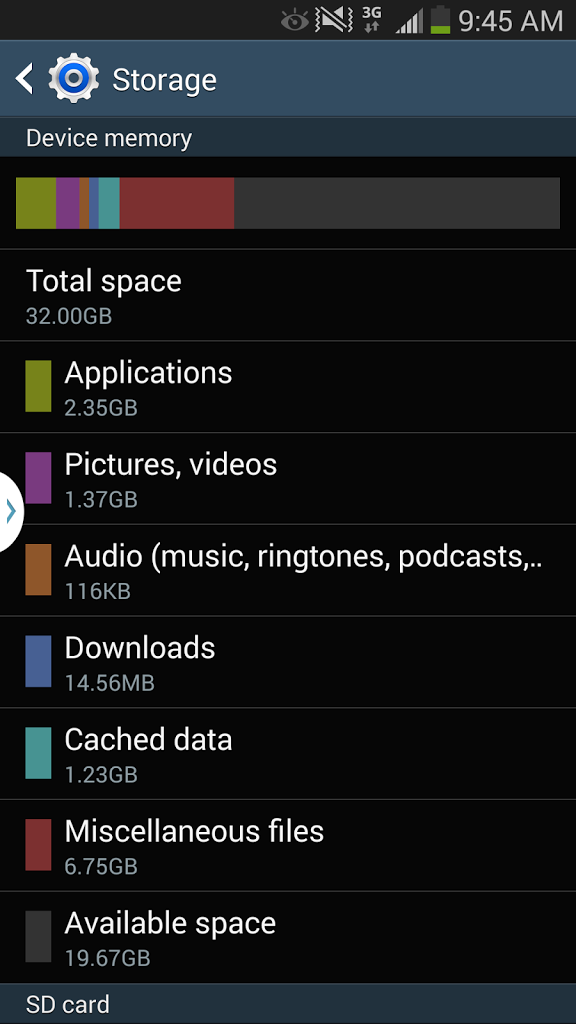 I have more than enough space to continue to delve into more Apps to test out for productivity… and the option of adding an SD card, should I need to transfer photos, etc., to free up more storage space.
What Apps enhance your productivity?  Have you found a new App lately that you simply can't do without?  I'd love to hear your thoughts!