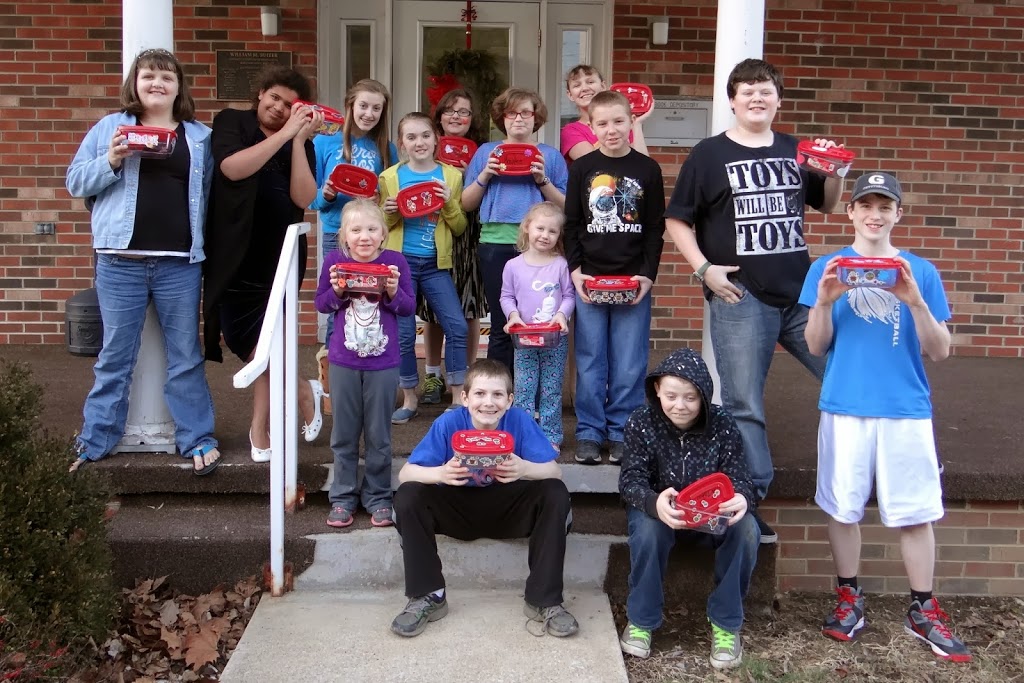 Thanks to Dollar Tree, our cooking club made personalized baking boxes for Under $4 each!  
Finding interesting, meaningful, practical and purposeful crafts for a group of pre-teens is no easy task.  Let alone, finding a craft that's affordable!  Which is why I feel having a Dollar Tree location nearby is such a blessing… plenty of inspiration and products that fit our tight budgets.
We recently hosted a big baking bash with our 4H cooking club and wanted to make the event special for the kids by having a personalized craft that would serve as a reminder of the good memories.  Two ideas we came up with were to have the kids customize a recipe box to keep at home and the other, which came to fruition, was to create a custom baking box they could use for baking at home.  Both ideas would come in at $3-$4 per child using Dollar Tree items and both were certainly interesting, meaningful, practical and purposeful – total win!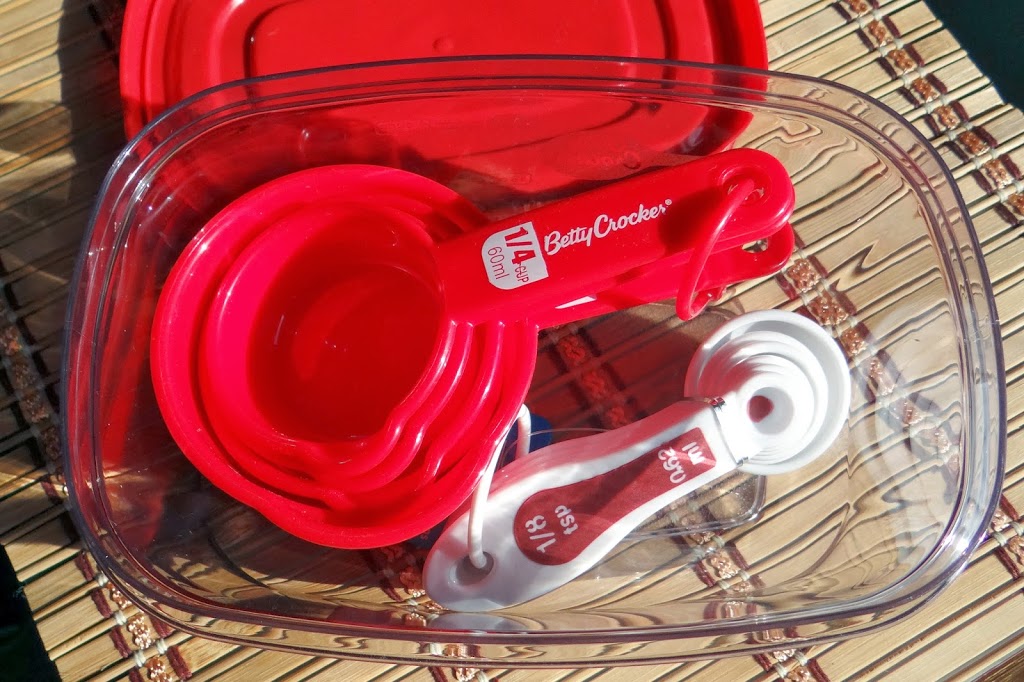 On my shopping excursion to Dollar Tree to pick up party supplies and the craft materials, I was delighted to find durable Betty Crocker containers and measuring cups for the kit.  The addition of a matching set of measuring spoons completed the kit contents nicely.  I was also tickled that all of the items were red, perfect color for February and for celebrating our love of baking!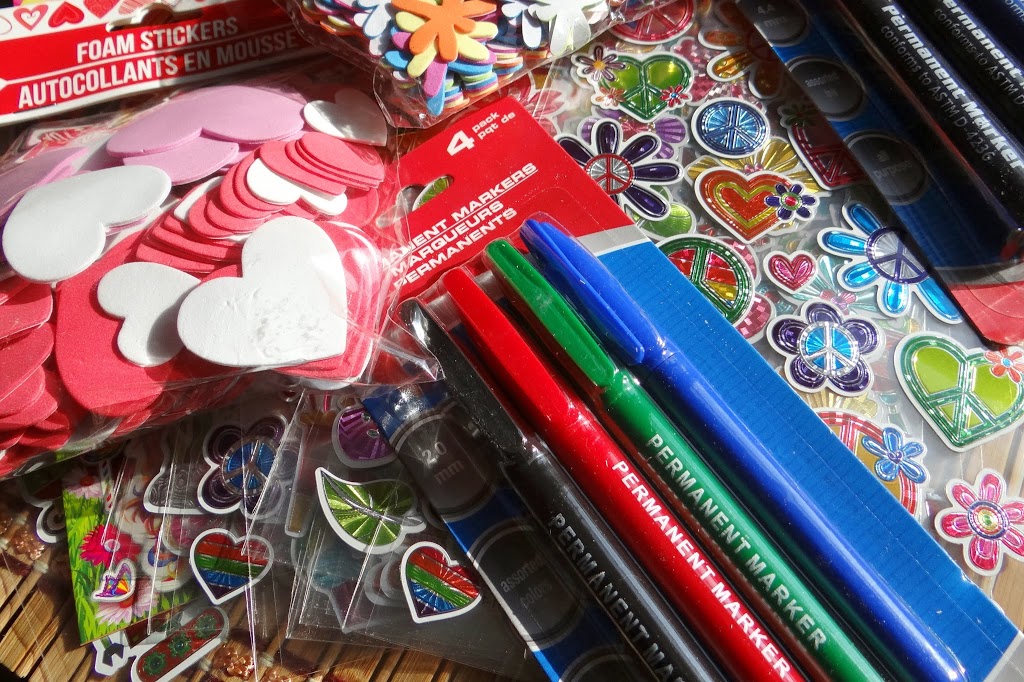 Hit the craft and office supply aisle next and found a large selection of stickers to help personalize the boxes, including plenty of hearts to go with our "love of cooking" theme! A few permanent marker sets to use for further customization (writing name, doodles, drawings, etc.) and I had everything I needed for an average of $3.25 per craft per child.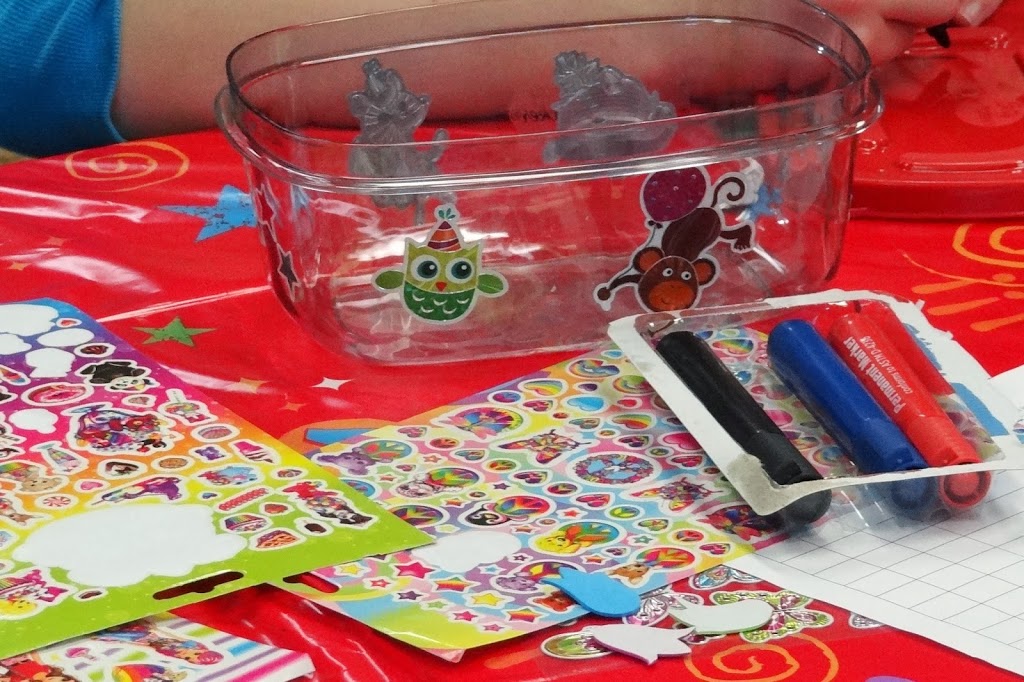 I could have easily picked up glue, glitter, paints, paper cutouts, beads and all sorts of other craft items available at Dollar Tree, but with limited time to our craft session (we had to get in our baking, too,) I went with items that wouldn't require any drying time.  If you have a longer time to craft, you could certainly use any craft medium to create a custom version of your own.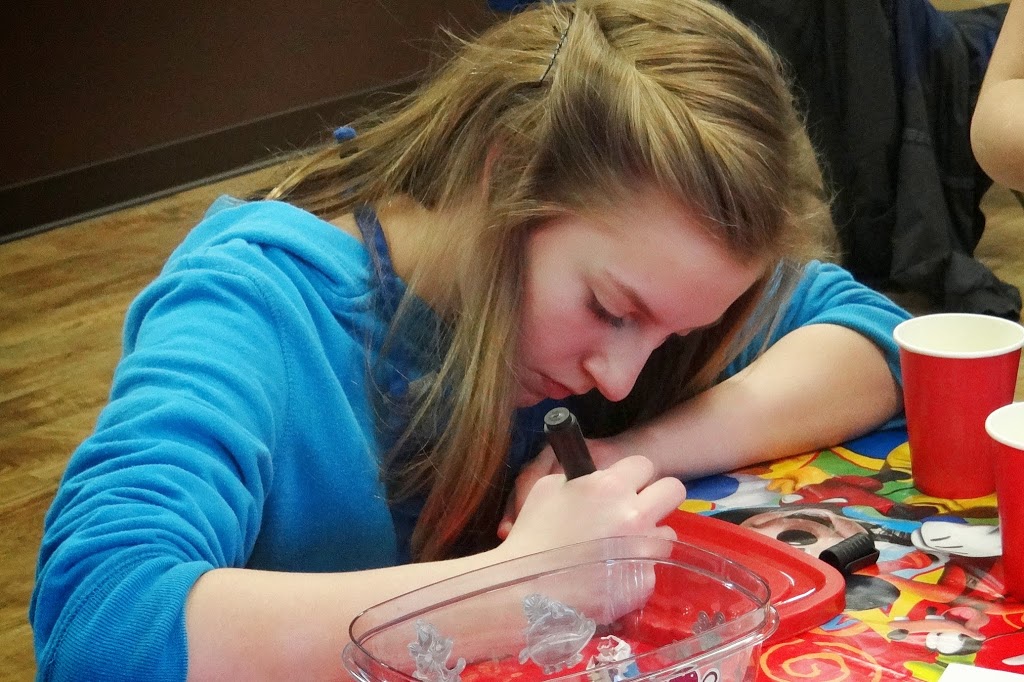 The kids really enjoyed personalizing their boxes and it was really fun to see what each of them came up with.  They were each as unique as the child who created them, reflecting their interests and style.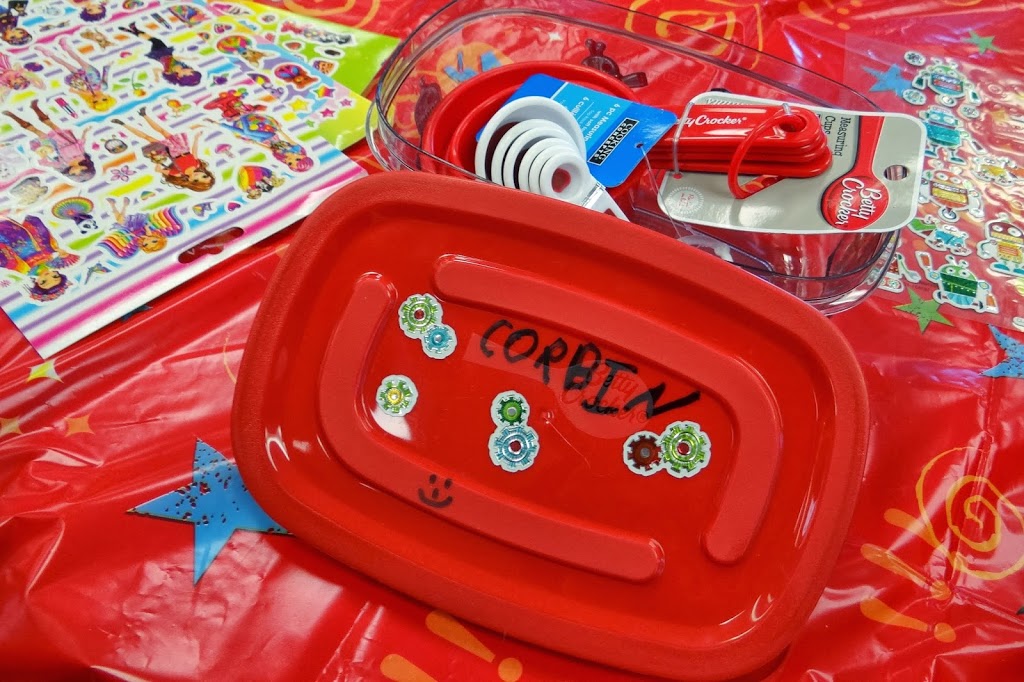 The containers could certainly be used for other purposes than holding the baking supplies.  Some of the girls and I chatted about how they would be perfect for holding hair clips or jewelry.  All items you can also find at Dollar Tree to make this into slumber party craft.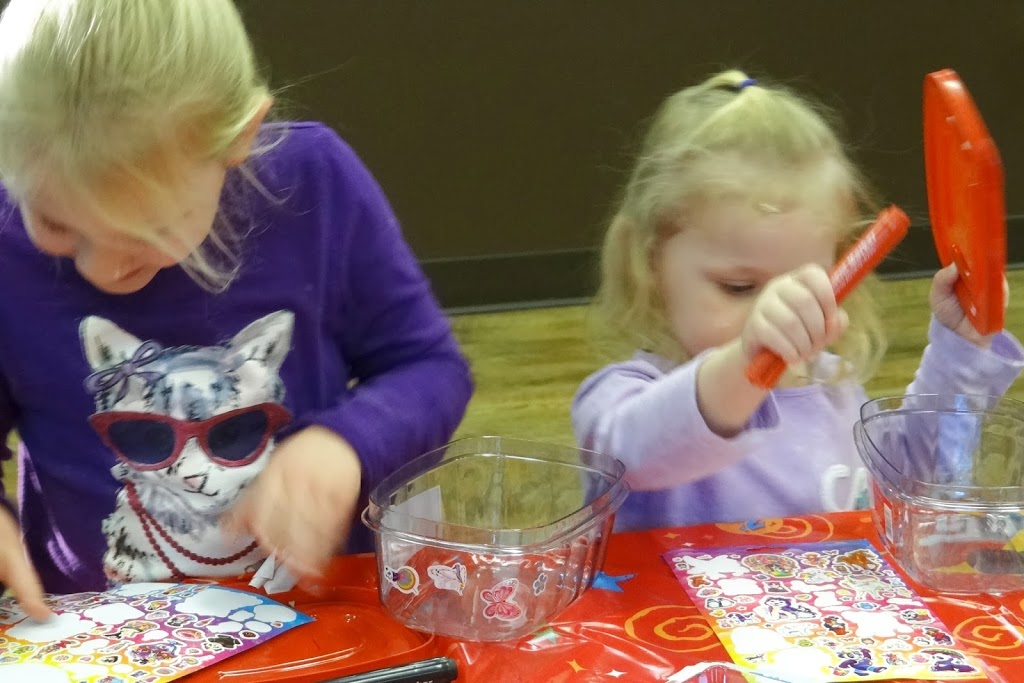 We had a few little ones join our activity and they had a blast with the container craft time, too.  For toddlers, this could easily become a crayon or art supply box, too.
So many ideas, really – this craft could be modified to be school supply containers for "back-to-school" craft time, first aid kits, scrapbook kits, and even sewing kits. Simply match the kit to your party or group activity… and enjoy the smiles!