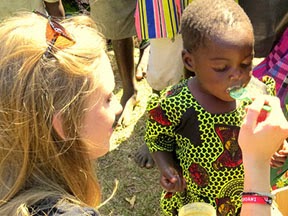 PB+J  
Have you ever been hungry? For me the problem is solved by going to the kitchen to grab a snack or prepare a meal for my family.
Others are not so lucky. Severe Acute Malnutrition is the number one killer of children under five years of age, claiming the lives of 3.5 million children each year. That's more than HIV, AIDS, Tuberculosis and Malaria combined.
In March of 2012, five individuals from Orange County, California, Stan Smith, Brian and Haley Hunsaker, Donna Wertz and Heather Premac, realized the severity of the problem and joined forces to pool their money and donate their time to fight Severe Acute Malnutrition in underdeveloped nations. The result was PB+J, a non-profit organization dedicated to providing specially fortified foods for children suffering from SAM, along with medical treatment and health education to those who need it most.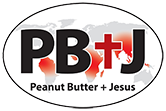 Their organization doesn't just provide temporary relief. Since their beginning in Malawi, Africa, they have helped to develop self-sustaining economies by introducing Ready To Use Therapeutic food manufacturing plants, allowing the residents to work toward providing the necessities needed for a better life in the future. PB+J plans to provide training, mentoring and teaching over the next three to four years showing local residents how to manage their own plant and produce valuable nutritional products.
Does this seem like a simplified solution to a global problem? It's not. Their efforts have met with amazing results. In only seventeen months PB+J has saved the lives of nearly 1200 children in Malawi, Africa, who were suffering from SAM. As we approach the holiday season my family takes time to remember how fortunate we are and to help others who are in need.
A visit to the PB+J website ) will showcase the details of this amazing organization and remind us that it only takes one small person to make a big change.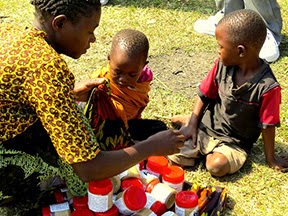 PB+J