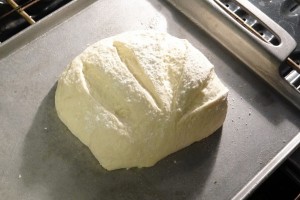 Thanks to Wilton Armetale we have a new bread-baker in our Rural Mom kitchen…
one that's certainly giving our cast iron pans a run for the dough!
If you've followed Rural Mom for any length of time, you know I'm a huge fan of cast iron.  From biscuits to pizza to fresh bread, I can always rely on it to turn out an evenly baked dough with a perfectly-browned crust.
Right now, though, there's a "battle for the bread" going on in my Rural Mom kitchen since Wilton Armetale moved in.  The Wilton Armetale Grillware Griddle that I expected to be using solely for outdoor grilling has now found a great purpose indoors as my new preferred platform for bread baking.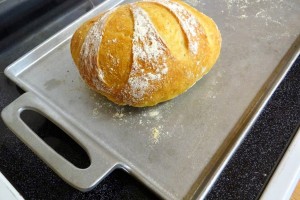 Wilton Armetale products are a metal mixture of over 10 different metals and have similar cooking property to cast iron pieces but unlike cast iron, the pieces do not need to be seasoned and will not rust.  (If you have cast iron pieces and season regularly, you can truly appreciate the joys of this fabulous feature!) They also require no polishing and won't crack, chip, dent or tarnish.
Like cast iron, they are not microwave or dishwasher safe, but this minor inconvenience of washing by hand is well worth the delightful baking experience these products offer!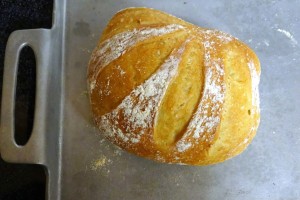 Now, my cast iron pieces will not be leaving my kitchen, but Wilton Armetale will continue to join the mix.  These are items that will enjoy a long history in our family kitchen, lasting for generations to come.
The Wilton Armetale Grillware Griddle is a product I'll use over an over for baking as well as outdoor grilling.  It's a great piece to use for grilling fish and vegetables without having to worry about small pieces slipping through grates on the grill.  As it's extremely durable, it's also ideal for camping trip to whip up a tasty pancake and sausage breakfast.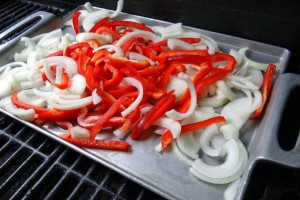 Want to add Wilton Armetale to your kitchen collection?  The grill-savvy folks at Wilton Armetale have a special offer for Rural Mom readers:  From now until November 30, 3013 enter code FALL13K to save 20 percent off your order at http://www.armetale.com/
And while you are browsing through all of the lovely Wilton Armetale collections (they have crazy-good-looking serveware, too) stop by their Facebook page to enter to win $300 of their amazing grillware products:  http://www.armetale.com/grillware-griddle-817.html