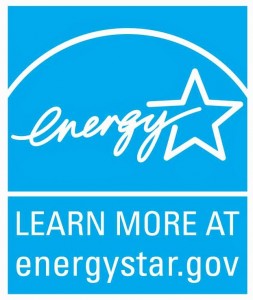 Utility bills are not exactly the highlight of each month. They're expected, sometimes anticipated, but rarely appreciated! 

Fortunately, there are plenty of easy steps you can take to reduce your energy consumption without compromising your current lifestyle.  October is Energy Awareness Month and there's not better time to make simple changes like upgrading to a new energy-efficient appliance, television or computer to save money on your home energy bills. The average home's annual energy bill is $2,200 and energy efficient products can save you oodles.
Want to see the math?  Check out how much you can save with a new ENERGY STAR certified appliance on the Best Buy "Go Green, Save Green" page.
Beyond savings from simply having energy efficient products, local utility companies may provide additional rebates that can save you up to $300. To find rebates available in your area, check out the Best Buy online rebate finder HERE.
Other things you can implement in your home to save energy this second include:
Turn down the temperature on your hot water heater. 

Wash your clothing on the cold water cycle.

Use the recycle option on your dishwasher and only run it when it's full. 

Take shorter showers and stop leaving the faucet running. 

Let the sunshine in – the heat from the sun's rays can warm your home five, ten, sometimes even fifteen degrees, depending on the time of day. 

On the flip side, during the summertime, keep the sun's rays out to keep your home cooler. 

Eliminate phantom load by unplugging your appliances and electronics.  

Turn the lights off when you leave a room or are not in need of them. 

Adjusting your thermostat by a few degrees lower for heating or higher for cooling, than your normal level. 
All of these energy solutions will help you take your money further and lower your utility bills year round. 
Want more information on ENERGY STAR certified appliances for your home?  Best Buy has more than 2,300 unique ENERGY STAR certified products available in Best Buy stores and online at
Special thanks to Best Buy for providing information.  All thoughts and opinions are that of Rural Mom.