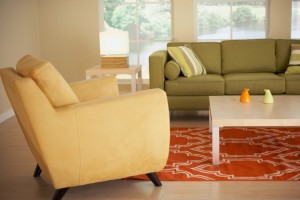 Few things convey warmth and comfort in a room like the right carpeting.  But whether you are considering a wall-to-wall or sectional carpeting, replacing a carpet can be a terribly stressful burden.  What should be a joyful process can often be mystifying and bewildering.
What carpet should you select?  What color should you choose? What will wear the best?
When choosing a carpet, it's first best to pick a carpet that is not only going to last, but also look great. Selecting a high quality floor cover like Tigressa carpet can take the stress out of your decision making and you can take solace in knowing that your money will be well spent.
Many people are quickly seeing the benefits of nylon carpet fibers, and Tigress carpet are top of the market. Among the many benefits of nylon carpet fibers are:
Stain resistance
Durable in heavy foot-traffic areas
Fibers hold shape for years
Easy to clean
Fade resistant to UV rays
This versatile carpet fiber can be used throughout the home (even in bathrooms) and is also ideal for indoor/outdoor use, as well, such as for carpeting sunrooms, patios and four-season porches.  Nylon carpet easily stands up to everyday wear and tear, making it a wise investment.
Tigressa carpet not only offers the best performance for your home, but is sure to fit within your budget, too. At Flooring America, you can find the best Tigressa carpet that is sure to last and look great for years and years. With a large selection of colors, textures and styles, you can feel confident that you'll find the perfect Tigressa carpet at Flooring America.
Ready to update your carpet?  Find more information at http://www.flooringamerica.com/