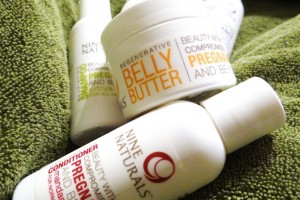 From the second we get out of bed to take a shower in the morning until the time we apply our nighttime face cream, we expose our bodies to oodles of chemicals.  We go through the motions of our beauty routines, most often not considering if there's any impact from the ingredients of our health care products other than their effectiveness in putting the bounce in our hair or the pink on our cheeks.
Which is part of the reason that makes companies like Nine Naturals  are a true beauty asset to include in your daily care.  Their motto is "Beauty without compromise for pregnancy and beyond." Each Nine Naturals product is created specially formulated, safe, all-natural formulas that are 100 percent plant-based.
In short, they take the guesswork out by offering a healthy beauty product that delivers exceptional results!
Nine Naturals currently offers six delightful products perfect for every-day use (also great for gifting a new mom or mom-to-be):
Citrus + Mint Nourishing Pregnancy Shampoo
Citrus + Mint Nourishing Pregnancy Conditioner
Mandarin + Ginger Restorative Pregnancy Conditioner
Citrus + Geranium Soothing Pregnancy Body Wash
Vanilla + Geranium Regenerative Pregnancy Belly Butter & Stretch Mark Cream
Nine Naturals Pregnancy Travel Kit
The scents of the products are absolutely as good as they sound and the gentle cleansing properties are not only effective, but refreshing, too.  Though I'm long past the pregnancy baby belly stage, I really loved using the belly butter on my elbows!  It's a highly effective dry skin lotion as well as a stretch mark saver.
For more information on Nine Naturals products and philosophy, visit http://www.ninenaturals.com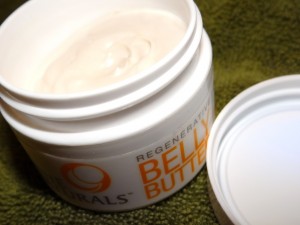 Special thanks to Nine Naturals for providing sample product for review purposes.  All thoughts and opinions are solely that of Rural Mom.