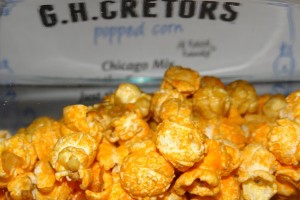 Though I've now lived in the country for a longer spell than my time spent growing up in the city, I'm still very particular about the foods from my roots.  Many companies tout Chicago-style foods, but few manage to embody the tastes I hold dear.
Which is why I'm giving major props to G.H. Cretors for staying true to their roots, keeping tradition alive with their gluten-free hand-crafted popcorn products including the Chicago Mix.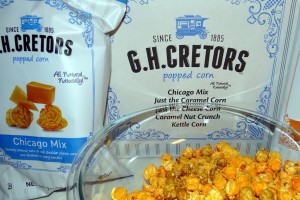 After sampling this amazing mix, I was surprised by the authenticity of flavor – brought me right back to winter window-shopping strolls down State Street, inhaling the fresh popcorn and chestnut aromas, so irresistible you had to stop to grab a bag (or two, or three.) 
I was also surprised to learn that G. H. Cretors is based in New York, where they've been handcrafting popcorn since 1885.
With a lineup of Chicago Mix, caramel, cheddar and kettle corn, G.H. Cretors keeps to tradition by making its popped corn the good old fashioned way (by hand in copper kettles) and adds a new healthy twist, making its gluten free snacks completely free of GMO's, artificial colors or flavors. Truly an indulgence worth raving about!
Grab a bag at your local retailer or at http://www.ghcretors.com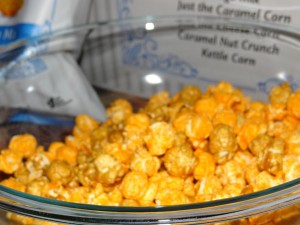 Special thanks to G.H. Cretor for turning us on to their superior popcorn snacks.  All thoughts and opinions are that of Rural Mom.