Whether you've previously owned a tractor or are shopping the market for the first time, having a solid understanding what you need and what you need to look for will be invaluable assets if you plan to purchase a used tractor.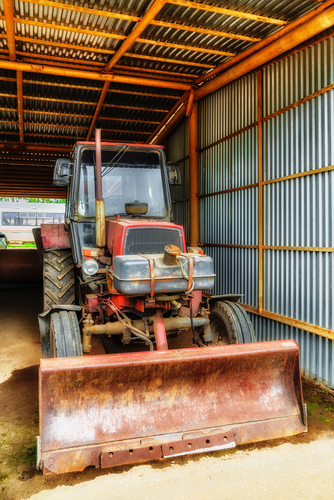 "Tractors for sale" signs and auctions are alluring. Auctions and quick sales can leave little time for discovery, though, and the range of choices available can be overwhelming. It pays to conduct your research up front and ask the primary question – "How will the tractor be used?"
How many acres are you tending to? Will you use the tractor for plowing, raking, hay baling? Do you have hills or rough terrain? Will you primarily need a harvester? Answering these questions and conducting research up front will help you target what type of tractor you need and what brands may be the best match.
After you have a basic understanding of needs, it helps have a good understanding of how to assess whether the used tractor will perform well. While it's ideal to procure the advice of an expert, there are four key areas to evaluate to determine if the tractor is worth your time and investment.
Age. Sometimes the age will be listed but often times it is not, or it may not be accurate. Look at the overall appearance of the vehicle. Does it show signs of wear and tear that match up with the proposed age? Does it have a fresh coat of paint? Is that paint masking rust or excessive wear?
Is there a maintenance log available? Review it thoroughly to ensure the vehicle has been maintained well. Have parts been replaced? Has the engine been replaced or overhauled? It may have an older tractor frame, but a newer engine could be a welcome bonus.
Find the serial number and run a Google search. (Be sure you have the actual tractor serial number and not the engine or various part serial numbers.) There are plenty of websites available that will help you read tractor serial numbers and help determine manufacturer, model and age of the vehicle.
Tires. The price of your tractor purchase can go up considerably if the tires are in disrepair. For a small tractor, expect to pay around $800 for a new set. As the size of the tractor goes up, general rule of thumb is that the tire price rises, too. It's important that you factor this into your budget and overall purchase decision.
First, check the wear on the tires versus the tractor hours, the two should coincide within reason. Second, measure the tread depth and check the manufacturer's website for recommendations on how much tire life is left.
Also look for weather cracks, deep cuts, uneven wear, signs of rot and bulges. All are indicators that the tires will soon need replacing.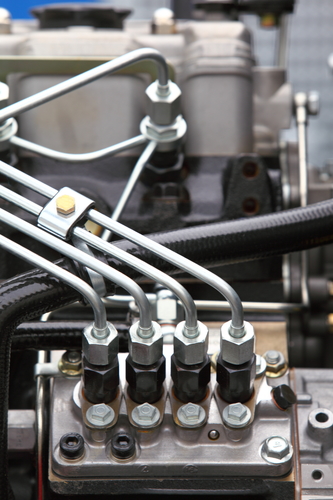 Engine. This is a crucial part of your tractor purchase decision. If the engine needs work, you could soon be drowning dollars and time in repairs. In an auction setting, it can be a little more difficult to assess the engine performance but there are a few warning flags that can be picked up on immediately.
Does the engine start easily? Ideally the engine should fire up immediately. If there's any hesitation, if it misfires, or if you have to crank several times to get the tractor started, these conditions will only be worse over time or in the cold weather.
Does the engine run smoothly? When riding does the tractor steer easily and turn corners well? Is there excessive smoke? Diesel engines will start off with black smoke but should quickly clear up. If there are any noticeable problems with the engine performance or steering, you may want to move onto the next tractor you're considering.
Oil. Like the engine, problems here can spell disaster down the line. Check the oil stick. Are there signs of sludge or any burnt smell? Or does the oil appear to be well maintained?
Check the hydraulics, radiator, tires and hubs for signs of oil leaks. Leaks can equate to serious repairs. This could also mean that the tractor was not well taken care of and that it will not have much life left.
There are other points of consideration such as hitch inspection, horse power and future parts availability, but if the tractor doesn't pass your initial 4-point inspection, take a pass and move onto the next used tractor for sale.