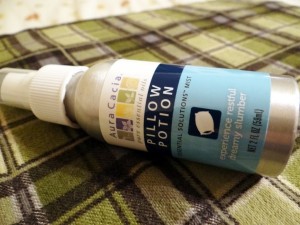 I always tell myself that summer time will be less stressful, but despite my best wishes, it generally turns out to be the most hectic time of the year.  With gardening, summer camp, vacation travel, summer reading club, barbecues, grad parties, boating and all the other fun-in-the-sun-squish-all-the-fun-into-one-summer activities I find myself wavering between frazzled and exhausted on a regular basis.
This time, more than any other, it's so important to find and maintain my calm and serenity.  This year, I'm choosing calm with the aid of AuraCacia aromatherapy products.
AuraCacia offers 100% natural and pure essential oils, as well as an extensive selection of exceptional personal care products help you easily make aromatherapy a part of your everyday life.
One that I've found to be crazy-helpful towards easing my mind at the end of the day and enticing me towards a peaceful slumber is the AuraCacia Essential Solutions Pillow Potion.  A blend of lavender, sweet orange, German chamomile, hops, patcholli, and yarrow is dreamy on the pillow and calming to the mind.  The first spray from the bottle signifies to my body that it's time to relax and indulge in a comforting scent as I drift off to sleep.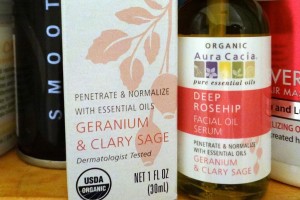 The calm solutions don't stop with simply a restful night there are AuraCacia aromatherapy solutions for nearly everything you could use a little help with: mood swings, hot flashes, energy boosts, cold, anxiety and of course, even simple every-day stressors.
Additionally, you'll find aromatherapy products for body care bath, home, baby, kids and massage.
For more information, visit http://www.auracacia.com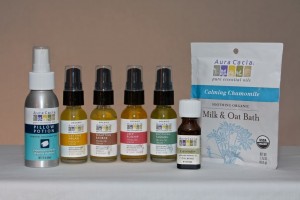 Special thanks to Distinctive Assets for providing samples to help facilitate this conversation.