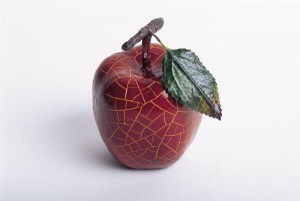 Walk into any discount store or gift shop, and chances are you'll see plenty of ceramic pieces.  Ceramics make great presents for just about anyone and are perfect to use for putting together a terrific teacher gift.
If you have the opportunity to make the ceramics yourself, you can tailor each piece to the recipient's tastes, making things that they will find useful and incorporating their favorite colors and motifs.  But you can also shop for specific colors and personalize pieces with markers, paint, or stick-ons.
Use these ceramic gift ideas to get your creative juices flowing:
Pottery – Flowerpots, vases, pitchers and other pieces of pottery make wonderful gifts for decorative or utilitarian purposes. They are easy to fill with flowers, trinkets, gardening tools, drink mixes or even school supplies as a special surprise.
Dishes – Ceramics make wonderfully sturdy plates, saucers and cups. Fill a ceramic cup with summertime drink packets or tea.  Use a plate as a base for a larger gift and use ribbon to secure.  Fill a bowl with candy kisses and slip a gift card in the center.
Stepping stones – Ceramic stepping stones make great gifts for . They can be carved and painted to create ornate designs or you can also press other embellishments into them to make them even more unique.
Banks – Piggy banks are classic gifts for kids and kids at heart. But if the intended recipient doesn't like pigs, you can select a dog, cat, frog, or dolphin bank, or any kind of bank you can imagine for that matter.
Bathroom sets – Matching toothbrush holders, cups and soap dishes make excellent, thoughtful gifts. They can be hand-painted to match any décor or buy a few neutral items, add a few wash clothes and create a nice gift basket.
Picture frames –  A basic frame is quite simple to add carvings, paint and other details to make it extra special.  Add a class picture or consider other creative alternatives like making it into a mini-chalk board or dry erase board.
Figurines – The apple is certainly the teacher standard, but coordinating sets are great for a fun gift.
Jewelry boxes – It's always nice to receive jewelry and trinket boxes, and it's especially nice when they're personalized.  Help your child hand-craft a friendship bracelet to place inside for a very memorable gift. Or simply place a gift certificate inside as a nice surprise.
With some thought and creativity, it's completely possible to cover everyone on your teacher gift list with ceramics.