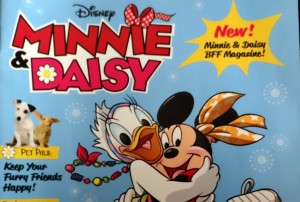 One of my favorite activities to encourage in the summer time is reading.  Having fun in the sunshine and fresh air is absolutely a must, but keeping reading skills sharp during the summer months is also important.  A popular study from John Hopkins found  that summer vacations can cause children to fall behind their peers when reading is not encouraged during the summer months.
Key to encouraging a child to read during the summer is to find titles that help make the activity interesting, thereby less of a learning task and more summer time fun! Clever series books and magazines like Disney's new Minnie & Daisy Best Friends Forever capture a child's imagination and help fill up summer days in an exciting way.
Minnie and Daisy have their very own magazine and four chapter books that are a terrific read for preteen girls who enjoy school, sports, fashion, and growing up.
In Minnie & Daisy B.F.F. Magazine, girls will read about the power of friendship, take quizzes, do fun crafts, learn about caring for pets, read about fashion and their favorite music, and play games with their best gal pals.  The magazine also includes surprise posters and comics.  Plenty of well-crafted entertainment to help make summer reading interesting.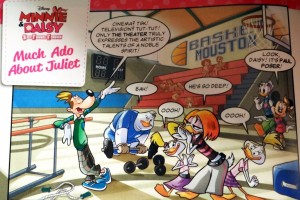 For more extensive reading options, the Minnie & Daisy B.F.F. chapter book series offers whimsical stories of typical teenage situations.  Current titles include "The Pesky Pet," "Much Ado About Juliet," and "Dance Jitters." Additional books will be available in July.
Colorful illustrations and modern situations engage the reader, drawing them into the updated world of these cartoon cuties they loved as children.  Minnie and Daisy have grown up, in a relevant and exciting way that will inspire your child to make reading a top summer activity.
Minnie & Daisy B.F.F. Magazine and the Minnie & Daisy B.F.F. book series are available at book and ebook retailers online and off.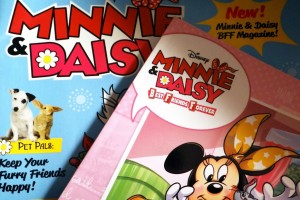 Special thanks to 360 PR for providing samples to help facilitate this conversation.