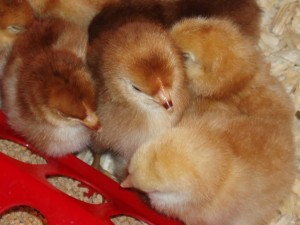 Each week we're bringing you some really useful and/or interesting web things we've encountered. Chances are if we've found it useful, so will you – in which case, we think it's just plain neighborly to share!


Hope you enjoy this week's picks:
1) Earth911 http://earth911.com/ – Find recycling centers near you for all your recycling needs and browse through a fantastic wealth of articles on recycling topics including craft ideas and current eco-topics.
2) Discs For Dogs http://discsfordogs.org/ – Have any CD's you no longer want and want to find a charitable organization to help out this holiday season? Donate your used CD's to help save cats and dogs.
3) McMurray Hatchery http://www.mcmurrayhatchery.com/index.html – Gear up for your baby chicks by requesting a Free Catalogue, read their informative blog articles, sign up for the newsletter, or simply mill around the site and browse the amazing photo gallery.
4) Map My Run http://www.mapmyrun.com/ – You can track your activity, set goals, map your route, make friends, learn how to make nutrition work for you, and much more on this nifty program with free membership.